Winnie Park shopped at the iconic fashion chain Forever 21 while in her 20s. Now her 17-year-old daughter does the same.
"To see a brand still have resonance through those generations, is remarkable. And it's so interesting because I never knew that I'd be a rock star by taking on this role, with my daughter and her peers," says Park, the CEO of Los Angeles-based Forever 21.
"Forever 21 has always been a place where you go and it's never told you how to look," she explains. "Forever 21 is really kind of magical because it is about finding your own personal identity, through fashion and self-expression."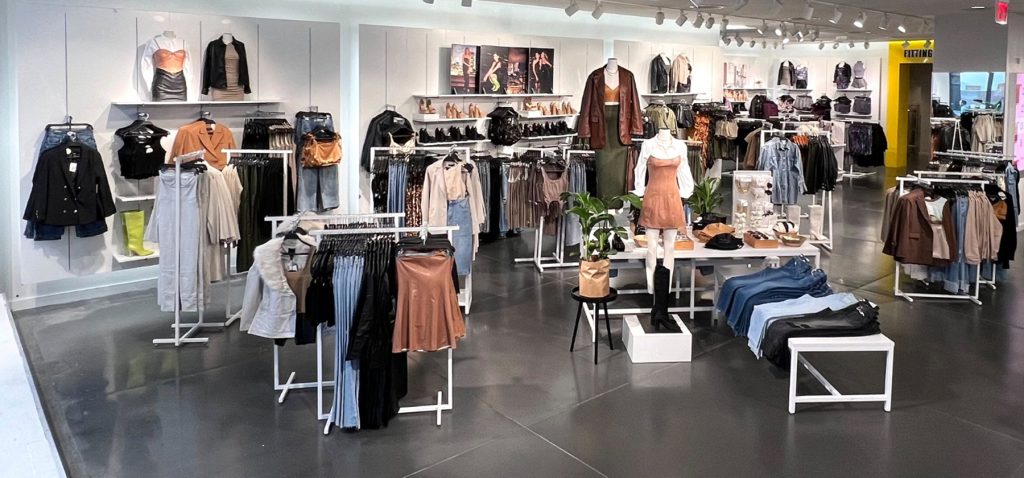 "One thing that has always made me so excited about the fashion industry is the constant innovation. It doesn't stand still."
Fashion brands come and go. But Forever 21 has stayed relevant for more than three decades, winning over fans with its accessible styles and fair prices. The chain has bounced back from difficulties in the 2010s and faces a challenging post-pandemic reality for retailers. Park jumped at the chance to lead such an iconic brand – for both personal and professional reasons.
"When I was approached about this role, it really hit me from a deeply personal level, because I had started shopping at Forever 21 when I was in my 20s," Park says.
Personal Connection
"On a personal level, the company was founded by Korean American immigrants. And I could really relate to their story," says Park, who immigrated to the United States from South Korea with her family as a toddler. "Their story of being just true entrepreneurs and taking a concept and really something that they loved, which is fashion, and providing it at great value was something that I was excited by, I was inspired by."
Forever 21's acceptance among gen Z consumers also appealed to Park, who recalls thinking, "This is a remarkable opportunity for me to combine a career that I've led in fashion and lifestyle brands, and actually take a big and established brand to the next place in evolving the concept further, continuing to push the boundaries of what relevance means today."
Retailing to a generation coming of age requires a special appreciation of their preferences and values, Park says. Much of Park's strategy for gen Z focuses on meeting them where they are and where they spend their time – which is increasingly the metaverse.
---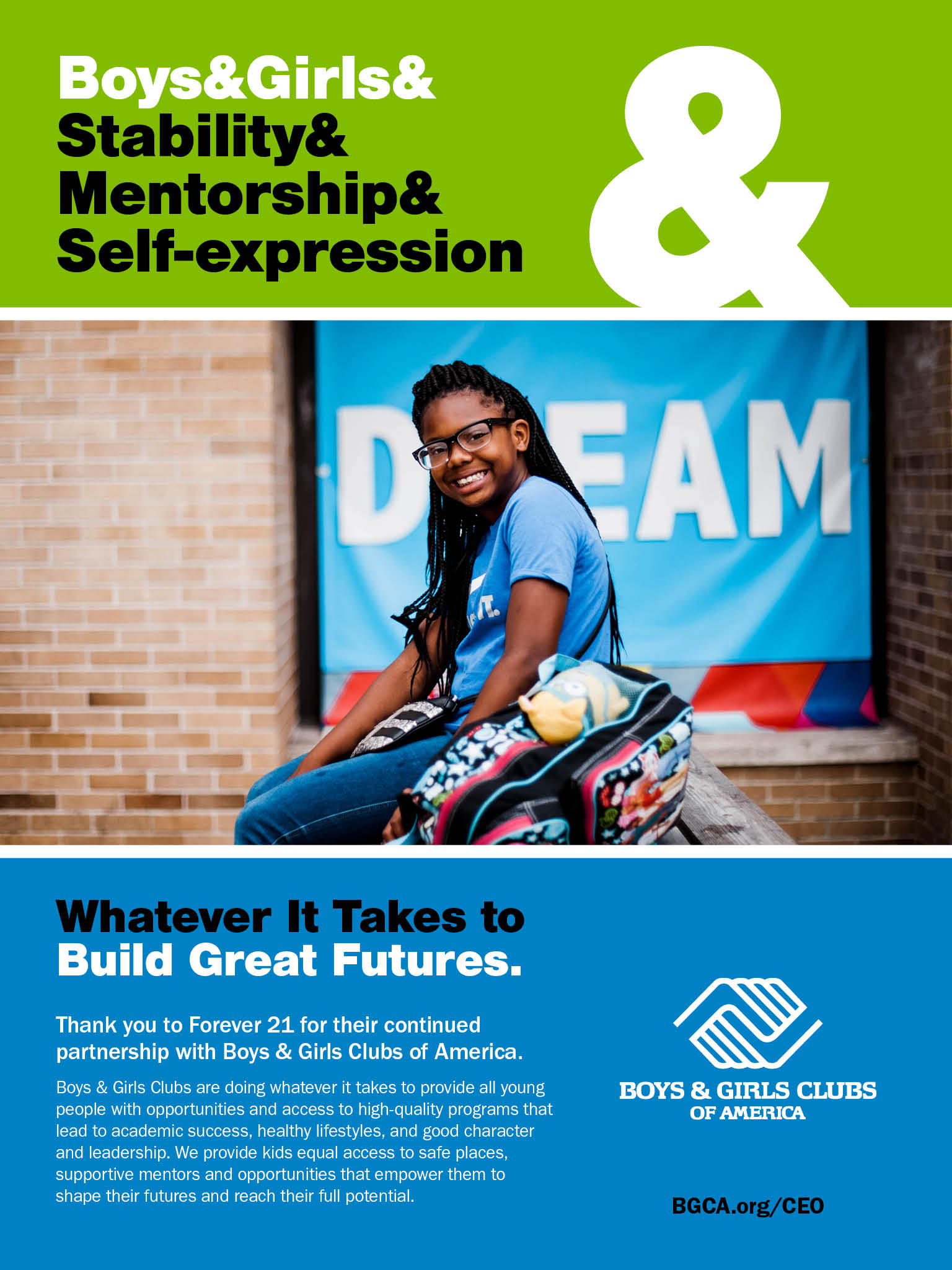 ---
Advertisement
"It's about being a contributor to the customer's journey and to their lives, not just there for product," she says. "We also have creators who are creating product. And so people ask me all the time, 'How are you going to monetize that?' I'm like, 'We're not.' This is the notion of being where the customers are and engaging with them."
As for gen Z, Park says, "They actually like to shop in physical spaces. They like experiences. They also want immediacy". To meet those preferences, Forever 21 launched in-store pickup, which Park explains, "speaks to a customer's need for getting the product quickly. I think it also speaks to the need for experience, gathering and coming out of our homes again".
Park assumed the leadership of Forever 21 as the COVID-19 pandemic restrictions were ending. The pandemic has forced people to be more flexible moving forward, she says, while adopting a more entrepreneurial mindset.
"I think we all moved from focusing on pure profit performance to, I think, the new performance metrics, which are around entrepreneurial mindset, the ability to deal with ambiguity and the ability to lead, not just manage," she adds.
Inspired by Curiosity
Park speaks passionately of entrepreneurship, which people often think of as being a founder. But for Park, entrepreneurship is a mindset. "So much of it is around curiosity and being curious about what's happening around you and having that growth mentality," she explains.
The entrepreneurial mindset encompasses values such as "comfort with ambiguity", she says. "That dogged determination to make something come to life and having an appetite for taking calculated risks, and living in places that are uncomfortable."
Innovation is another characteristic of the entrepreneurial mindset.
"One thing that has always made me so excited about the fashion industry is the constant innovation. It doesn't stand still," she says. "At Forever 21, the entrepreneurial mindset that was embedded by its founders continues today," she adds, describing the company as "a hot bed of entrepreneurship".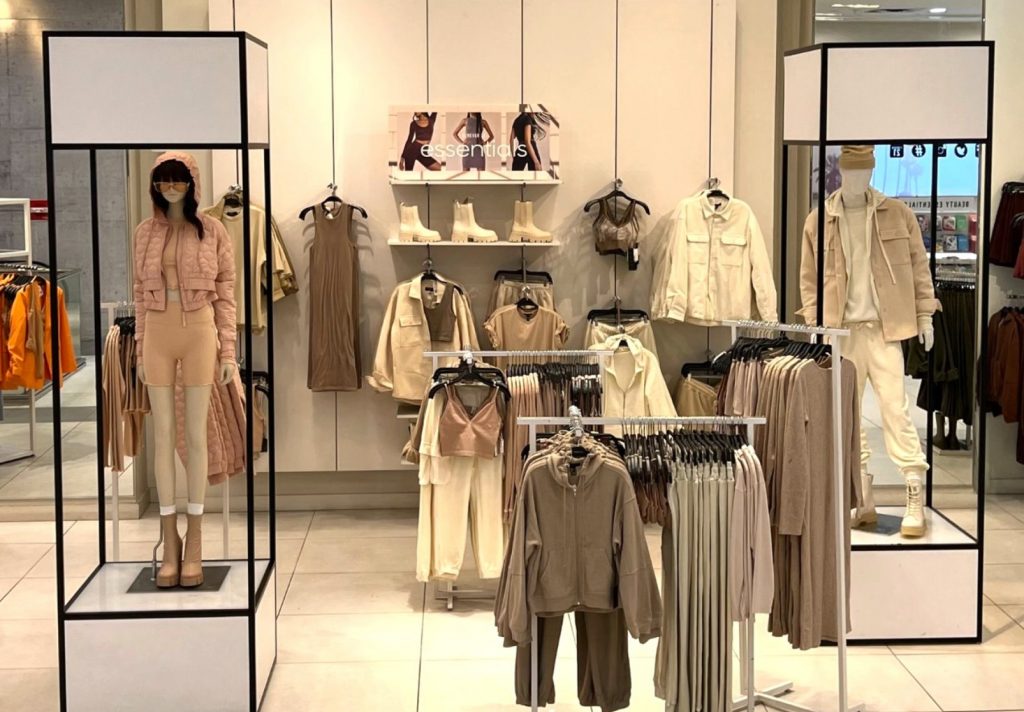 "Pure genius occurs when you can bring lots of different perspectives together."
Park entered the world of fashion, ecommerce and global marketing after graduating from Princeton University's School of Public and International Affairs and earning an MBA from the Kellogg School of Management at Northwestern University. She started her career at McKinsey & Company before moving to Levi Strauss.
She later oversaw global ecommerce for fashion with DFS, the duty free retailer and division of LVMH, where she says the luxury leader promotes entrepreneurialism with its managers.
"You take this collection of brands, some of them are 200 years old and they're still relevant today, because what you learn and are taught is that innovation is key and the customer is your boss," she says of LVMH."You have to have this growth mindset and this curiosity about what's happening around you, but you also need to have the humility to say, 'I don't know it all, and I'm going to constantly continue to innovate and be comfortable with not knowing all the answers'."
Park also spent six years as CEO of Paper Source – which she describes as a place for artisan designers to "channel their creativity" – prior to arriving at Forever 21.
"The through line, in terms of what makes me happy and passionate, is creativity, self-expression, and really tracking with the customer on what's new and the zeitgeist that's happening," she says.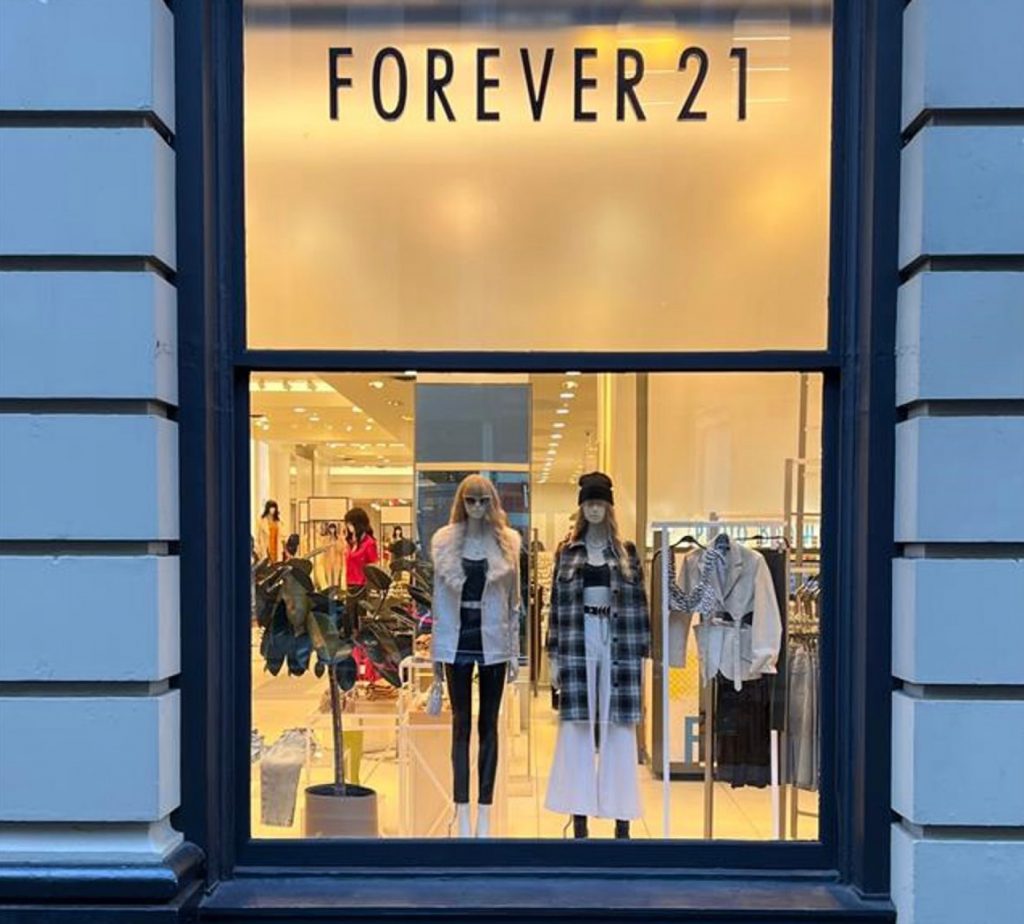 "It's giving folks enough safety, where they can take really good risks, learn from it. I always say, fail fast."
At Forever 21, Park has applied many of the lessons she learned over her corporate career. One key lesson has been to get people out of their silos and collaborating more.
"Be it design, merchandising, marketing, stores, I have found in my past experience that true magic happens when you break down those walls and those silos," she enthuses.
"I always say, the best performing teams are not running a relay race where you pass the baton," she continues. "You're actually co-creating right from the beginning. Pure genius occurs when you can bring lots of different perspectives together."
Along with encouraging cooperation, Park is promoting a "sense of safety" so employees free to speak up and experiment, while losing the fear of failing.
"It's giving folks enough safety, where they can take really good risks, learn from it. I always say, fail fast," she says. "The best thing about fashion is we're constantly failing. There's so much more to learn out of the bad and the ugly, and let's talk about that. And so that is something that I'm working on very actively at Forever 21, is creating that sense of safety."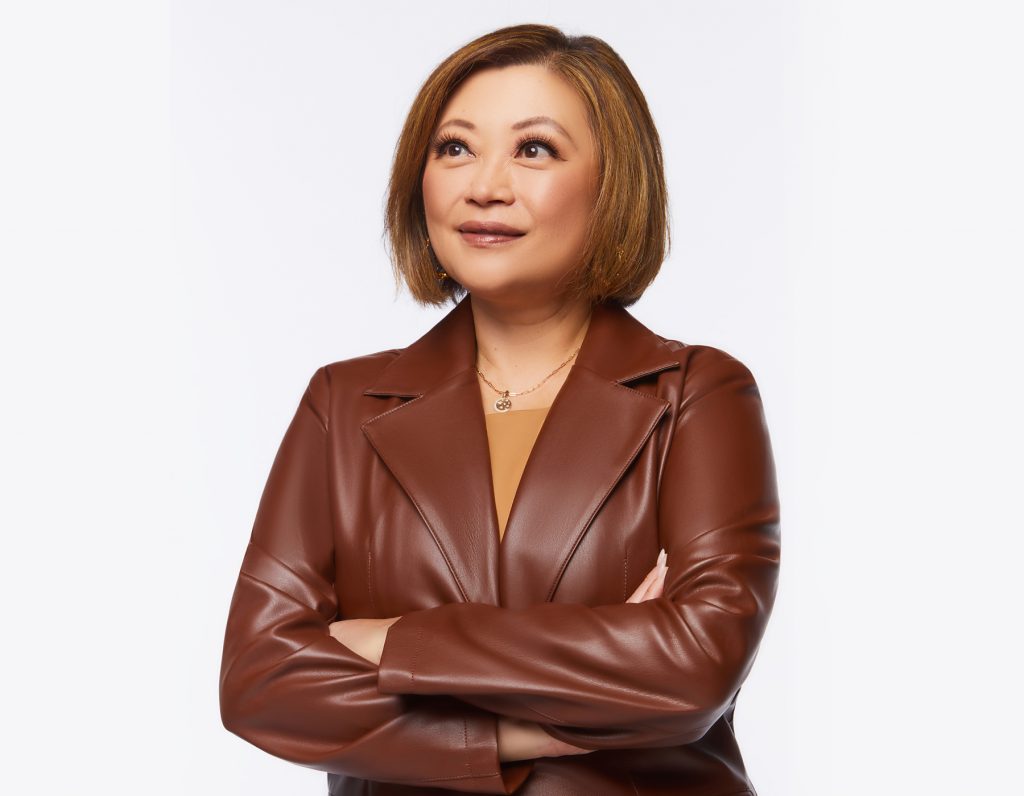 A Partnership Based on Continuous Improvement
Maersk faced a seemingly impossible challenge: open a distribution center for chic fashion chain Forever 21 during the depths of the COVID-19 pandemic in 2020. But they accomplished the impossible in record time, partnering with Forever 21 to build a management team, Maersk's Vice President of Business Development, attributes the accomplishment to the close partnership formed with Forever 21, along with the company's culture of consistent improvement.
Jason Walker, Executive Vice President Operations explains: "One thing that is unique about the Forever 21 relationship with Maersk is that it is designed around complete collaboration. Forever 21 views as us as an extension of their operating unit. We see their success as our success."
Complete Collaboration
"We completely collaborate on how to make the facility and their distribution center better on a consistent basis," Walker adds. "How do we drive costs down, keep quality up and run a safe operation?
"Continuous improvement is in the DNA of that building. And it's only in the DNA of that building because Forever 21 has that approach, and Maersk has that approach as well. It's a complete matchup."
Maersk routinely pulls off the seemingly impossible. The company provides distribution, logistics and transportation services for some of the world's biggest brands.
Maersk's strategy was to become a "global integrator", Walker says. "They want to be the organization that could pick your goods up at the origin, and take them all the way to somebody's couch or to somebody's store.
"We run all of the warehousing, and distribution, and transportation elements right now in North America."
Maersk partnered with Forever 21 to develop a state-of-the-art distribution center in Perris, California, which would replace an existing facility in Los Angeles.
It built a management team, hired and trained 700 new associates – while navigating COVID-19 protocols – within the Forever 21 facility, as well as designing, implementing and executing the processes to serve all Forever 21 stores and ecommerce customers.
Driving Ambition
"The ambition is that nothing sits in the building," Walker says. "Get it to market, get it out there on the floor for the stores." On the ecommerce side, he explains, orders move in less than a day rather than sitting "for two or three or four days… From the time somebody clicks their mouse until the order is to the worker on the floor is 90 minutes."
Forever 21 CEO Winnie Park shies away from using labels like "vendors" or "suppliers", instead speaking of partnerships. She speaks of partnerships built on trust and transparency, which underpin relationships with manufacturers, logistics companies and service providers. Maersk shares that vision.
"When somebody from the outside comes to work at this building, they see themselves coming to work in a Forever 21 building. They see that brand. We push that brand. It's all over in the facility," Walker stresses.
"This is a team, a family that's coming in to drive success within the facility," he says of the distribution center as a workplace, which encourages staff at all levels to submit ideas for consistent improvement.
"We have very low turnover compared to other locations in the area, as well as what we know is going on in the industry. So, that means that the associates coming to that facility feel welcomed. They feel like they're contributing and that it's a great place to work. And Forever 21 has really helped drive and create that atmosphere."