Integrating Logistics
Long known as one the world's largest ocean shipping companies, Maersk has orchestrated an exceptional logistics growth trajectory in North America. Through a series of strategic acquisitions, the company offers extensive, integrated supply chain coverage. Company assets include four major ocean terminals (with coverage of all other major ports), 150+ facilities and fulfillment centers, inland transport, air freight, and digital technology platforms.
Its expanded capabilities in domestic logistics is largely due to its strategic acquisition of Performance Team (PT) in 2020.
PT is recognized as an industry leader in engineered warehousing solutions, distribution center capabilities, and transportation options. As a result of its integrator strategy, Maersk and PT are now one of the top 15 warehousing providers in the United States.
History of Performance Team
Performance Team – A Maersk Company – has nearly 35 years of experience as an industry-leading 3PL and contract logistics company. It started in Southern California, servicing top retail and lifestyle brands, and became known for its expertise in apparel and footwear with high SKU fulfillment.
Today, PT services customers in retail, technology, automotive, consumer goods, and refrigerated goods industries. The company has expanded across the United States and Canada with 156 warehouses and facilities and more than 24-million-square-feet (including the acquisition of Pilot Freight).
Along with the expanded PT and Pilot footprint, Maersk continues to open new facilities each year to help meet growing demand for warehouse solutions.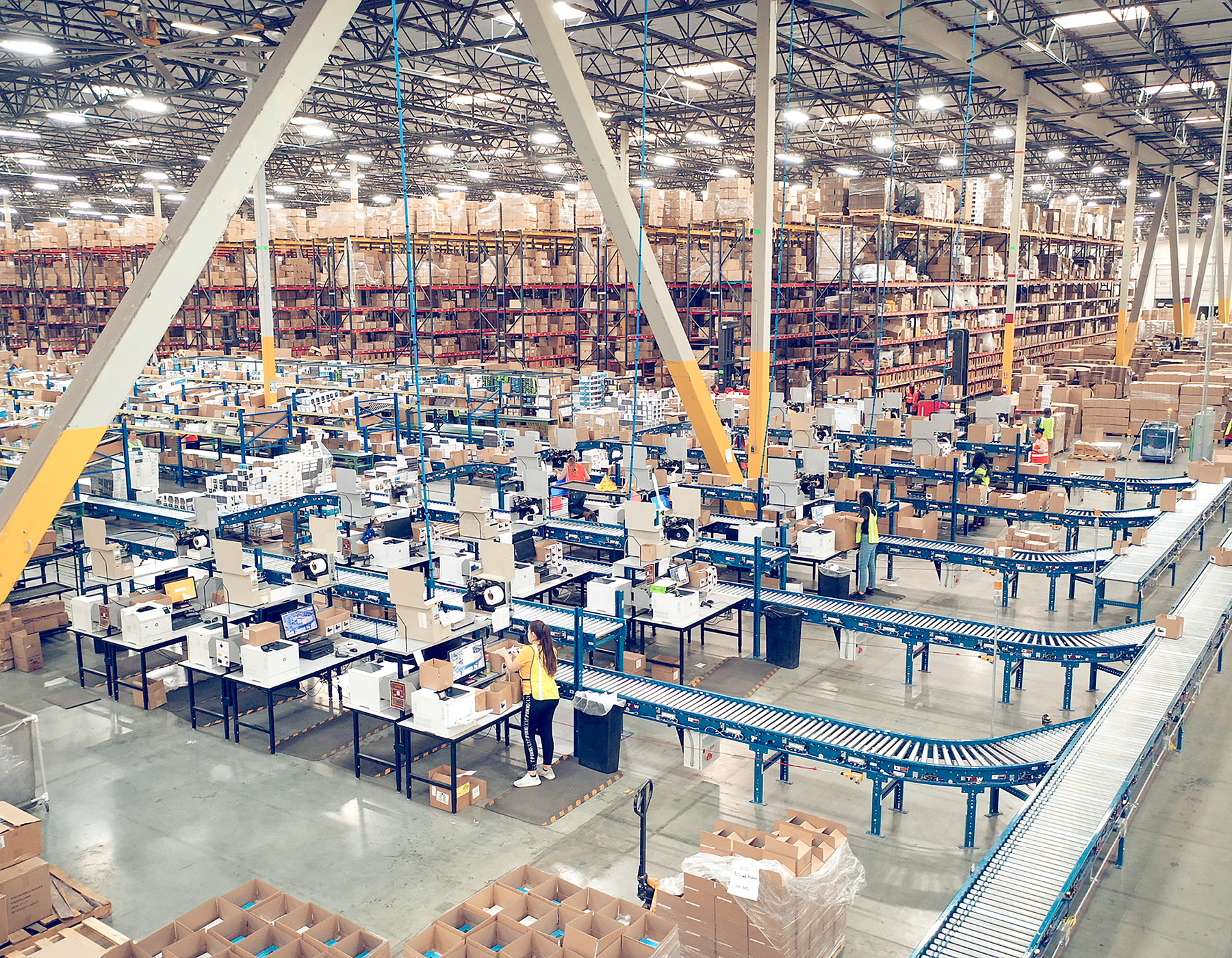 The People Behind the Solutions
Maersk has more than 10,000 colleagues in North America with more than 95,000 employees globally who are deeply connected to its purpose of "improving life for all by integrating the world".
Its leadership team understands that it takes a strong core of people to deliver an outstanding customer experience. It continues to add the best engineering, operations and customer experience professionals needed to solve the most complex supply chain challenges for its customers.
"Customers expect to see efficiency in their supply chains. Delivering such efficiency takes a personal approach as our customers are unique and often require specialization, whether that's evaluating their existing footprint or future-proofing disruptions. The solutions PT and Maersk deploy can vary widely, though they always remain tied to delivering on the customer's desired outcomes of growth, cost reduction or resilience."
– Jason Walker Executive Vice President, Operations, Performance Team – A Maersk Company
Preparing for Tomorrow while Caring for Today
Innovation and progress are key drivers at Maersk – whether advancing ship design for reduced carbon emissions or engineering new warehouse designs and workflows. Maersk engages with visionaries from every corner of industry and academia including tech companies, startups, customers and institutions such as the MIT Center for Transportation and Logistics.
Though eyes are on the horizon, Maersk and PT recognize the importance of acting in the present. The company has taken steps to support the significant customer interest and alignment with new California goals of achieving zero-emission truck fleets.
Maersk ordered an additional 410 electric trucks, including 126 Volvo Trucks and 250+ Einride electric trucks, to support the demand of EVs in the supply chain. These trucks will be delivered between 2023 and 2025.
Maersk continues to accelerate innovations like autonomous vehicle development, advanced predictive analytics, drones and robotics. Paired with the expertise of the Performance Team leaders and colleagues, it is a foundation that continues to support customer success.
Performance Team and Maersk offer a full supply chain of integrated logistics solutions.
---
Warehousing & Distribution Services
Transload/Cross-dock
Consolidation/Deconsolidation
E-Commerce fulfillment
Inland drayage
Facility management
Yard management
Value-added services
---
End-to-end Integrated Logistics Solutions
LCL/FCL solutions
Airfreight
Ocean Freight
Cold Chain logistics
E-Commerce Logistics
First, Middle & Last-mile transportation
Customs Services
Lead Logistics – SCM
---