There has been plenty of speculation about how AI will shake up various industries, but what about how it will make a better pizza?
Papa Johns United Arab Emirates CEO Tapan Vaidya already knows the answer to that question.
"We have installed AI cameras over our cut tables," he tells The CEO Magazine, referring to the place where the pizza is cut into slices with a pizza cutter before either being sealed for the driver to collect for delivery, sent to the dining area for service or given to the customer waiting to take away.
"At this cut table, before the pizza is boxed, the AI camera captures multiple images of the pizza and then sends it to the cloud where the software analyzes the images and gives the pizza a score," he says.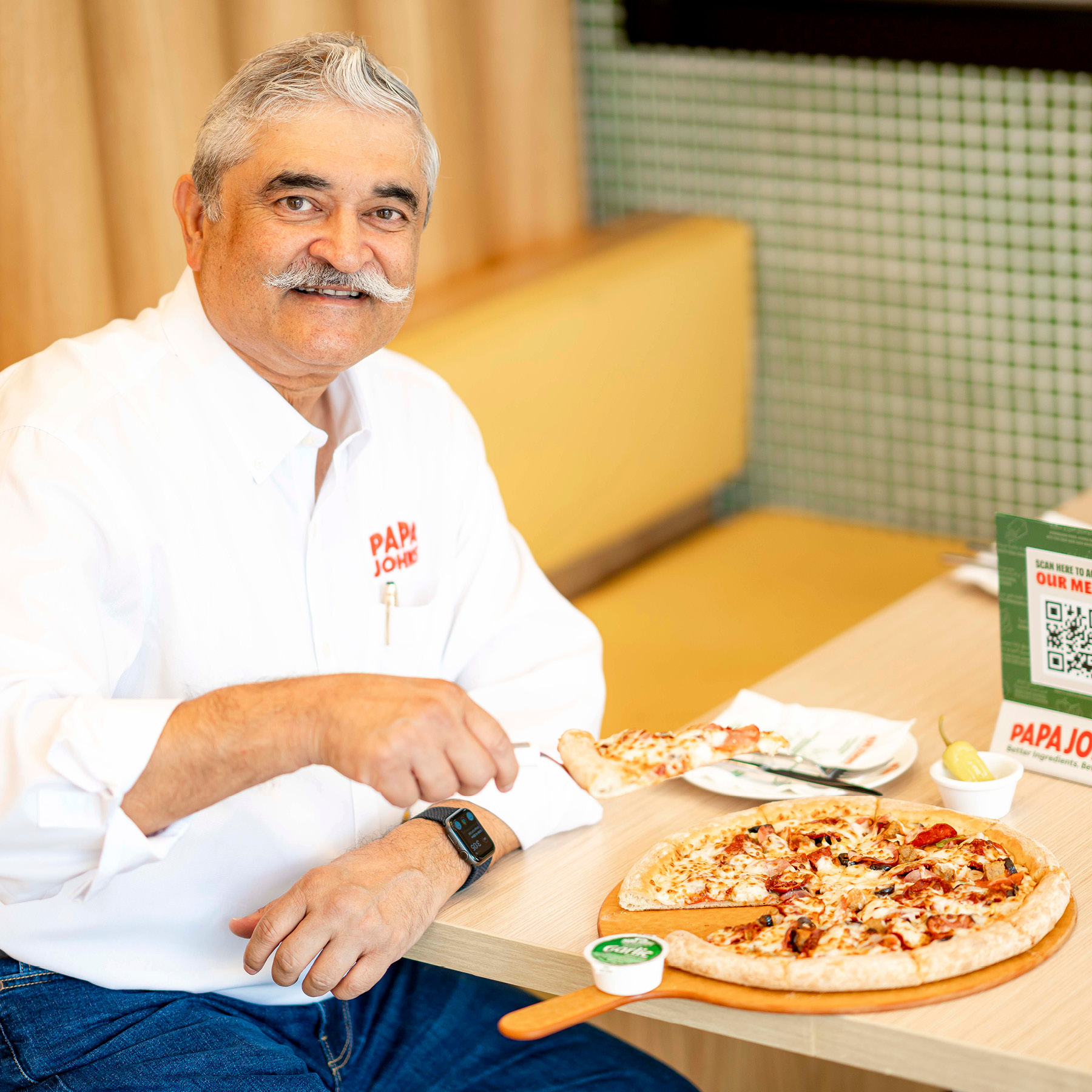 "I believe making customers return via an excellent product and service is an evergreen mantra."
The score is based on several criteria: first and foremost, the size.
"In the United Arab Emirates, our large pizza is 13 inches [33 centimeters] in diameter," he explains. "The software determines whether we've made it the right size or if we've made it too small or too large."
This is a tried and tested formula – half a centimeter shorter and the crust is too thick; half a centimeter bigger and the crust is too thin.
The camera will also score on whether each individual slice is cut correctly and if, for example, a pepperoni pizza has the required quantity of slices (for reference, the Papa Johns specification is 36). "No competition puts on this many slices," Vaidya says.
"Not only that, if it's a pizza with, say, pepperoni, beef, onions, green peppers and mushrooms, then the camera will also identify each ingredient in each slice and give a score on what we call the 'bite integrity', or an equal number of toppings and therefore equitable flavor and taste in each bite that you eat."
The scores are then tabled, reports are prepared and all Papa Johns restaurants across the United Arab Emirates are given access to the data.
"Our restaurants are ranked on a daily basis by who is leading and who has the best pizza, and the teams are incentivized to make perfect 10 pizzas," he says.
It's one of the early ways the company has turned to AI to augment its operations to improve efficiencies and product quality. "Ultimately, it's the consumer who benefits," he says.
Indian Expansion
In April 2023, Papa Johns announced expansion plans into India, with PJP International as the franchisee partner to oversee the rollout. Speaking to Caterer Middle East at the time of the announcement, Vaidya said the target was to open 650 new restaurants across the country by 2033 with the first store in Bengaluru planned to open by 2024, followed by Hyderabad and Chennai.
"Our team's excellent execution of the Papa Johns brand in United Arab Emirates, Saudi Arabia and Jordan provides for a perfect background platform to launch this massive expansion into India," Vaidya said at the time of the announcement.
"Rising aspirations of the middle class in India, coupled with burgeoning income, makes it a wonderful opportunity for us to tap into."
ROC and ABCD
Putting the customer first is at the heart of the culture at Papa Johns.
"Our vision is to be the number one pizza choice for consumers of all ages, in every community we operate in," Vaidya explains.
The mission that will lead it there is hinged on two easy-to-remember acronyms, the first being ROC (return of customer).
"We must take such great care of every customer and every order, that the customer is then so happy that they only think of returning to us, rather than thinking about going to the competition," he says.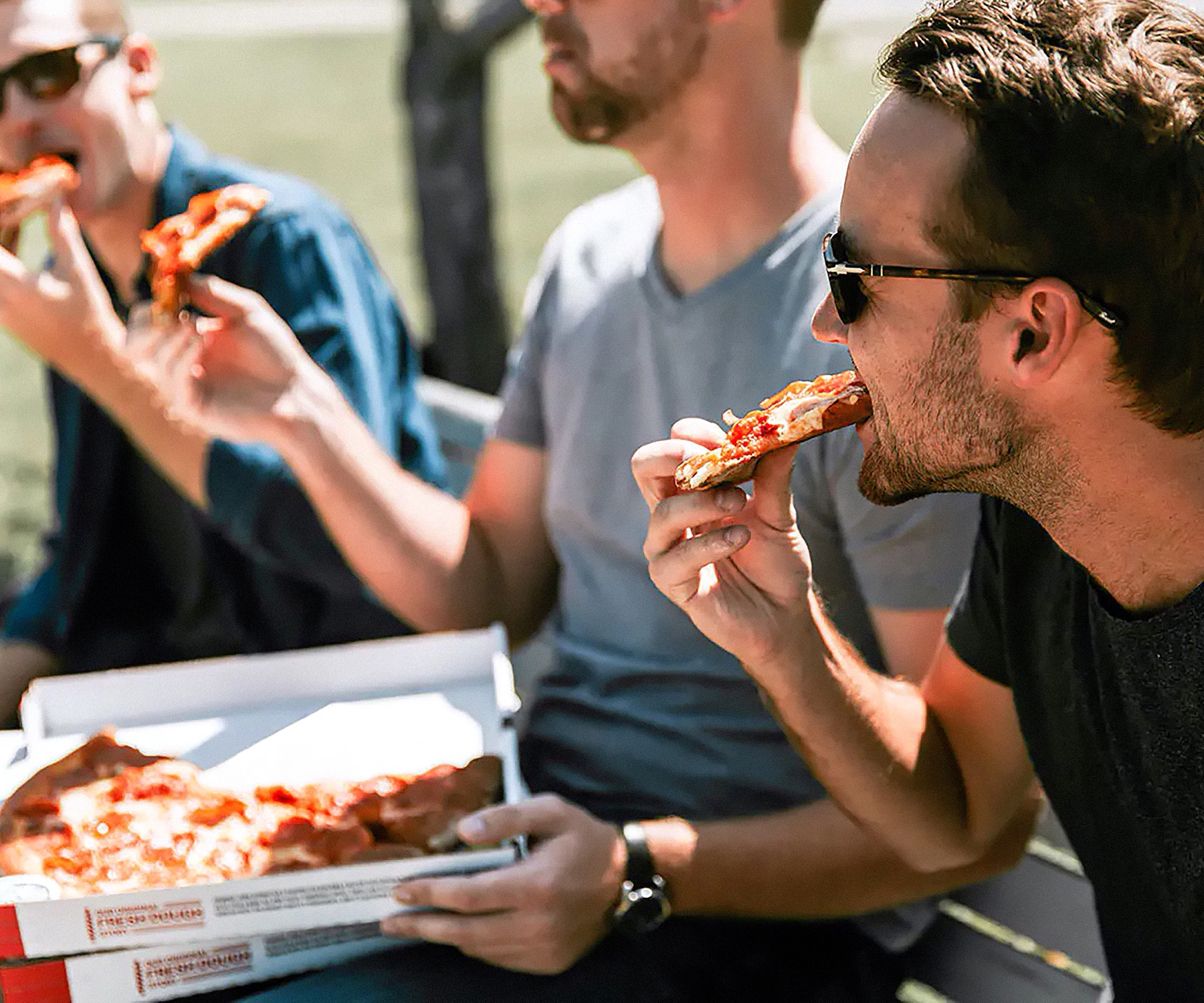 "Our vision is to be the number one pizza choice for consumers of all ages, in every community we operate in."
The second is conceived to achieve the first: ABCD (above and beyond the call of duty).
"If everyone goes ABCD, ROC will naturally happen," he says. Each of its 86 restaurants zooms in on the customer experience.
"While the larger picture is always shareholder value and what kind of returns we are giving the shareholders, in the restaurant, everyone focuses on making the customer return," he says.
"That's the culture we want to continue to drive. Because I know that, in the end, if we do that on the shop floor, the balance sheet will take care of itself."
Sticking to the Plan
It has been nearly 20 years since the United States-based pizza brand first landed on United Arab Emirates shores in 2005. Since 2017, the brand has been under franchisee PJP Investments, which is wholly owned by Dubai-based private equity firm Levant Capital.
With it came the same brand promise that had seen the Papa Johns name grow from little more than a pizza oven in a broom closet in Indiana into a global name with a presence in 50 countries and territories around the world – better ingredients, better pizza.
"Papa Johns believes that using high-quality ingredients lead to superior quality pizzas, and their interest is always that their franchisees around the world translate that same promise to the floors of their restaurants," he says.
Vaidya, who has been with the brand since that very first store opening in the United Arab Emirates, says PJP Investments has stuck to this core promise.
---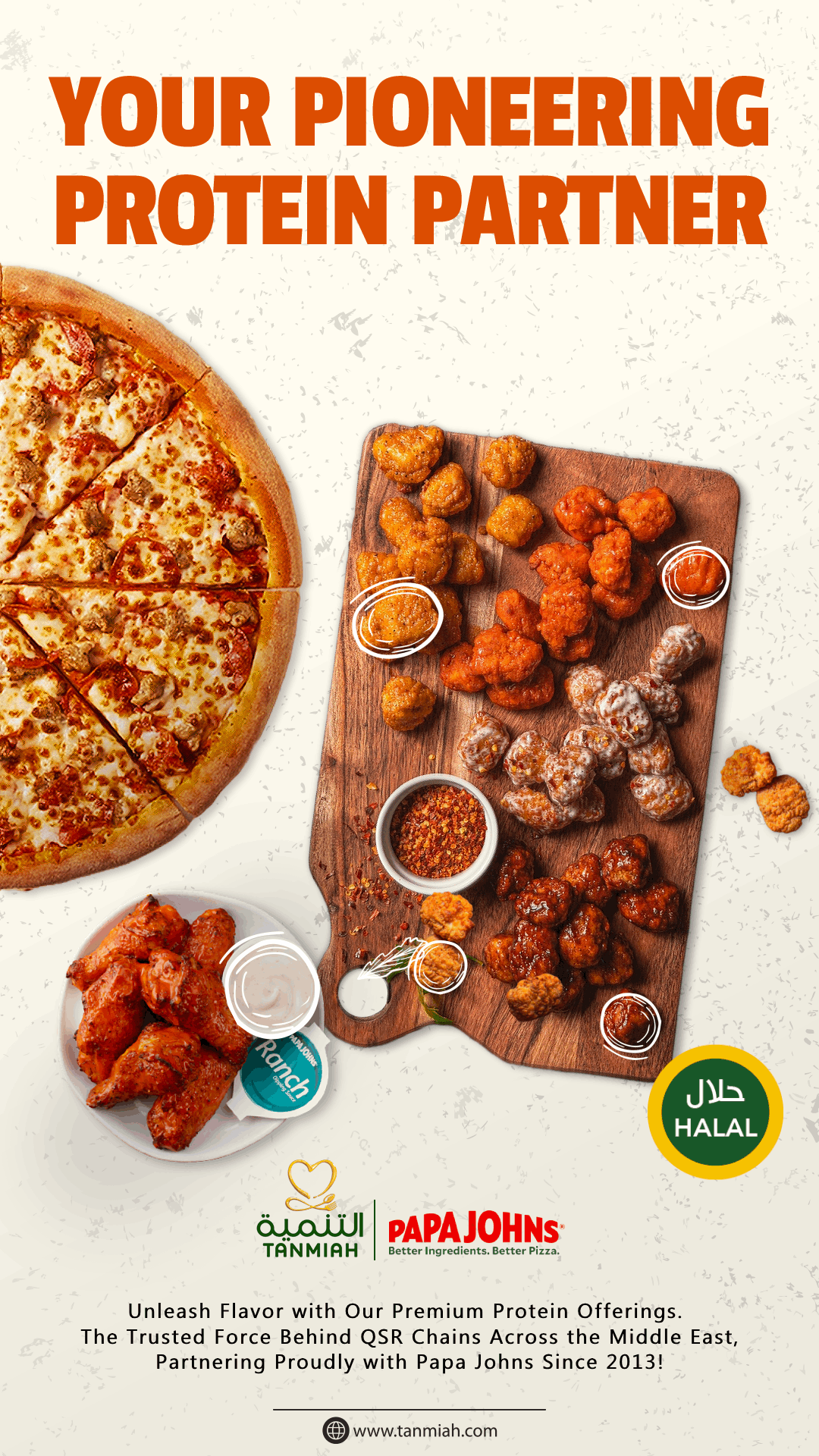 ---
Advertisement
"We've executed it exactly as it should be," he says. "We make sure we stick true to better ingredients and better pizza and execute that on the shop floor of every restaurant location we have."
It's this dedication that he says is the secret sauce to growth in the local market and beyond. "Based on our good performance in the United Arab Emirates, we were awarded with the Saudi Arabian franchise, and then Jordan and Iraq," he says.
Along with its 86 restaurants in the United Arab Emirates, PJP Investments operates 21 Papa Johns restaurants in Saudi Arabia, along with five – and counting – in Jordan. "We are going to open in Iraq early next year," he adds.
Along with its expansion plans, Vaidya has his eye on growth in the United Arab Emirates market and has a total figure of 125 restaurants in his sights by 2026, and 1,000 across all its areas of operation, including India, by 2033. Yet he is aware that this needs to be achieved incrementally.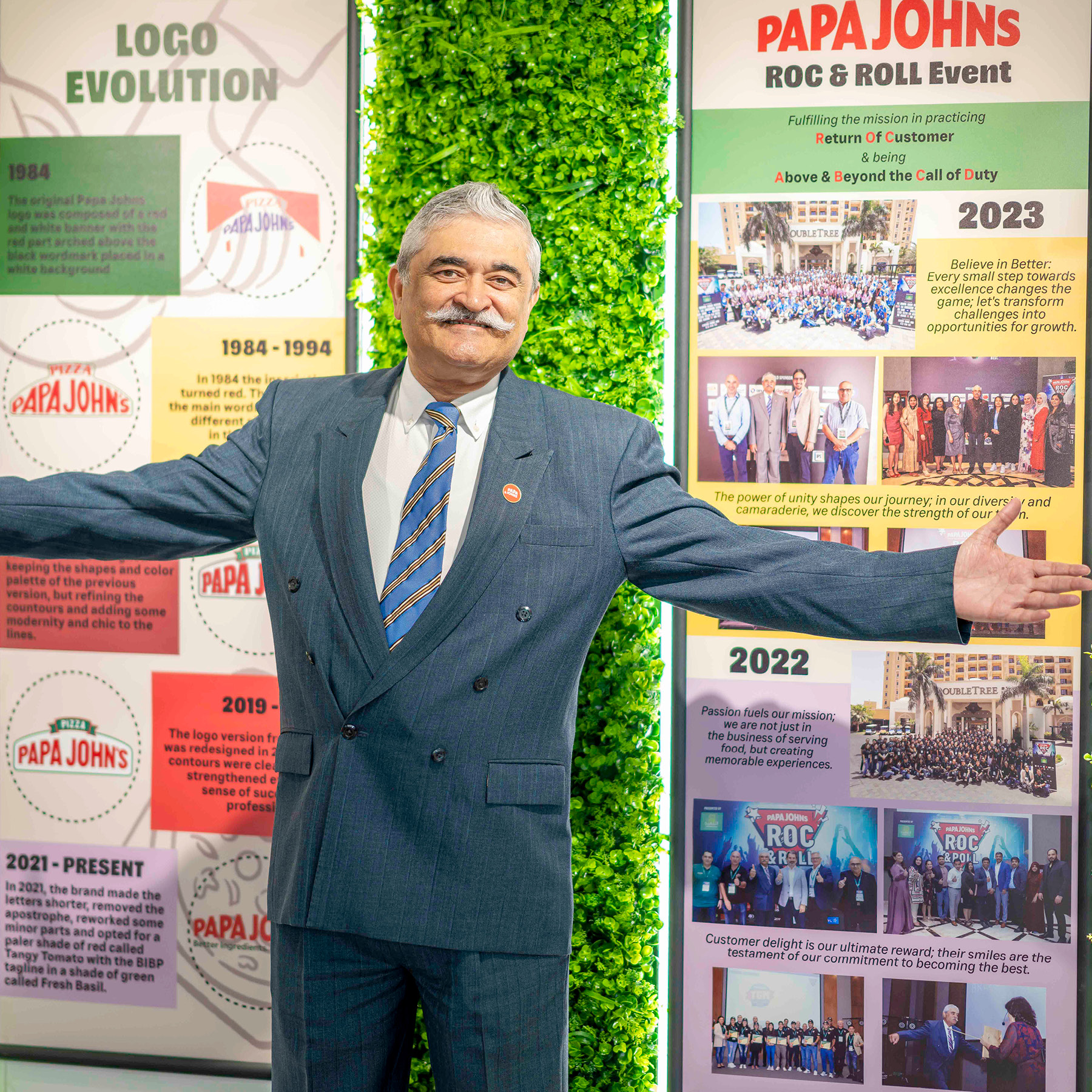 "We make sure we stick true to better ingredients and better pizza and execute that on the shop floor of every restaurant location we have."
"We need to ensure that we add value to the business, rather than cannibalize our own stores," he explains. "There's a risk of opening restaurants in trade areas that might end up clashing with an existing location."
To ensure that doesn't happen, he says the business is taking a careful and intelligent approach to expansion as to not erode into existing revenue streams.
"At the same time, we do not want to lose our cultural roots of the company," he explains. "We want to make sure that while we grow, the culture remains what it is, and just keeps enhancing."
The Winning Recipe
Vaidya's first taste of the Papa Johns brand came while working in Bahrain for the Jawad Business Group, whose portfolio of brands included Burger King, Chilli's, Dairy Queen and Outback Steakhouse.
The Group was awarded the Papa Johns franchise for multiple Gulf Cooperation Council countries, later selling United Arab Emirates to current owners, PJP Investments Group.
As Vaidya told The CEO Magazine in 2021, so convinced was he in the success of the brand that he made the move over to PJP Investment Group himself, investing his own capital into growing the business along the way.
No Compromises
Vaidya sees culture as a key differentiator for Papa Johns in the crowded quick service restaurant (QSR) market and even has another smart acronym to remind those who hire of the principal traits the brand should be looking for in potential recruits – PHD (passion, hunger and drive).
"I tell our HR and recruitment teams that we only hire PHDs," he says with a smile. "If they identify these three traits in a candidate, then they should be hired."
What also gives the brand the leading edge in the market is its fanaticism about the ingredients it uses.
"We make no compromises," he says.
Whether that's the fresh dough – never frozen, he affirms – made from six simple ingredients, or the pizza sauce, using only vine-ripened tomatoes, fresh vegetables sliced the morning of service in the restaurant, pure mozzarella and filler-free meat, it's a difference that can be tasted in every bite.
"When you put all these things together, the customer sees a clear difference in the product, in the service and in the overall experience. And that is what sets us apart from the competition," he notes.
Pizza Perfection
Vaidya's journey in the industry started by chance, when he was hired to work in a restaurant part-time while studying mathematics at St. Xavier's College in Ahmedabad, India. What was initially a job to fund his tertiary studies has become a lifelong career.
Over four decades he has played a role in the growth of international names such as Burger King, Outback Steakhouse and Chilli's across the Middle East and India. Pizza, however, is where he feels particularly at home.
"Pizza is ubiquitous and is popular with people of all ages and all nationalities," he says.
The quality promise that Papa Johns comes with particularly stood out for Vaidya, as was the opportunity to launch it in the United Arab Emirates, a place he describes as "a melting pot of nationalities".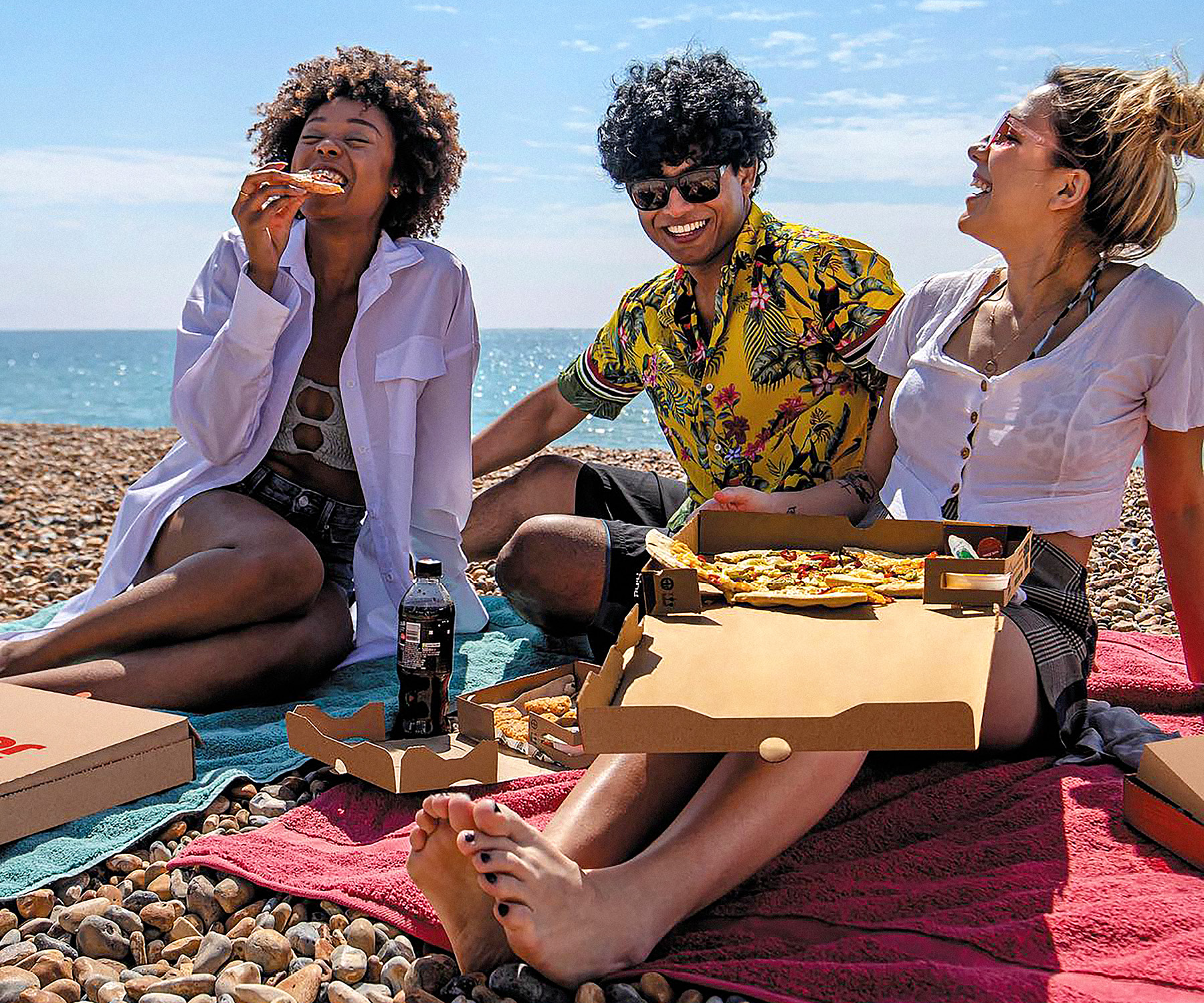 "Pizza is ubiquitous and is popular with people of all ages and all nationalities."
"There are more than 200 nationalities here in Dubai alone," he says. "And if you are associated with an ethnic restaurant brand, your target audience narrows down to certain nationalities, depending on what ethnicity your cuisine comes from."
The appeal of pizza, however, is global. "For me, that was the most exciting aspect," he continues. "But then, with that target also comes competition, which is fierce but equally exciting."
He has been a witness to changes that have swept across the QSR industry, particularly from a technology perspective.
"When I started all those years ago in the 80s, the technology that supported our function in the restaurant was a calculator," he recalls.
"In the 90s, Casio cash registers were rolled out. Toward the turn of the century, computers replaced everything in restaurants. And then we had kitchen display systems."
Today, it's the turn of AI.
Every step of the way, Vaidya has kept apace. One of the most respected figures in the industry, he has held a place on the Caterer Middle East Power 50 List for the last three years and was a recipient of the RetailME ICONS award in 2021 and again in 2023.
Along with the personal accolades, he has driven Papa Johns in the United Arab Emirates to receive incredible company accolades. Earlier this year, at the first Papa Johns Annual Operators Conference to be held since the COVID-19 pandemic, PJP Investments was named as the 2022 International Franchisee of the Year.
"Success is all about chasing excellence."
The moment he was presented the trophy by Papa Johns' CEO Rob Lynch was a career highlight.
"To come out ahead of 50-odd markets around the world is no mean feat," he enthuses. "It's a big vote of confidence in what we do, our culture, our business performance and success."
The achievement is a perfect reflection of his leadership vision: "If you chase excellence, success will chase you," he says. "It's something that I always tell my team and that I 100 percent believe in. I practice it and I try to get better every day. Then, invariably, success ends up chasing me."
It's a vision that shapes his definition of success. "Success is all about chasing excellence," he says. In the case of his current role, he explains that it's about making sure customers are extremely happy after eating a pizza from Papa Johns.
"If there's a big smile that we have created and if we've ended up making a wonderful memory for our customers, whether they have dined in our restaurants or ordered a pizza at home while watching a movie or a game of cricket or football, then that is my success," he explains.
NFT Universe
Papa Johns has joined other brands such as Starbucks and Maggi in the NFT space, announcing a partnership in April with food metaverse OneRare.
By accumulating digital ingredients, the OneRare community from around the globe will be able to re-create three Papa Johns United Arab Emirates pizzas virtually and earn rewards.
"We are committed to staying ahead of the curve and exploring innovative technologies like NFTs and Web3.0," Vaidya said of the announcement, according to Nation's Restaurant News.
"This not only positions our brand at the forefront of the industry, but also helps us capture the attention and loyalty of the next generation of consumers, who are eager for cutting-edge experiences."
Partnership Pairings
Of course, he appreciates that such results are only possible with the support of a robust network of suppliers including Coca-Cola, its beverage partner, and Nabil Foods, a Jordanian chilled and frozen food supplier.
The benefits of such relationships extend beyond simply the transaction of products. In the particular case of Tanmiah Food Company, Vaidya explains that Papa Johns leverages the strength of innovation inside the Saudi Arabia-based poultry producer and supplier.
"For example, we have Italian chicken wings on our menu which are a standard Papa Johns product," he says. "It's a great product, however, it's not spicy."
---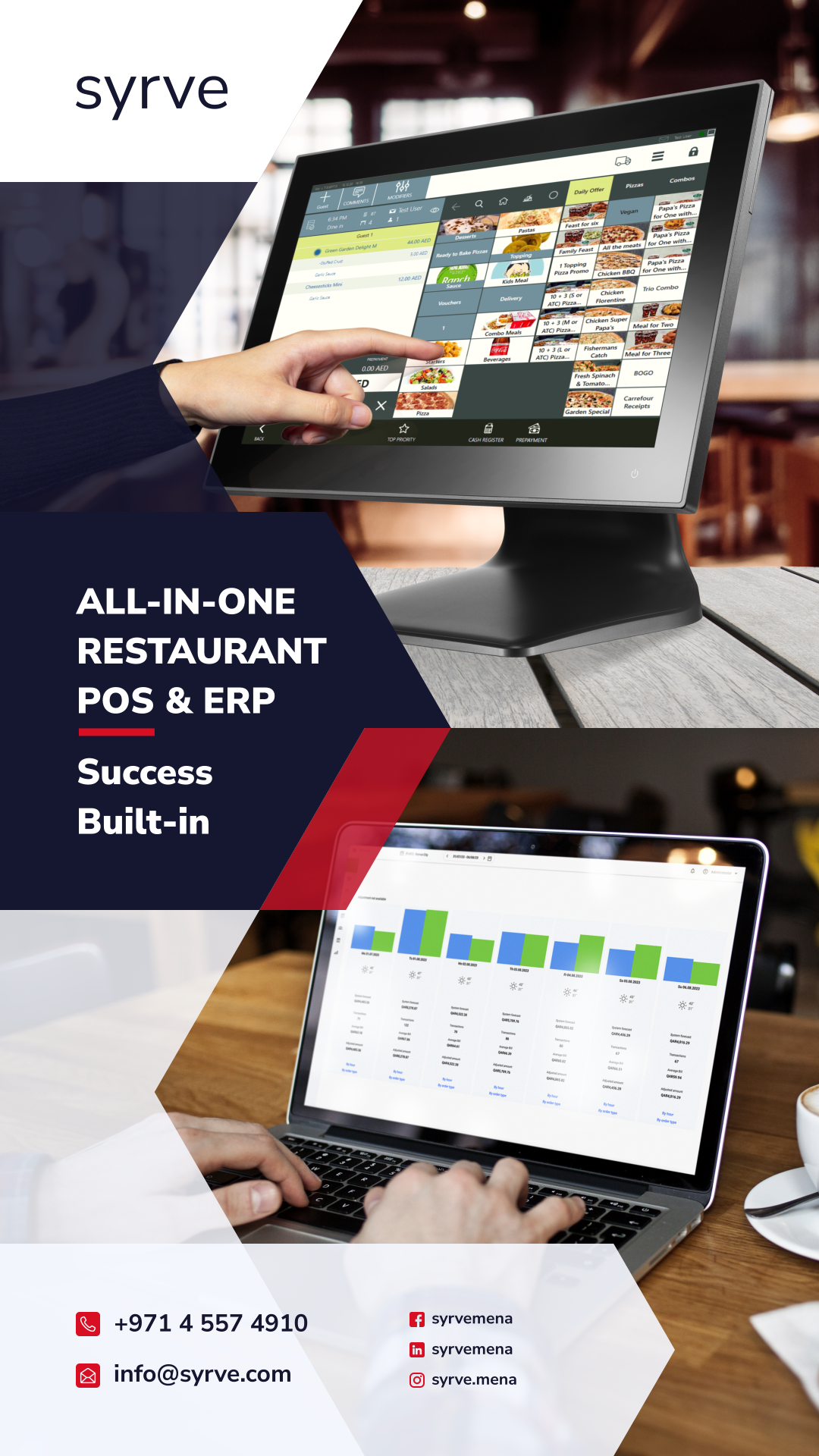 "At Syrve we've always been aiming to deliver cutting-edge technology to boost our customers' business efficiency. Working with Tapan Vaidya and the Papa Johns team is nothing less than a partnership, we're delighted to see how their business grows assisted by our solutions." – Alexander Ponomarev, COO, Syrve MENA
---
Advertisement
Having identified a gap in the market for spicy chicken wings, the Papa Johns team turned to Tanmiah.
"We tapped into its knowledge base and they came up with a particular seasoning marinade that was spicy and produced a product in collaboration with us," he explains.
"We launched the product as firecracker chicken wings and today they account for 30 percent of our chicken wings sales, so that's a great example of a collaboration that we benefited from."
Vaidya also acknowledges the importance of technology partners such as Syrve, whose point-of-sale and restaurant management software innovations ensure that every Papa Johns restaurant in the country is equipped with the latest intelligent menu systems, as well as equipment suppliers like Middleby Marshall for conveyor ovens and Reza Hygiene for hygiene and cleaning solutions.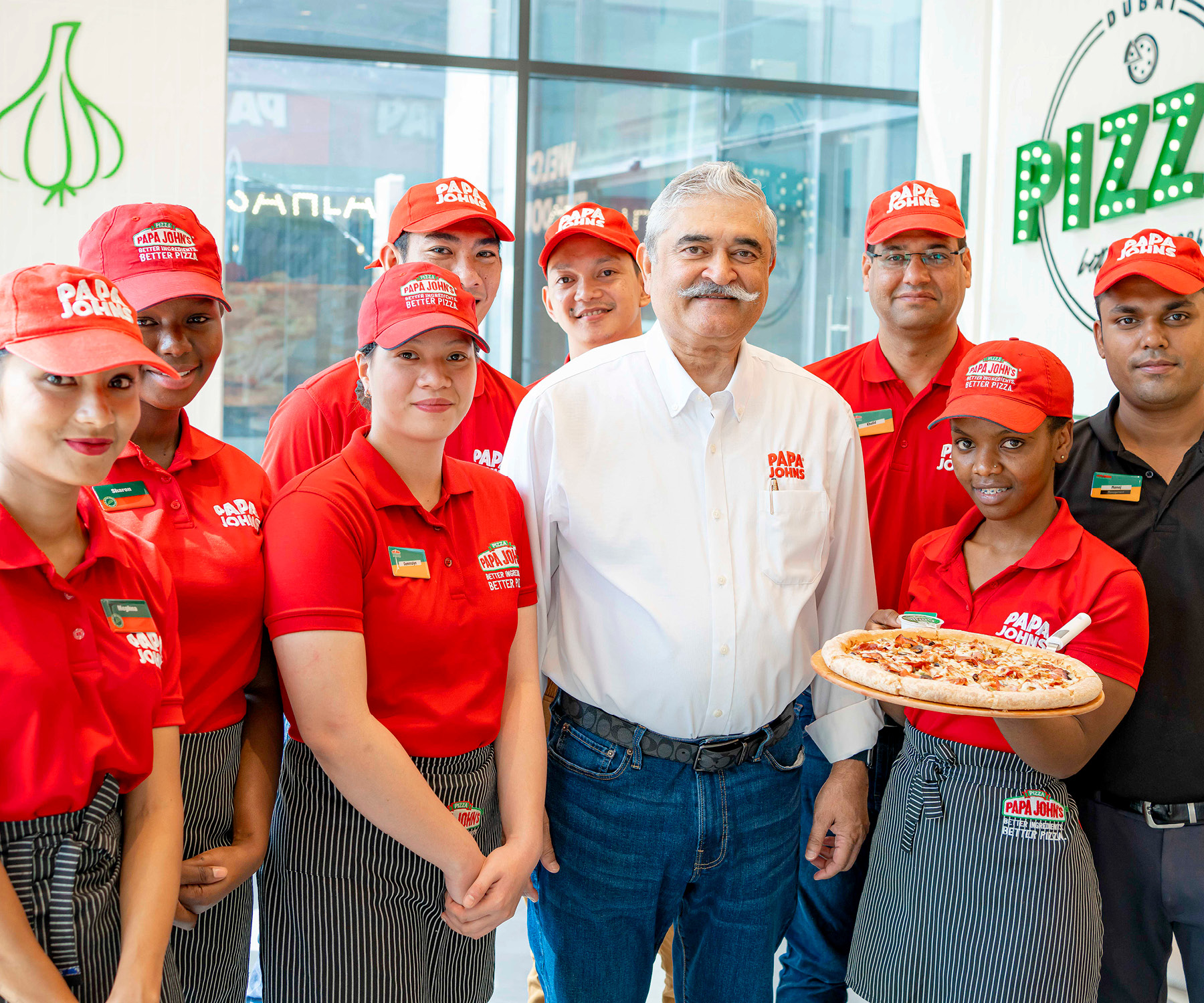 "Culture within any organization is a superpower and drives everyone together toward that success."
Every year, Vaidya invites all the company's suppliers to join its restaurant managers at a two-day event called ROC (return of customer) and Roll.
"We have a wonderful two days full of education, entertainment, motivation and fun," Vaidya explains. "And our suppliers love the event."
Although the primary intention of the event, which is usually held in a resort setting, is to send restaurant managers fully charged back to their restaurants and ready to deliver, he explains that suppliers return similarly recharged.
"They look forward to another year of serving us," he says.
The way Vaidya sees it, success can be boiled down to a simple philosophy.
"I believe making customers return via an excellent product and service is an evergreen mantra, and every company who wants to achieve success should play by this," he says.
"Culture within any organization is a superpower and drives everyone together toward that success. Add in continuous investment in technology, and operational ease in restaurants will only augment."