To say that Rodney Miles is "quite the businessman" would be an understatement. As Founding Chair of Strawberrynet – the hugely successful online cosmetics powerhouse offering tens of thousands of products from hundreds of brands, operating in 38 languages, boasting millions of satisfied customers and spanning 220 countries across the globe – Rodney is the amalgamation of his decades of successes. 
It all started at Sainsbury's, the largest supermarket chain in the UK, where he went from management trainee to managing the company's largest superstore. Then in 1979, Rodney set out on a new adventure, arriving in Hong Kong as Managing Director of PARKnSHOP, where he successfully increased the scale and market positioning of the supermarket business, taking over 10 shops initially, before going on to lead its expansion to more than 50 shops by 1982. 
Once he achieved the dominant market position for PARKnSHOP in Hong Kong, he went on to Watsons stores, helping the chain expand from less than 20 shops in Asia to more than 20,000 throughout the world. Rodney served as a main board member of AS Watson Group until 1991.
He then moved on to Circle K, assuming the role of CEO. Unsurprisingly, he took the company to new heights, doubling its stores from 60–120. During this time, he was also serving as a board member of Li & Fung Retail, covering Toys R Us, Fotomax, Bakehouse and Fun Fun World. 
By 1993, Rodney was serving as Chair of the Hong Kong Retail Management Association — Hong Kong's foremost retail representative organisation — and the next two years saw him re-elected, marking a first-ever consecutive three-year run. 
Since 1995, Rodney has been a Director of the Hong Kong Retail Management Association Holdings Company and was re-elected as the President and Chair of Hong Kong Cricket Club, a position he held from late 1995 until 2005. He was then elected President of the Hong Kong Cricket Association in 2013 until the introduction of an entirely new board structure in 2019. All in all, Rodney boasts an incredible 40 years of senior management experience in Asia in a variety of roles, and overseeing several different countries. 
It's vital, no matter how hard the times are, to have clear objectives and to keep a simple philosophy in the company.
His success, he says, all comes down to one thing; simplicity. "You have to keep life simple," Rodney tells The CEO Magazine. "It's vital, no matter how hard the times are, to have clear objectives and to keep a simple philosophy in the company. 
"You have to be a good communicator and not allow politics to take over the business. Just keep it simple, keep it clear, set your objectives and communicate well with your team."
Fortunately, Strawberrynet was already strongly positioned to navigate the shake-up caused by the COVID-19 pandemic, thanks to Rodney's keen foresight at the turn of the century. The company, which was founded in 1998, started as a bricks-and-mortar shop, but in 2000, Strawberrynet went completely digital. "With all the different economic crashes throughout the years and the commencement of internet trading, it just made sense to go digital," he says. 
"The greatest pleasure of leaving retail and being purely internet-based was giving up rent negotiations. That has been a huge advantage to the overall business. Now we just have transport costs instead of rent, which is much more controllable and, overall, much less, financially speaking."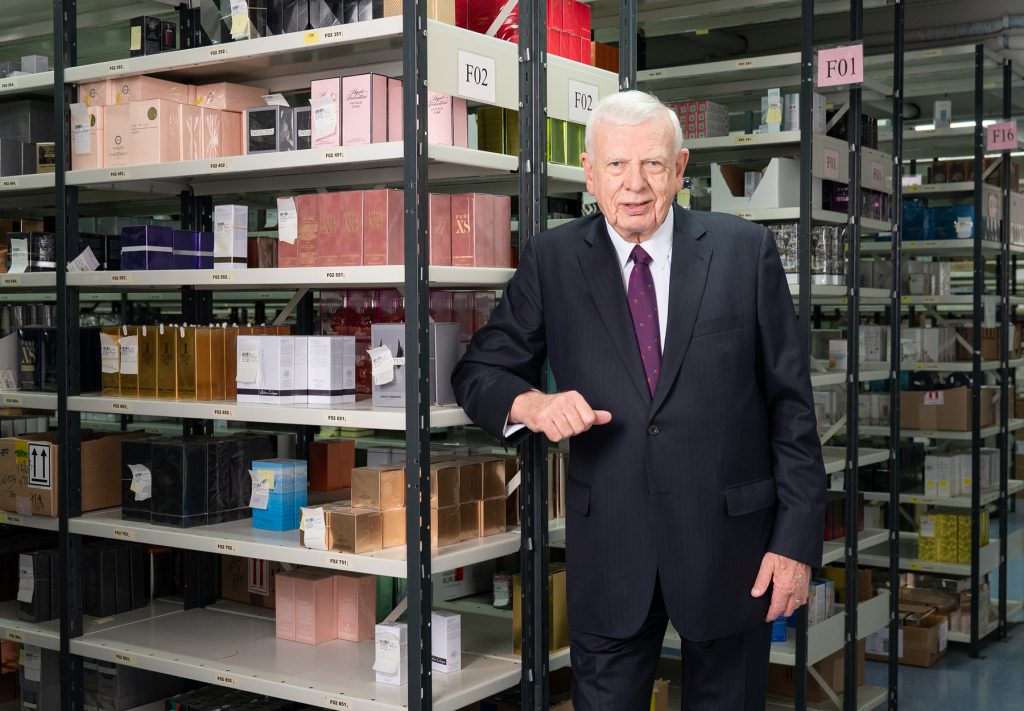 Another factor that sparked Rodney's interest in the digital world came from his experience with traditional cosmetic brands. From his perspective, cosmetic companies aren't as interested in selling as they are in brand positioning. "Brand positioning is their only objective," he says. "It's been very frustrating over the years. In Watsons, for example, any initiative we ever tried with cosmetic brands failed because they were only interested in the brand's position, not in selling the product."
We're not in the business of selling just the top 20 lines at the cheapest price; we're in the business of selling whole ranges of all major top brands.
As an online retailer, Strawberrynet doesn't have to focus on brand building. Instead, Rodney places the focus on the customer. "In the world of internet supply, efficiency and customers are key," he shares. "The big thing we offer is 36,000 SKUs, meaning we have an entire range of most brands. We're not in the business of selling just the top 20 lines at the cheapest price; we're in the business of selling whole ranges of all major top brands."
Strawberrynet has a lot of happy customers around the world and the growth to prove he knows what he's talking about. "I truly believe that business is about delivering quickly at a good price. It's being very responsive to customers' needs and requirements," he points out. "For example, we more or less give a refund or send a new product without a query. 
"We don't demand people send the product back if they received the wrong colour or if they made a mistake when ordering. We just send them another one. It's a relatively small cost of doing business, but it's providing the service that we should."
Beyond the pandemic and supply chain disruption, Rodney says the biggest challenge of late has been finding cost-effective communication methods to attract new customers. "The cost of Google and Yahoo has increased enormously," he says. "And while social media is a wonderful tool, it is also very costly. It's just not cost-effective for us to sell Strawberrynet via social media."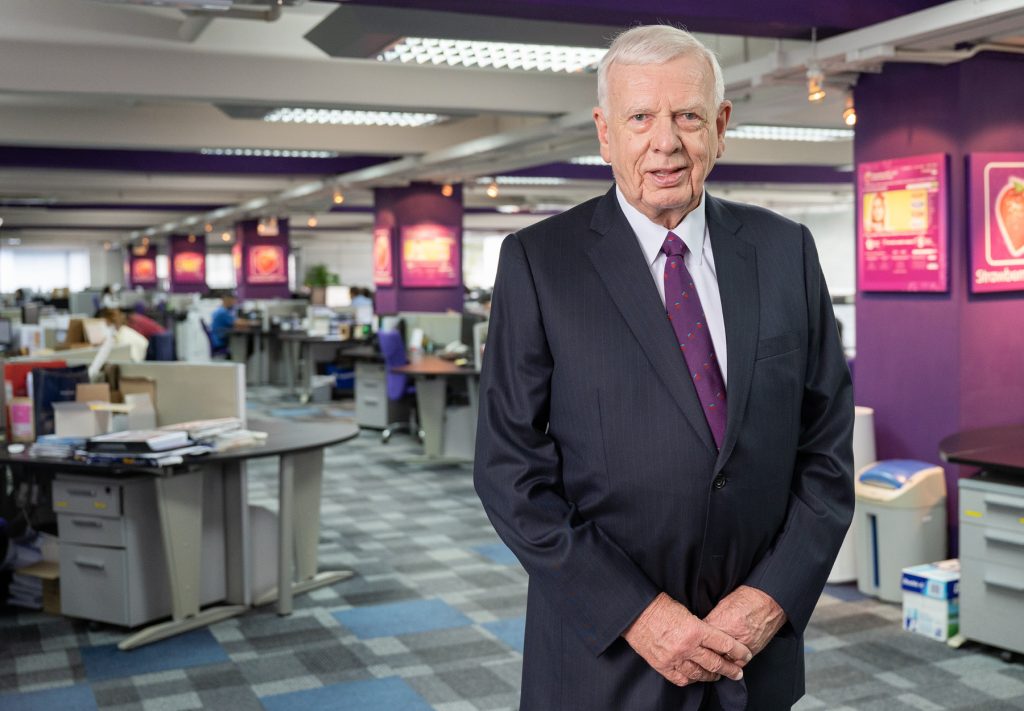 So over the years, Rodney has turned to strategic partnerships to help overcome this hurdle. "I searched for partner sites that already had an exposure to the consumer, and I got them to add Strawberrynet to their offerings," he explains. "We're starting to get more and more shopping sites from major fashion chains to grocery chains and other forms of retail outlets.
Because we provide same day answers, we don't lose any partner sites, and we don't lose any suppliers."
"They are all relatively small, but combined, they add up to extra business that keeps us steadily growing. It used to be about 10 per cent of our business but now it's about 50 per cent."
The secret to partnerships, Rodney says, comes down to swift communication. "Partnerships are all about communication," he says. "Whenever a partner asks a question, we make sure to answer the same day. Any longer than that, in my opinion, is just bad business."
As a result, Rodney says Strawberrynet has strong partnerships all over the world. "Because we provide same day answers, we don't lose any partner sites, and we don't lose any suppliers," he asserts. "Whether we say yes or no to them, it doesn't matter. What does matter is that we communicate quickly, it's as simple as that."
"Since our first meeting, we had the feeling that Strawberrynet was a modern, agile, visionary company that embodies the same values: a great partner that operates with full transparency and reliability with mutual understanding of our needs, strength and the opportunities we can catch together." – Daniele Calipari, CEO, Sbruzzi Profumeria