Mathew Job credits his first position as a frontline salesperson for the success he has been able to achieve today. "I think a lot of things that I've been able to do today, draw right from day one when I started trying to sell light bulbs to retail stores. At that time I learned and faced the real business environment." After working for companies like Philips, GROHE, and Racold, time was poised for him to take on new challenges. And that's when Crompton Greaves Consumer Electricals' demerger happened. 
"The reason why I took up the role is that I found the organisation had a strong DNA. It had all the basic ingredients required to go to the next level," Mathew shares with The CEO Magazine.
In the initial days, Mathew laid out three key objectives for the newly independent consumer wing of Crompton. "One was to grow our revenues faster in the market," he explains. "The second was to grow our profit at least in line with sales. And the third was to convert all our profits into cash. 
"In terms of achieving the financial objectives that we have set for ourselves, I think we have a very strong and consistent track record."
Mathew explains the five pillars that have helped the brand hit its goals. The first one is brand excellence. "One of the things we did early in our journey was building a whole new brand positioning for Crompton, creating the message that Crompton makes your home a better place to hang out."
He calls the next pillar the Portfolio of Innovation Excellence, which is achieved in two ways. "The first is trying to understand the consumer insights better than anybody else, and the second is to have the ability to develop solutions according to that." He uses the example of Crompton's famous anti-dust fans, which he calls "the single biggest success the fan industry has seen in the last 25 years".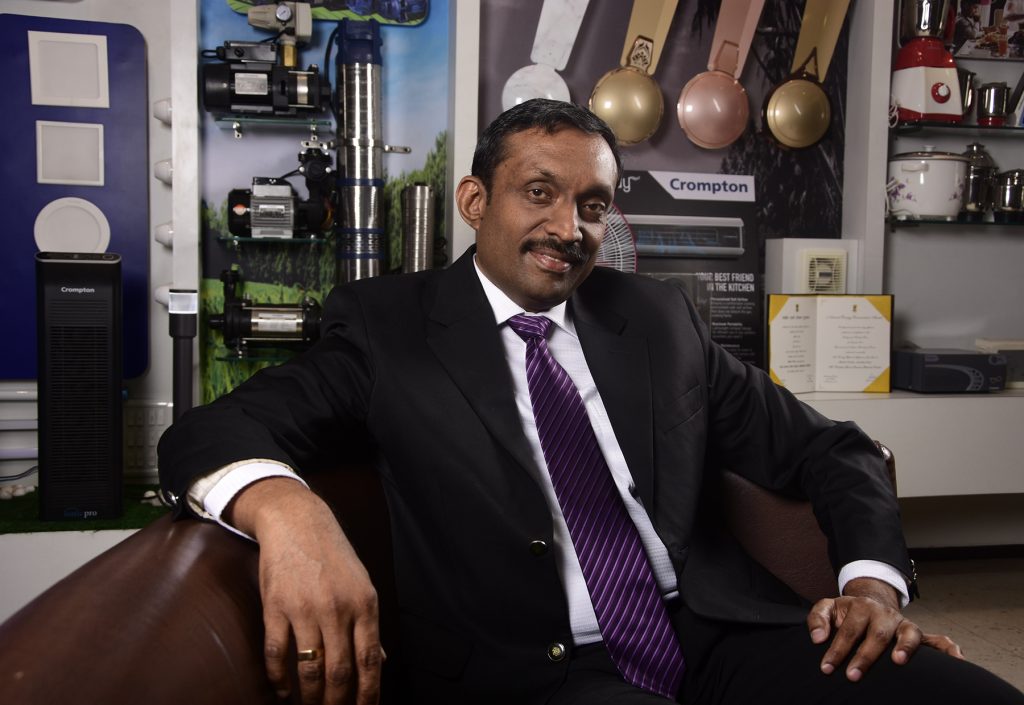 "We have a unique brand. I think it's probably one of the most trusted brands in the industry."
The next is called the Go-To Market Excellence, which is "making products available wherever consumers or shoppers want to buy them from". By working on availability and the quality of availability, Crompton fans and LED bulbs have expanded their presence in stores. 
The fourth one is Operational Excellence, something that Crompton has significantly improved upon under Mathew. According to him, it's achieved this in three ways – by striving to be world-class in terms of supplying the right mix and category of products to distributors, eliminating non-value-added costs and connecting suppliers and customers via strong data infrastructure. 
Mathew views suppliers as a vital cog in the wheel of the company's operational efficiency. "Many of them have worked for generations with the company – the father supplied to us and later the next generation took over and is currently supplying to us," he says. "The fact that the biggest of suppliers have all been with us for decades is a great thing for the company. 
"We delivered INR500 crores of cost savings in these five years. That would not have been possible if we did not have the right relationship with our suppliers." 
According to Mathew, by investing in vendor management, and improving the quality of standard operating systems, Crompton has been able to improve availability from 50–90 per cent in terms of supply chain performance. The company procures roughly half of what they sell from suppliers while the other half is manufactured in-house. "We combine finished goods and raw materials, I'd say we have around 80 suppliers, out of which 20 suppliers are key to our operations," he shares. 
The fifth and final lever that he mentions is Organisational Excellence. By implementing the four levers effectively, it's possible to improve how the organisation runs. "We have done a lot of investment in terms of building capability of our people through the right programs so that they are able to implement the new processes and systems effectively," Mathew says.
---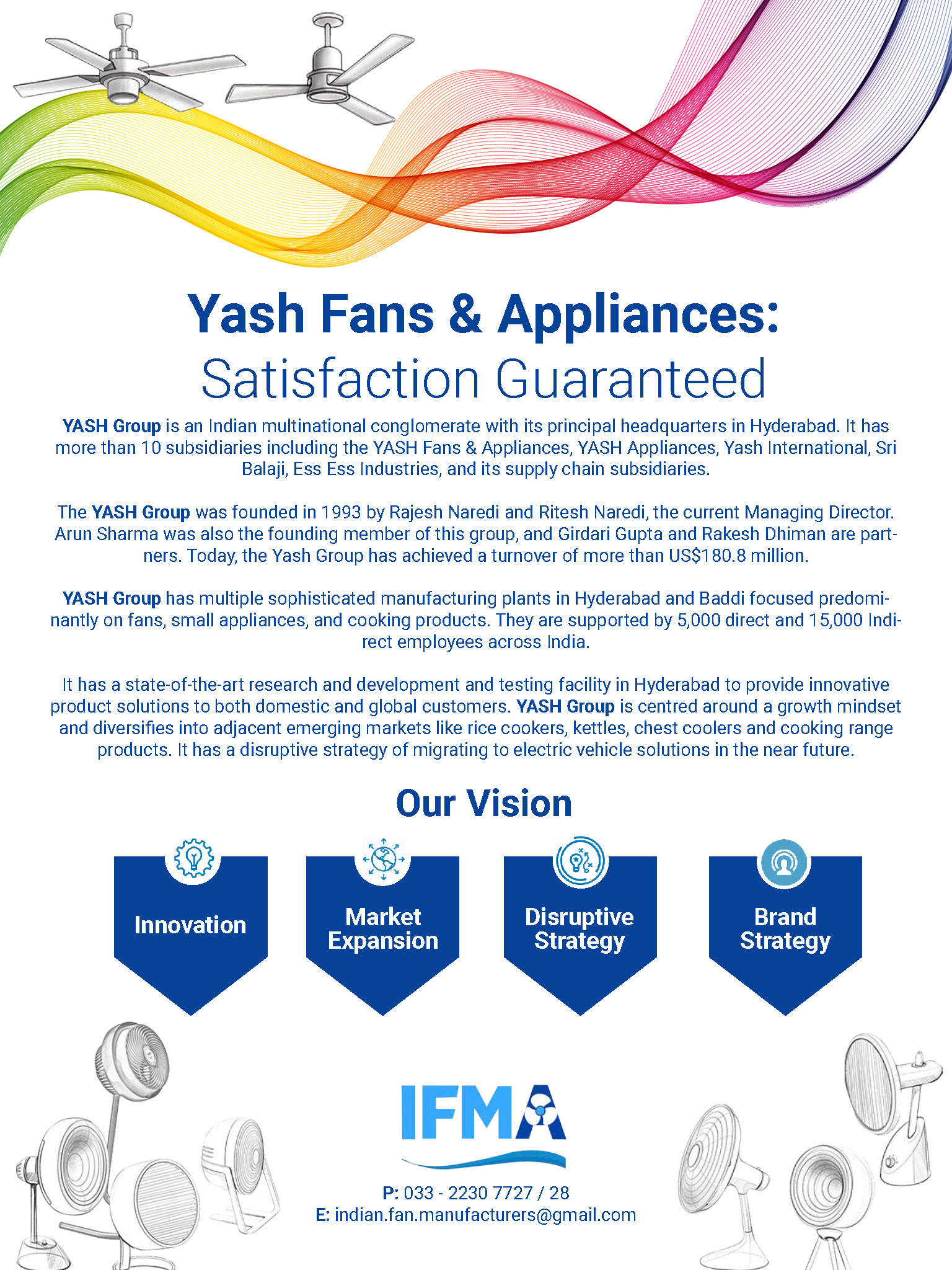 ---
Advertisement
Consistency, the secret ingredient
Mathew believes brand consistency has set Crompton apart from competitors. "Our successes come from the fact that we have not tried to change things that are working well," he says. "I would say 95 per cent of my leadership team remains unchanged." According to Mathew, the brand's consistency is driven by a few factors. "We have a unique brand. I think it's probably one of the most trusted brands in the industry – it has been around for so many years and has built up a reliable customer image." 
"In terms of achieving the financial objectives that we have set for ourselves, I think we have a very strong and consistent track record."
However, he is wary of complacency. "We are a company that is a learning organisation. We fully respect and try to learn when our competitors do something good," Mathew says. "I think the only way we can stay ahead is by learning from what others are doing as well."
Looking ahead
The CEO has exciting plans for the future of Crompton Greaves Consumer Electricals. The short-term goal is to "build on the strengths while trying to identify areas that require strengthening". For the long-term, Mathew believes that the objectives will remain similar. "But I would also like to accelerate the kind of sales growth we have been having and remain a highly profitable organisation," he explains.
Mathew recognises that the road ahead is long, but in his mission to "take the company to a world-class level", he remains steadfast.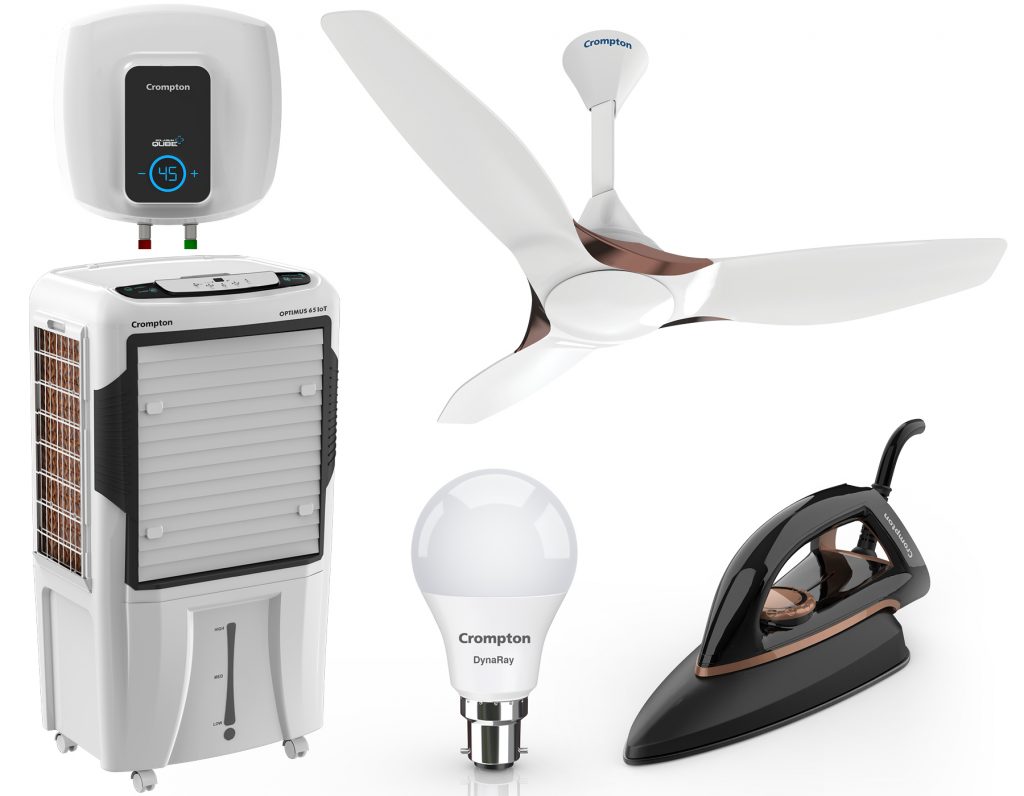 Delivering Improvements
"
In the initial days, we were only delivering to our customers 50 per cent of the time. That has now improved to 90 per cent – our suppliers and our vendors have played a remarkable role in partnering with us to make that happen."