Throughout a career spanning more than two-and-a-half decades, Diane Cheung has held leadership roles in numerous industries in various parts of the world. Among all the lessons she's learnt in that time, she says one that particularly stands out is the importance of being precise when setting goals.
"I'm a person who doesn't like vague talk and vague ideas," she says. "People always talk about strategy. Well, it's meaningless if you don't have a quantifiable vision. It's much more than fake words – 'We're going to do this, we're going to do that' – I want to set goals first."
"I'm a person who doesn't like vague talk and vague ideas ... I want to set goals first."
At Compass Group, a global leader in food catering and support services headquartered in the UK, Diane has been applying that same level of rigour since becoming Managing Director for its Hong Kong operations. But at the same time, she has remained open-minded and flexible.
"Once you've set a goal, you can think about how you do it," she says. "There are so many ways to do it, and I'm open to hearing them, and there are lots of ideas coming from our clients, from our unit staff and from some really great partners we have in the community, like social ventures and NGOs."
For Diane, the best way to inspire creativity, enthusiasm and new ideas is to give people a solid foundation from which to act. "As long as we know what results we want to achieve, we get people excited. We get people really creative and coming up with ideas," she says.
Bespoke Service
Compass Group employs over half a million people, serves in 55,000 client locations globally and provides food to millions every day. Its catering solutions help companies to feed their staff and schools to feed their pupils, and its clients include major multinational firms and prestigious education institutions like the Harrow International School.
The company's service is bespoke, with each solution tailored to the specific needs of the client. "We pride ourselves on our ability to provide clients with a range of innovations and dining solutions," Diane says.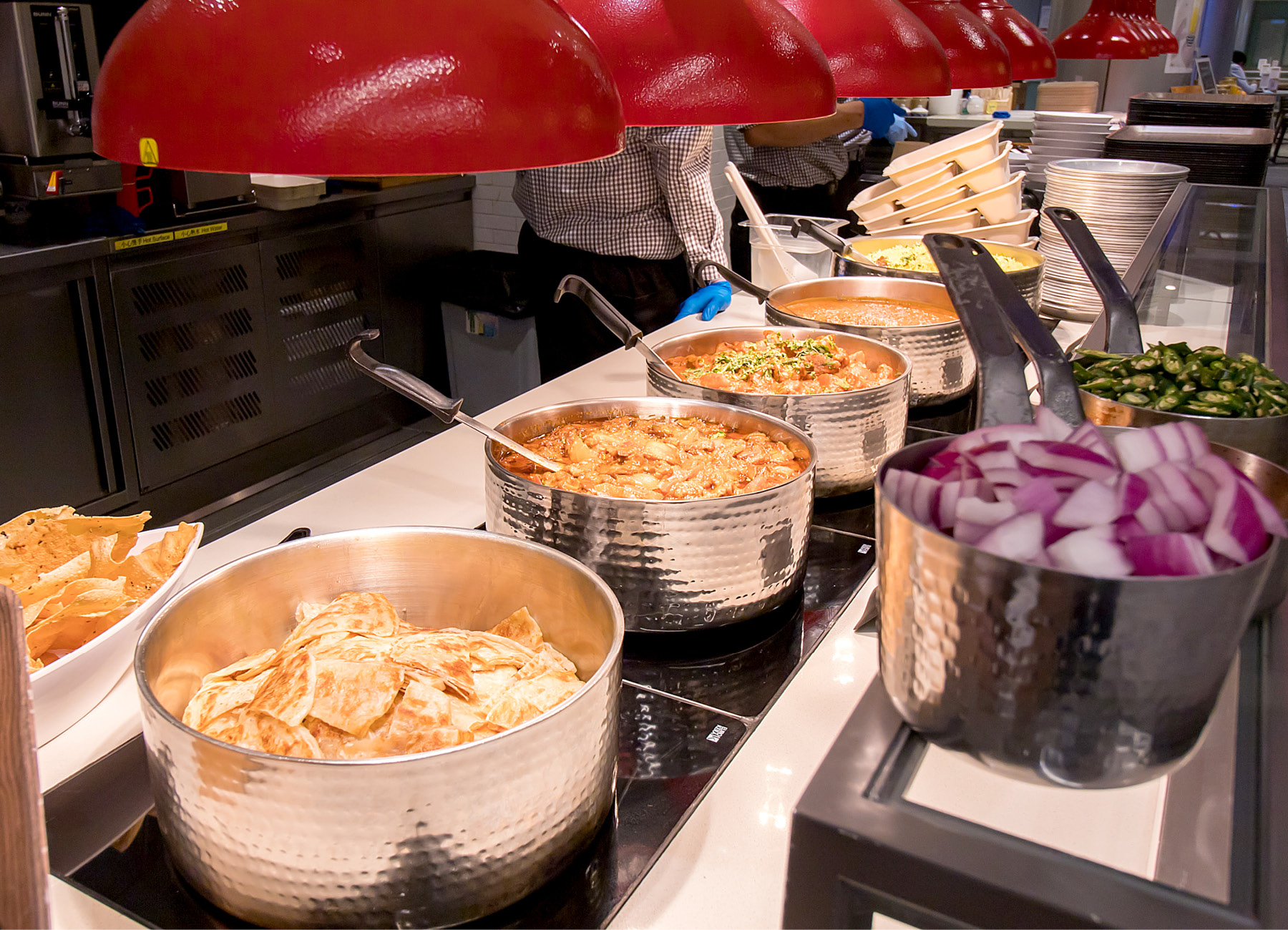 "No two clients' needs are the same, and no two clients' menus are the same."
In Hong Kong, Compass serves a diverse range of global clients, covering education, health care and various business industry sectors. "The specialty is we provide customised solutions," Diane says. "Unlike high streets, where there may be many replications of what they do, we actually provide customisation. No two clients' needs are the same, and no two clients' menus are the same."
One area where Diane has applied her quantifiable goals is in sustainability. She has set clear, tangible targets for the Hong Kong business to become more environmentally friendly – part of an effort by the global company to do the same. "In Hong Kong, we generate 3,255 tonnes of food waste every day – that's really an incredible amount," she says. "It's not just a waste of resources, it also costs businesses millions of dollars every year."
She has committed to moving away from animal protein, with a goal of reducing its use by 15 per cent before 2025 and by 25 per cent by 2030. "We have also committed to having 25 per cent of units able to give carbon labelling on our food by 2025, and by 2030, moving that to 75 per cent," she says.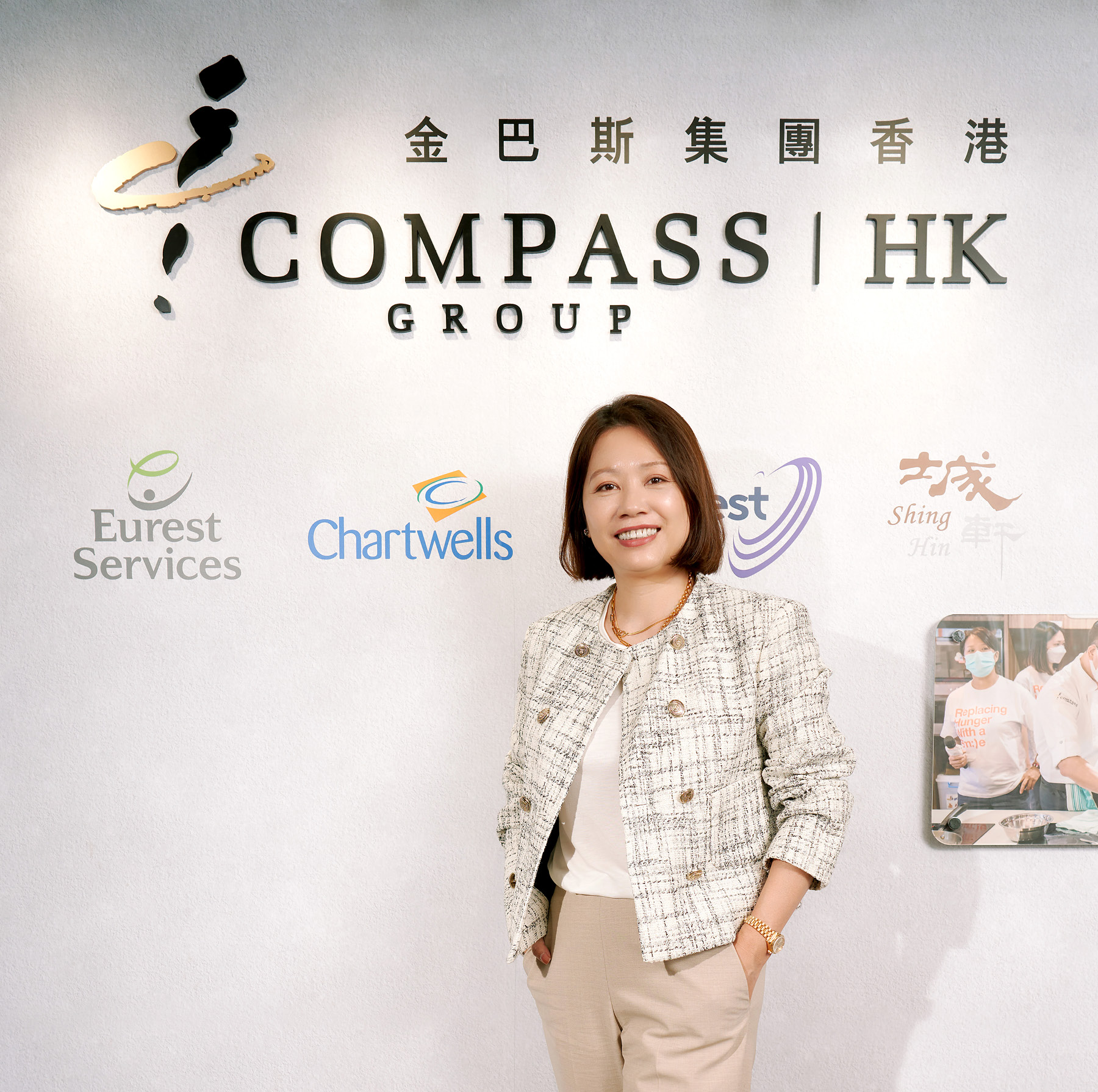 "We will have zero non-recyclable plastics by 2025 and switch half our seafood to sustainable seafood by 2025."
"We will have zero non-recyclable plastics by 2025 and switch half our seafood to sustainable seafood by 2025," she adds. "So these goals are all very clear and meaningful, and very well communicated to our internal staff and also our clients."
Such clarity encourages people to work together, she adds. "It makes people say: 'I will make this partnership work because we hold the same beliefs to make a difference to our community'."
All of this aligns with Compass Group's global commitment to end food waste, fight single-use plastics and reduce its carbon footprint. Sustainability is a key value of the company, which bases its values on three pillars: performance, people and planet.
Structural Opportunities
With a set of firm sustainability goals in place, Diane has made sure the Hong Kong unit of Compass is playing its role in supporting the third pillar. For performance, she is looking to a set of promising market conditions to help the company emerge from the extremely challenging environment created by the COVID-19 pandemic.
"Performance means: how do we drive the growth in terms of contract wins and the like?" Diane asks. "For growth, in Hong Kong there's a really large potential market. What we call the addressable outsource food service market is worth about HKD$4 billion [US$509.5 million]."
---

"With the understanding of Compass Group's project development in Hong Kong, Hiang Kie is glad to offer comprehensive beverage solutions including menu consultation and supplying coffee, tea and specialty drinks. We also provide coffee machine services to facilitate its operations." – Herman Tam, General Manager, Hiang Kie Coffee Group
---
Advertisement
But there is much more hidden potential for expansion. Many businesses take care of their food catering needs in-house, and Diane sees huge growth opportunities in convincing them to outsource to Compass. "They're using their own teams to operate their food business," she says, "and that means massive expansion opportunities, especially in some of the areas where we compete, like blue collar industries and education. So there are significant structural opportunities in place."
On top of that, she sees growth potential in expanding further into digitally enabled markets. "We need to look at how digital can support us," she says. "There are many examples of how we are investing heavily in the digital arena to drive our capabilities and our productivity."
Among the digital innovations the company is pursuing is software to reduce food waste. "We are installing a world-leading digital software system to measure, track and manage our food waste production," Diane says. "We have launched this system in units representing 50 per cent of our total food volumes and are expanding this figure to 80 per cent by 2023."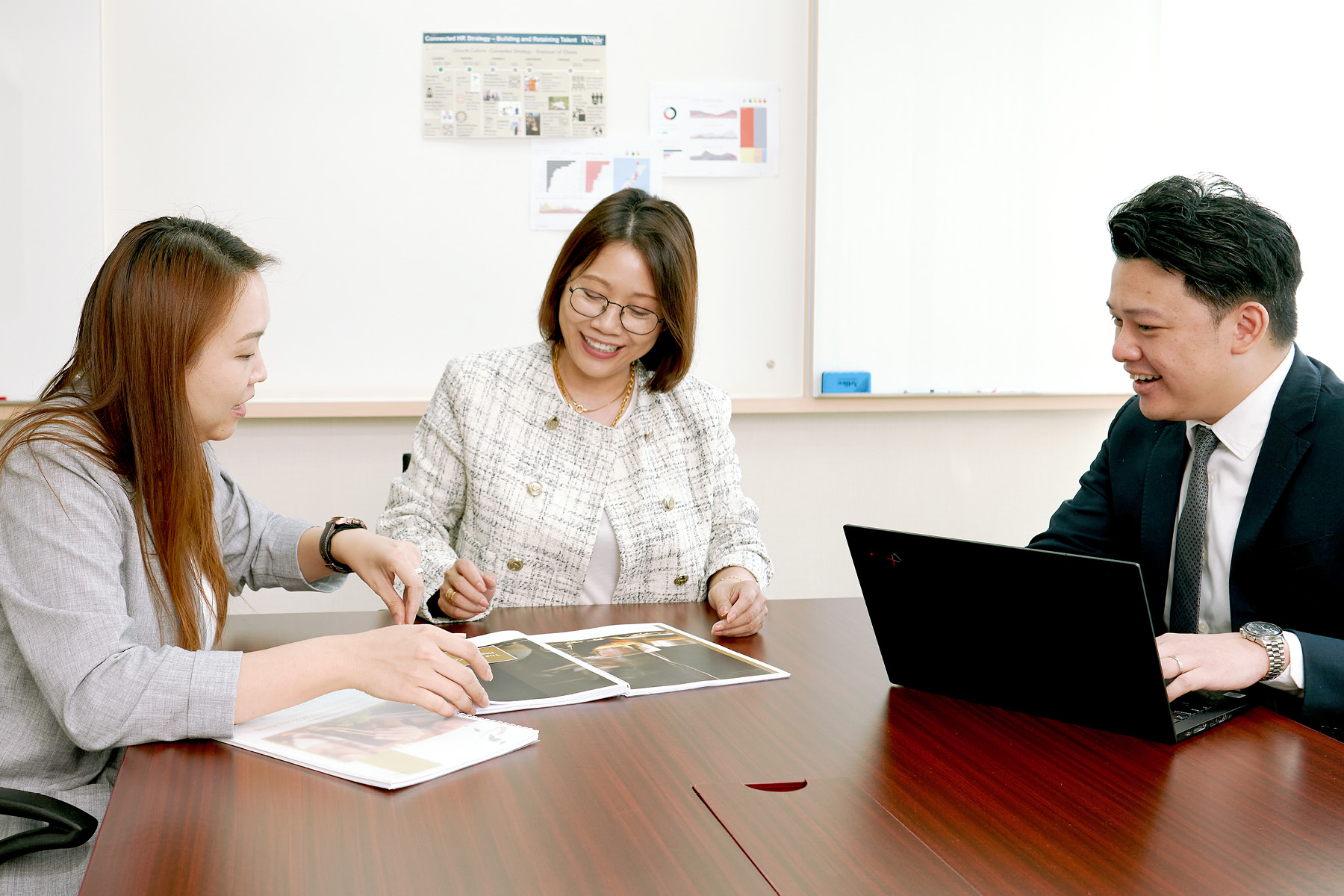 "I personally believe that if we take care of our people, they will definitely take care of our business."
The company is also rolling out a solution called Digital Cafe, which will enable diners to order and pay for food via an app and pick it up at various locations at a time that suits them. Diane says Compass traditionally acts with a business-to-business-to-consumer model, wherein it serves another business but also end consumers via that business.
With Digital Cafe, it is moving into territory that more closely resembles a business-to-consumer model, she says. "We are specifically targeting our end consumers. Those who actually consume the food," she says. "This is now just starting to roll out with some of our key clients, and we expect that will be delivered to more of our clients in the coming three months."
Talent Challenge
For the second pillar, people, Diane faces numerous challenges in attracting and retaining the best talent. "Every sector you come across has these challenges, but especially in Hong Kong," she says. "There are high levels of emigration, so some talent has left."
Despite that, she remains optimistic about her ability to continue building a top-tier team. "I personally believe that if we take care of our people, they will definitely take care of our business," she says.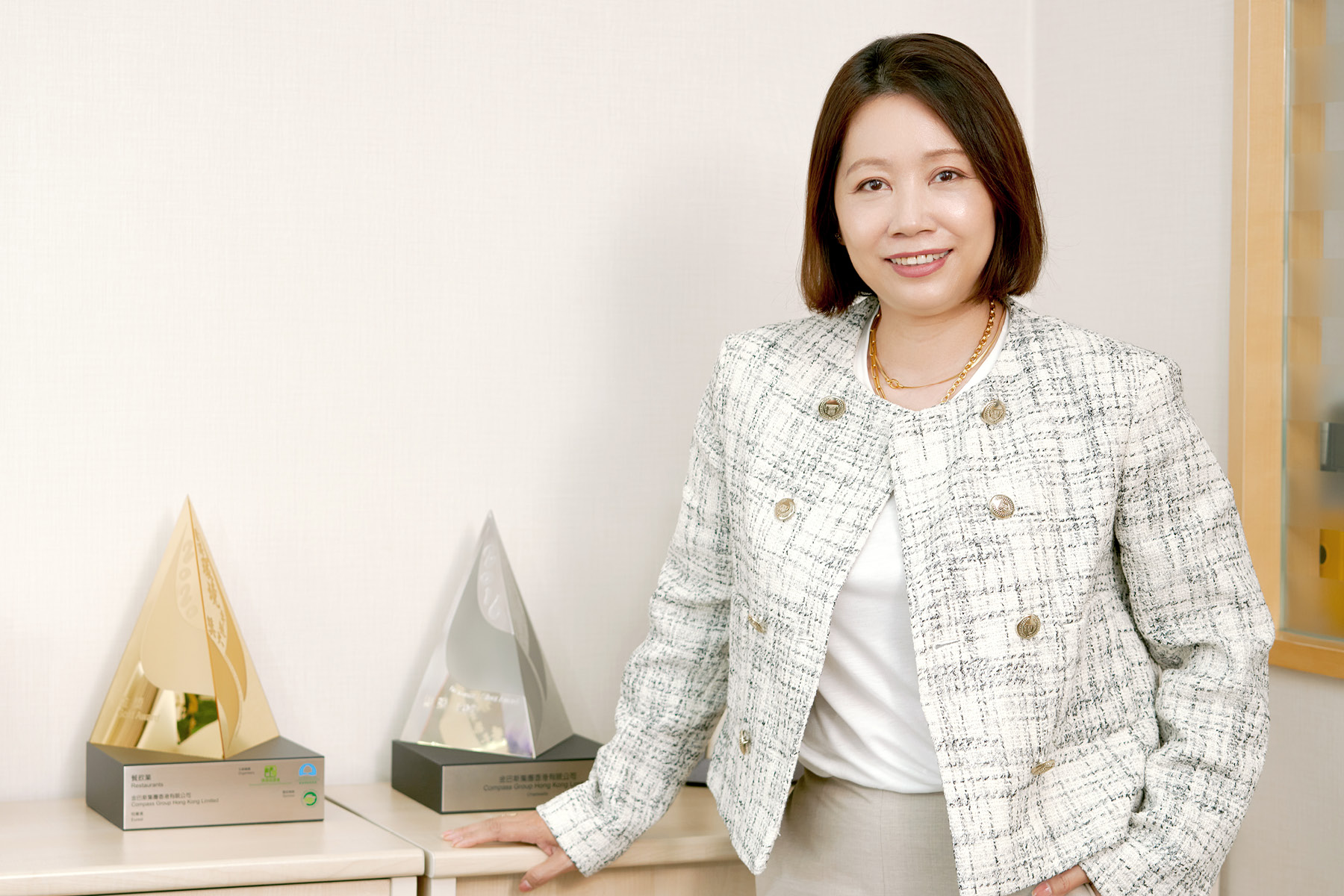 "There are many examples of how we are investing heavily in the digital arena to drive our capabilities and our productivity."
To ensure it takes care of its people, the company has launched the Compass Academy, a 12-month training course available online and offline. "These programs ensure that all our unit colleagues can learn everything from the core fundamentals to the more advanced managerial skills."
By focusing on her team and ensuring there are shared, concrete goals in place, Diane has created the conditions for everyone to thrive. "I've made sure there are very clear fundamentals," she says, "and I have my whole team behind me."
"As a meat and services supplier to Compass Group Hong Kong for almost 25 years, this business and professional relationship has been more rewarding and trustworthy than any honeymoon experience could be." – Keith Lam, Director, Hop Lee Frozen Meat