Established in Kowloon, Hong Kong in 1975, Hop Lee Frozen Meat Co started from a frozen meat retail shop in one of the oldest wet markets in Hong Kong – Shun Ning Road Wet Market.
Standing firm for three generations, it grew to a well-reputable leading distributor and wholesaler of frozen meat and food. Today it specialises in meat products such as beef, lamb, pork, poultry, seafood and vegetables, as well as other processed products such as sausages, meatballs, marinated food and cheese.
Hop Lee Frozen Meat Co expanded its business operation to deliver services such as procurement, consultation, high volume processing, repackaging, supply and distribution of goods to clients anywhere and anytime in Hong Kong. Moreover, it can provide third-party logistics through train services tailor-made to clients' needs. As a licensed importer in Hong Kong, it has imported thousands of tonnes of quality frozen meat directly from places of origin around the globe.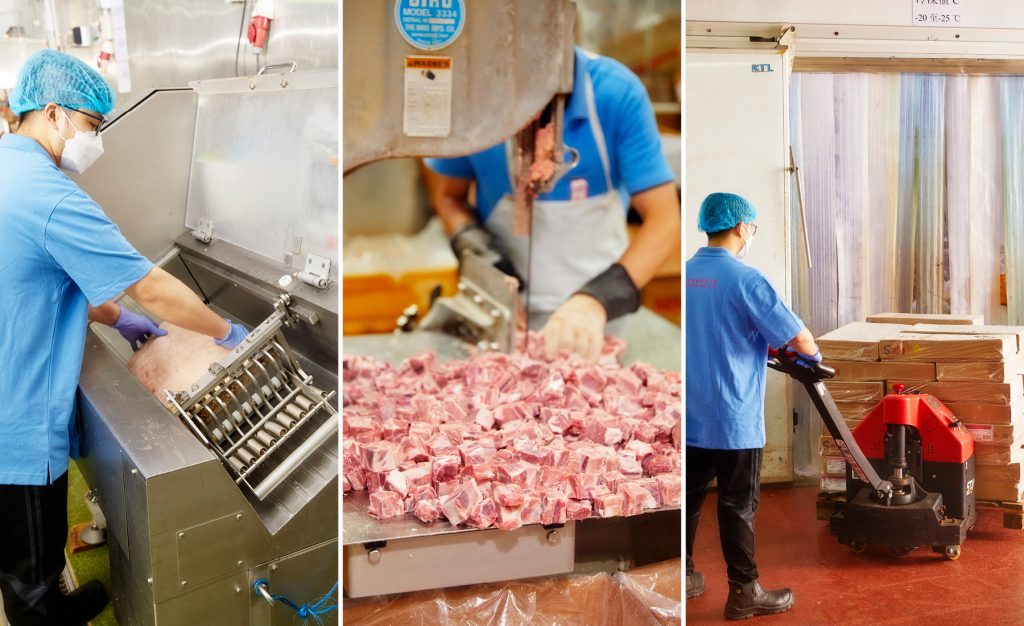 With the wealth of more than 45 years experience and a solid business structure, Hop Lee Frozen Meat Co has gained the trust and support of its clients. Some partnerships have now been in place for over 30 years, such as with Compass Group.
The company has a large transportation fleet of vehicles, all a Euro4 or above, that are built to maintain goods' temperature at of –18 degrees celsius or below to ensure the quality of goods is never compromised during transportation.
Hop Lee Frozen Meat Co has a fit for purpose designed cold chain factory that has a floor area of over 10,000 square feet, equipped with four walk-in freezer rooms and a chiller room with 30 tonnes of storage capacity daily. This factory is fully certified by ISO 22000 Food Safety Management Certification that sets out all food safety requirements through the whole process of our services. To provide all-round processing scopes to our clients, the processing house is equipped to produce meat in specified shapes, sizes such as slice, diced, stripes, cubes, portioned and minced using European automated machineries.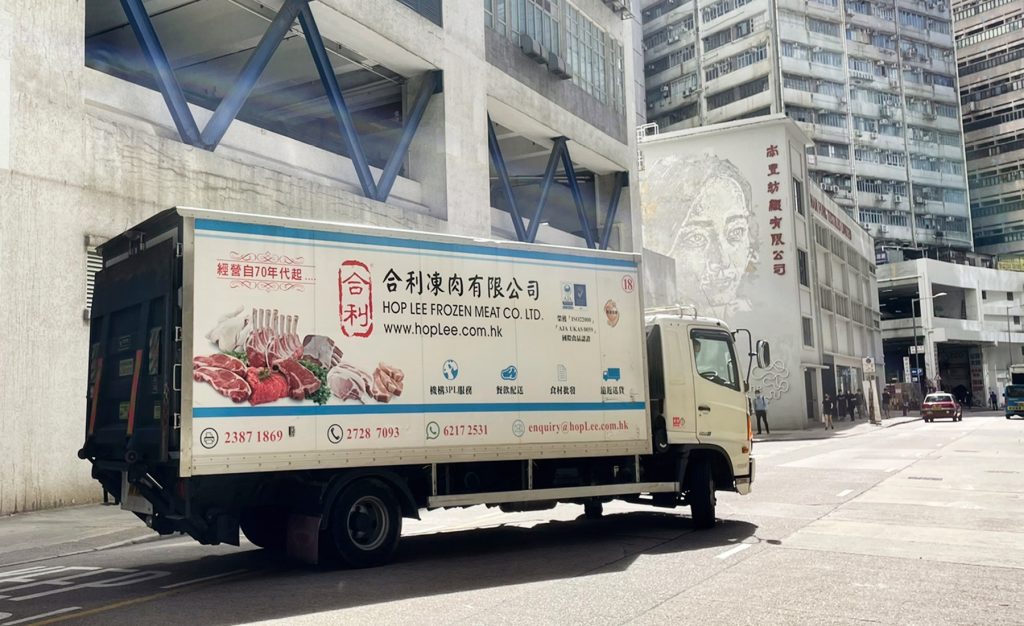 The clients of Hop Lee Frozen Meat Co are spread across the whole spectrum in the food and beverages market in Hong Kong,  including any types of food stalls, food courts, restaurants of any cuisines or any origins, catering services companies, food processing factories, private clubhouses, schools, tertiary institutions, airlines, healthcare centres and hospitals. It also supplied to supermarket chains, retail stores and government contracted canteens all around Hong Kong and outlying islands.
Hop Lee Frozen Meat Co looks forward to continuing the path of being the most reliable frozen food distributor and wholesaler of all time and all ages, achieving a mutually beneficial business results for all stakeholders of the food chain in Hong Kong, China.