Alejandro Gil's journey with Clínica Las Condes, a private healthcare facility based in the Chilean capital Santiago, began in 2010, when he joined as the company's director.
Although he left a year later, his wife remained a shareholder and together they continued to follow the trajectory of the company closely, while Alejandro deepened his knowledge of its inner workings and his connections with the medical professionals there.
Over the years, he says, he grew increasingly puzzled as the company's financial performance failed to improve. As far as he could see, the fundamentals were excellent, and there was no reason why the clinic shouldn't be able to flourish.
"I couldn't understand how the clinic's number of patients was increasing and how it was growing in terms of income, yet it wasn't getting good results," he recalls. "It had also seen growth in its infrastructure, which perhaps may have been a little too excessive at that time, leading to larger debts. Even more, I could not understand how a clinic that was improving its income could reduce its units and end up making losses."
From Alejandro's perspective, the company was sick and desperately needed to be nursed back to health. "Seeing that this disorder existed, and given that in Chile practically every company without a controller is not likely to survive for long, we had to go in and save it," he says. "For us, this was a company that had an end, and that end was not very distant, and our investment was really deteriorating."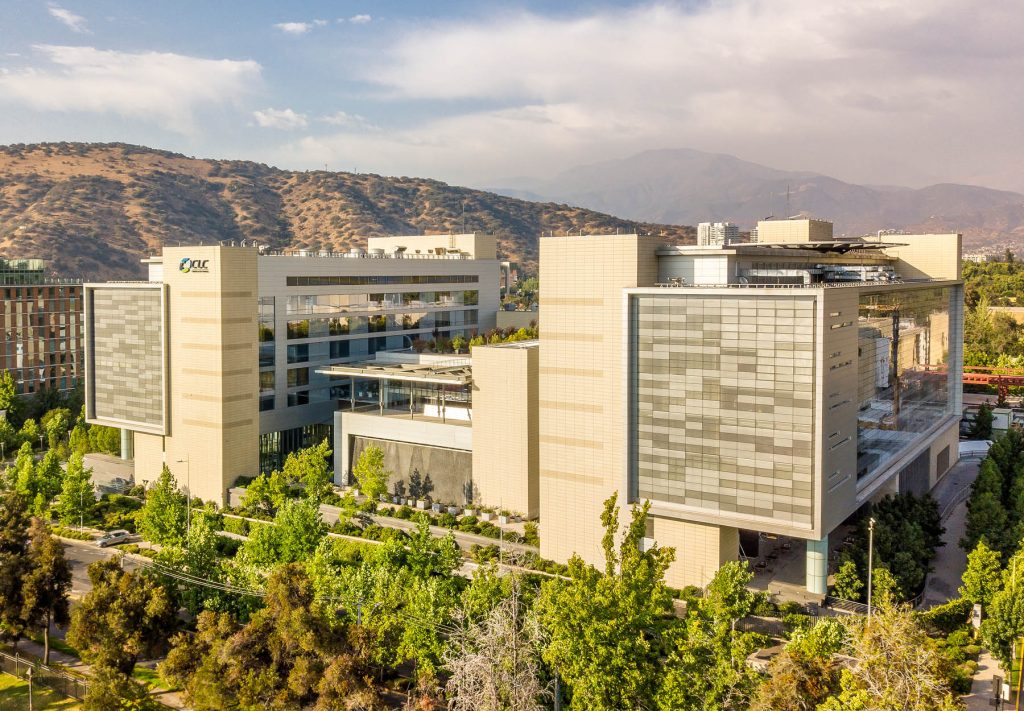 "I couldn't understand how the clinic's number of patients was increasing and how it was growing in terms of income, yet it wasn't getting good results."
So, together with his wife Cecilia Karlezi, Auguri Group took control of the clinic and in late 2019, Alejandro became its President.
"In August 2020, we started putting things in order – making changes in the team and bringing in talent with knowledge of modern technologies to the administration. Improvement happened quickly. In the past nine months, we have achieved the best results ever, in comparison to any other full year. We never expected that things would change so fast," he admits.
"This basically confirmed that the company, as we had already noticed, had a very disorderly administration and that there was practically no control over anything. The results are now visible and have been explained to the authorities that regulate the results of companies that are listed on the Chilean stock exchange."   
Alejandro learned the discipline required to execute such a turnaround while training as a merchant sailor. His professional career began at the Chilean Naval School, where he says he was taught the most important principles and virtues that he now lives by, including honesty, loyalty to his country and loyalty to oneself. 
"I learned that one must always be upright in life and must always respond with integrity, knowledge and wisdom to all the complexities that may occur in your life – to know how to face storms and conflicts in a balanced and knowledgeable manner," he shares. 
Growth through education 
Despite the recent progress the clinic has made, the COVID-19 pandemic caused some serious setbacks to the company's growth plans, Alejandro concedes. 
"Unfortunately, during the first months of 2020, we faced heavy losses given the lack of knowledge that existed about how to handle the pandemic, which motivated the management of the company at that time – our initial management – to make some poor decisions," he explains.
A key element to the growth of Clínica Las Condes is training. It is, after all, the medical professionals and support staff who underpin everything the clinic does, enabling it to offer high-quality health care and deliver consistently positive patient outcomes. "We are always interested in training; we're very insistent about it for our collaborators and professionals, both medical and administrative," Alejandro says. 
That's why he has a bold vision to establish a medical university at the clinic, which will supply the company with a stream of highly trained professionals, while giving senior staff the opportunity to impart their experience to trainees. 
"We believe we have the best professionals, not only medical professionals, but also efficient and highly trained administrative staff and collaborators, and that is one of the things we must maintain and concentrate on."
"The Clínica Las Condes University is where we can obtain professionals in the future. Everything is focused on the excellence of the professionals and is absolutely directed at the recruitment of talent," he reveals. "It will bring in the best of new talent and take advantage of the wisdom of those who are leaving us.
"That is why we have the dream of creating a university, so that the senior doctors have an additional activity in the clinic and do not have to leave us. Today, we are extending the life of all our senior doctors in the clinic because making the most of them is something we cannot leave aside." 
The institution will be a small, boutique-style university with a select few students, and will be exclusively dedicated to careers such as medicine, nursing, medical technology and kinesiology. It will also create courses for nursing technicians.
"Students here will be taught from the beginning about the principles that we must have: honesty, loyalty and all the other virtues that must be instilled in the people who will work in our clinic. I think this will be a great asset for us if we execute it well," Alejandro says. 
---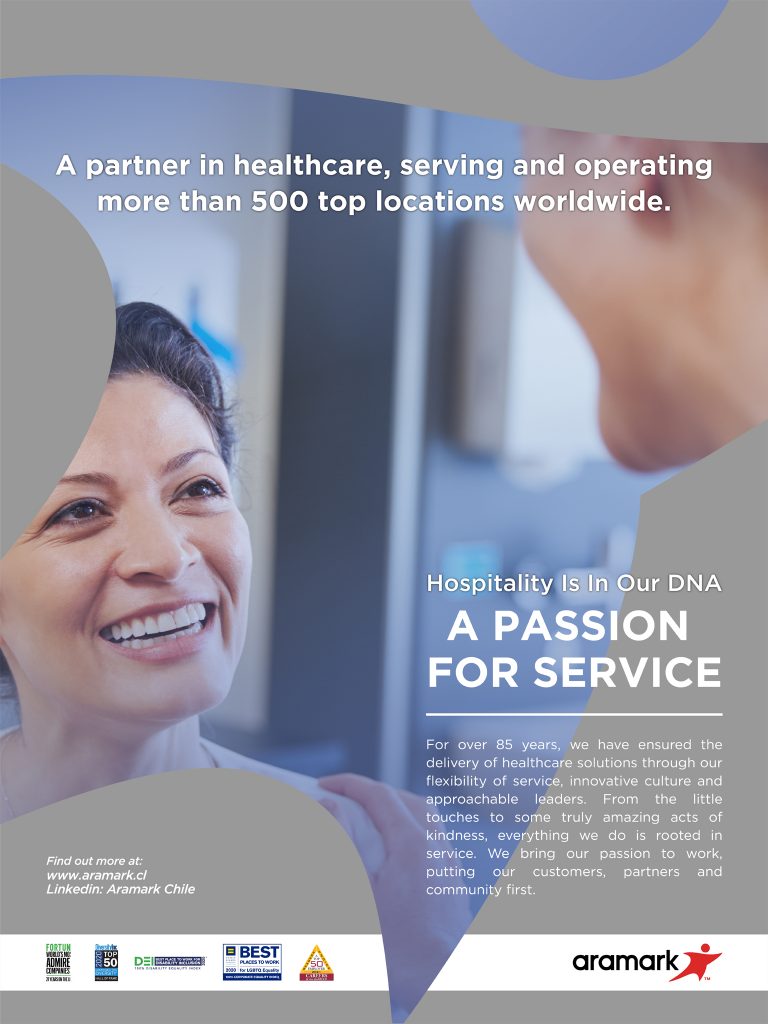 ---
Advertisement
Another way in which Alejandro intends to foster further growth at Clínica Las Condes is by strengthening the company's clinical centers. The company is in the midst of a huge overhaul of its equipment, replacing its current gear with high-end upgrades based on the latest generation of technology.
That includes two new positron-emission tomography scanners, which can be used in cancer treatment and which are more sensitive than traditional CT scanners. The newer technology is unique to Latin America, Alejandro explains. The clinic is also upgrading the linear accelerators in its cancer center. 
"We are undergoing a complete strengthening of our equipment," he says. "We want to make the Cancer Center really world-class." 
Clínica Las Condes also places a strong emphasis on the importance of research and development and has innovation laboratories where it seeks to develop pioneering technologies.
To reach as many patients as possible with its highly trained staff and top-tier infrastructure, the clinic plans to penetrate further into other areas of Santiago, which has a population of around seven million people. 
"It's important to reach the various population centers of the capital, which have expanded and are quite large," Alejandro points out. "There are several areas that are far from the main city center that need to be reached.
"Today, there are two peripheral health centers in operation, including one in Chicureo, where we are working on an expansion, and we are projecting a hospital center already for an area in the south-west, which has a large number of inhabitants." 
International recognition  
Since Alejandro took over, Clínica Las Condes has been further strengthening its position as an internationally recognized health facility. It is receiving clinical advisory services from Mayo Clinic under a consulting contract, and this year won its fifth and best-ever accreditation from the Joint Commission International.
"We believe that this will help us a lot in our future plans for Clínica Las Condes," he says. "Of course, Clínica Las Condes has a strong international profile. We have many patients coming from neighboring countries such as Peru, Bolivia, Uruguay, Paraguay, Argentina and Ecuador." 
According to Alejandro, one of the biggest challenges he faces as a leader is maintaining a consistently high level of expertise and skill among the clinic's professionals.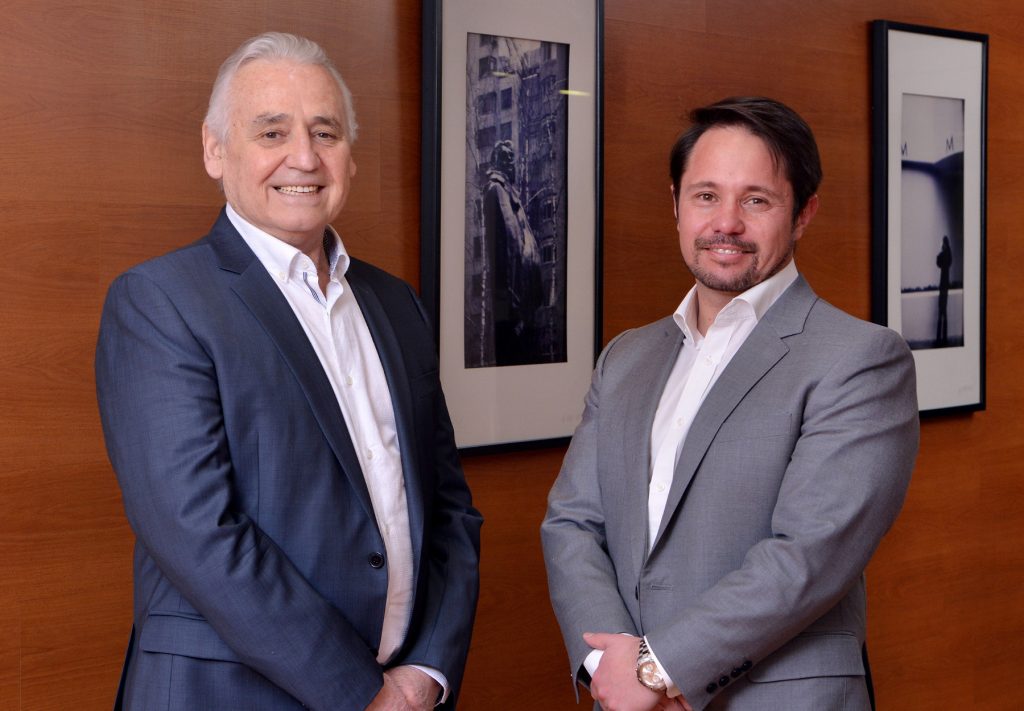 "We are always seeking excellence and transmitting that excellence to the patient."
"It is a difficult thing, but we are always focused on having the best at Clínica Las Condes. We believe we have the best professionals, not only medical professionals, but also efficient and highly trained administrative staff and collaborators, and that is one of the things we must maintain and concentrate on. It is one of the few things we cannot fail in," he stresses. 
"We have a first-class innovation and simulation center, where we have 12 simulation pavilions that we use to train personnel from the clinic as well as external and foreign personnel. The quality of our medical professionals, nurses and the professionals who manage the clinic is what allows us to make these kinds of alliances and offer training up to an international level.
"I have to tell you, our infrastructure has enormous potential and is the largest infrastructure nationwide. In fact, I think we are among the largest in South America."
Investors who believe
Clínica Las Condes is working on improving its relationship with Chile's isapres – entities that serve the same function as health insurance companies – after the previous leadership ended its ties with some of these organizations.  
"We have recovered isapres that the old administration took out of the clinic for reasons that we cannot understand; given that today, medicine in Chile – the medicine of excellence – is achieved precisely through these institutions," Alejandro says.
Another sector that the clinic wants to reach out to is people with lower incomes. "The plan is to permanently offer lung and kidney transplants free of charge to people in the lower-income sections of the economy; those who don't have the resources to pay for them. In other words, the clinic is already on a mission of solidarity," he adds.  
Alejandro believes one of the key things that differentiates Clínica Las Condes from its competition is its new management. "Clínica Las Condes today is the only clinic in Chile that really trades regularly on the stock exchange, where we are always reviewed by the institutions that regulate the national markets," he explains.
"Our relationships with our suppliers are getting better every day, and we have really sustained unconditional support from them, which is allowing us to renovate more quickly than we had thought."
"That alone makes us absolutely different, given that there are investors who believe in management. Initially, our administration was conformed by the previous managers, but since August 2020, we have been acquiring younger and more experienced talent. Now we are proud to say that we have a really exceptional administrative team." 
Another way that the clinic rises above the competition is with its attitude towards the constant pursuit of growth, which for Alejandro does not mean just revenues and profits but, first and foremost, improvements in quality. 
---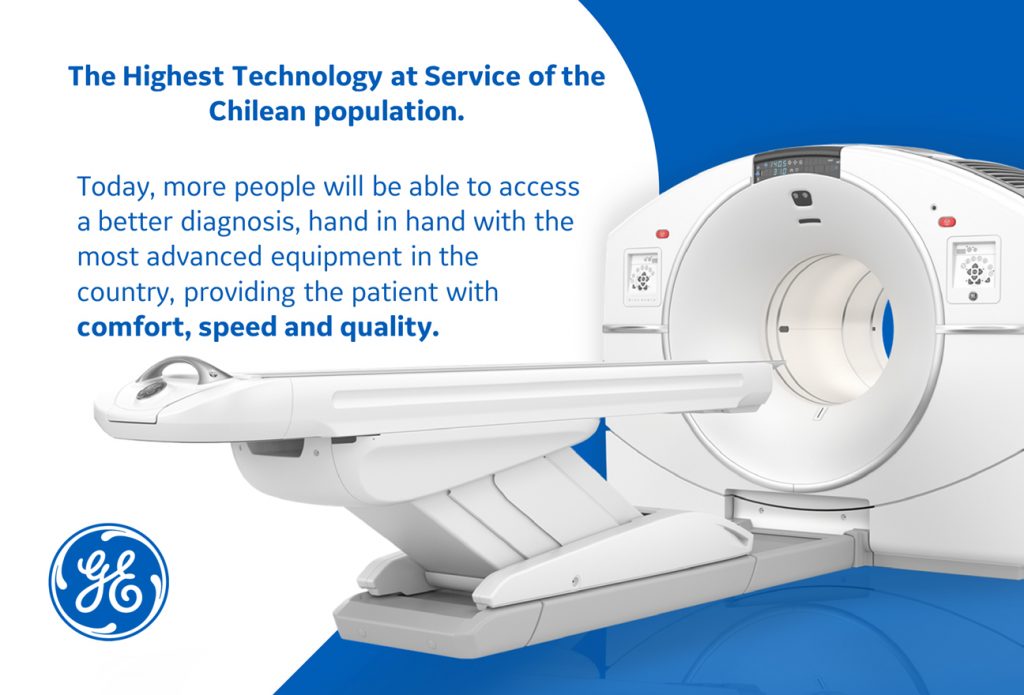 ---
Advertisement
"Not only are we delivering growth in infrastructure, in the renovation of all the existing infrastructure, but also in training. We are always seeking excellence and transmitting that excellence to the patient," he says. 
Yet another differentiator is the fact that the company is committed to tackling extremely complex medical problems. This is why it has opened cancer and cardiology centers, and has invested in research to enhance its solutions for other highly complex pathologies. "Clínica Las Condes is an icon in these matters," Alejandro says. 
Unconditional support
The company maintains strong relations with a number of major international suppliers that have been key to its recent success. After originally planning to overhaul and renew all of the clinic's equipment in five years, the company now expects to expedite this process, finishing in roughly three years – something Alejandro attributes to excellent working relationships with General Electric, Elekta and Siemens. 
The pharmaceutical company Novartis, meanwhile, is also a highly important partner, providing the clinic with millions of vaccines for inoculating children against common illnesses. 
"Our relationships with our suppliers are getting better every day, and we have really sustained unconditional support from them, which is allowing us to renovate more quickly than we had thought," Alejandro reveals.  
The new leadership team, supported by young professionals from various industries in and outside of medicine, has worked to strengthen these relationships even further and has, in many cases, even managed to renew contracts with better conditions and prices than before.
"It has been a great achievement of the new administration to improve things and make bids and give quotations in new, innovative ways," Alejandro says proudly. "Our suppliers have been very aware of this situation, and for that reason, they have recognized the effort and have wanted to continue working with Clínica Las Condes.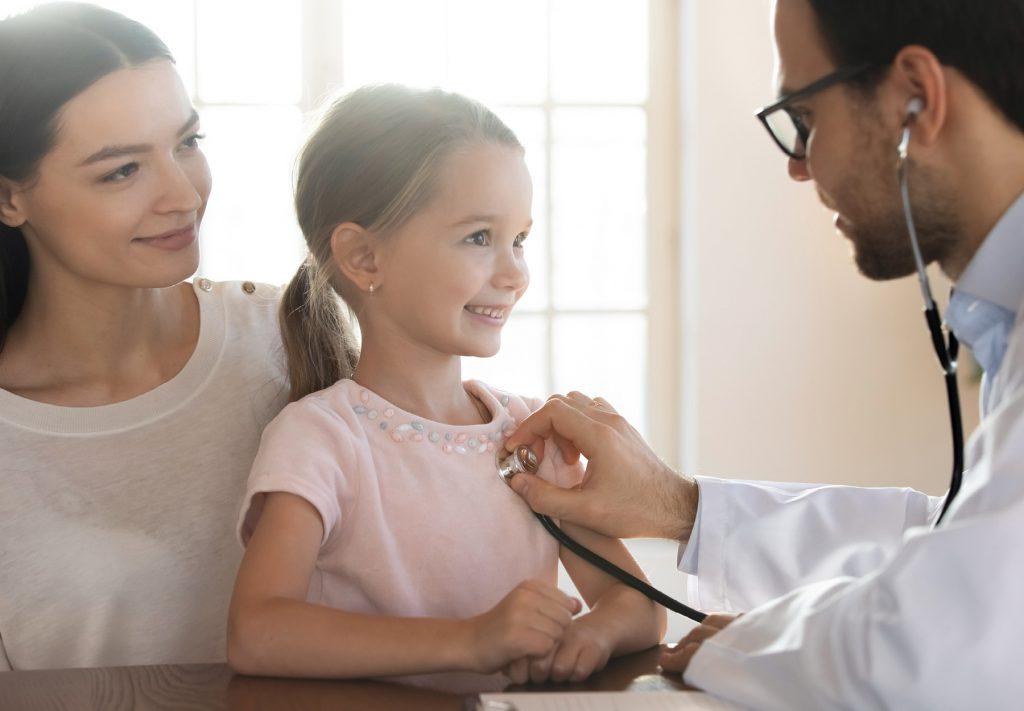 "We're growing and growing. We know that there are always going to be new challenges, and we want to meet them all."
"Suppliers are a part of our team and contribute to the success of the company. We also strive to give confidence to our suppliers, and I think we have achieved that by complying with payments in a timely manner, complying with all those requirements that are necessary with those who are helping you. Nowadays, it can be difficult in many markets with some companies not meeting certain standards, such as with delays in paying their suppliers." 
In an industry as complex as health care, and at a company that prides itself on tackling even more complex challenges within the industry, Alejandro finds he is often calling upon the leadership and life lessons he learned back at naval school. The way to lead and excel in such circumstances is to hew closely to some basic principles, he believes. 
"It comes through humility, permanent presence and total dedication – through dedicating oneself fully, creating things and moving them forward, without skimping on effort, whether physical, monetary or any other kind of cost that one must incur," he says. "For me – and I have learned this throughout my life – being in front and personalizing the company is very important. I recommend this to any entrepreneur. 
"Companies have to be personalized in order to instill a new, improved culture. This culture has to absorb all of its administrative areas and the direct and indirect collaborators in its mission. I believe that the success of any company is based on dedication, sacrifice, strength, honesty, loyalty and transparency. We are uncompromising in our principles. One must always be striving to move things forward." 
Meeting new challenges 
Alejandro's concept of success is one that involves bringing everyone along who contributes to that success – something that involves a strong focus on human relationships and respect for workers' rights. 
"We can't be distant from our professionals; we have to seek and find closeness with all our professionals, doctors and collaborators. We respect all the rights acquired by the unions, by the staff. We take care to provide our staff with comfort without the need for them to ask us," he explains. 
"We believe that success today in the global marketplace is moving towards those who focus on the social. So that is our focus. To achieve this, it is absolutely essential to have the collaboration of our suppliers. They are fundamental, and we have to respect them. And if they need our support, we have to support them just as they support us."
"Suppliers are a part of our team and contribute to the success of the company."
With a strong, mutually beneficial network in place and a firm grounding in discipline and principles, Alejandro is still striving for improvement while operating under the notion that there is never a final goal to be reached – only a constant effort to achieve patient satisfaction as much as possible.
"We're growing and growing," he says. "We know that there are always going to be new challenges, and we want to meet them all."