"As a MedTech company, we are committed to transforming healthcare delivery by bringing the strongest innovation, solutions, and diversity of talent, and collaborating with partners across the healthcare system to keep people moving," said Tulio Oliveira, Johnson & Johnson Medical Devices (JJMD) Vice President for the Southern Cluster in Latin America.
JJMD is part of a powerful network of care, and we are committed to thinking broader, building strong partnerships, and boosting innovation to improve standards of care in Chile and across Latin America. We collaborate with our partners – institutions, payers, physicians, and governments – to enhance patient access, improve outcomes, reduce costs and drive sustainability, and we bring a localized strategy within our footprint in Chile to achieve this objective.
We have more than a century of historic contributions to surgery. With this legacy, and our unparalleled breadth, depth and reach, we are making connections across science and technology to build upon our expertise in surgery, orthopedics, and interventional solutions to address the needs of patients and those across the continuum of care.
We are reimagining the future of healthcare in Chile, in Latin-America, and worldwide, to empower every human to live their best life possible. To transform the way healthcare is delivered and create superior experience in medical attention, we must forge strong partnerships with a common vision.
"We collaborate with our customers to address the pressing health challenges of our country, creating coalitions, partnerships and connecting know-how across and beyond our sector," said Cristián Cordero, Strategic Business Manager. "With Clínica Las Condes, we have been working for the last 30 years as strategic partners to co-create patient-centered, innovative solutions. "
We believe that innovation thrives best in integrated and collaborative environments with broad and diverse talent. From the creation of a local ecosystem in Chile that integrates external startups to our healthcare systems, to the development of a Digital Surgery platform, we provide solutions at the service of local healthcare systems to accelerate the transformation through partnerships.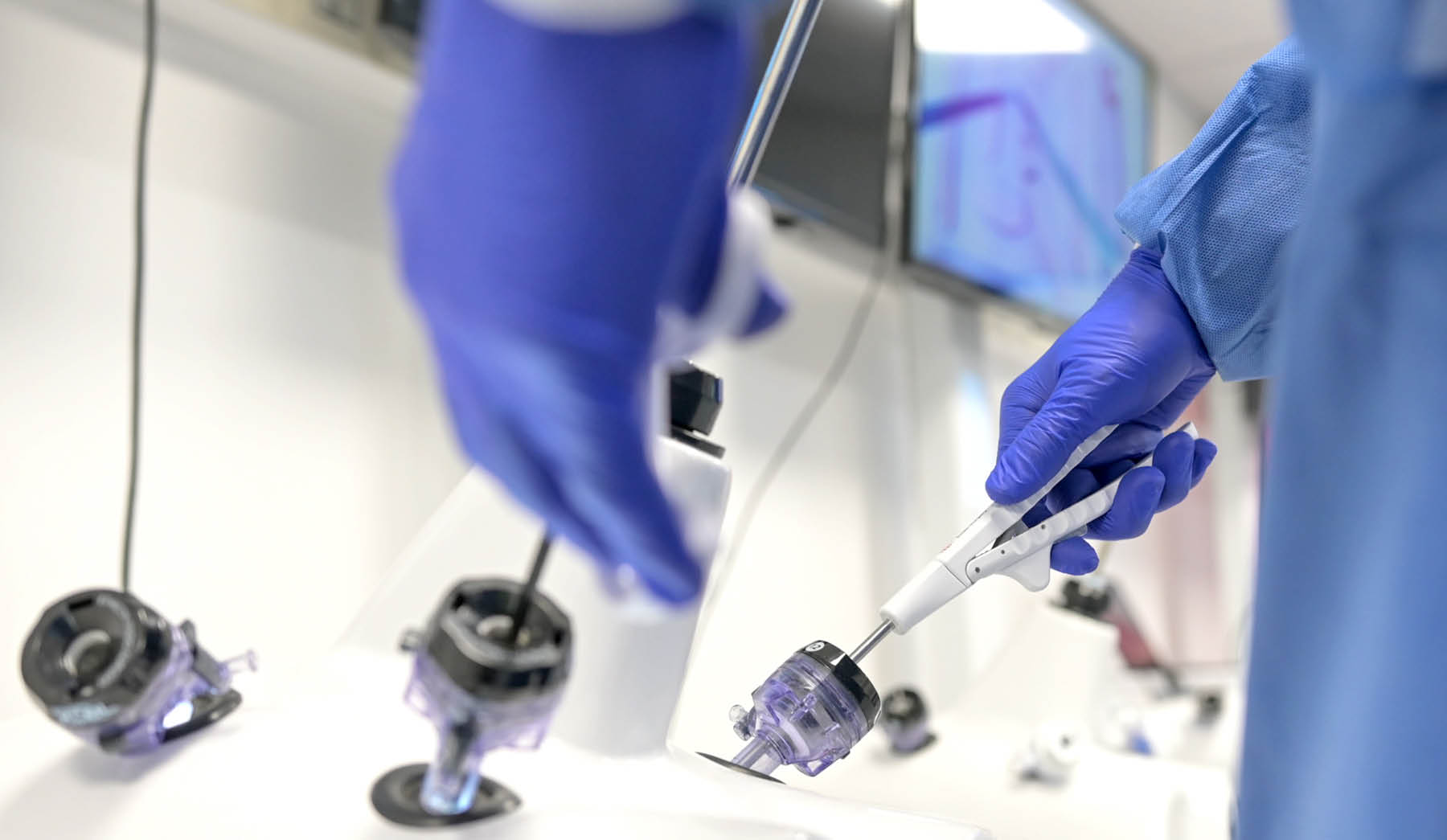 Adding Value to Chile's Healthcare System. Our transformational, patient-centered approach to health care in Chile includes delivering powerful solutions such as:
1. C-SATS, a platform powered by Artificial Intelligence for continuous learning and mentoring for surgeons.
2. CESA (Advanced Simulation and Training Center), the largest training laboratory of its kind in Chile. With a thousand square meters, equipped with the best technology and the greatest capacity to train in the areas of Traumatology and Orthopedics and all endoscopic surgery specialties, CESA open to all institutions, with state-of-the-art equipment for all surgical specialties and facilities enabled for different levels of training.
3. Open Innovation Ecosystem a collaborative network of strong partnerships to enable greater access to technology and deliver more effective healthcare solutions. The Ecosystem will leverage local entrepreneurial talent, agility, and expertise to meet local healthcare needs.
In JJMD we "save lives and ignite all that's possible in every-body"