Although it can be a daunting prospect for some, bold decisions are required to achieve company goals and strive for an even more profitable tomorrow. Yoshihito Izawa, Taiheiyo Cement Philippines (TCPI) President and CEO, is hoping that the company's ambitious goals will help secure its future.
In 2021, TCPI began the process of reconstructing its cement manufacturing facilities in San Fernando, in the Philippine municipality of Cebu, with the ambition of creating a new generation of growth and prosperity for the company. Such is the scale of the task, the work is still underway after more than two years.
"Overhauling the entire plant has been one of our biggest challenges," Izawa says.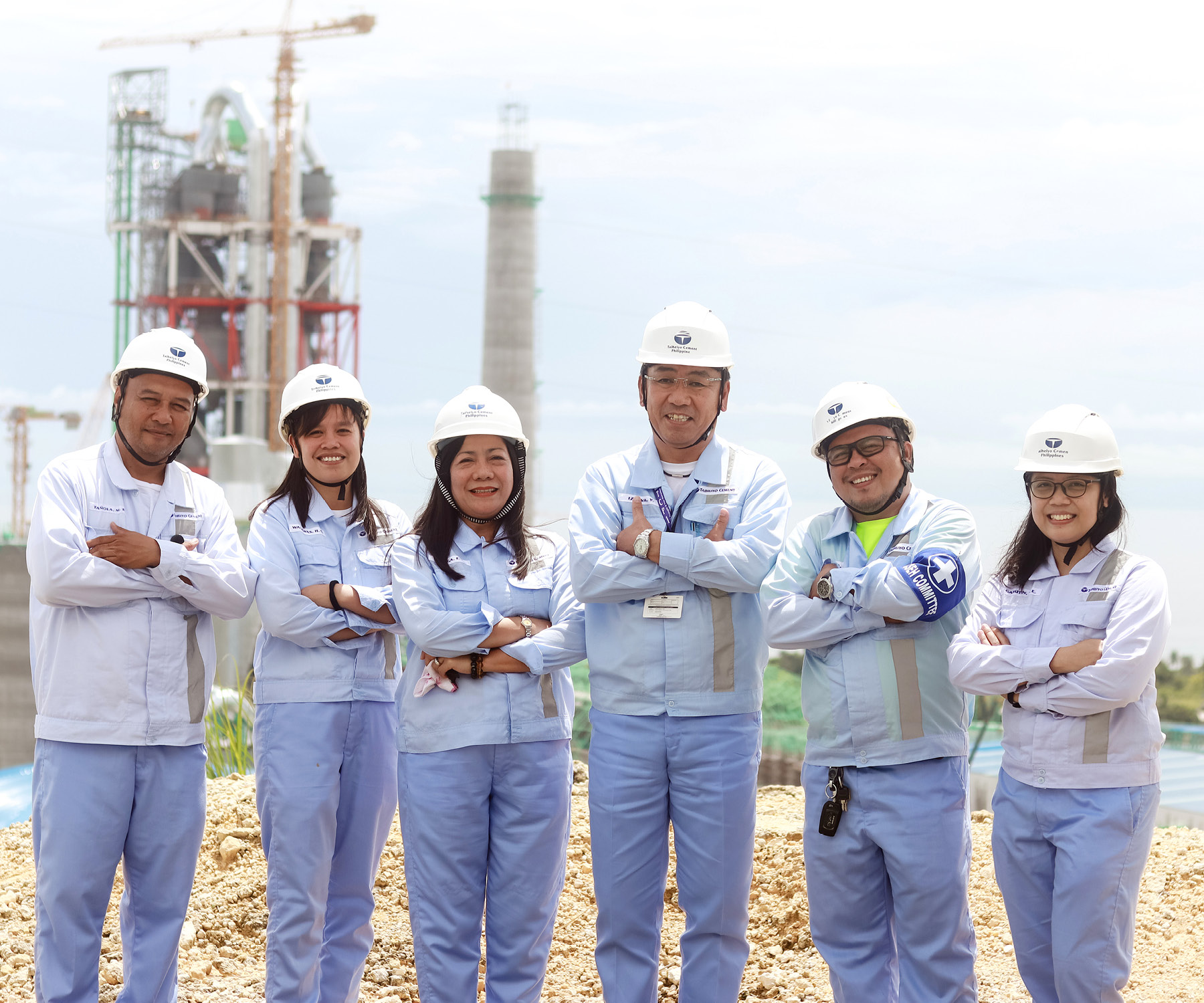 "This renewal project has given our engineers great experience and knowledge."
"While the construction is ongoing, we are only able to produce cement through the grinding process, there is no clinker [a semi-finished product made through a burning process in a rotary kiln] production until the completion of the project in 2024."
In collaboration with
San Fernando Integrated Services
A logistics company putting people first.
A logistics company putting people first.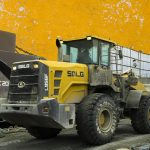 Read More Below
Yet Izawa is determined to provide the solid leadership TCPI requires to make this project a success.
"Many of my colleagues have not had experience in this situation, so I believe part of my assignment is to ensure the project is safely implemented in a timely manner so operations can resume next May," he says.
"This renewal project has given our engineers great experience and knowledge, which will help TCPI to continuously improve its systems."
Strategic Innovation
Taiheiyo Cement Corporation is Japan's largest cement manufacturer and was founded in 1998 through the merger of Chichibu Onoda Cement Corporation and Nihon Cement. The company, which also supplies numerous other industrial materials, has operations in the United States, China, Hong Kong, Taiwan, the Philippines, Vietnam, Singapore and Papua New Guinea with its global headquarters in Tokyo, Japan.
The new plant will secure company growth when completed, with the aim to produce around 3 million metric tons of cement in the Philippines by 2025 and 4 million metric tons by 2030 – double the capability of the previous plant (2 million metric tons).
As well as producing vast quantities of cement, Izawa says that transporting it from the plant has been a problem that has required innovation and smart thinking to solve. The Taiheiyo Group has looked to the sea, with investment in a jetty and marine belt conveyor project at its San Fernando plant.
"Cement itself is very heavy, so it is essential for us to handle and deliver it properly and safely," says Izawa. "We always need to consider how to deliver our cement products to our valued customers efficiently and at the time we have promised."
Izawa explains that its new expansion plan will have the interests of these valued customers at its center by providing speed and safety.
"That's why our new jetty and cement terminal will be so brilliant. This means of transporting our bulk cement products in huge volumes to other areas in the Philippines is not something we currently have, but it will enable a safer and smooth delivery from our plant site to other destinations in this country."
Partnerships have also played a crucial role, with TCPI's tie-ups with companies such as San Fernando Integrated Services & Equipment Corporation and Anilson Packaging Solutions helping to smooth the transition.
Planet Conscious
As well as looking at new ways of distributing their products, TCPI is also using this opportunity to modernize equipment and methods so that it is as environmentally friendly as it can be. For the cement industry, carbon neutrality is one of the biggest challenges. Taiheiyo Cement Corporation continues to explore growth investments and develop new technologies, especially those based on resource recycling.
"It's our goal to make our cement plant as environmentally friendly as possible, and we have taken on the challenge to reuse as much waste as possible," he says.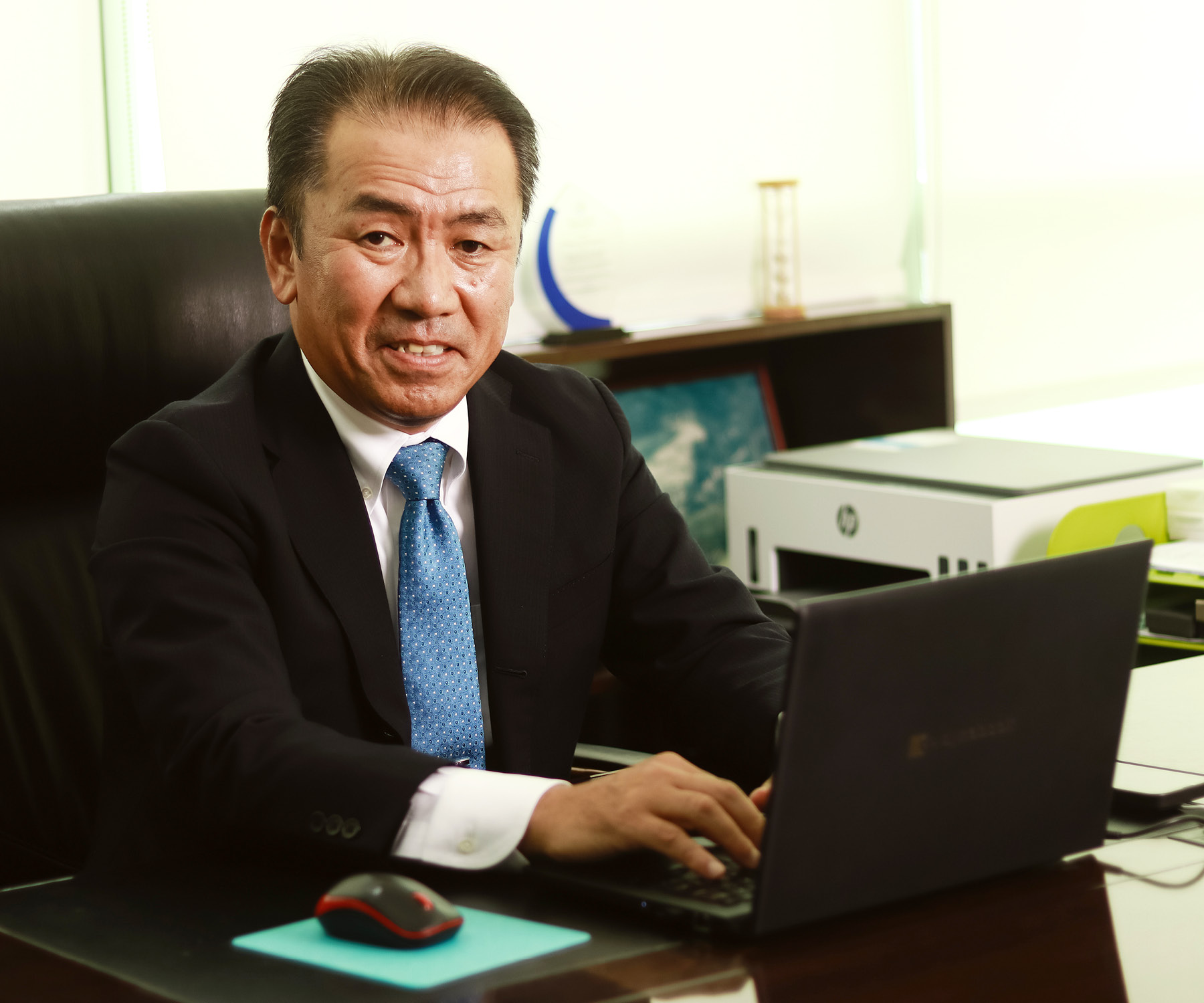 "It's our goal to make our cement plant as environmentally friendly as possible."
At the forefront of business decisions is the process of looking at the impact on the local environment – and beyond – and making sure it is kept to a minimum by constantly seeking innovative new ways to deal with any resulting by-products.
"The new production line has the potential to use various waste materials in the whole manufacturing process, including clinker production, and it can also use stored garbage as a form of alternative fuel," Izawa explains. "This will help with CO2 reduction, as well as not adding to the Philippine garbage problems. Likewise, the new technology which allows us to use some industrial waste will also help us reduce our extraction of natural minerals."
Certainly, considering the environment is part of the company culture and has been for well over a decade. Izawa is particularly proud of the Save Our Seas program, an initiative that since 2008 has seen a number of people at the company collect rubbish from beaches and the sea to help aquatic life and the ocean ecosystem.
People-centric Philosophy
Izawa may now be heading up operations in the Philippines, but he has brought with him his Japanese nature and outlook – something he and Taiheiyo Cement are proud of.
"We have many wonderful employees who respect Japanese culture. They are willing to learn and put into practice the ways of working which we value in Taiheiyo Cement Corporation," he says.
Through training and clear codes of practice, the process has been smooth. And he believes staying true to their Japanese roots is part of their success in the region.
"What sets us apart from our competitors is our superior Japanese quality of cement product. As our slogan says, 'Our strength is your guarantee'," Izawa notes.
---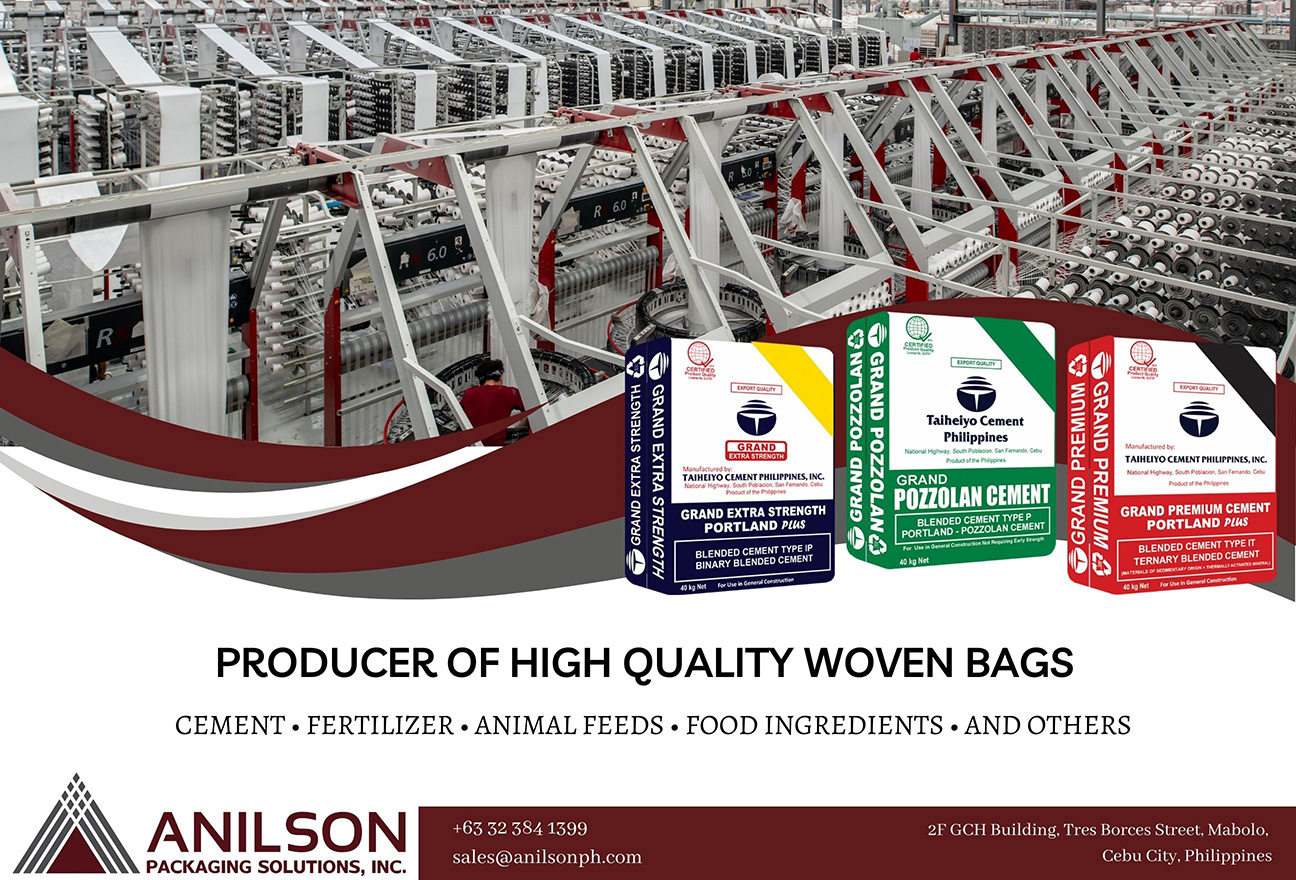 "Taiheiyo has been Anilson's partner from its beginning, and we are profoundly grateful for Taiheiyo's trust and confidence. They are a reliable and supportive partner, and they give us timely feedback for us to continuously improve our quality and our service." – Antonio Chiu, President, Anilson Packaging Solutions.
---
Advertisement
As well as finding support in his new home, Izawa feels it has been easy to fall into life in the Philippines. "I'm very much a beginner in Philippine life but have found the people are very kind and very friendly," he says. "That's why I have a strong desire to realize the success of Taiheiyo Cement in the Philippines."
And as the company itself goes from strength to strength, they are not just thinking of the future in terms of buildings and operational logistics, but also their people. They are investing in young people who will hopefully one day be behind great innovations in the industry.
"Our college scholarship program started in 2009, helping deserving excellent students whose parents couldn't afford to send their children to college," Izawa explains.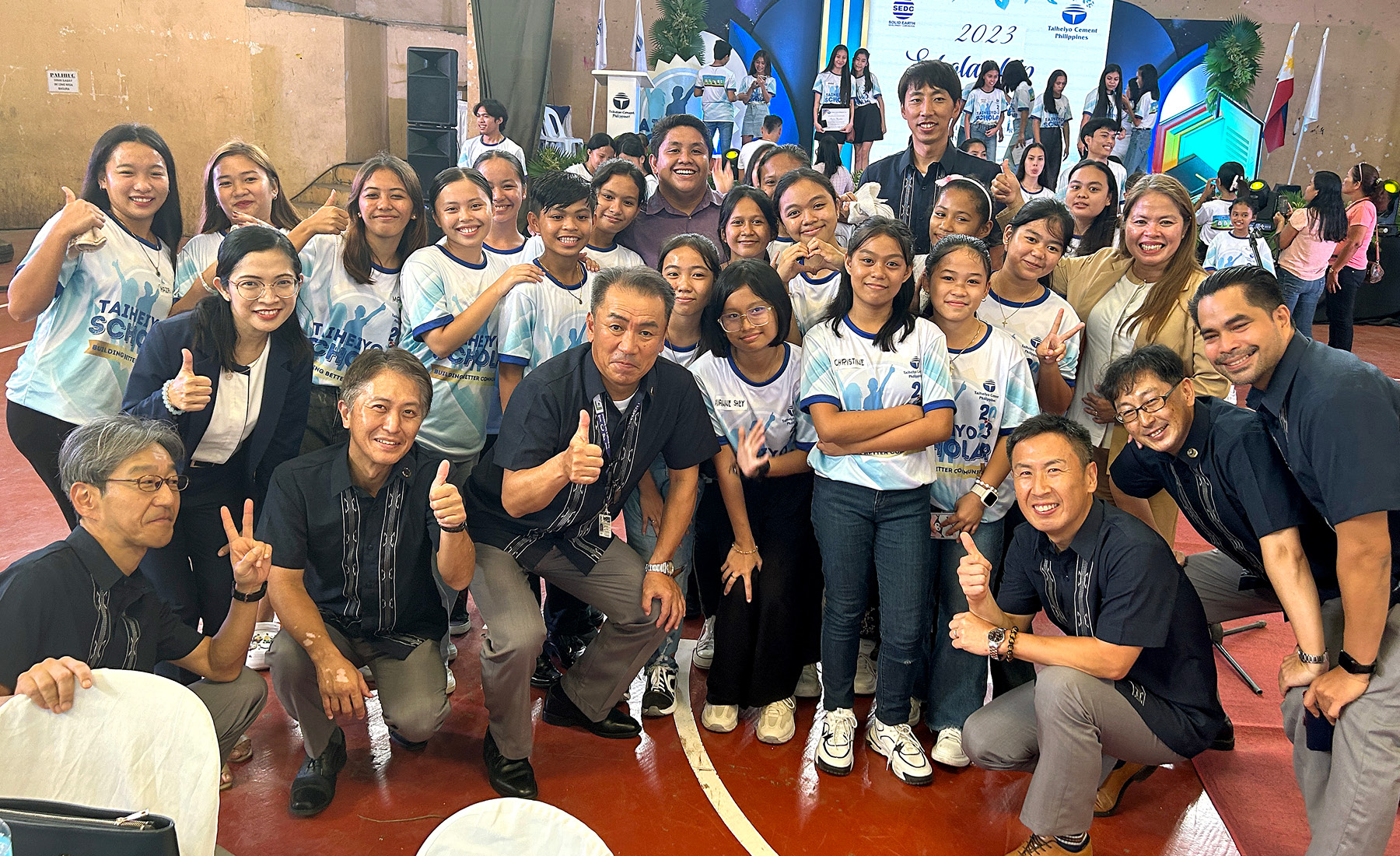 "Our college scholarship program started in 2009, helping deserving excellent students whose parents couldn't afford to send their children to college."
The program provides free tuition fees and a monthly allowance, and has grown from just three students in 2009 to now up to 15 scholars per year. "Our college scholars have graduated into very successful careers," he adds. "Some are employed with us and some are hired by other big companies."
The company also operates a high school scholarship program, which started in 2005 and currently has a total of 78 "excellent and deserving" students.
There is no doubt that fostering a new generation of talent is yet another part of Taiheiyo Cement's legacy of success, both in the Philippines and beyond.
"Taiheyo Cement Philippines has raised our awareness and understanding of what it means to create a safe and secure working environment for our employees. Their high standard regarding industrial and occupational safety is one we take to heart." – Adrian Muntuerto, President, Safiscor (San Fernando Integrated Services & Equipment)