Right now, it seems X really does mark the spot. Cross-brand collaborations are on trend everywhere, from fashion and beauty, to travel, hospitality and tech. This is certainly no passing phase and the ties run deeper than two juxtaposed logos.
X is the spot where two brands bring both their audiences together, and the positive effects on both sales and inspiration moving forward make these collaborations a force to be reckoned with. 
"Brand collaborations are growing in popularity because they're a royalty-free way for brands to reach new but relevant audiences," explains Claudine Harris, CEO of brand matchmaking company Miai.
"It's a credible way for brands to grow their awareness and exposure, which can lead to increased sales too. This makes them something of a no-brainer."
But more than coming together for one product or campaign, they can be great innovators for businesses, as new ways of working or seeing the world influence future decisions.
"By their very nature, brand collaborations are innovative because they require the brands taking part to create something new and compelling for each other's audiences," Harris says. 
Collaborations are a chance for each brand to tap into the chemistry, get to know one another better and then develop creative campaigns where both sides benefit equally from working in partnership together.
The playful yet practical designs of the IKEA and LEGO collaboration, the sellout designer hook-ups H&M makes with high-fashion stars like Versace, Moschino and Jimmy Choo, and the Disney x MAC Cosmetics partnership resonate through the brands.
Finding Your Perfect Fit
Brand values define what businesses stand for and how they do what they do, so they're vitally important when you're looking for like-minded others to align with. "Togetherness means being fair and forthright, and looking out for each other's best interests," Harris notes.
"The best brand partnerships are a fantastic two-way street, where everyone benefits equally. Together, brands can achieve great things and strengthen the sum of their parts."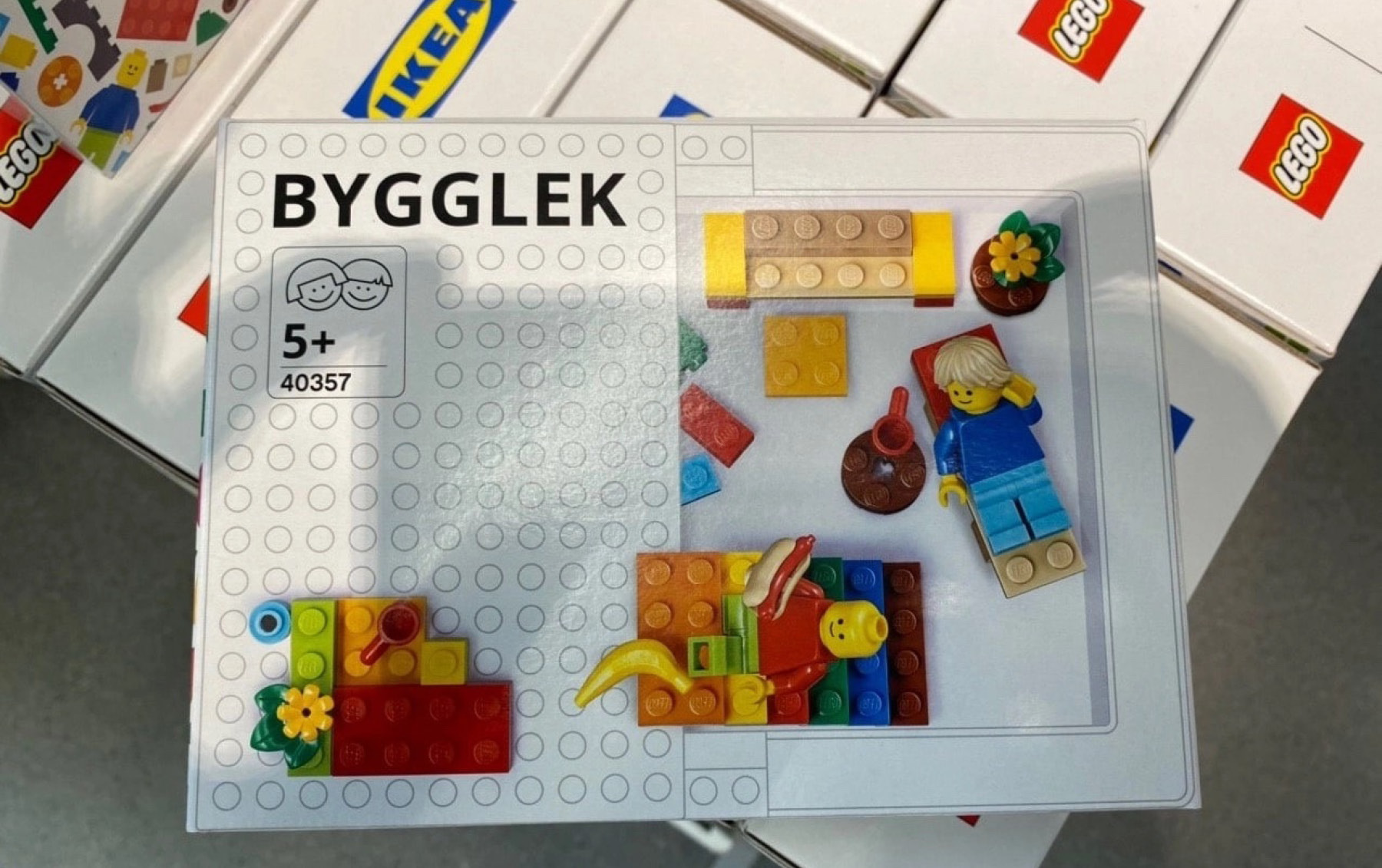 One of the most enduring and iconic brand collaborations is between Aston Martin and the James Bond franchise, which fit together perfectly as they epitomize suave sophistication.
It began back in 1964 with Goldfinger, when Sean Connery drove an Aston Martin DB5, although the partnership can actually trace its roots back to the original novels by Ian Fleming.
And with 2012's Skyfall estimated to have generated US$7.6 million in "brand value", it's no surprise the collaboration has continued. 
Collaboration is also the perfect way to 'buzz' together, as the excitement builds for Bond aficionados in anticipation of the new movie and looking out for the Aston Martin.
Such is the synergy, new models have been inspired by Bond – the Aston Martin DB10 was exclusively developed for Spectre in 2015 and was heavily influenced by the then-unrevealed 2017 Vantage. 
"Brands can achieve great things and strengthen the sum of their parts."
- Claudine Harris
Similarly, GoPro and Red Bull coming together seems natural and has led to the pair launching record-breaking events together. Both are action lifestyle brands and these shared values of adventure and courage make them perfect partners, especially for the sports they work with.
"The Red Bull Signature Series aims to progress action sports, and GoPro shares the same vision," Sean Eggert, former Director of Sports Marketing, Red Bull North America, said in 2013.
"GoPro camera technology is allowing us to complement the programming by delivering new athlete perspectives that have never been seen before."
Audience Expansion and Innovation 
The purpose of most brand collaborations is to engage and excite fans of the brands in question by bringing something of added value to them, whether that's a limited-edition product, something collectible or a unique offer. 
"Often, collaborations bring an uplift in sales, but that isn't the core driver of the activity," Harris points out. "It's about aligning with businesses that can expose you to new but relevant audiences, and creating credibility by association." 
Credibility and 'cool' are commodities that are hard to create but easier to tap into. Kanye West and Adidas teamed up for a second time in 2013, although his first shoe collection back in 2006 was never released.
Previously, the rapper had already worked on collections with Nike, Louis Vuitton and even the formerly Adidas-owned Reebok. In 2009, West partnered with Nike to launch the Nike Air Yeezy. But when West demanded royalties for his designs, Nike said no.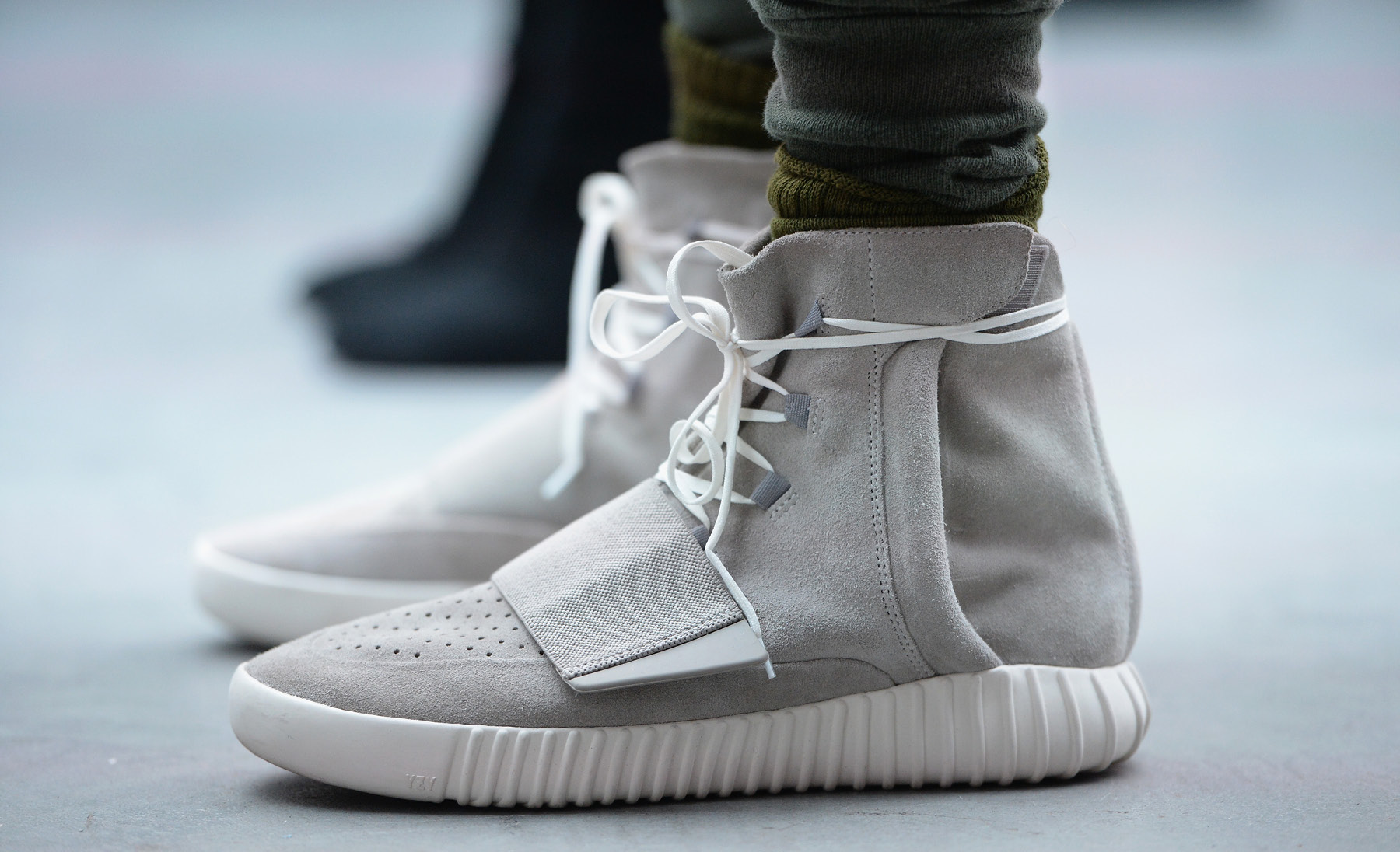 "It was the first shoe to have the same level of impact as an Air Jordan, and I wanted to do more," West said in an interview with Forbes. "And at that time Nike refused to give celebrities royalties on their shoes." But Adidas was happy to work with his demands. 
The actual products took until February 2015 to be released and while his US$600 sweatpants and US$3,000 jackets didn't fly off the shelves, his footwear was a massive hit and instantly sold out.
He also brought a new type of celebrity to the brand, as sitting in the front row at the reveal were the likes of Beyoncé, Rihanna, Kim Kardashian and even Anna Wintour – names not previously associated with the brand. 
The collaboration may have had its ups and downs but without a doubt it has been a success for both. Adidas has kept the line exclusive because part of the appeal of celebrity linked products is that they are scarce.
"We are continuing to manage volumes in a very disciplined manner," CEO Kasper Rørsted said. "Not because brand heat is decreasing, but because we have a disciplined approach to managing volumes and product life cycles." 
But the returns are still impressive. In 2020, even though the COVID-19 pandemic affected fashion retail, sales of Yeezy's Adidas grew 31 per cent to nearly US$1.7 billion in annual revenue and reportedly netted West US$191 million in royalties.
Adidas holds the patents and rights to the footwear while the rapper takes royalties based on sales in connection with the use of the Yeezy name.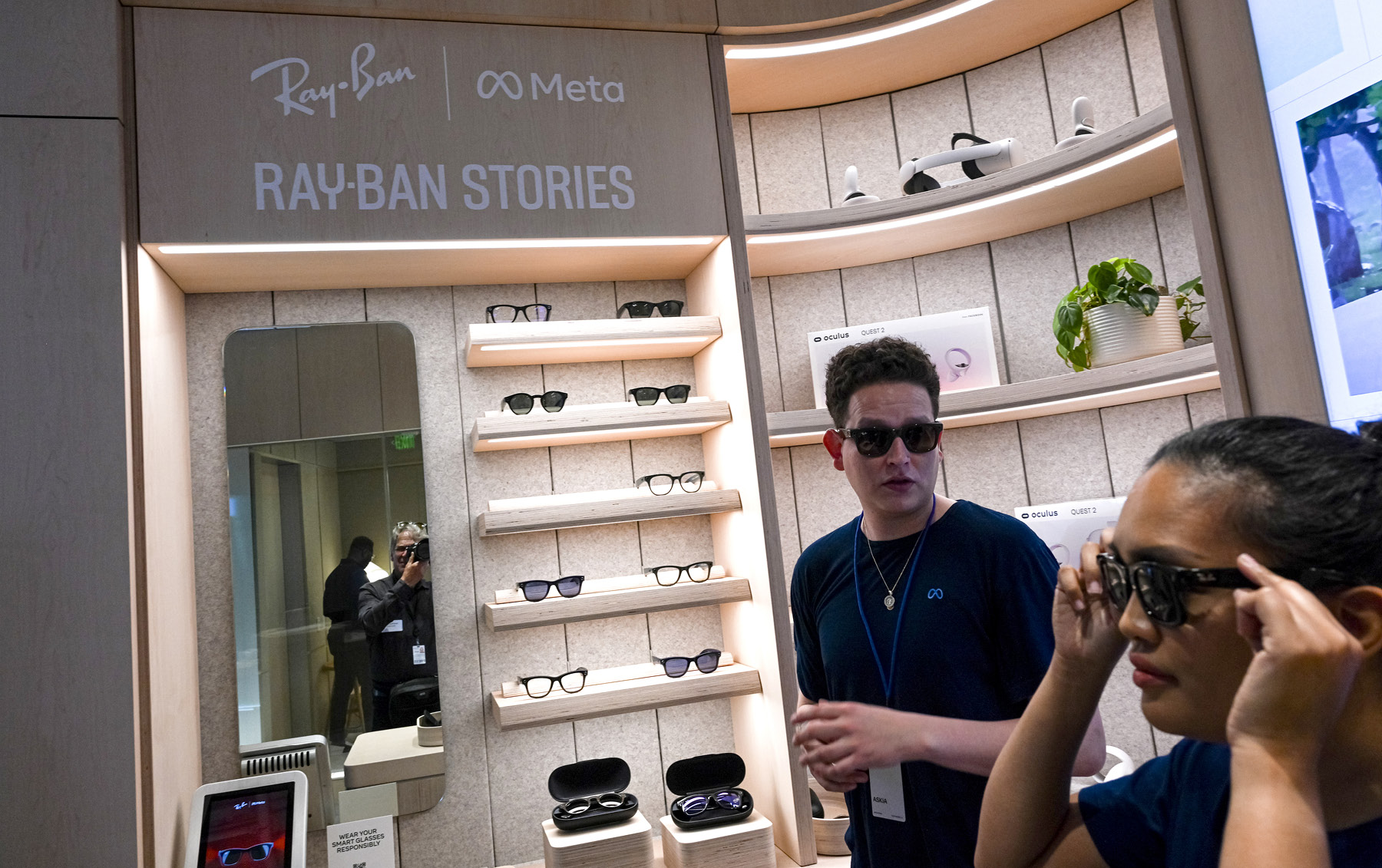 The innovation borne out of collaboration is also demonstrated by Facebook's smart glasses, which were a direct result of its brand partnership with Ray-Ban in 2021.
The super-tech – and super stylish – glasses allow users to listen to music, capture photos and video and even take calls. "Ray-Ban Stories are an important step towards a future where phones are no longer a central part of our lives," Mark Zuckerberg said when introducing the product.
"You won't have to choose between interacting with the device or interacting with the world around you."
The content the sunglasses capture can be shared on Facebook and Meta's other social apps. This means more glasses sales for Ray-Ban, which proves the classic brand is also striding into the future, while Meta's channels gain more content and more commitment from users eager to share.
Collaboration for Retention
In addition to introducing new audiences to brands or making a brand appeal to an audience that previously would not have gravitated to them, collaborations can also funnel repeat custom when they operate in highly competitive markets. This was shown in the relationship between Uber and Spotify, which joined forces in 2014.
The premise was simple: those who had Spotify Premium would be able to play their own music through the speakers of Uber vehicles.
"For Uber it's the first time we've personalized the experience inside the car. For music lovers that's nirvana – it's a really awesome place to be," Uber CEO Travis Kalanick said at the time. 
Both companies operate in markets where customers can easily abandon one service and switch to another similar one.
By teaming up, Uber customers will be pushed to pay for Spotify Premium over other providers, while Spotify Premium users will be encouraged to take Uber over other ride-sharing platforms. Working together, they encourage users to stick with them over the competition. 
The Importance of Staying Authentic
However, the effectiveness of any collaboration hinges on the companies involved. Brand collaborations only work well when the two brands in question make sense to be working in partnership.
"Consumers are incredibly brand-savvy and if something feels shoehorned, not only will they see and feel it, they will be completely turned off and the partnership won't deliver successful results," Harris says. 
"Consumers are incredibly brand-savvy and if something feels shoehorned, not only will they see and feel it, they will be completely turned off and the partnership won't deliver successful results."
- Claudine Harris
For example, in 2013, Target and Neiman Marcus partnered on a new clothing line. But while Target's audience favors cheaper, mass-trend options, Neiman Marcus is known for expensive, edgy clothes and the actual collection didn't take Target's audience into account.
The partnership failed because the brands couldn't make both audiences happy with the product and price point they offered.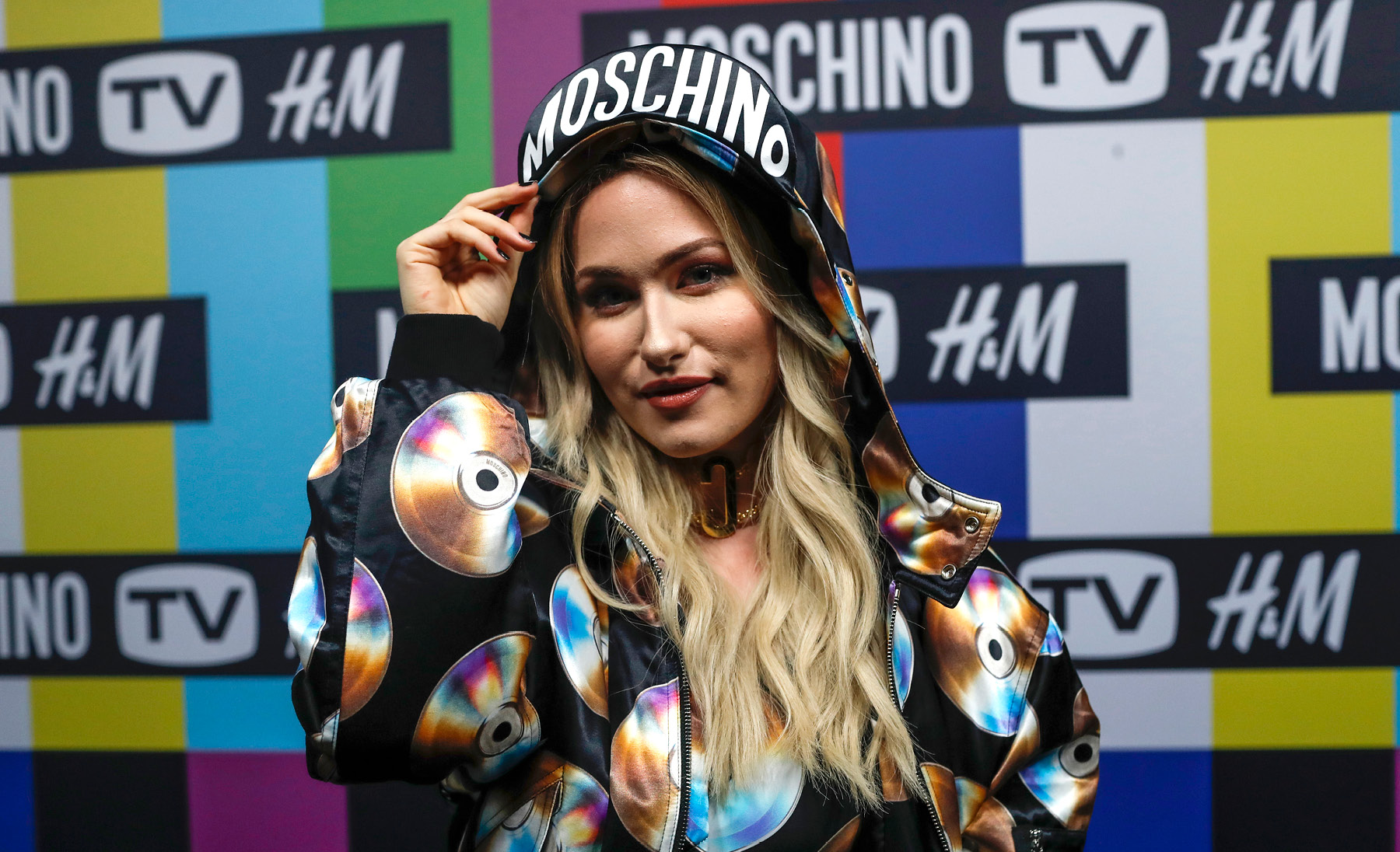 On the other hand, luxury luggage brand Louis Vuitton and sneaker and T-shirt maker Supreme managed to pull off a successful collaboration because both brands appeal to rich and fashionable markets.
Louis Vuitton was able to tap into Supreme's young, wealthy and trendy customer base while Supreme gained credibility from working with an established luxury brand.
As brands are often coming from different worlds – such as food versus gaming or fashion versus fitness – it is important that they learn to speak each other's language, so the resulting campaign feels credible and natural.
Values can also shift over time so collaborations are best viewed as short and sweet, which makes them more valuable as they are exclusive, according to Harris.
"We always say we create brand love affairs, bringing together two brands whose fans will be surprised and delighted to see them working hand in hand." 
How to Collaborate Successfully
Any brand looking to collaborate with other like-minded brands should consider the following before they start looking for the right partnership:
PEOPLE POWER –

 Do your in-house staff have the capacity and capability to execute the partnership, or will you empower an agency to act on your behalf?




---

BUDGET –

While brand collaborations are usually royalty free, resources are needed for agency fees and content creation for the campaign.




---

TIMESCALES –

Establishing a credible partnership can take, on average, between three and six months so brands need to take a long-term view and have patience.




---

CONTENT –

Collaborations need to present a win–win for both brands so be clear upfront about what you can offer a brand partner, rather than just looking at what you will gain.