There's a certain empathy that's required to make someone else's dream into your life's work. The choice to follow in your parents' footsteps and keep the business they started going strong isn't taken lightly, but the continuation of your family's legacy is the reward of a lifetime.
That same empathy is essential in the running of a business, particularly one that's the size of Dohome, one of Thailand's leading construction material and home furnishing retailers. When Ariya Tangmitpracha joined the company, which her parents Adisak and Nattaya founded in 1983, it had already taken several large steps from its origins as a small family business.
"When my parents started Dohome, construction materials were the main product," Ariya says. "But the vision has always been to be the number one company in home products, and that's something we've grown towards year by year. In fact, I dare say we've got the most complete home product range in Thailand."
Today, Ariya and her two siblings are Dohome's Directors, carrying the torch as it continues to grow. As Deputy Managing Director of Merchandising, it's also Ariya's job to build the brand and make marketing and customer behaviour central to ongoing expansion.
"The result is that we've expanded our product categories to cover the entirety of home products, not just construction materials as it was before," she shares. The Dohome range now includes home decorations, kitchen furniture, bathroom vanities and a variety of electrical appliances. "We have become the number one leader of home furnishings in the country."
"We were thinking outside of our comfort zone. But that's what helped us modernise the business."
Ariya's time with the company began in 2003, but her education in the world of business started during her time at Chulalongkorn University. "I graduated when I was 23 and continued my studies in China for a year, because I think the Chinese language is very important for business in the future," she explains.
The first year at Dohome was a learning experience in itself. "I worked seven days a week, often late into the night, learning about merchandising and getting to know the entire business," Ariya recalls. "I learned so much about the different markets of Thailand, and I think those lessons entirely changed our way of doing business."
With a wider scope came a host of new considerations surrounding marketing and customer behaviour, the value of which became apparent as the years went on. "We were thinking outside of our comfort zone," she says. "But that's what helped us modernise the business and reach global standards."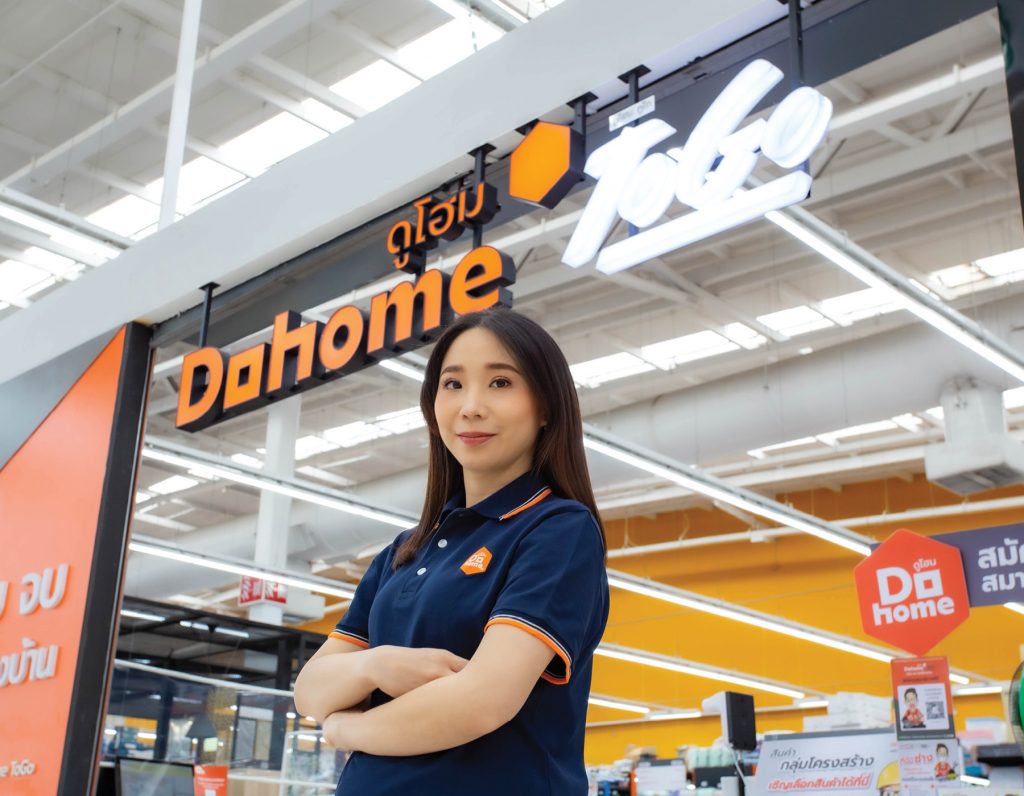 As dramatic as the transformation from family business to national retail giant may be, Ariya says she and her team never lost sight of her parents' dream – or their humble origins. "Although we've created many new departments and increased efficiency, we've upskilled employees who've been with us for 30 years," she reveals. "Those people are really valuable to us, they're a part of our story."
The first chapter of that story was, as Ariya describes, a "100-square-metre home shop"; there are currently 14 Dohome stores around Thailand. "Over the next three years, we'll be completely refurbishing our stores and expanding by four to five stores per year," she shares. 
To fill all that space, Dohome refreshes its product assortment on an annual basis. Ariya points out that the company has strategy dedicated to adding innovative products to the line-up. "Then we have a new sales management model designed to better move that stock, as well as an employee potential development program to make our people the best they can be, particularly in the long-term," she says. "Because these days, the market changes so often and so do people. We have to stay on top of those changes."
Such a facelift isn't without its challenges. "Some of our competitors have many more outlets than us," Ariya admits. "That's why we're expanding – we need room to grow." Another obstacle is the ongoing shift from family business to modern company. "I have a lot of confidence around that, though. And a lot of confidence in our team."
The Dohome team isn't just the onsite employees either. A robust network of more than 500 suppliers and partners share in the company's wins. "We do our best to cooperate with suppliers for a win–win outcome. We're all part of the team, even the customers," she insists.
The retail industry never stops moving. There are always new developments and innovations to keep across, better ways to do business, and the nebulous matter of life itself.
"I think our greatest challenge in this growing and competitive industry is that we can't just create a better foundation to work from, we can't just focus on growing," Ariya reflects. "We have to do both. We have to run faster and we have to have the structure in place to allow for that. That's why at Dohome, there's no 'let's do it later'. There is only 'let's do this now'."
"At Dohome, there's no 'let's do it later'. There is only 'let's do this now'."
And even now, in the midst of the COVID-19 pandemic, Ariya and the Dohome team are doing just that. "Your strategy has to match the situation," she asserts. "Right now, we might have a one-week plan, a two-day plan, whatever it takes. We have to be dynamic; if so, we'll keep enjoying higher sales and profits."
Though the end of the pandemic is still a way off, Ariya believes Dohome is prepared for whatever may come. "What we have are three core values: the most complete home product range, the best prices, and high quality in terms of products and service," she explains. "These are the ingredients of our long-lasting core competency."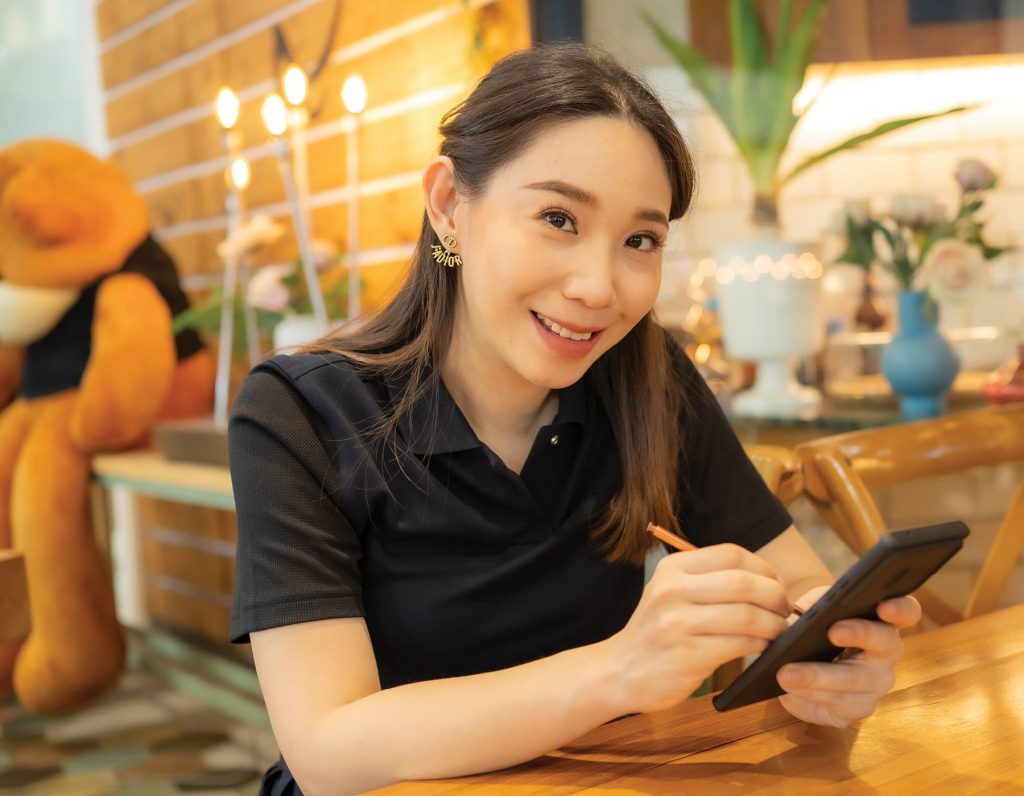 Dohome's other point of difference, its family roots, is also a source of inspiration for Ariya. "It's almost impossible for a small, local business like us to compete with industry leaders in Thailand," she concedes. "But because of my parents' vision and the hard work of my family and our team, here we are. We try our best to grow our business, and I'm so very proud of what we've achieved."
Although she admits a destabilising event like COVID-19 can threaten to disrupt business, Ariya says structure is all that's needed to stay the course. "It's easy to become confused about your direction in circumstances like this, but you have to stay structured," she says. "Of course, in other areas, you need to be dynamic. It's a fine balance, but if you can do both, you're doing well."