Launching your first company fresh out of business school during the most seismic financial meltdown in a generation is hardly a likely recipe for success. In 2008, the bankruptcy of Lehman Brothers led to the crash of the stock market, and the global financial crisis followed soon after. But despite the grim economic outlook, when Varun Laddha founded textile manufacturer Sudiva Spinners in March 2008, he had faith in his vision.
"We had a tough initial period. It was high risk, but I believed we were headed in the right direction," Laddha tells The CEO Magazine from his office in Bhilwara, a city in the Indian state of Rajasthan.
It's now approaching 16 years since Sudiva Spinners opened its doors. From humble beginnings, the company today exports its cotton yarn, blended yarn and knitted grey fabrics across the globe.
"All our achievements now are products of the risks I have taken."
Laddha says it was during his formative years that his earliest entrepreneurial ambitions emerged.
"I've grown up in the textile industry. My father used to work for RSWM, a textile manufacturer, and I remember visiting the plant with him when I was 10 years old and dreaming of having my own business," he says.
Completing his MBA in 2006 at the University of Tampa in the United States gave him the confidence to act on his ambitions, and his personal connection to the industry made textiles the perfect fit.
"By March 2008, we had incorporated the company, bought the land and built our facilities and commenced manufacturing," he says. "At the start, we were only producing four metric tons of yarn each day; now, we're producing 120 metric tons each day. It really is a dream come true."
Risk and Reward
Laddha foresees a bright future for Sudiva Spinners.
"We're going for more forward-vertical integration, expanding our product offering to include more fabrics and blended yarn. We're also always looking to expand our customer base," he explains.
Improving the procurement of cotton will be crucial to achieving these objectives, he says. "We have scope to improve cotton yields in India. I meet our farmers to understand the problems they are facing, and I pass on their suggestions to the Rajasthan Industries and Commerce Department."
---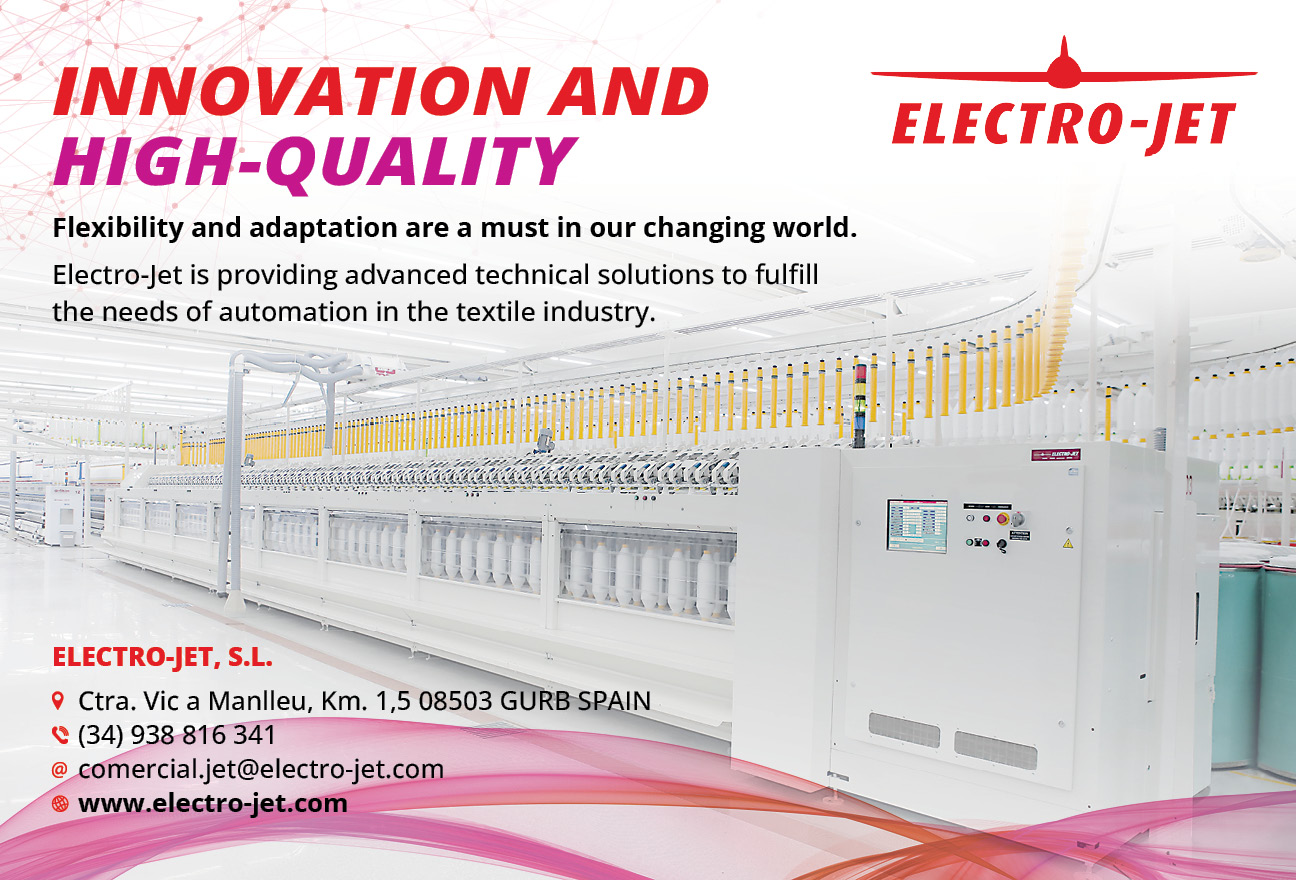 "We are proud to enjoy a long-term collaboration with Sudiva, one of the leading manufacturers in India. We share the same values and spirit and look forward to promoting its strong growth in the coming years." – Electro-Jet
---
Advertisement
After more than 15 years of entrepreneurship, Laddha knows that uncertainty comes with the territory. "No business is without risk; it is always going to be there," he says.
From the very start, he says he has adopted a stoic mindset to overcome any thoughts of self-doubt.
"I decided in 2008 that I would give myself a target of 1,000 days, where I would focus solely on maintaining the business and disregard any negative thoughts about risk and profit levels," Laddha says.
"You will always have thoughts of failure in the back of your mind. I try to think of the opportunities that risk presents. All our achievements now are products of the risks I have taken."
Quality Yarn
Laddha believes what separates Sudiva Spinners from its competition is its willingness to invest in quality and its commitment to energy conservation.
"We always opt for the latest generation of technology. It gives us a product that is consistently of high quality," he says. "We use an online monitoring system to constantly benchmark ourselves and if there are any weak points, we try to improve them."
Sudiva Spinners is also maintaining its laser-like focus on energy conservation and ensuring maximum integration of renewable energies in its manufacturing process. "At present, Sudiva is meeting up to 20 percent of its total power consumption from solar energy," he explains, adding that the plan is to quickly scale this up to 35 percent of its total power consumption.
The company also has an important association with the South India Textile Research Association to benchmark its cost, quality, productivity and energy consumption.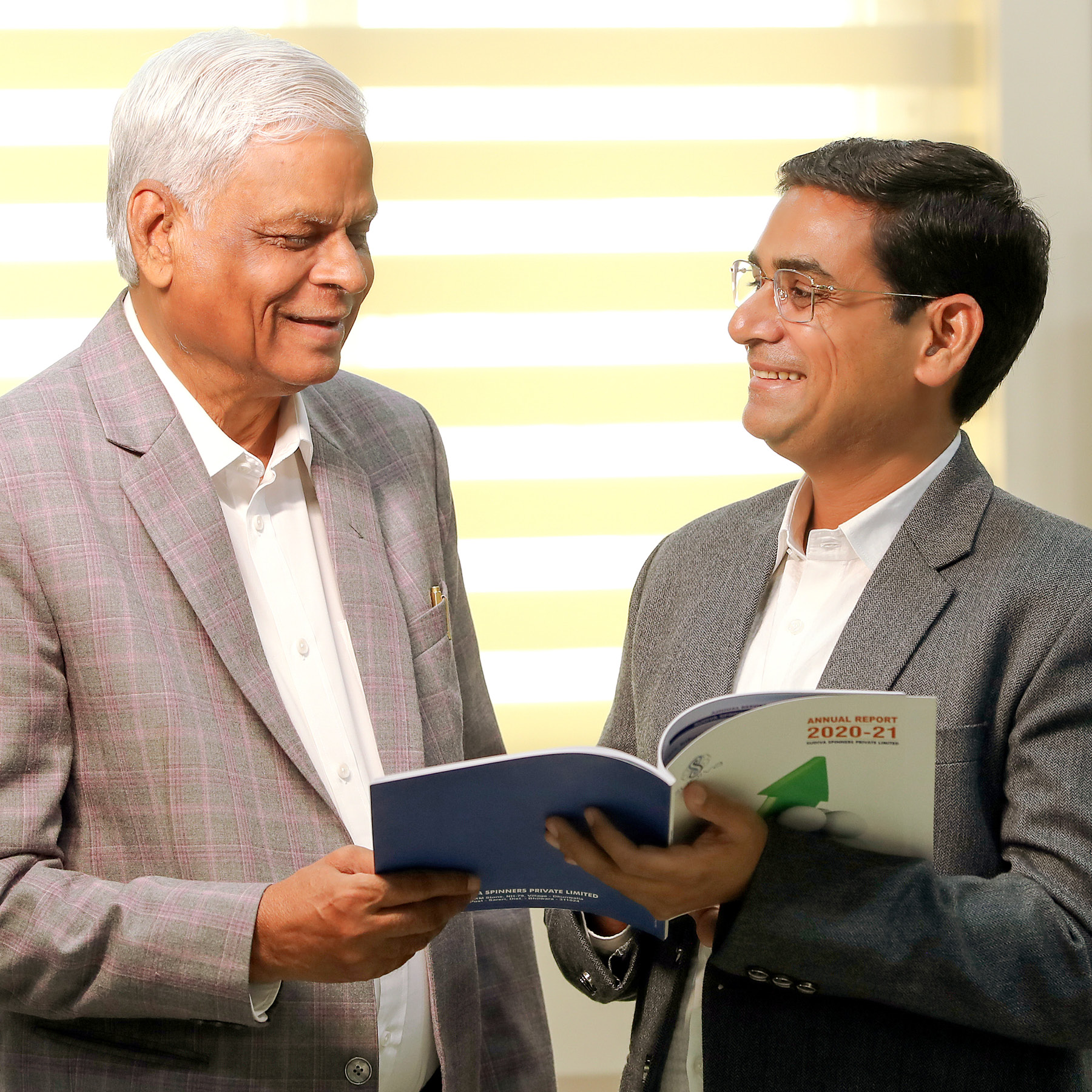 "Business cycles may go up and down, but if you believe in quality, no-one will beat you."
Laddha also stresses the critical importance of his employees, whom he calls his "core asset". "We consider our staff as family," he explains.
Sudiva Spinners provides free meals and lodging for its employees and has recently constructed a community center on-site.
"People stay with us for a long time. We have a staff retention rate of 95 percent," he says. "We treat them how we would like to be treated ourselves."
He carries this same commitment to decency into his key strategic partnerships. "Over the course of the COVID-19 pandemic, we didn't cancel a single contract. Whatever we've committed to doing, we'll honor it," he says. "We believe in building long-term relationships."
Laddha cites the company's long-standing partnership with machinery suppliers and vendors for raw materials, stores, spares and consumables as pivotal to ensuring Sudiva Spinners' continued success.
"The key is quality. Business cycles may go up and down, but if you believe in quality, no-one will beat you."