When the pandemic exploded onto the world stage, Great American Insurance Company, Singapore Branch was still relatively young. Although its parent company, Great American Insurance Company, celebrates its 150th anniversary this year, its Singaporean outpost was founded in 2015, which meant it was just five years old and still finding its feet when the chaos began.
"We had hired people from different companies, different backgrounds and different cultures, so helping them accept Great American's values, which were new values to many of them, was an uphill task that we were undertaking," Chief Financial and Operating Officer Vanessa Teo tells The CEO Magazine.
"In the initial stage, we were trying to strategically bring together a Great American culture and get our people to live our values. And then along comes the pandemic."
Because the branch was still building its foundation, there was a greater need for it to instil comfort and assurance in its people, as many of them had to work from home and were uncertain about the future. "As leaders, we needed to act swiftly and take the lead by anticipating what was going to happen next and navigate through the disruptive landscape," Vanessa shares.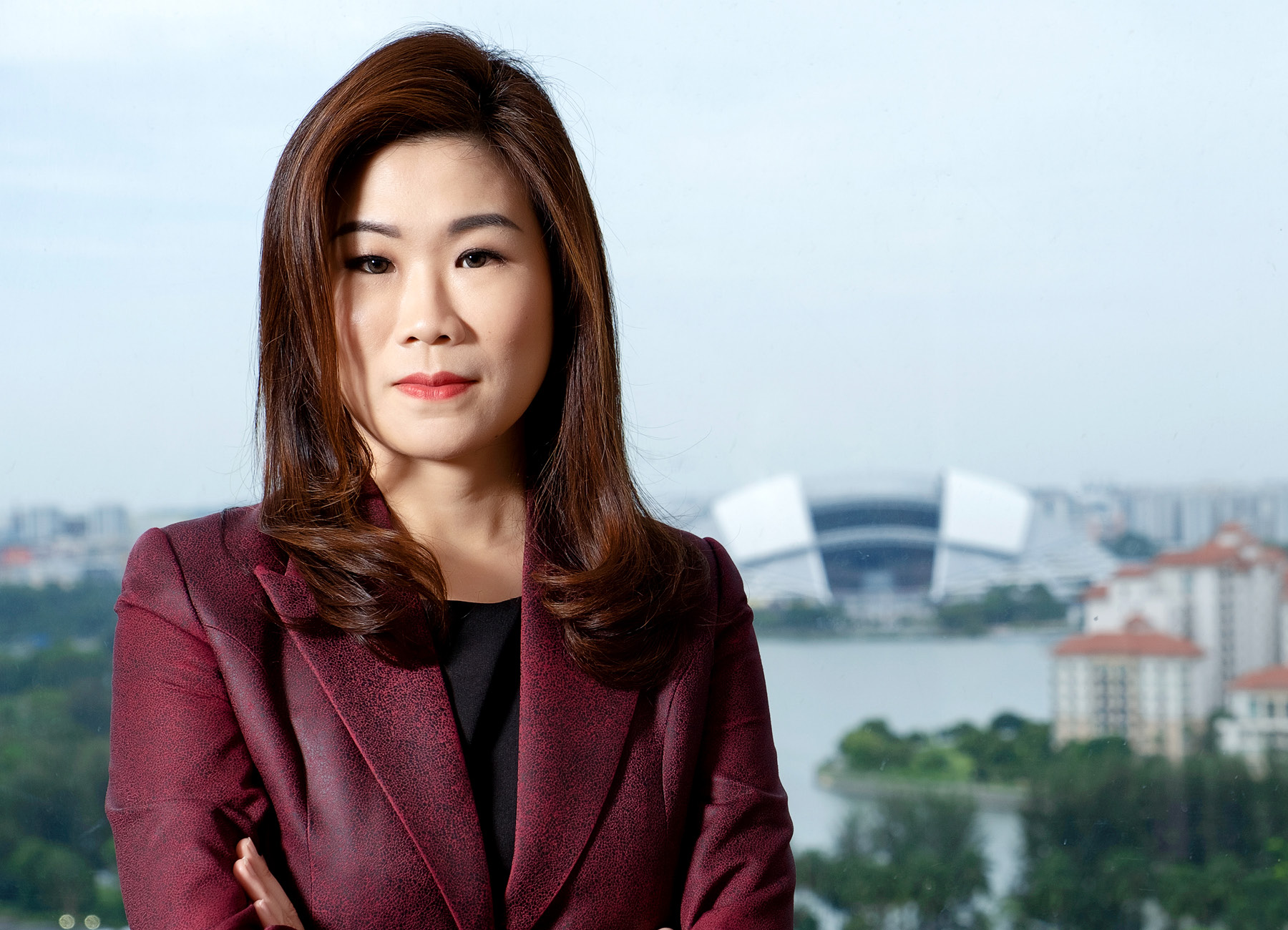 "We had to stay agile, think ahead, act swiftly and stay vigilant in managing future changes." – Vanessa Teo
Although the times were undeniably tough, there were a number of positives for the fledgling branch. "We became very agile to fine-tune our approach and to lead the team as the pandemic progressed, as well as monitoring the market situation," she says. "We had to stay agile, think ahead, act swiftly and stay vigilant in managing future changes."
Sudden change to operations does not come easy to everyone, however, which is something the management team at the Singapore Branch kept in mind as the crisis unfolded.
"We had to have empathy and stay composed because during these two years we continuously encountered unexpected and unprecedented events," she says. "As a result, we had to simplify our business model, reduce complexity and continue to be able to communicate in a very simple manner to facilitate our team members.
"As leaders, we must fully appreciate the changing environment and work together with our people to navigate and accept the changes."
Swift Action
It was therefore critical for the leadership team to enact a business continuity plan (BCP) extremely quickly to counter the disruptive environment, according to CEO Chee Keng Koon. "It was crucial for our operations at the time, especially because we were still a very young branch," he stresses.
The combination of the BCP and the improved business model adopted by the Singapore Branch succeeded in helping the operation to pull through the pandemic in one piece.
"I am proud to say that we led with our values, our vision and by taking a people-first approach," Chee tells The CEO Magazine. "We prioritised wellbeing and safety, while continuing to create jobs and opportunities at the same time, ahead of industries."
---
"Growing a successful insurance startup in a competitive landscape is a testament to Chee's sterling leadership. It is encouraging to see local talent thriving and driving business. We look forward to many more years of collaboration." – David Lim, CEO (Singapore), Ed Broking (Asia)
---
Advertisement
While the crisis was tough, he believes it was a positive experience for him and his team, "as it taught us many good lessons". "The key is to stay composed in my view, and to not get panicked and rush into things," he explains. "It's about thinking carefully, making a proper plan and taking a calibrated approach, as we connect our people, our customers and also the market."
Staying connected with its people was the branch's top priority, to give them all the tools they needed to continue their work, but also to ensure they had the mental support from their leaders. "The problem was how to execute our business strategies accordingly – how to connect virtually when we were not able to connect physically," Chee reflects.
"The fact that our niche market business is mainly focused on corporate and not personal lines also made it extremely difficult to connect in that situation. However, we have done well virtually despite the very disruptive environment."
Staying Connected
As the Singapore Branch repositioned itself to "confront this crazy unprecedented situation", Vanessa's immediate task was to swiftly implement measures to ensure "the safety of our people, that both business and people are engaged, and that business can resume as usual."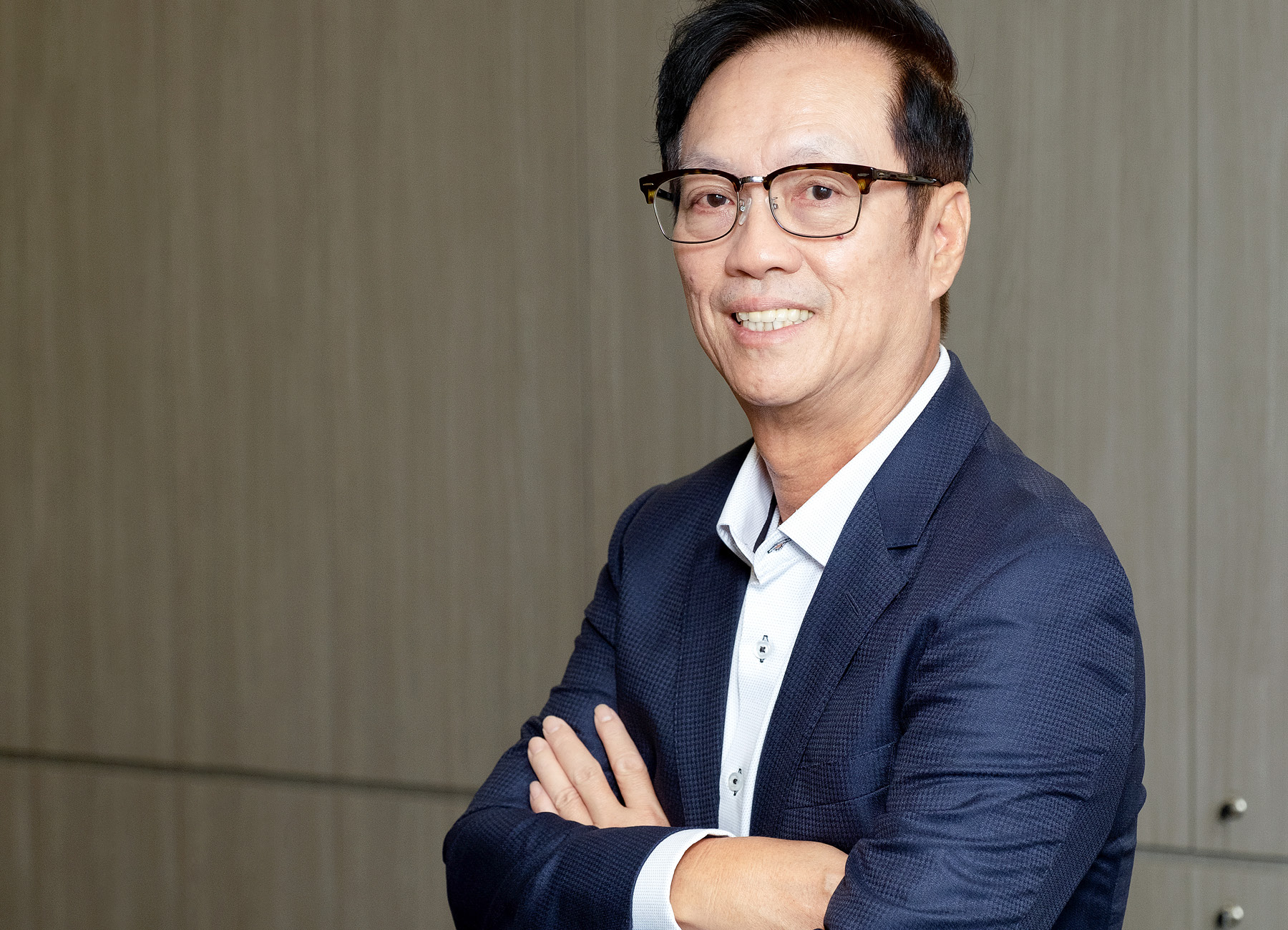 "The three factors that we must seriously consider would be accessibility, understanding the landscape and price competitiveness." – Chee Keng Koon
"As leaders, it's important for us to strike a balance between working from home and physically being able to connect with the business. But I believe that our 'can do attitude' and perseverance has paid off."
Getting the team on board with many of the decision-making processes rather than employing a "top-down" approach also helped the Singapore Branch to weather the storm. "Our open thinking and collaborative approach to get our people to break out from our comfort zone helps," Vanessa says.
"Some people were not comfortable on video calls, so we had to think of ways to get them to connect. Getting them involved in some of the decision-making so that they feel a sense of belonging has helped to strengthen their self-commitment levels to the branch."
Business as Usual
The Singapore Branch's considered BCP plan allowed it to prepare to better confront the unexpected pandemic. The key was that before Singapore first declared Disease Outbreak Response System Condition Orange, the branch had strategic meetings to ensure it was ready for all eventualities. It was therefore able to enact a smooth transition when the time came.
The aim was to maintain continuous engagement with its customers. "As if it was business as usual," Chee stresses. He further adds that IT played a huge role in keeping everyone connected via virtual meetings.
---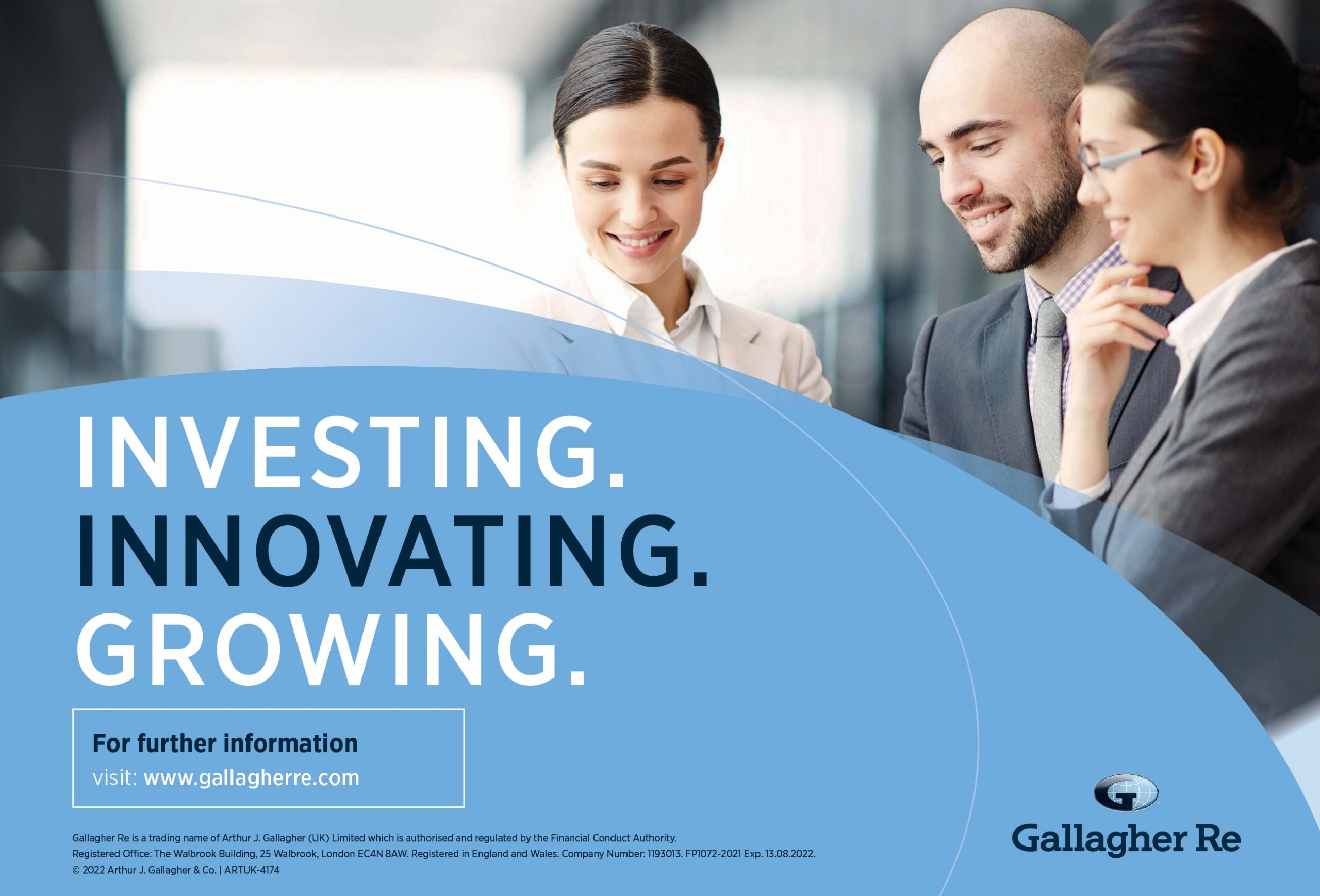 "A key tenet of reinsurance is trusted partnerships, and having worked with the senior management of Great American Insurance from day one, our relationship has been founded on mutual trust that has seen us through thick and thin." – Robert Hull, Regional Managing Director, Gallagher Re Specialty
---
Advertisement
But the challenge is by no means over. "The pandemic has led to many disruptions and brought about what I call 'the elastic challenge'. It's not just one challenge, it's elastic," Chee says. "We need to make plans to manage that because we don't know what's going to happen."
So what does the future hold? Chee believes the future of the insurance industry will be "robust", driven by a rapidly changing landscape because of the pandemic. "That will include social economy and behaviour changes on top of financial change," he specifies. "The three factors that we must seriously consider would be accessibility, understanding the landscape and price competitiveness."
Ready to Respond
Looking ahead, Chee knows the Singapore Branch will inevitably encounter continuous hurdles. "Clearly, there are some heavy risks and areas of concerns such as environmental risk actions going forward and economic crisis, which we are facing right now," he admits. Then there are the mental health issues resulting from the lockdowns and the evolving cyber threat risks.
"The road ahead can be uncertain, but I think if we have some essential learning guidelines then they may help us to mitigate and manage those risks," he says.
To satisfy this need to be prepared, Chee devised the Ready to Respond strategy, which he believes will lead the Singapore Branch to a "greater 2022". "Our vision is to be the most trusted and professional insurance service provider," he says. Part of this is finding the right talent, which means people having the passion, commitment and a can-do attitude.
"We must be able to solve people's problems as the insurer, so we have to ask ourselves what resilience looks like moving forward into the next four years," Chee says. "Our reliance on our Ready to Respond strategy is going to be tested in terms of how we can grow and how we can foster an appropriate work culture that gets our people connected to the company's vision and purpose."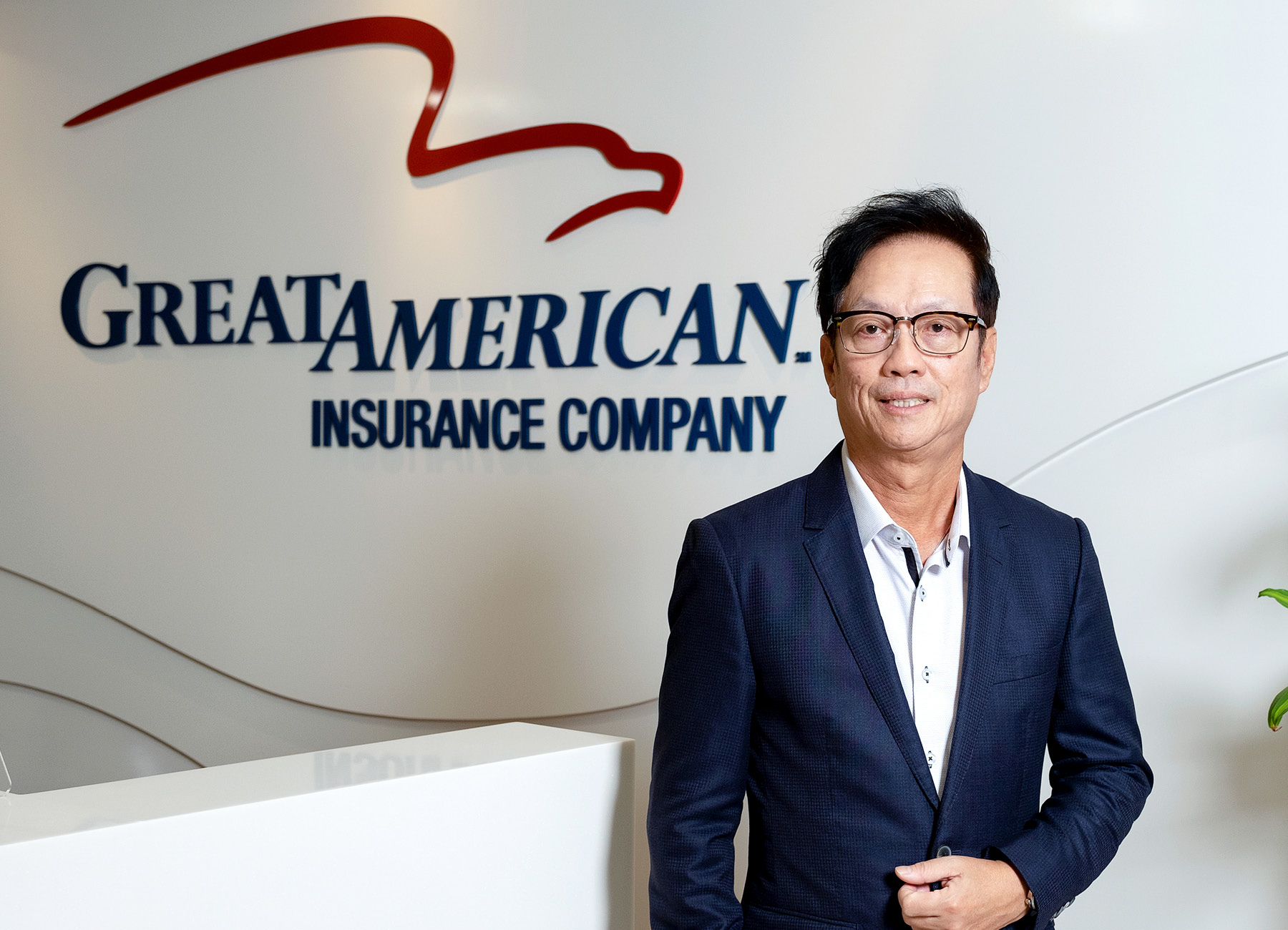 "We must be able to solve people's problems as the insurer, so we have to ask ourselves what resilience looks like moving forward in the next four years."– Chee Keng Koon
The plan involves first responding to disruptions altering the branch's next move with urgency. These include climate change, social tensions and the ongoing effects of the COVID-19 pandemic, Chee explains. "Second is the need to build trust and confidence in business at a time where it is both more fragile and more complicated to do so," he says.
"Fundamental shifts impact the business in many ways, which is, notably, the stakeholders' expectations and trust in the ability to deliver sustainable outcomes. We need to bring the best combination of people, products, solutions and knowledge to help our clients and producers, as the market continues to grow in this changing and chaotic world."
Meanwhile, the Singapore Branch is making good progress despite the uncertainty of the times. Both 2021 and 2022 have seen the business track well against its budget plan, with improved results for both years. "The improvements were underpinned by our strong corrective measures at a time when there may be some hiccups," Chee reflects. "We must always have these corrective measures in place and we must focus on building long-term sustainability."
---
"Great American Insurance Company's underwriting excellence and client-centric focus empowers producers to remain resilient in navigating through unprecedented challenges in an ever-evolving business environment, enabling us to identify opportunities confidently and strengthen our engagements with prospective and existing clients." – Timothy Lam, General Manager, Sun Chong Fung Insurance Consultants
---
Advertisement
Technology forms an important part of Singapore Branch's future direction, helping it to enhance connectivity for its customers. Improvements to its existing platform are on the cards in order to help it to create efficiency. The people, too, are key, according to Chee. "What we need to do is stay simple and friendly," he stresses. "The success of the Singapore Branch depends a lot on the culture and value we instil in our people."
Both Chee and Vanessa are confident that the future is bright for the Singapore Branch, with the signs already pointing in the right direction, despite such a challenging start. "We have become one of the leading specialty insurers in Singapore in the short span of seven years," Vanessa says.
"So we will continue to grow and we believe that we will be a valuable option in the insurance space. With our strategy, we should be able to get there and navigate through the challenging landscape going forward."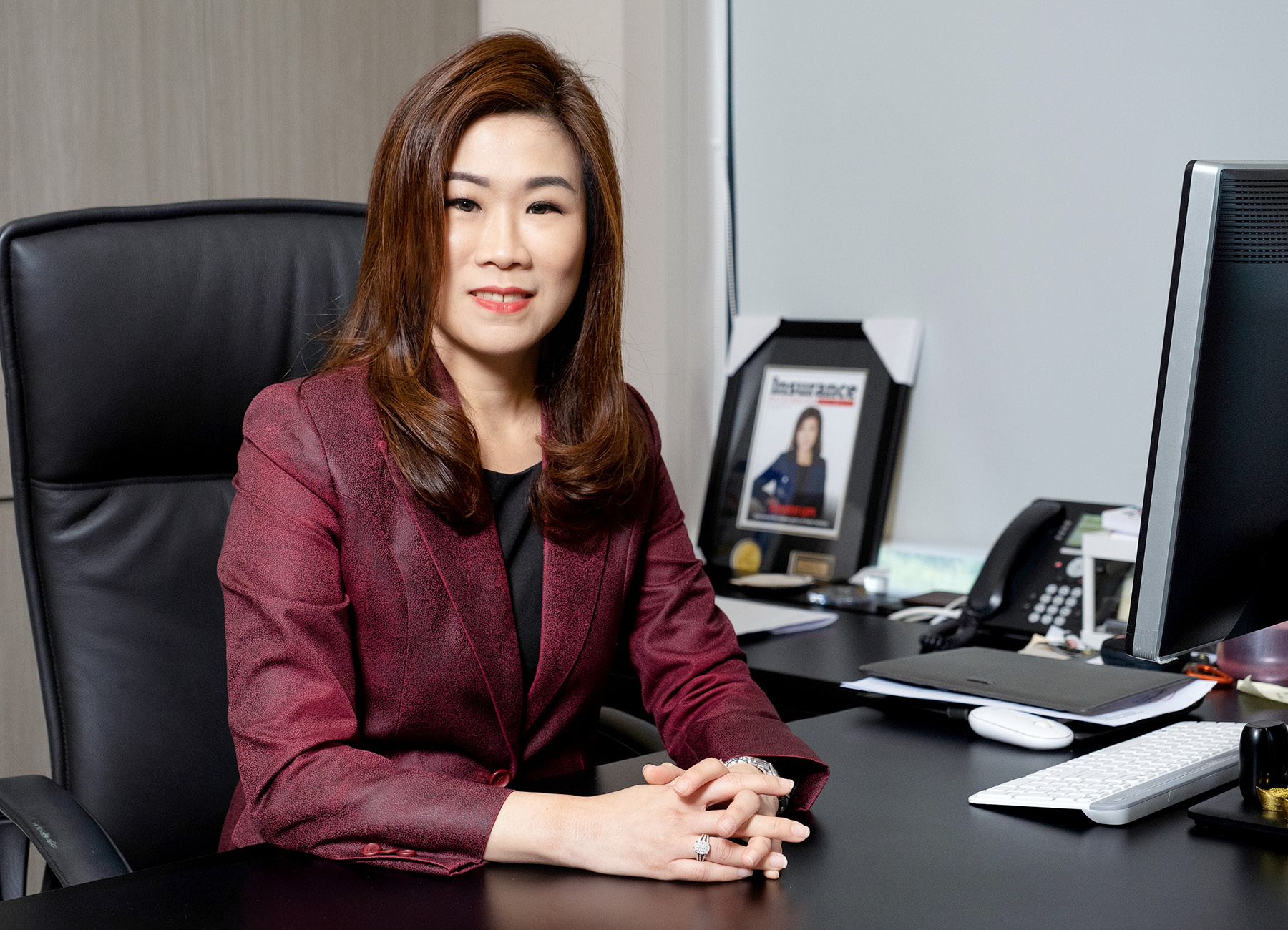 Advice From the Top
Insurance remains a male-dominated industry, so Vanessa has some words of advice for up-and-coming female leaders within the industry who aim to make it to the top.
"Get your voice heard. If you have good ideas, share them, don't be shy. Speaking up and having your views heard is very important, not just in insurance but also in many other industries," she stresses.
"Be constantly ready to pick up challenges on tasks assigned to you. Don't be afraid of hard work because that will give you the experience and the knowledge. Expose yourself to different areas. If you want to progress in insurance, you need to gain wider exposure, not just specifically in one segment or department. Try to learn."
"Great American Insurance has excellent management and its underwriting teams provide accurate insights and customised solutions to meet clients' requirements. Together with Lockton's global network and experience, we make the perfect team to deliver the best services to our clients." – Xiaojun Lin, Senior Partner (Greater China), Lockton Greater China