LWB Steinl Machinery is uniquely positioned to solve the manufacturing challenges of molders looking to reduce manufacturing cost, improve part quality and reduce labor burden, says President of LWB Machinery North America, Tim Crites. LWB's Machinery and Automation Divisions work seamlessly to assure project success.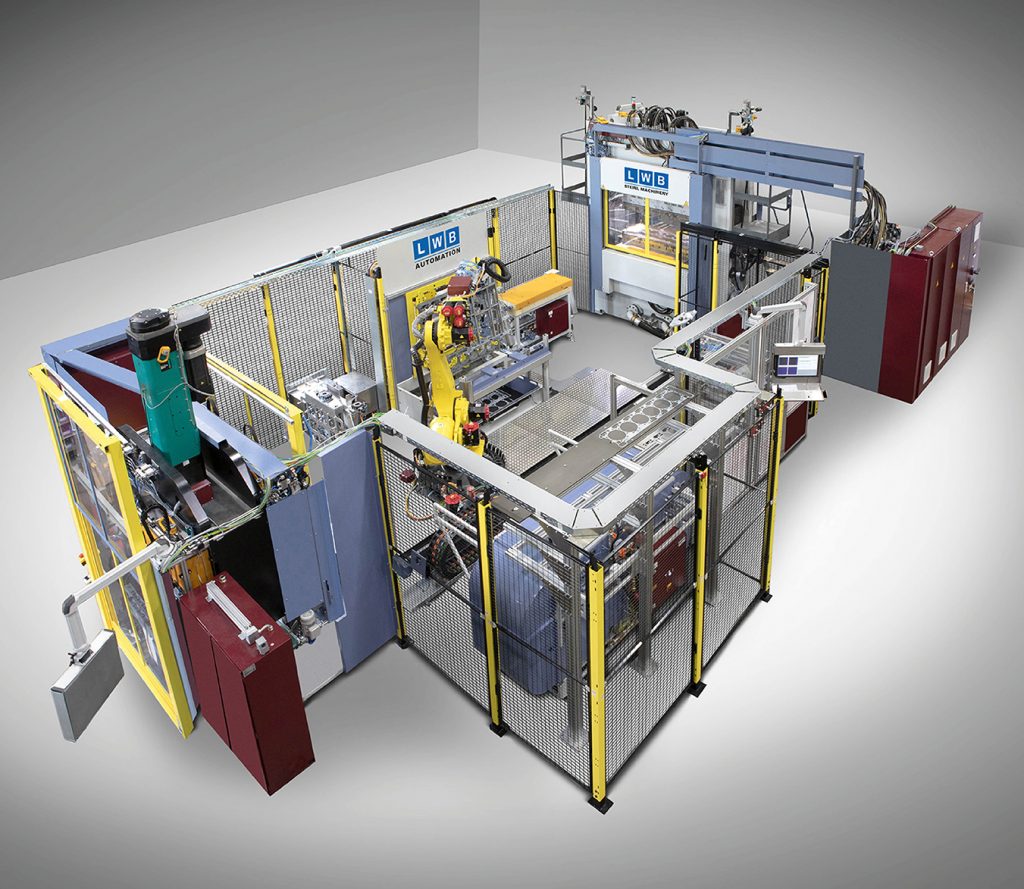 When REINZ-Dichtungs-GmbH in Neu-Ulm, a subsidiary of the US Dana Group, was looking for a partner to design a highly to fully automated production cell for the injection molding of rubber seals onto cylinder head metal plates, rubber injection molding machine manufacturer LWB-Steinl was shortlisted.
"When looking for a partner, it quickly became clear to us that the list of companies with expertise in handling injection molded rubber components would actually be short. Ultimately, only LWB-Steinl remained. The deciding asset was its subsidiary LWB-Automation, founded in 2017 in Weinheim, Baden-Württemberg," REINZ Project Manager Mario Bauer said.
"The result… A fully automated cell that measures the insert thickness, preheats the inserts, injection molds the seals, transfers the parts to the cooling station, die cuts the waste and finally hands the parts to a racking system.
"All work steps are coordinated and monitored via a central process control, and all measurement results are documented.
"After the intense project planning, construction began in December 2019. In September 2020, the system had successfully passed all acceptance tests and was ready to be delivered."

---
Related Articles