Having studied plastics technology at university, Rainer Wolf started work as an injection moulding engineer in Germany about 38 years ago. He was later working for 3M in electronics and telecommunications when he was sent to Malaysia on a career development assignment. 
"It was meant to be for three to five years, but my family and I fell in love with Asia," he shares. "When my assignment was over, after six years, my big boss said, 'It's time for you to go somewhere else – you're European, you should go back there.' And I said, 'I consider myself half-Asian now' and I resigned!"
Rainer's next role saw him spend a decade with Ansell, the world leader in sterile surgical gloves, and number two after Durex in condom manufacture and marketing. "At that time, it was quite interesting and exciting for me because I was still relatively young at 43, reporting to the CEO of a publicly listed company, and running 22 factories around the world with 11,000 employees," he recalls.
"I did that job for 10 years. I left the company in the end simply because I was tired. I turned 53 and I was on the road about 275 days a year, travelling around the world, visiting all my factories. I was simply worn out, so I resigned."
It's primarily driven by the purpose of saving patients' lives, or at least giving patients a better quality of life for those who are severely ill, have cardiovascular disease or, primarily, a heart valve disease.
Deciding not to be an employee again, Rainer spent the next six months travelling the world at his own expense, meeting people in a bid to find inspiration for buying himself into a business or starting his own. Then a recruitment company from California called with an offer. Rainer told them he wasn't interested, but they told him the company was US-headquartered Edwards Lifesciences.
"I'd never heard of them, but I went on the web and started researching them, and I suddenly desperately wanted to work for this company," he reveals. "It's primarily driven by the purpose of saving patients' lives, or at least giving patients a better quality of life for those who are severely ill, have cardiovascular disease or, primarily, a heart valve disease."
Rainer was offered the role of General Manager for Singapore and made it clear that quality products were literally of life-and-death importance. "Because obviously, quality mistakes are unforgivable, if a product ends up in a patient's heart," he points out.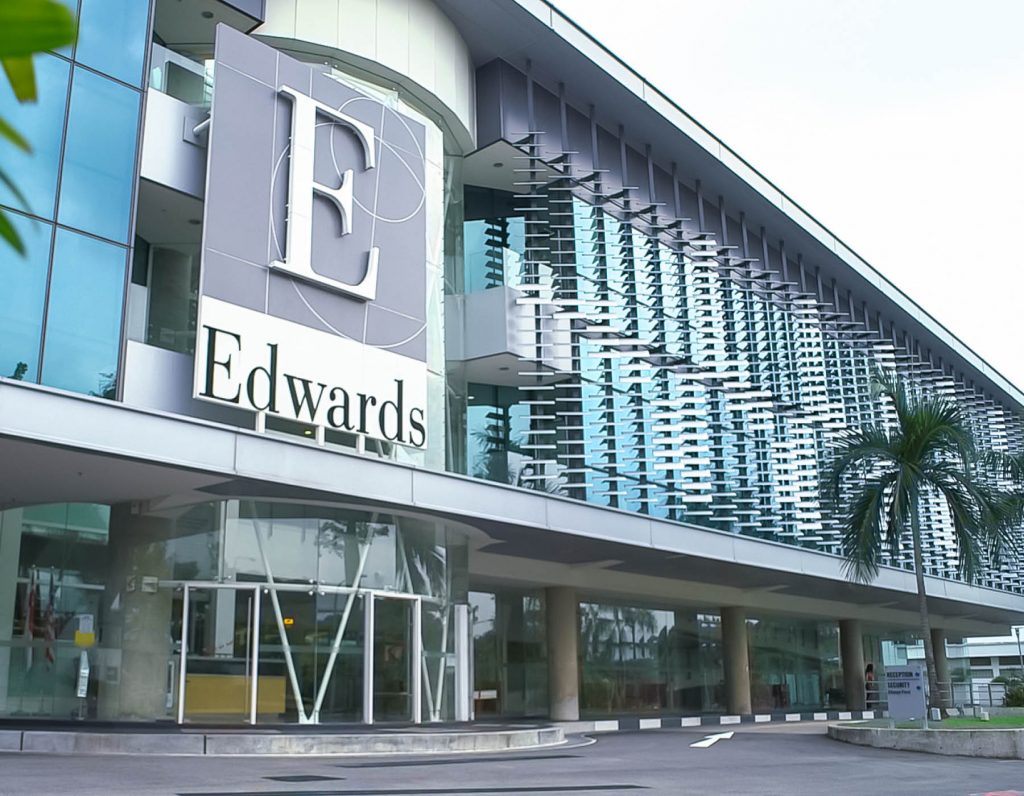 An exciting journey
Rainer joined Edwards Lifesciences in 2013, and was given the task of doubling the size and capacity of the company's Singapore operation. "It was a really, really cool journey. I would say. 2015–2017 were probably the most exciting years. In 2015 alone we hired something like 700 people," he recounts. 
However, Rainer admits that finding the right people wasn't easy. "Heart valve specialists go through a very rigorous selection process before they are hired. Then they go through three to four months of technical training, and they have to pass an exam before they are eligible to enter the clean room and make a commercial device. It's easily six months from the first screening to the moment of certification," he explains.
---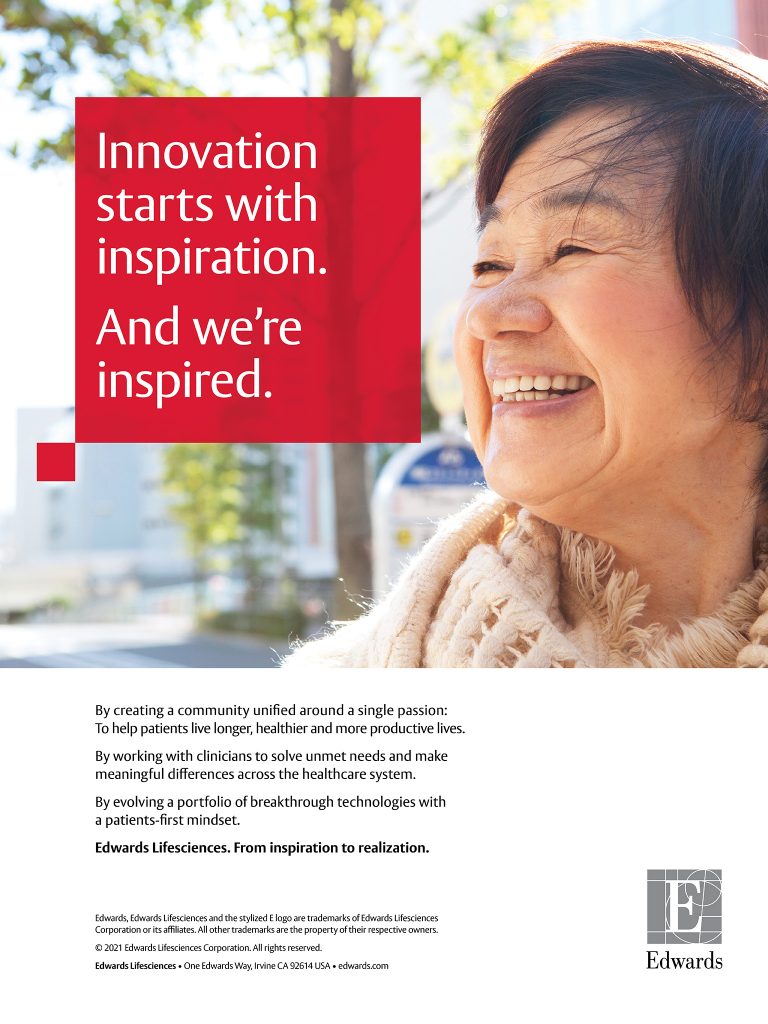 ---
Advertisement
"The make-up of the heart valve is by hand – it's basically stitching with a needle and thread. It sounds very profane and simple, but it's really not. Some heart valves have up to 2,000 stitches and 350 different knots that people need to know and remember. 
"Of course, it's not just one person who makes the full device. You lead a team of people that work together like brothers and sisters, like family members. Because at the end of that assembly line, there will be a device that ends up in a patient's heart."
A moving situation
Everyone in business has a pandemic story to tell, but Rainer's is more dramatic than most. At exactly 1.40am on the morning of 17 March 2020, the Malaysian Prime Minster announced he would be shutting the Malaysian border at midnight, some 22 hours later. The company has around 2,000 employees and a large number of those would be stranded in Malaysia, unable to come to Singapore for work. People with six months of training to stitch heart valves by hand cannot be replaced easily.
"The first shift starts at 6.30 in the morning. Our Malaysian staff, primarily heart valve assemblers, typically get up around 3am to catch their bus to Singapore. I talked to my Operations Director and we decided that since they'd be just waking up, we'd try to get in touch with them."
Rainer gave employees on that first shift the option to either head home that afternoon when their shift ended, and perhaps be stuck in Malaysia for a week or two, or to stay in Singapore and keep working. "I still remember the number – 90 per cent said they would stay," he beams. "The rest said they needed to go home because of children or sick parents.
"Between their shift ending at 3pm and that evening, we had booked the appropriate number of rooms in four- and five-star hotels in Singapore, and we gave them some cash to buy clothes and other necessities because they had just come to work with the clothes on their back."
Together with its local Singaporean workforce, Edwards Lifesciences operated at about 75 per cent capacity during the start of the pandemic, which was admirable in the circumstances. "We took care of the staff. Our people didn't stay in hostels or dormitories, they stayed at the Marriott and other good hotels. We really tried our best to make their life far away from their families as convenient as possible."
Our credo talks a lot about our aspirations, our boldness and our innovation, which is obviously the backbone of Edwards' success.
However, given the essential nature of the company's work, the Singapore government allowed more batches of Malaysian employees to return on special permits, even though the border was closed. "More and more people were willing to do that as the pandemic was progressing," Rainer shares. "They saw it was not going to last just a few weeks, maybe not even just a few months. At the moment, we have around 800 employees from Malaysia still living in Singapore. Maybe half of them are still in hotels, while others have rented apartments together with friends."
Rainer clearly has a great deal of empathy for his employees – and that goes for whatever medium he uses to communicate with them. "I was invited to speak at various events over the past year about how leaders deal with the new remote digital world," he says. "I created a term in one of the sessions we had, which just popped into my mind: I call it 'digital empathy' or 'virtual empathy'."
Rainer explains that digital empathy is the typical business seriousness you have in the office, which you have to discard slightly on a video call. Aesthetically, it means dressing more casually than a suit, and in communication terms it means being slightly more casual and friendly than normal. 
Even though he does just that, Rainer still misses seeing his troops in person. "You need social interactions, even if they are virtual, but I am very sad about the fact that it is like this now," he laments. "Normally, I have quarterly communication sessions with all of our employees and I speak to them in person. We do that in five sessions, starting at 6am and finishing at 6pm or 7pm, with groups of 200 to 300 employees. I haven't been able to do this for more than a year now, so I've been recording videos. But still, I'm getting a lot of good feedback."
Rewarding culture
Not surprisingly, the culture is good at Edwards Lifesciences, and the work the employees do is incredibly rewarding. "Our credo talks a lot about our aspirations, our boldness and our innovation, which is obviously the backbone of Edwards' success," Rainer explains. "We have a patient-focused innovation strategy and that credo, which is almost a page long, ends with the line, 'Helping patients is our life's work, and life is now.' That core sentence is what every single employee, whatever nationality they may be, whatever their mother tongue is, would be able to tell you right away. That is the lifeblood of the company."
It's an admirable vision and one that encompasses the urgency of the company's purpose. "The reason for the 'life is now' part is because when the cardiologist says that you need a heart valve replacement, you really need it now," he adds. "It's life-threatening and there is no time to waste."
Edwards Lifesciences takes that seriously enough to invite patients who have received a new heart valve to come to the factory to meet the employees. Rainer says they sit together and the patient shares their story with the team.
"It's heartwarming when a patient hugs you and says, 'I am alive because of you.' What greater thing can happen to you in your life if somebody says that? That gives you so much pride in your job. I think that's the core. That is our culture. It's all about the patient. You go to work and you think about what you're going to do today that has a benefit for our patients."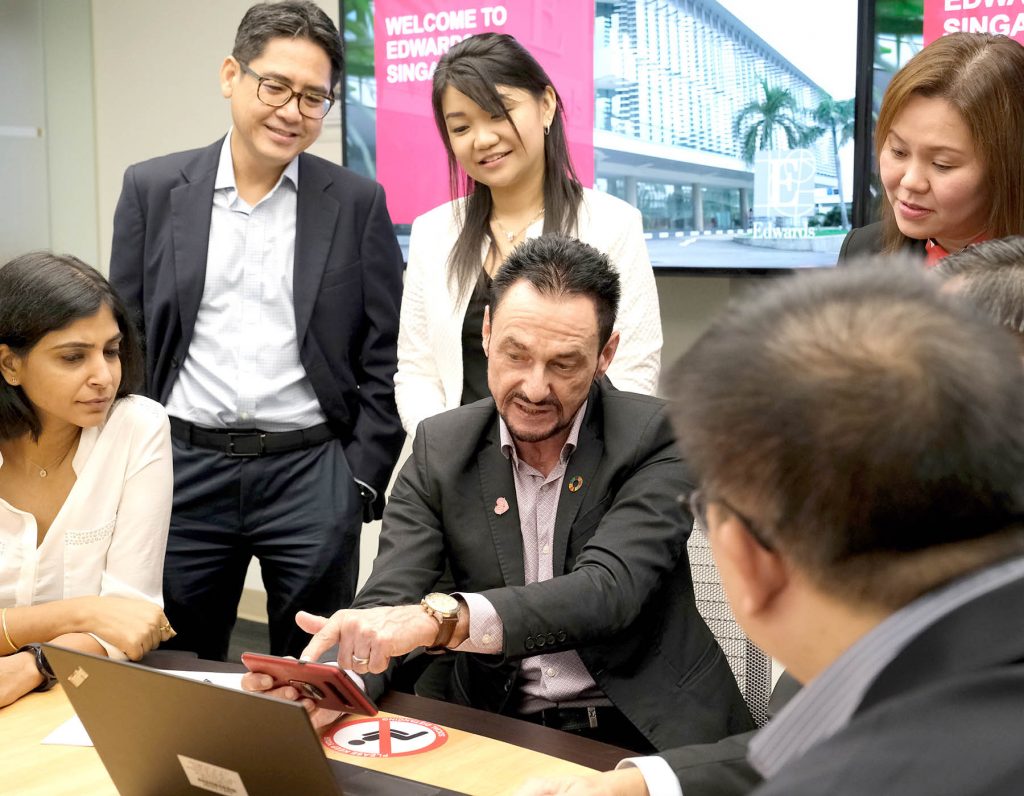 Sustainable operations
Rainer is just as passionate about saving the planet as he is about saving his patients' lives. "I am very proud that for for the fifth consecutive year, Edwards Lifesciences was honoured as one of the 2021 World's Most Ethical Companies by the Ethisphere Institute," he says. "We have a fantastic corporate sustainability program. We strive for being a fair employer, a fair customer, a fair supplier, and a green company as much as we can be."
Considering the complexity of its product, the company's supply chain is actually very simple. Compared to fast-moving consumer goods companies and electronic companies, which need super-efficient global supply chains, Edwards Lifesciences has quite a basic procurement process. Even so, in 2016, the CEO hired a corporate Vice President for global supply chain to oversee the process. Prior to that, the supply chain was actually part of the business units. 
The supply chain might be basic according to Rainer, but it's still incredibly interesting. "There are two types of suppliers with which you need equally strong relationships," he insists. "One is the suppliers who make the materials and components that are directly part of the device. This could be metal parts or plastic parts, or it could be special woven cloth that cushions any sharp metal products.
When I tell people what it is, they say, 'This is not a value, this is a state of mind.' I still call it a value though, and that is happiness.
"The other is the cattle farmers. We have very, very close relationships with them because we carefully check how they feed their cows, making sure they are not giving them hormones or anything that will impact the tissue. We can actually trace a heart valve or the tissue in a heart valve back to the supplier it came from or the farmer it came from." 
The other suppliers the company uses are those that deliver the secondary materials it needs, such as footies, sterile surgical gloves, head covers and gowns, along with the tools the heart valve specialists employ, such as scalpels and scissors.
"We obviously try to localise or regionalise those secondary materials wherever we can," Rainer says. "That's because they're not that expensive, and they're used in huge quantities. Imagine around 2,000 employees, and how many times a day they change their gloves, for example."
Doing business
Given the complexity of his work, Rainer's leadership principles are really quite simple in contrast. "What works for me is, and the most important thing, is to stay authentic," he asserts. "Stay who you are, be yourself always. The way I will talk at work is the way I talk at home. I don't use a different style of communication. What you see is what you get. That's the number one thing I would advise."
Rainer's second piece of advice is just as simple and as profound. "We talk so much about values, and we all have a set of them. Sometimes you get a list of a hundred. I was in my mid-40s when I realised I have only one core value," he shares. "When I tell people what it is, they say, 'This is not a value, this is a state of mind.' I still call it a value though, and that is happiness.
"It may not make sense for everybody instantly. I only got there when I started really studying the teachings of Buddha. I will remain a student for the rest of my life – and my second life and third life. I will probably never learn it. But that is one of the Buddha's teachings. Be happy."