It's no secret that US workers are quitting their jobs in far greater numbers than at any time since tracking began in 2001, as reported in The New York Times. In September alone, the Bureau of Labor Statistics shared that a record 4.4 million Americans quit their jobs, up from August's previous record-breaking 4.3 million. 
Surprisingly, this tidal wave of turnover isn't just happening in restaurants and health care like one might expect; it's happening in industries like professional services, finance and IT too. Some are calling it the Great Resignation, others the turnover tsunami, and even more have dubbed it the Big Quit. Regardless of its name, organizations need leaders who can handle it.
Future-seeking leaders – that is, leaders who are highly competent, seek continuous improvement and embrace opportunities that no-one else wants to latch on to – have taken this mass exodus and assumed control. They've looked beyond the headlines, taking note of the trend flying below the radar: the Great Hire. That's right; far more people have been hired in 2021 than have quit. The vast majority of the workforce that quit one job seamlessly moved into a different, more attractive job. And therein lies the opportunity.
The opportunity that, perhaps, the Great Resignation isn't the point, but the Great Reconfiguration is – seizing this once-in-a-generation opportunity to retool organizations with offense and defense strategies to create places people not only have to go, but also places people want to be.
And creating something of that magnitude starts with leadership from frontline managers to mentors, directors to vice presidents and CEOs because leaders directly impact key human resources performance metrics like retention, engagement, job satisfaction and internal mobility. A good leader promotes employee happiness, whereas a lousy leader only leads people out the door, resignation in hand.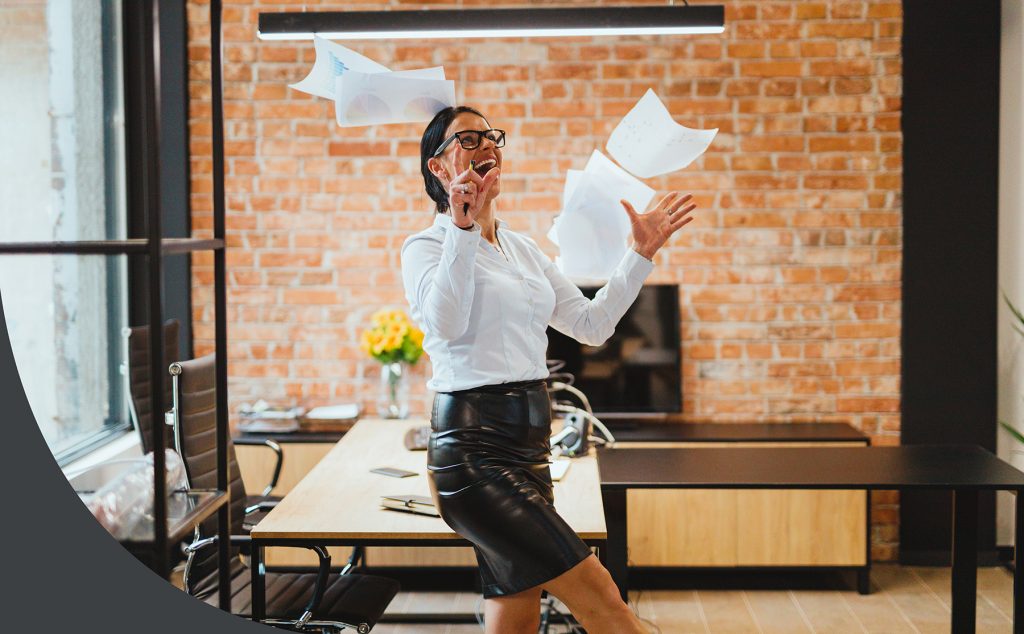 Simply put, to help employees feel more satisfied in their careers, organizations need to give them better leadership. In this new environment, leaders must strive to hire more employees than they lose, and focus on why people join and stay, in addition to why they leave. They need to create inspiring value propositions and improved employee experiences that respect a work–life balance, and see flexibility and connection as an advantage to not only retain talent, but also drive success, and set their organizations apart. Here's how:
Transform pay and benefits:

When

Future Forum

asked 10,569 knowledge workers to rate the various factors they value most at work, compensation – including pay, benefits and recognition – came in at number one. Employees have legitimate reasons to feel undercompensated, and employers need to take action. Start by being proactive and ensuring pay is competitive and fair. Personalize health benefits and recognize savings and retirement as top priorities to help strengthen your employees' financial security in these tumultuous times.

Favor flexibility

:

The era of full-time, in-the-office work is over.

Research

shows 85 per cent of US employees who worked remotely during COVID-19 prefer to work either remotely or in hybrid arrangements permanently. So drive that change, helping your organization embrace remote and hybrid work. Provide employees with the flexibility to work where and when they want to gain a significant competitive advantage over more rigid competitors.

Motivate and inspire

:

Of the one in four workers who are actively looking for a new job,

80 per cent

say they're concerned about career advancement and 72 per cent say the pandemic has motivated them to reassess their skill sets altogether. Help team members identify career paths within the organization. Offer training programs from high-touch options like mentoring and coaching to self-paced learning for employees who want to level up their skills. Even more, take it a step further and offer career flexibility; something more akin to a career

jungle gym

than a corporate ladder. By providing innovative career paths that allow employees to work intensely at certain times in their careers and less intensely at others as their personal lives change, this can make all the difference between a high-performing employee who stays and one who goes.

Cultivate connection

:

People have been starved for human connection after months and, in some cases, years of remote work. While working from home has had its benefits, mental health hasn't always been one of them. Take this opportunity to reshape and refresh your managerial skills to include good, old-fashioned human connection and a hefty dose of empathy. Reach beyond the screen, checking in with employees to connect on a more human level. They want to feel seen, heard and understood. So use meetings, both in-person and remote, as opportunities to connect and don't take them for granted. Because a happy team is a productive team and even more, they're loyal.

Drive resiliency: Stress can hamper performance. Focus on efforts to drive resiliency in ways that consider workload, time off, counseling, behavioral and mental health assistance, as well as financial wellbeing and support. Leadership behaviors that support a resilience mindset include practicality, agility, compassion and transparency. They emphasize dignity at work, making work culture safe, inclusive and, above all, equitable – foundational elements to a culture of resilience.