Extremely corrosive and highly toxic, hydrofluoric acid is one of the most volatile – and versatile – chemicals in existence. Exposure to even a small amount can be fatal so to say the business of hydrofluoric acid production and handling is best left to the experts is something of an understatement.
However, the practicality of hydrofluoric acid outweighs the risks. The solution plays a vital role in the refining of oil and aluminium, for instance. It can also be found in everyday items ranging from the freon cooling our refrigerators to the teflon coating our cookware and even antidepressant medication.
In 1985, Tanfac began commercial production of hydrofluoric acid and its derivatives, setting the company on a new course upon which it continues today.
It takes a certain chemical manufacturer to specialise in the manufacturing of hydrofluoric acid, and Tanfac Industries is among India's leaders in the field. Now in its 50th year of operation, it is currently riding high after a 12-year economic comeback. The company's shares have ballooned from INR7 (US$0.09) in 2010 to INR380 (US$5.07) today. In fact, the past four years have been among Tanfac's best, eclipsing even its enthusiastic early days.
Established in 1972 as a joint venture between Tamil Nadu Industrial Development Corporation and an individual promoter, Tanfac initially catered to the demands of India's aluminium sector. Through a technology collaboration agreement with Buss of Switzerland (now Davy Process Technology), the company was able to produce world-class aluminium fluoride, and a diverse product line of acids and fluorides soon followed.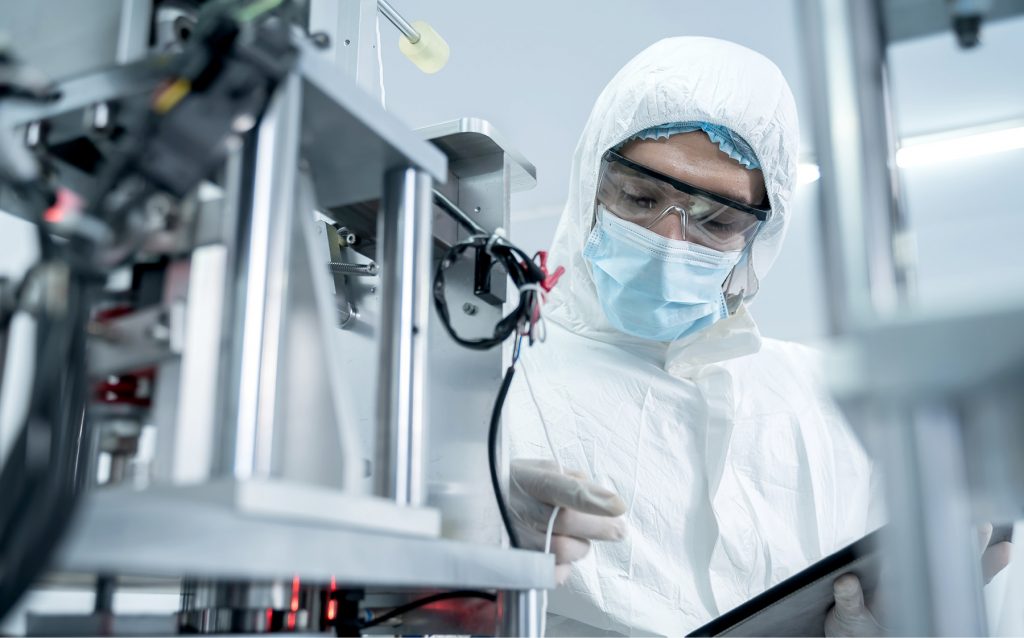 In 1985, Tanfac began commercial production of hydrofluoric acid and its derivatives, setting the company on a new course upon which it continues today.
When the global subprime crisis hit in 2007, Tanfac was thrown into uncertainty. Stiff competition from China didn't help and soon it had been reduced to doing the bare minimum to survive.
The turning point came after a change of management. The new team implemented a directive that the company could no longer simply sell what it made – it had to make what the market needed. Thus, consultations with legacy customers gave way to regular, high-level analysis of customer needs.
Coupled with sweeping improvements across human resources, operations and marketing, Tanfac's new direction resulted in a dramatic turnaround. Debts accrued during the tough times were soon repaid and the company was able to get on with what it does best.
Today, Tanfac's plant and facilities are located on a 24.3-hectare site in the SIPCOT Industrial Estate at Cuddalore, around 200 kilometres outside of Chennai. Its technology partnership with Davy survives and thrives, and has been joined by team-ups with CHENCO Germany and Grasim Industries.
Not surprisingly, safety is paramount among its day-to-day considerations. As such, international standards and practices are strictly adhered to at all levels of chemical production, and the company is certified ISO 9001, 14001 and OHSAS 18001.
Photovoltaic materials such as solar cells are also among the latest to benefit from fluorination.
Despite the relatively small size of the company's Chennai chemical factory compared to some of its contemporaries, Tanfac has grown into the largest producer of anhydrous hydrofluoric acid and aluminium fluoride in India. It's also the domestic market leader, a result due in no small part to its continuous and steady growth in production capacity and sales spurred by its consistent delivery of quality products.
A key element of Tanfac's resilience is its long-term relationships with key partners. The company works closely with its suppliers to identify improvements and adjust their processes and end products to better meet its requirements, which has led to lower prices over time.
Diversification was another driver of Tanfac's rise. Breaking beyond its single-product origins means that the company has a full range of speciality fluoride products to meet global demand. Sulphuric acid, potassium fluoride, acetic acid, poly aluminium chloride and isobutyl acetophenone are among the range that the company exports around the world.
Tanfac's ascension from economic peril to record highs remains one of India's strongest comeback tales. Even throughout the COVID-19 crisis, the company has shown no sign of slowing down. A new growth plan seeks to capitalise on the rise in electric vehicles, the batteries for which are infused with its products.
As the applications of its signature chemicals continues to increase – photovoltaic materials such as solar cells are the latest to benefit from fluorination – it seems Tanfac's position within the global chemical industry is assured.