Over the past two years, many around the world have become much more familiar with the intricacies of their homes. Long-neglected repair work was at last undertaken. Lawns weren't just mowed but landscaped. However, one of the most likely candidates for a lockdown glow-up was the humble kitchen.
"It was a direct impact of the pandemic on our industry," Stefan Lebrot, CEO of Swedish household appliance retailer Elon Group, tells The CEO Magazine. "There was a much stronger focus on appliances at home, so we at Elon saw dramatically increased sales – a double-digit increase in the household appliances we offer our customers in the Nordic region. It's been positive."
The social distancing was a double-edged sword, however, with a marked decline in visits to bricks-and-mortar whitegoods stores. For Elon, it meant an upgrade of its own. "Our key challenge has been how to increase our digital presence," Stefan shares.
At the same time, Elon needed to retain a number of physical stores around the region, a key mix of density, number of stores and their physical proximity to customers for installation, replacement and repairs.
"Bottom line, we managed to improve our digital presence and processes, and what we've seen on the back of that is an increase in store visits," he says. "And one thing that's changed is that when people come into one of our stores, they buy. Store visits mean sales, so it's been quite fantastic for us." And there are more stores than ever thanks to Elon's merger with Electra Gruppen in spring 2022.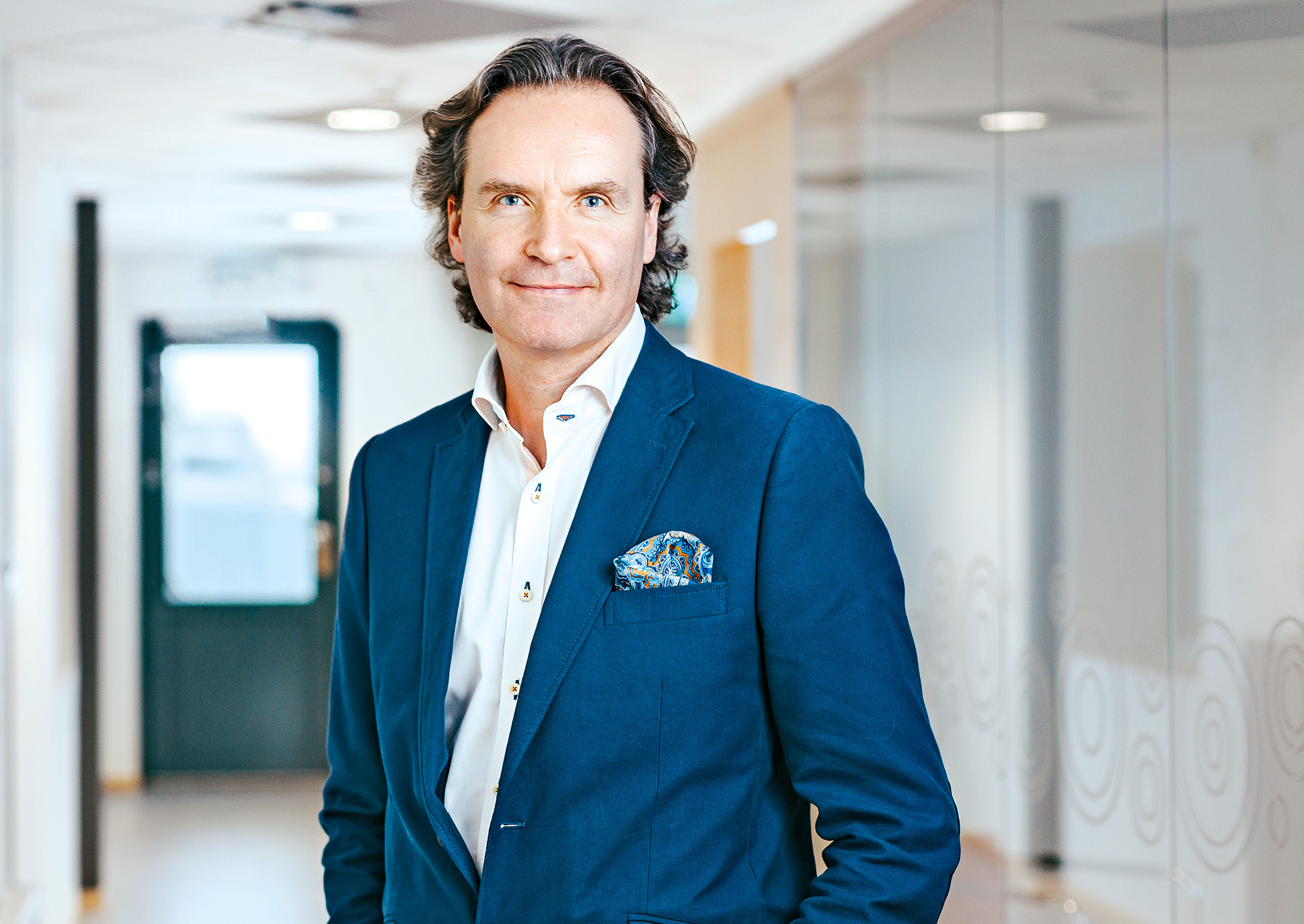 In the digital world, it's much more about guessing. It's been a challenge to be a leader digitally rather than physically.
The Elon method and make-up may have changed, but the quality of its appliance range hasn't. From Nordanro kitchens to the energy-efficient Canvac line to the in-house Elvita brand, which covers everyday appliances big and small, Elon stores present a practical and affordable front end.
Behind the scenes is a company determined to take action on the environmental issues faced by the industry. One of the biggest brands it has teamed up with is Electrolux – the partnership hinges not just on business, but on environmental action too. "We have a big environmental project in the works there," Stefan reveals.
Elsewhere, the company is seizing upon other issues it has identified as problem areas. "Transportation still has the second biggest negative impact on the environment," he points out. To counter this, Elon has implemented a train connection in its central warehouse.
"Step by step, we've forced our biggest and most vital suppliers to distribute to us via trains instead of trucks. Today, 35 per cent of all inbound transportation to our warehouse is done via train."
The retailer has also partnered with Örebro University on an electric truck project. "There are specific roads within our network that are ideal for this kind of transportation," he says. "It's a future project, but we're the only retailer involved."
Something that hasn't changed is Stefan's leadership style. "I can't say it's changed much," he reflects. "I've always been extremely transparent, straight to the point and very engaged, so there's nothing new."
Only the transition from physical to a digital hybrid way of working has challenged his methods. "When you have a physical meeting, it's much easier to capture people's attention and gauge the mood of the room," he explains. "In the digital world, it's much more about guessing. It's been a challenge to be a leader digitally rather than physically."
One of the biggest advantages of the digital revolution, however, is the ability to maintain deeper and more involved communication with suppliers and customers alike. "We have a customer club, the membership of which has dramatically increased to almost half a million members in recent years," Stefan says. "And through the club, we issue surveys and use the feedback to improve our offerings to customers."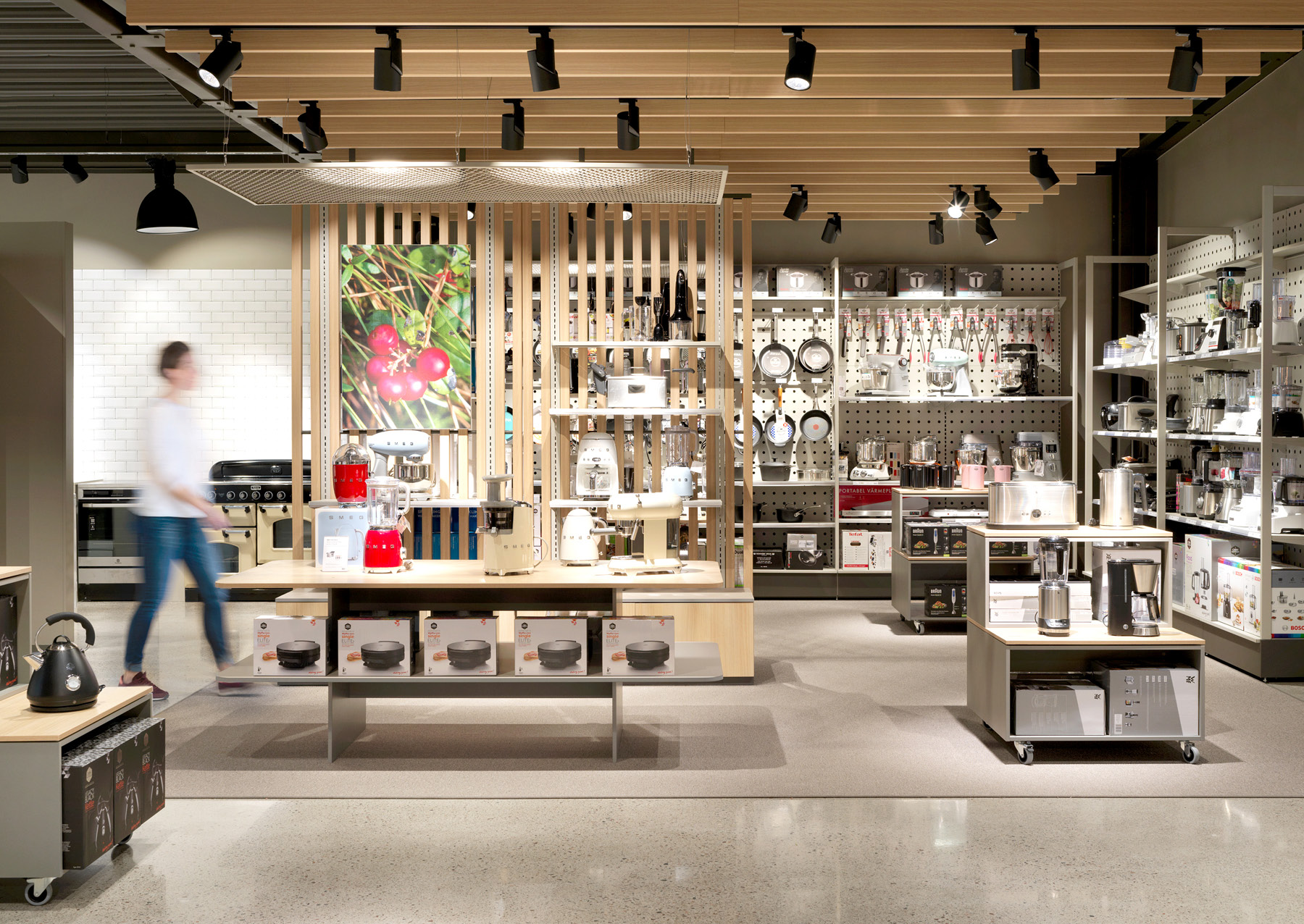 The world has changed; walking into a physical store just to see a line of 20 or 30 different refrigerators will be totally irrelevant soon.
The same is done for Elon's business partners and suppliers. "These are more direct, but again we use the feedback to change and improve," he adds. "We've also increased the frequency of our employee surveys, which are handled through an app."
According to Stefan, the latter has already had an effect on Elon's team. "We've improved when it comes to employee retention," he confirms, a development that plays in nicely to the company's future plans.
"If I close my eyes and think ahead 10 years, I see our journey going from physical products to services. The world has changed; walking into a physical store just to see a line of 20 or 30 different refrigerators will be totally irrelevant soon. You need to have a great experience, both physically and digitally, and if we can't create that, there's no reason for us to exist."