Charged with providing a timely supply of consistent high-quality nutrition to farmers and their livestock, Noveltech Feeds is committed to incorporating the best technology alongside a ground-level market study to keep up continuous improvements in the quality of its feed.
Backed by Goldman Sachs, the company has acquired Rohini Minerals, Nutrikraft India and Neogenetics Foods, and has 18 feed-producing units across India. Most recently, it added an edible oils and solvent extraction business, and acquired an integrated oilseed processing plant with a refinery.
Another recent development is the appointment of Sandeep Karkhanis, who has now been the Managing Director for Noveltech Feeds for just over a year.
"I've completed almost the whole cycle of all the segments of animal health and nutrition."
Experience driving development
An innovator and expert within the feed industry, Sandeep's current role may be in its infancy but his tenure in the industry is certainly not. Prior to joining Noveltech Feeds, he had clocked up 35 years of experience in the animal health and animal nutrition domain.
"I started my career with Hindustan Unilever. I was there for 14 years, handling its feed business," he shares. "After Unilever sold off that business to another company, I joined Provimi Animal Nutrition India as a Managing Director and worked there for 12 years."
Following these positions, Sandeep operated his own business for two years before returning to the corporate animal health segment with Sanofi to head its vaccine business, Merial. After it was acquired by Boehringer Ingelheim, he became a combined entity Managing Director. Six years later, he joined Noveltech Feeds.
"I've worked within complete feed, then went to the feed additive business, premixes, then therapeutics, biologicals and have now returned to working within feed," he explains. "So I've completed almost the whole cycle of all the segments of animal health and nutrition, and have worked with the multinationals."
Broadly speaking, his experience affords deep insight into the industry, across research and development, animal feeds and nutrition, and commercialisation of animal health products and vaccines. On the business side, he is experienced in mergers and acquisitions, developing a collective vision for the future and managing teams.
This experience – and his personal career goals – were major factors in his decision to sign on with the company. "First and most importantly, I have known the business for 14 years," he says. "I know the different species' feeds and the different age group lines within the species – which I am familiar with across both product manufacturing and quality."
Being a Goldman Sachs investment was another key motivator. Sandeep tells The CEO Magazine that when Goldman Sachs enters any business, it looks at turning around the business in a short time, making it ready for the next move.
"I felt that I could shape this business to new heights where there could potentially be a strategic buyer. From that angle, it suited my career ambitions," the points out.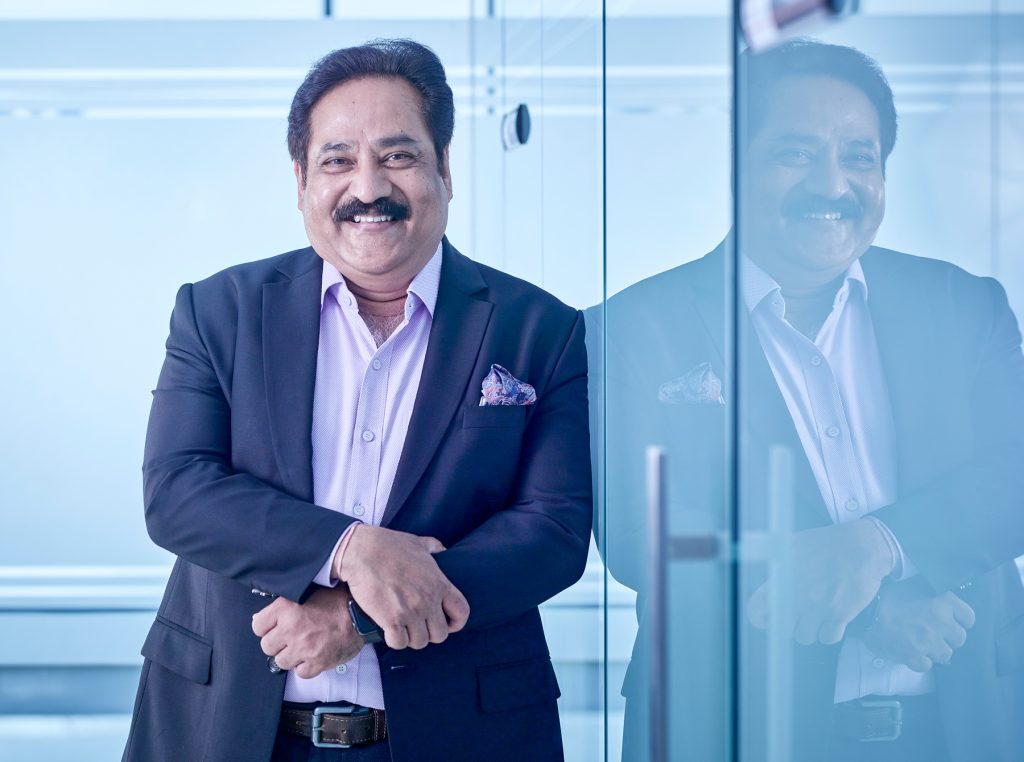 Building a big future
With the company closing somewhere around US$123.8 million in annual turnover, Sandeep says his first objective is integrating and harmonising two acquisitions which Goldman Sachs made some time back. This includes product optimisation across formulation, manufacturing footprints and human resources.
His second objective is to look for a couple more acquisitions in the same segment, revealing he would like to grow organically as well as inorganically – with Goldman Sachs being an investor that doesn't mind investing further.
"Third, I'm looking at the growth in certain segments of the livestock, particularly the dairy animals," he explains. "It used to be backyard farming but in the past five years, things have been changing. The small- and medium-size farmers are coming up with cross-breeding programs. So there is a definite need to have a higher level nutrition for the dairy cattle animals. This is where my focus will be for the near future."
Quality meets cost effectiveness
Sandeep believes that providing more cost-effective, high-quality feed to farmers will also drive growth and ultimately benefit the consumer. To this end, he will be looking at layer feeds and layer concentrates for poultry – an area that has historically been a home-mix business.
"Over a period of time, farmers have made multiple experiments on their own and eventually concluded that, when they're not available or they are at high price, it does not make sense for them to keep producing their own feeds," he says. "We bring the technology part of it, selling them the concentrate and adding the premixes to that. Our understanding of nutrition is far better."
Ensuring quality also comes down to the suppliers Noveltech Feeds partners with, and Sandeep is cognisant of the value strong partnerships bring to this industry. "We are already have annual contracts with companies like Novus, as we know their quality – we have tried it over a period of time and they give the best service to us."
"Our relationship is a testimony to unparalleled mutual trust. Noveltech Feeds and IFF has a respected and valued relationship. Our expertise and application capability in nutrition and health has enabled both companies to develop, supporting Noveltech's vision of protein positive India ." – Madhukar Kulkarni, Sales Director, Health & Biosciences – South Asia, IFF