Last year, after 25 years in banking, Salvador Ferrer found himself ready for a new challenge. "The time had come for me to step aside and consider new paths for the future," he tells The CEO Magazine. The realization had coincided with a wind of change sweeping through Uruguay. "The country was also preparing for a new government."
After years of left-wing leadership, the South American nation was on course to elect 46-year old lawyer and centre-right National Party politician Luis Lacalle Pou and usher in its first conservative government in 15 years.
Salvador, a highly respected figure in the country's finance world, was seven years into his position as Corporate Bank Head for Uruguay at Citi, and was already on the government's radar. So, when word of his intentions started to spread, it's little surprise what followed. "I was invited to take up the challenge of accompanying the change that was coming from within," he shares. The role? President of Banco de la República Oriental del Uruguay (BROU).
As the largest bank in Uruguay, BROU is a universal bank with both commercial and development activities. Founded in 1896 as a result of the Farming Congress of 1895, its initial mandate was to offer credit for farmers and landowners at moderate interest rates. With "our country bank" for a slogan, the state-owned bank has been by the nation's side through the good and the bad for the past 125 years – a legacy Salvador was more than ready to continue.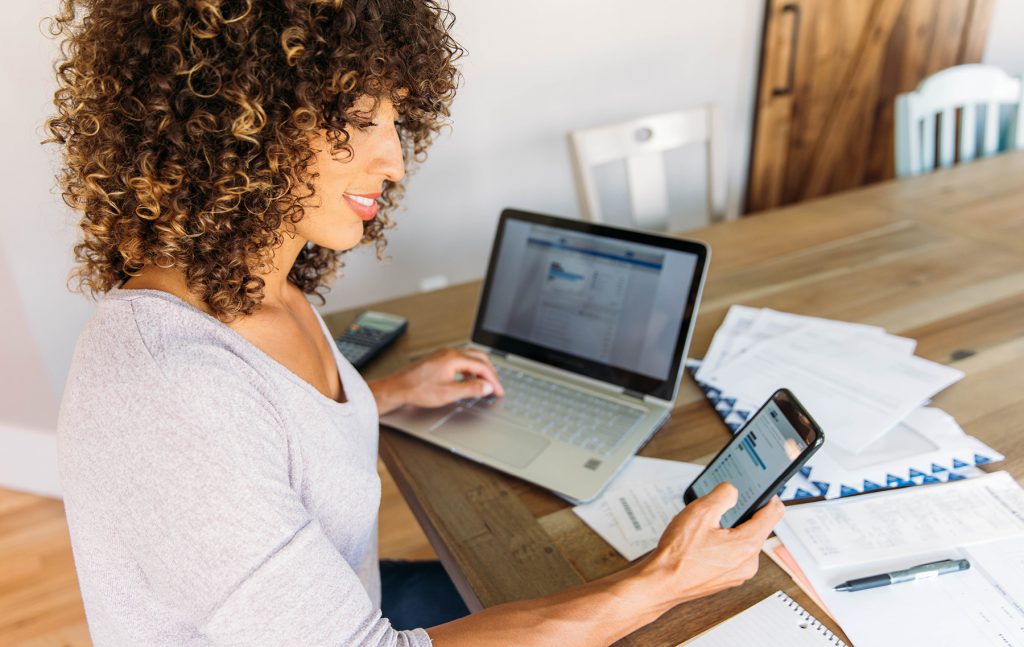 "Our message to our SME clients was to forget about their bank debts for six months."
With COVID-19 sweeping across the globe, it was imperative that Salvador assumed leadership from day one. "In our initial conversations, we hadn't planned for such circumstances," he admits. By 2 April 2020, his first day in the role, the pandemic had already arrived in Uruguay. "The country had been shaken for two weeks. From the very first moment, we understood that the bank had to live up to its mission: to be a solution for our clients and a leader in the market."
CRISIS RESPONSE
Salvador understood that BROU had a major role to play in maintaining the nation's financial stability. "In these specific circumstances, we had a fundamental role in sustaining the economic activity and the payment chain," he explains. However, unlike other crises, this time the bank and the financial system in general had a clear advantage. "We were fortunate to be starting from a position of very good liquidity."
This allowed the implementation of a multi-faceted, multi-stage approach. "In the first instance, we were quick to attend to the different financial needs of our clients, both companies and individuals," Salvador explains.
Along with deferring installments, another solution offered in the early days of the crisis was credit refinancing. "For debtors of less than US$200,000, the bank offered an automatic 180-day relief at no cost to the client," he recalls. "Our message to our SME clients was to forget about their bank debts for six months. Following that, we implemented a credit support system that I would call extraordinary."
---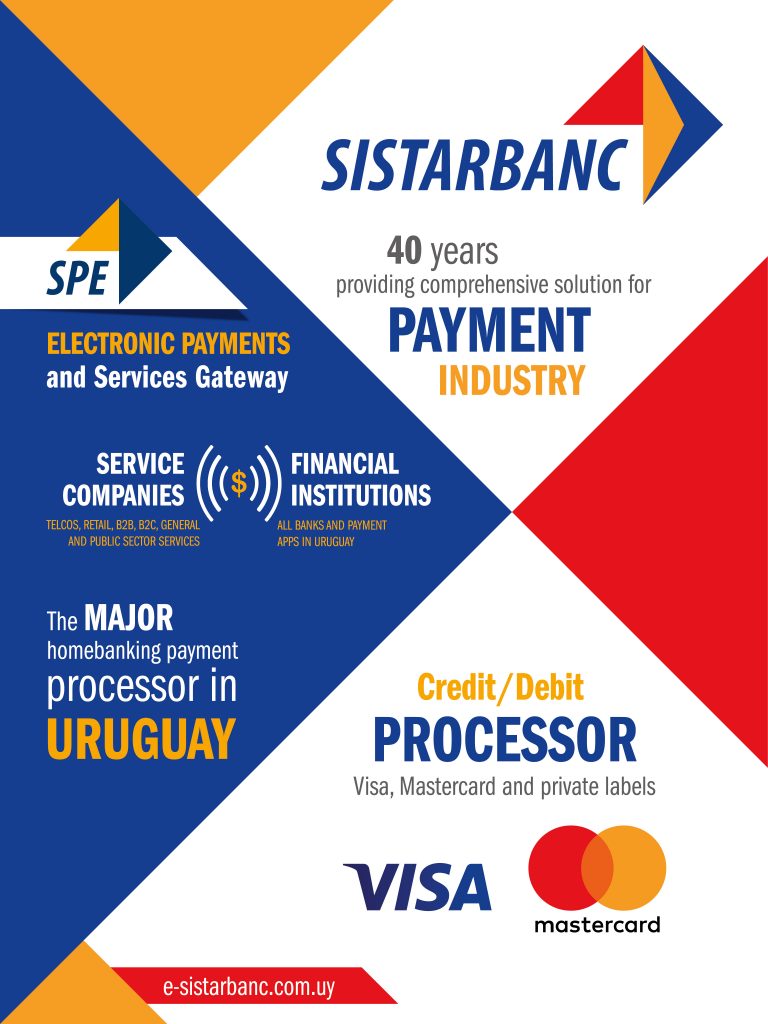 ---
Advertisement
That initiative was backed by a system of state guarantees, which Salvador explains were already in existence, but became a fundamental aid during the crisis. With the backing of this guarantee system, BROU was able to provide relevant credit support to its SME clients in particular. 
"Such was the extent of the assistance that we offered, if we look at the evolution of credit from the beginning of the pandemic until today at an aggregate level, we find a slight expansion of credit," he says. "This is not at all natural in an economy that went through a very significant economic contraction." These results demonstrate the extent to which BROU "kept the engines of the economy running, as the government was demanding," he adds. 
BACK ON TRACK
Now, more than a year into the role, Salvador is finally able to look beyond the pandemic. "As we are beginning to open up, we can look optimistically to the future and focus once more on the strategic objectives we set ourselves initially," he points out. And that includes being a proactive rather than reactive bank that stimulates economic activity through business growth. "Instead of being a bank that receives its clients on demand, we want to be a bank that actively goes out to look for them."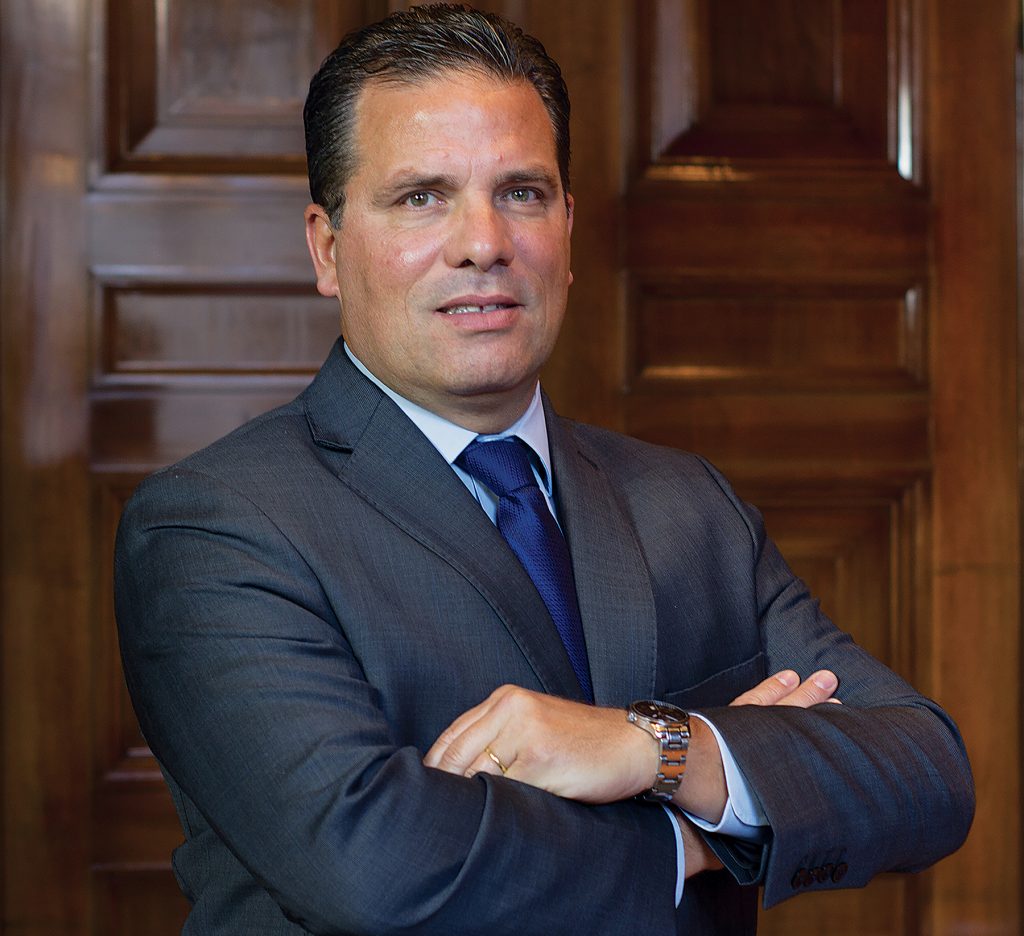 "We need to go out to the market to offer solutions and play to our strengths to reach our customers."
To do this, Salvador has brought to his team an increased awareness of commercial aggressiveness. "We need to go out to the market to offer solutions and play to our strengths to reach our customers," he reflects, adding that one particular focus is an objective to increase its loan portfolio. "We have a strong focus on the expansion of the credit business itself, both at the corporate and consumer level."
And while the bank has a 50 per cent market share when measured by the level of deposits or the size of equity, he spots an opportunity for growth along the asset side of the business. "This aligns with our institutional mandate of supporting economic development and credit expansion in our country," he confirms.
Along with BROU's agricultural roots and its continual drive to be the best agricultural bank in Latin America, Salvador says the institution is looking to expand in all sectors such as commerce, services and tourism. "BROU is a universal bank and we have a significant role to play in retail consumer banking," he explains.   
DIGITAL DEMAND
Beyond the expansion of credit, another strategic pillar looking towards the future is digitalization. "We are a country which, in the past few years, has talked a lot about financial inclusion," Salvador says.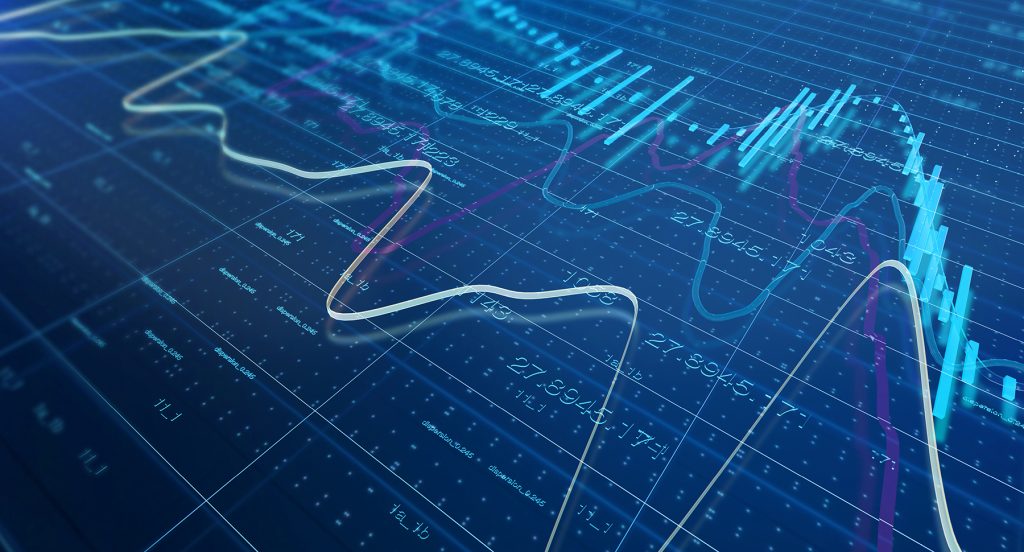 In fact, concrete actions were taken with Uruguay's 2014 Financial Inclusion Law, which mandated that wages and pensions be deposited into a bank account. For BROU, it has experienced a 50 per cent growth of its client base – from one million to 1.5 million – since the reforms were introduced, yet despite the progress, Salvador believes there is still work to be done as the nation's population approaches 3.5 million.
"Many of those customers who are now banked because they have a bank account continue to operate on a daily basis in the traditional way," he reveals. That means a visit to the bank to make a cash withdrawal once every four weeks, and then a cash economy for the rest of the month like they are accustomed to. "There is still a long way to go in terms of true financial inclusion, of offering our customers agile, modern, cheap and reasonable transactional solutions that allow them to find themselves really financially included."
With this in mind, BROU is focused on being a partner to the country's central bank, Banco Central del Uruguay, as it looks to modernize the payment system. "Perhaps this will happen hand in hand with fintechs, which have a much higher innovative capacity than we do in the banks," Salvador suggests. "It's about looking for ways of relating to each other to offer our customers better solutions."
After all, as the 'country's bank' with extensive territorial coverage, it's not by chance that BROU has a leading role in both the economy and society in general. "As a commercial and development bank, we facilitate business and accelerate the growth of our companies," Salvador says. "It's what differentiates us in the market."