Rahul Kale has always looked at the bigger picture, so when he founded Sunpower Renewables in Australia in 2016, it was with the aim of reaching as many people as possible. "We set out on a mission: how do we make renewable energy independence a reality for everyone?" he tells The CEO Magazine. 
That question led to years of product development, innovation and marketing across different industries. Now, it has all come to fruition. "What we've managed to achieve is an all-in-one solution combining all the different components of the solar power plant, integrated into one single, small, portable compact device," Rahul shares.
Much of the company's success can be attributed to his previous experiences. "I've been lucky to have had senior leadership exposure across the board from finance and balance sheet management, to risk and portfolio management, to corporate treasury and in client coverage," he recalls, describing how the basic tenets of his commercial banking background helped him build the company. "I was able to replicate the structure, systems and processes from my corporate experience while building the company and that has been a tremendous asset." 
Rahul is a big believer in company culture and he goes out of his way to make sure his teams are always at their productive best. "In our pursuit of sustainability, our emphasis is always on innovation and quality. Being heavily research and development-driven, innovation is naturally a core business value for us, and a continuous reality. Innovation for us is more than just implementing a new technology, solution, or process. It is our culture and one of our corner stones – something that we come back to in good and bad times," he says, adding that focusing on employee wellbeing is vital to achieve this.
"It's important to create a culture within the organisation and keep challenging the status quo, creating new products, hiring the right people and giving them the liberty to go and perform. Our goal is to bring what we have conceptualised into reality."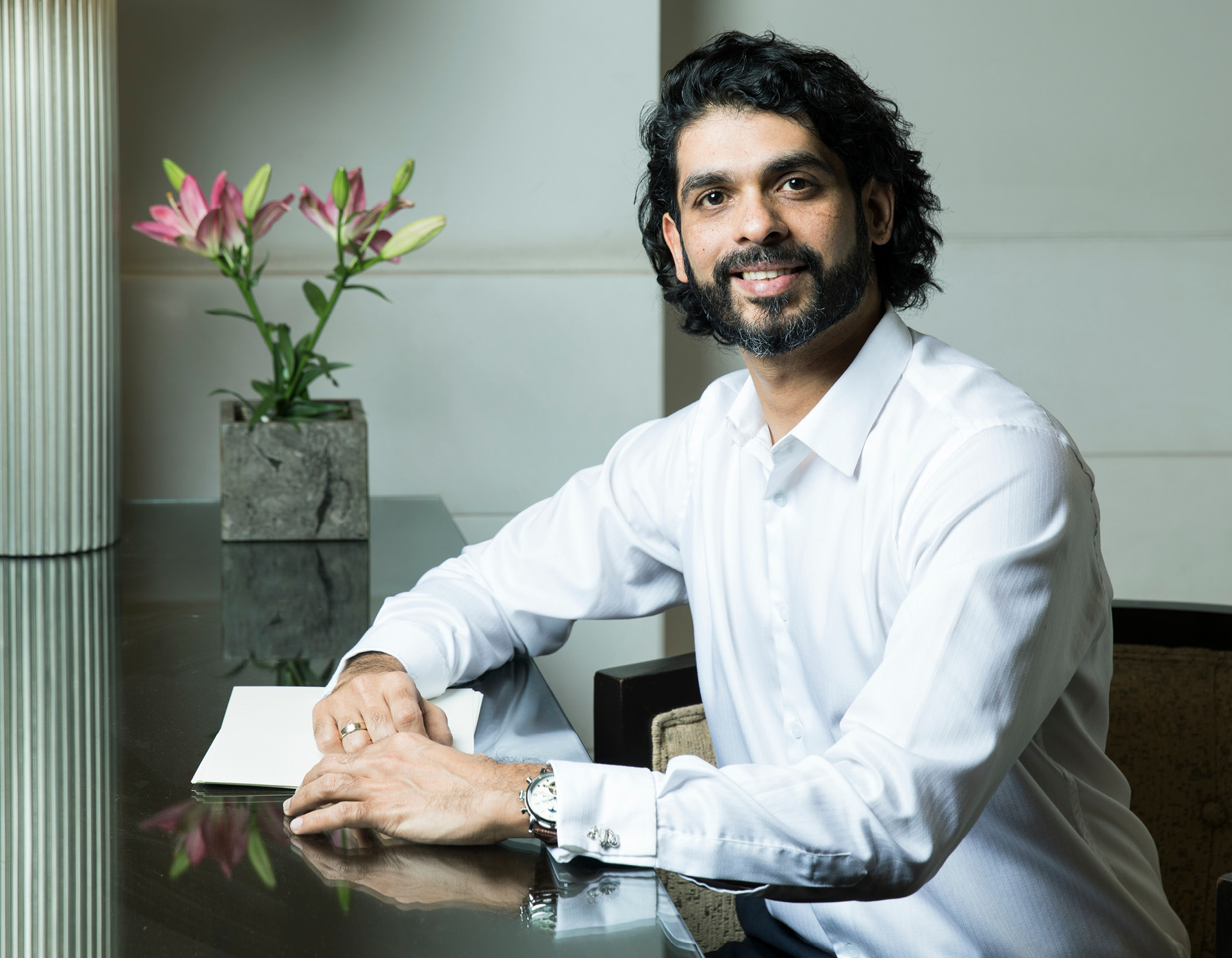 The ethos for our company has been energy independence for every consumer in the world and to promote a sustainable and affordable future.
Rahul considers the emphasis on team culture and innovation to be the differentiator between Sunpower Renewables and other companies. "We have learnt that a creative leadership team tends to be the ultimate driving force of innovation within an organisation, and we are lucky to have one," he says. "Our core team realises that with innovation there is no place for complacency. Therefore, we had to set up an innovation friendly environment with systems and processes that support initiative, creativity and R&D."
Despite the remarkable success of the Sunpower Renewables research and development team, Rahul has taken up the challenge to keep innovating and improving the products. The pandemic has also opened new doors for the company and has accelerated the adoption of renewables. "I attribute our success during the pandemic to our company's agile and proactive mindset," he shares.
"Before the pandemic, we were in the business-to-business space, but the pandemic forced us to look at online platforms to distribute our products. Globally, we have Amazon and recently in India, we have listed with Croma. We want to expand into Europe and North America, and deepen our presence in existing markets like India."
For Rahul, India offers a wealth of opportunities. "The beauty of the product is that this can be used in every single customer setting and Industry. In India, this can be residential, commercial, humanitarian aid, defence and even social development," he enthuses.
However, he's aware that the biggest challenge in India is the lack of product awareness. "When people think about energy backup, they're still thinking about diesel generators. I think that's where we want to really improve – the product awareness, the brand awareness and making the products physically available for people to touch and feel before they make a decision."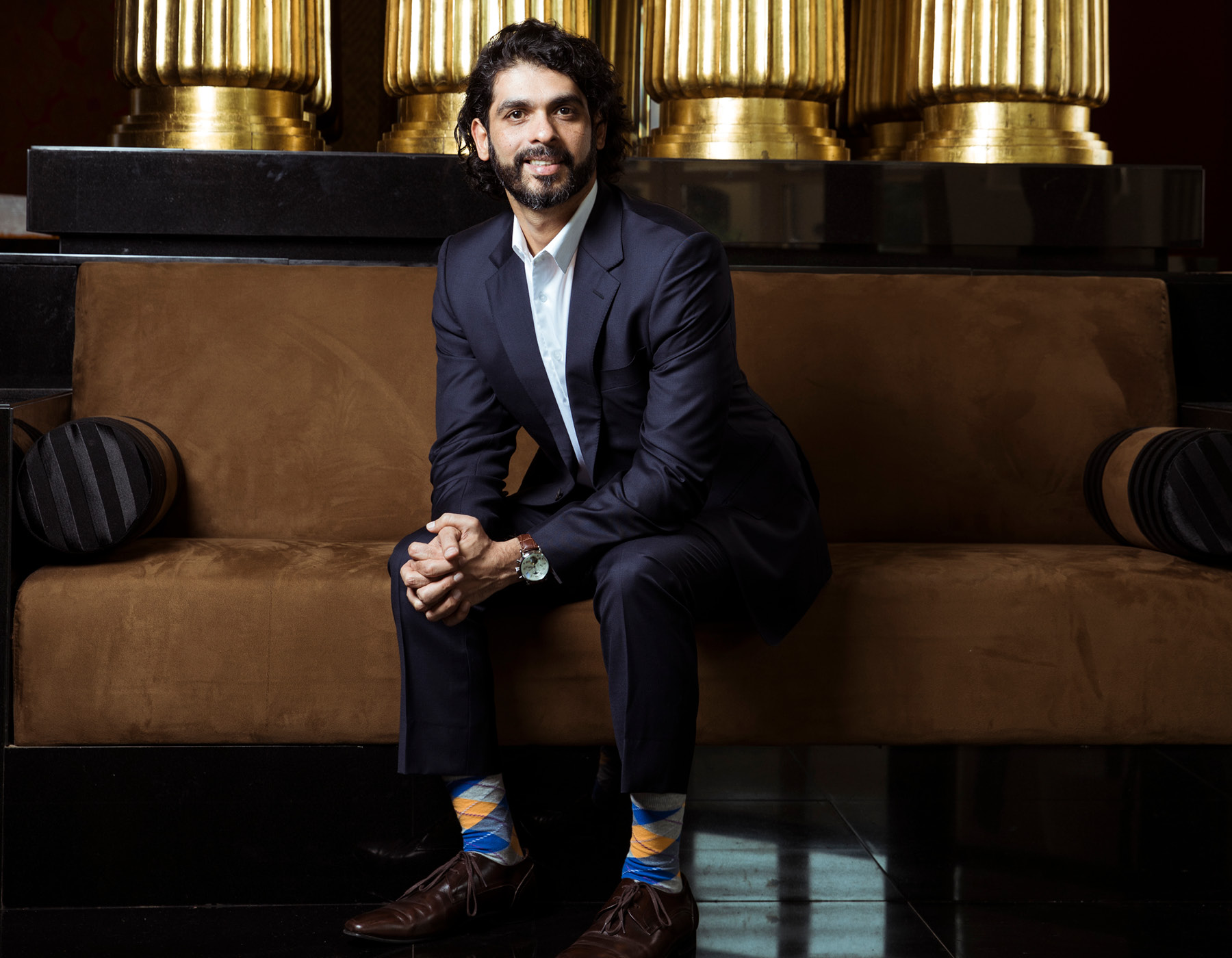 So far, Rahul has taken the right steps. Sunpower Renewables recently partnered with development organisation Pragya to install portable solar generators in rural schools in Rajasthan to facilitate women's education. 
Since it doesn't manufacture the components, the company relies heavily on suppliers, which are spread across Taiwan, Korea, China, Japan and Singapore. Rahul has focused on strengthening these partnerships. "Supply chain management is one of the most crucial aspects of our business," he insists. "During the pandemic, we still managed to secure our priority position. We nurtured it in terms of commitment, future orders and payments." 
Cultivating stable and healthy relationships with suppliers has helped Rahul in the long run as well. "When we started off, we had a supplier taking 100 per cent advance payments and dictating the delivery terms," he recalls. "We've worked a lot on quality control and today we're working on zero advance payment for our components. We've always been ahead of the curve in terms of managing our suppliers and giving them a sense of security. This is particularly crucial when you are procuring lithium ion batteries."
With the help of suppliers and local distributors, Rahul wants to help people take responsibility for their power generation, storage and utilisation. "The ethos for our company has been energy independence for every consumer in the world and to promote a sustainable and affordable future."
Ahead of the Game
"We are recognised as one of the most innovative companies in The Australian Financial Review BOSS Most Innovative Companies. The company also won the 2021 Governor of Victoria Export Award for Sustainability and the Finder 2021 Innovation award for the Most Innovative social impact solution," Rahul beams. "In 2022, we're launching a portable charger for homes and offices as well as electric vehicles. When there's no charging station nearby, you can pull it out of your car and charge instantly to remove last mile anxiety. Investing in new technologies in the EV charging space is extremely crucial for us to stay ahead of the market."