As the world's leading global foodservice retailer with over 37,000 locations in more than 100 countries, McDonald's has warmed its way into the hearts of millions. Making every meal a happy one, the popular fast-food restaurant, characterised by its famed golden arches, has taken claim as a top 10 most valuable brand in the world. And in Turkey, its legacy is no different.
"The first McDonald's restaurant opened in Istanbul, Turkey, in 1986; it was the first quick-service restaurant brand here," General Manager Oguz Ucanlar tells The CEO Magazine. "Today, we bring delicious McDonald's tastes to 100 million people per year in our nearly 250 restaurants and with our 7,000 employees. And we do it by working with the most reliable and best quality local suppliers in their sector. Whatever we do, it is very important for us to be the best and serve the highest quality."
Oguz began working for the company in October 2014 as Director of Operations and Sales and assumed the position of General Manager in 2016, right as McDonald's Turkey celebrated its 30th anniversary. However, despite the grand milestone, the quick-serve restaurant didn't have much to raise a glass to; truth is, it was struggling.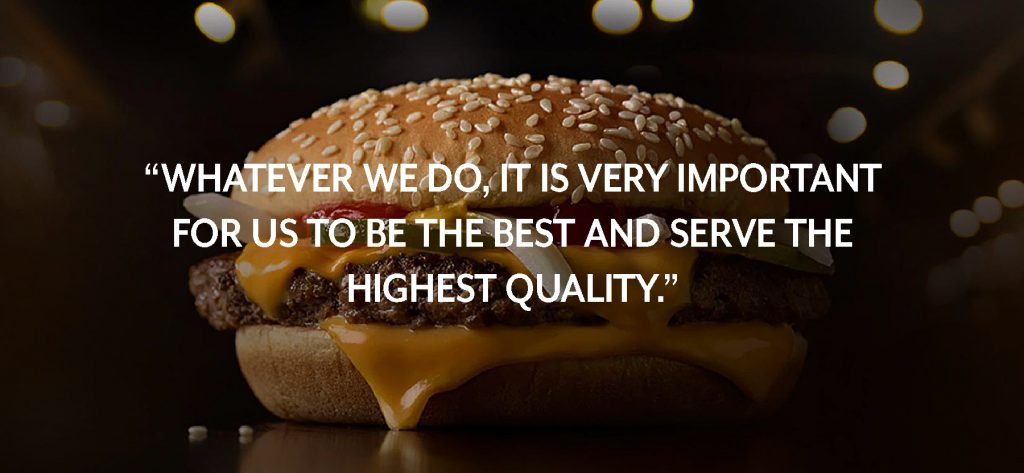 "I didn't come in just as a successor to the role, but rather to turn the business around," he points out. "Financially, McDonald's Turkey was not performing well. So, we set up a new strategy with profitability-oriented growth targets.
"And by 2017, not only had we sold our one billionth hamburger, we also closed the year with 15 per cent growth, making us the fastest growing country in McDonald's system. Turning around this business, this huge business, when it hit bottom in a very competitive environment has been a huge motivating factor for me. Personally, that's as motivating as it gets."
This solid foundation, along with the fact that McDonald's Turkey sources nearly all of its products locally, positioned it well to weather the storm of the COVID-19 pandemic that hit in early 2020. "We adapted very quickly to the pandemic circumstances," Oguz explains. "Currently, 98 per cent of our products are provided from Turkey. In fact, we are one of the few countries in the McDonald's system that meets its demands from local suppliers to the highest extent. Thanks to this, we didn't experience a stockout due to the pandemic."
Even more, customers began gravitating toward brands they could trust during this uncertain time. And, fortunately, Oguz says McDonald's Turkey was one of them. "We prioritised the health of our employees and customers," he says. "And during this period, with consumers favouring digital purchasing options, we prioritised our delivery service, becoming the first brand to implement contactless delivery when our customers placed an order with us online."
McDonald's Turkey also collaborated with third parties for delivery service, giving its customers even more options to satisfy their cravings for Big Macs during lockdown. And its efforts were fruitful. "In short, we sold more than we expected," he says. "We believe the increase in online channel sales will remain in the coming period, and they will also be the stars of the future."
What drives McDonald's Turkey's investments in the technology sector is the customer experience and satisfaction. The fast-food giant continually evolves, adapting to consumer demand. "We don't steer the ship, the customers do," Oguz asserts. "What you have to do is see where the consumer is heading, where the trends are heading, and then get prepared."
It's clear that today's generation is more technologically minded than ever before. They like having the world at their fingertips, and McDonald's Turkey is making sure it stays only a tap away.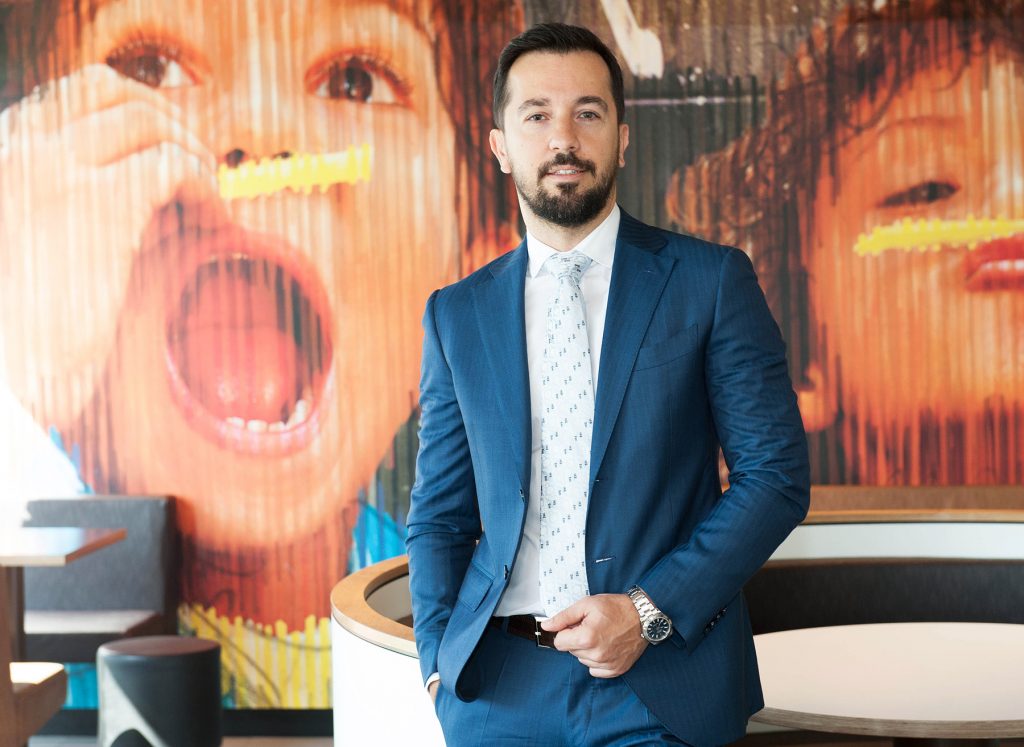 "We are the pioneers in our Turkish retail sector," he says. "We recently brought to life another successful project on our digital conversion roadmap through Appetite Line, which enables customers to order via WhatsApp and provides speed and convenience by integrating AI into our order process. The sales achieved from our digital channels, including the delivery service and the McDonald's mobile application, was two times higher than last year, representing 40 per cent of our total sales. 
"We know our customers well and provided them with 'experience improvements' by following up the digital journey with new services, such as Contactless Delivery, Pay Online — Come and Get, which played an important role in this increase."
More than the money and the technology, Oguz shares that McDonald's Turkey goes above and beyond to serve the community with more than just food and beverage. "We are here to make money, obviously, but equally as important is giving back as much as we can," he says. "We are always working for the betterment of our employees, suppliers and the millions of people who love us."
Women in the Workplace
McDonald's Turkey is a staunch supporter of gender equality in the workplace. Its senior management team has a strong female presence at 60 per cent. However, when it comes to restaurant staff, that number falls short at 33 per cent. Noting that, Oguz has made it his mission to increase that number to 51 per cent by 2023. 
"I don't have any doubt in my mind that we will reach that goal of 51 per cent," he says. "In fact, most of my direct reports are women, and I do that intentionally. I love working with women. I learn a lot from them. We support each other really well. And they can do anything that men can do."