When the French advertising giant Publicis Groupe acquired the Boston-based digital consulting company Sapient in 2015, it created a new and exciting opportunity for Nigel Vaz, then CEO of Sapient's growing international business. Throughout his more than two decades with the company, Nigel had helped expand Sapient throughout the east coast of the US and built its international business, while also advising Sapient's clients on complex digital transformations and acting as the company's Global Chief Strategy Officer.
Now under the umbrella of one of the largest advertising firms in the world that itself had been doubling down on its move to digital, Nigel could draw on Publicis Groupe's storied relationship with the C-suite, vast financial strength and rich talent base to accelerate a more connected Publicis Groupe offering for clients while simultaneously amplifying Publicis Sapient's impact by executing a bolder digital business transformation strategy, first as CEO for Europe, the Middle East and Africa, and Asia-Pacific regions, and then as CEO of Publicis Sapient.
"The opportunity for me was to create a singular focus on digital business transformation across Publicis Sapient globally, which basically meant that the only way to create more impact was if I was actually running the company, connecting the strategy to the operations," he says. This process, he adds, would end up making Publicis Sapient "the leader for digital business transformation in the world."
As CEO, Nigel has urged his own team and the company's clients to think ahead to how they plan to compete in a world that is increasingly digital – something in which Sapient had long excelled. The company launched some of the world's first online banks, retail businesses and equities trading platforms. Sapient also created some of the first digital products and services in the 1990s, such as the function allowing passengers to select their own airplane seats, which remains one of the most profitable sources of revenue for many airlines.
These achievements earned Sapient a strong reputation but without a specific brand identity.
"We had become many things to many people, including ourselves," Nigel says. "Some people thought of us as an agency. Some people thought of us as doing IT or technology. Some other people saw us as a strategic digital consulting business. I wanted to move away from all of those monikers and really focus on one idea, which is that we stand for being the premier digital business transformation company in the world."
This laser focus on digital business transformation was at the core of Publicis Sapient's own transformation. When Nigel became global CEO in 2019, the North America business had been struggling. Years of brand integrations and a heavy revenue base in marketing services had resulted in poor business performance and a confused identity. One of Nigel's most important decisions as incoming CEO was to focus the entire company globally on digital business transformation, including using that as the driver for turning around the North American business. The results were significant and,  today, North America has been growing by double digits for multiple years, becoming a source of strength for not only Publicis Sapient, but also Publicis Groupe.
Syncing Promise with Experience
Publicis Sapient's focus became core to its parent company's own transformation. With its deep capabilities in advertising and media, Publicis Groupe had perfected helping brands make a compelling promise to consumers through the mediums of television, outdoor and print, while also helping clients get their messages to the right audiences through the right digital channels and on the right devices. With the addition of Publicis Sapient, Publicis Groupe would also be able to help brands keep those promises with the capability to build compelling digital products, services and experiences that brought brands to life across multiple touchpoints.
"As Publicis Sapient, we want to be able to make sure that the customer experiences are fundamentally synced up with the brand because Publicis Sapient can transform the business to deliver the products, the services, the experiences that are consistent with how that company wants to be represented," Nigel says.
For example, in the case of McDonald's, Publicis Groupe can drive all of the advertising and marketing on one side, while Publicis Sapient could, on the other side, transform how customers buy their burgers, how burgers get delivered and how customers engage with product services on their devices and within each individual store.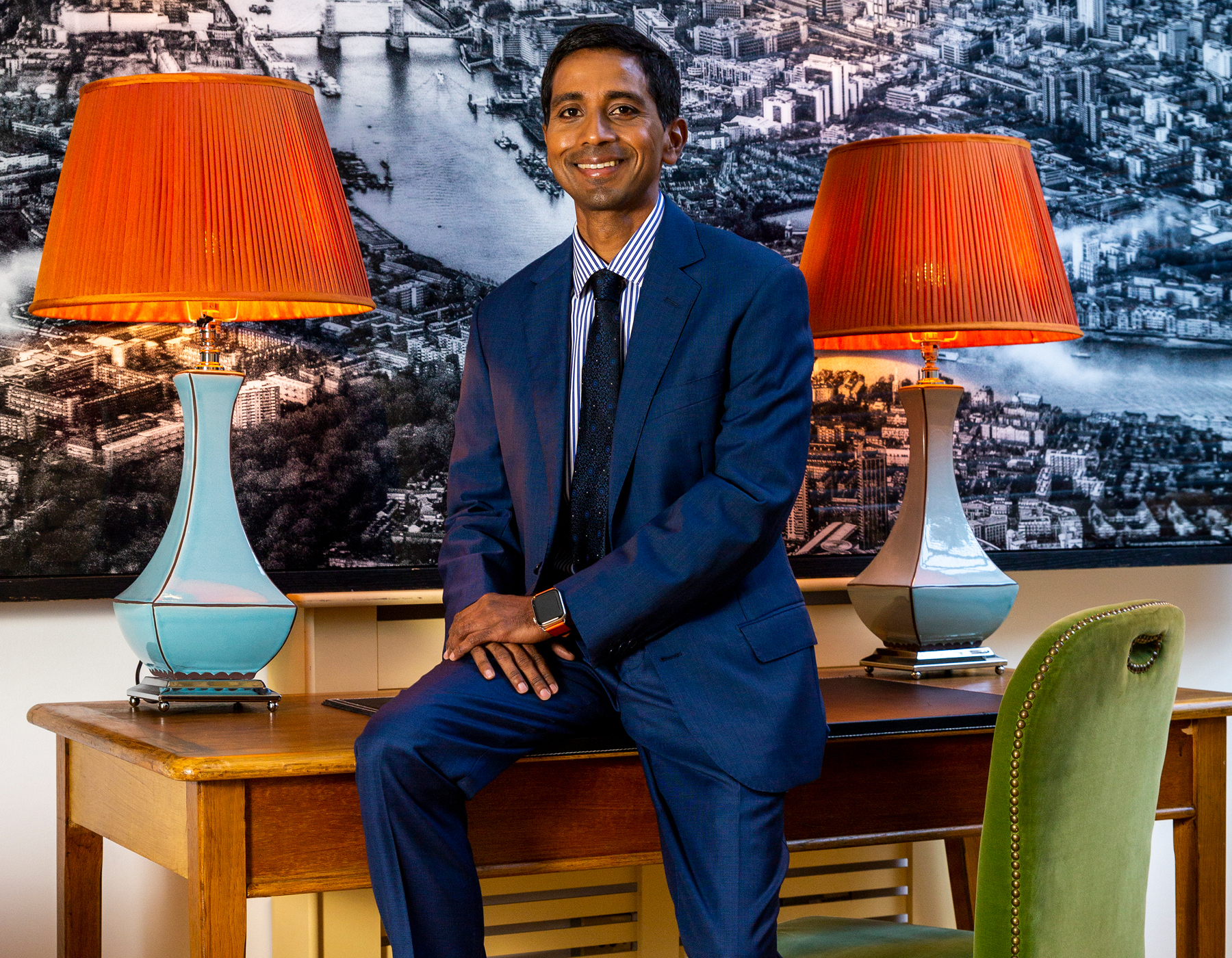 We want to be able to make sure that the customer experiences are fundamentally synced up with the brand.
"So you have the promise on one side, and you have the actual experience on the other, and now they're both synced up," Nigel says.
"While Publicis Groupe continues to be this powerful force connecting consumers and brands in the world of marketing, Publicis Sapient is advancing its own strategy of driving a really powerful digital business transformation agenda within these same sets of clients," he adds.
Impact Through SPEED
In order to ensure the maximum impact from the transformational work Publicis Sapient does for its clients, Nigel has devised a five-part framework known as SPEED and built Publicis Sapient's own capabilities around it.
The first component is strategy, which Nigel says requires "making sure the client attains clarity on where their value pools are and how to unlock those value pools."
Next, the product component means encouraging the client to view themselves as a product that is constantly evolving, like software evolves. "It sounds very easy to say, but it's very hard to do," Nigel says.
Third comes experience, which "is all about saying, what is the design, the product, the services that your customers are actually experiencing day to day, and how do we actually enable that?"
Next, engineering means not thinking about technology as a means to keep costs and risks low, but as a means of creating value: building products, services and experiences that people would otherwise not imagine were possible.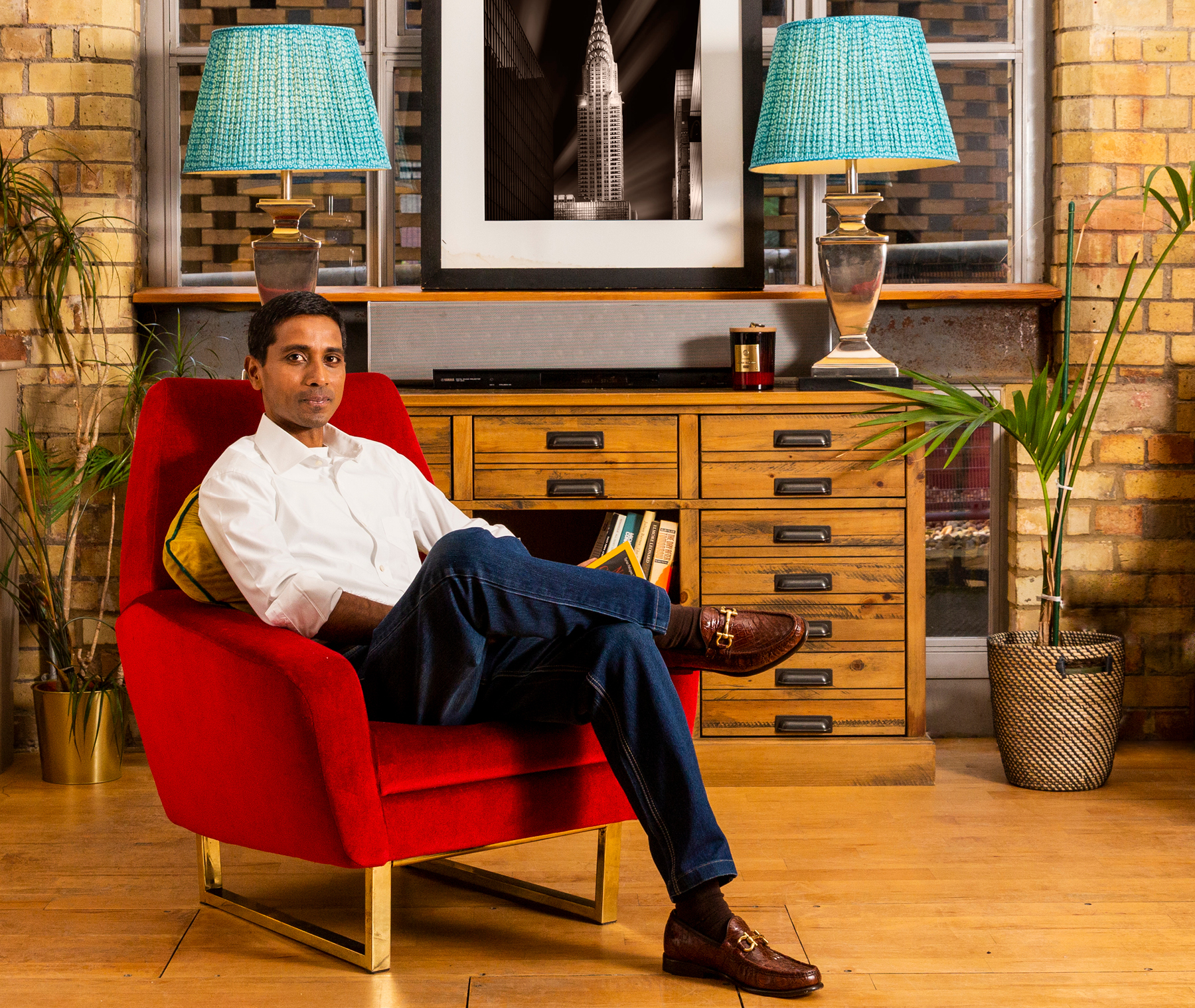 We stand for being the premier digital business transformation company in the world.
Finally, the data component means thinking about data and artificial intelligence as tools for creating "a living business, where the business is constantly evolving, almost on a real-time basis," Nigel says.
The SPEED acronym, Nigel adds, serves a plan to ensure that Publicis Sapient is not offering digital business transformation merely as a service for clients, but as a process the company is undergoing with its clients.
"We are a player coach. We are helping our clients take real actions as they transform, but we are also helping teach them the capabilities that they will need to continue to adapt those actions going forward," Nigel says.
This framework allows Publicis Sapient and its clients to anticipate and plan for a more immersive and data-rich reality.
"If you were an energy company, could you do oil exploration through just visualization without ever having to drill somewhere? With the tools that we can use to create visualizations, could you actually start to consider gaming in a physical environment, surrounded entirely by virtual input? Can you actually start to think about fashion and retail?" Nigel says. "Our feeling is this digital business transformation idea, while people are talking about it now as a short-term problem, it's going to continue to be something that businesses have to keep on doing."
Learning, Unlearning, Relearning
To establish Publicis Sapient as the premier partner for businesses seeking to undergo the complex process of digital business transformation, the company has benefited from the lessons Nigel has learned in a long career, including more than two decades at Sapient. Foremost among these lessons is that a leader must never stop learning.
Whereas many people believe their lives are divided into periods of education, working and retirement, Nigel believes that model is outdated.
"My biggest business lesson is the need to constantly learn, unlearn and relearn," he says.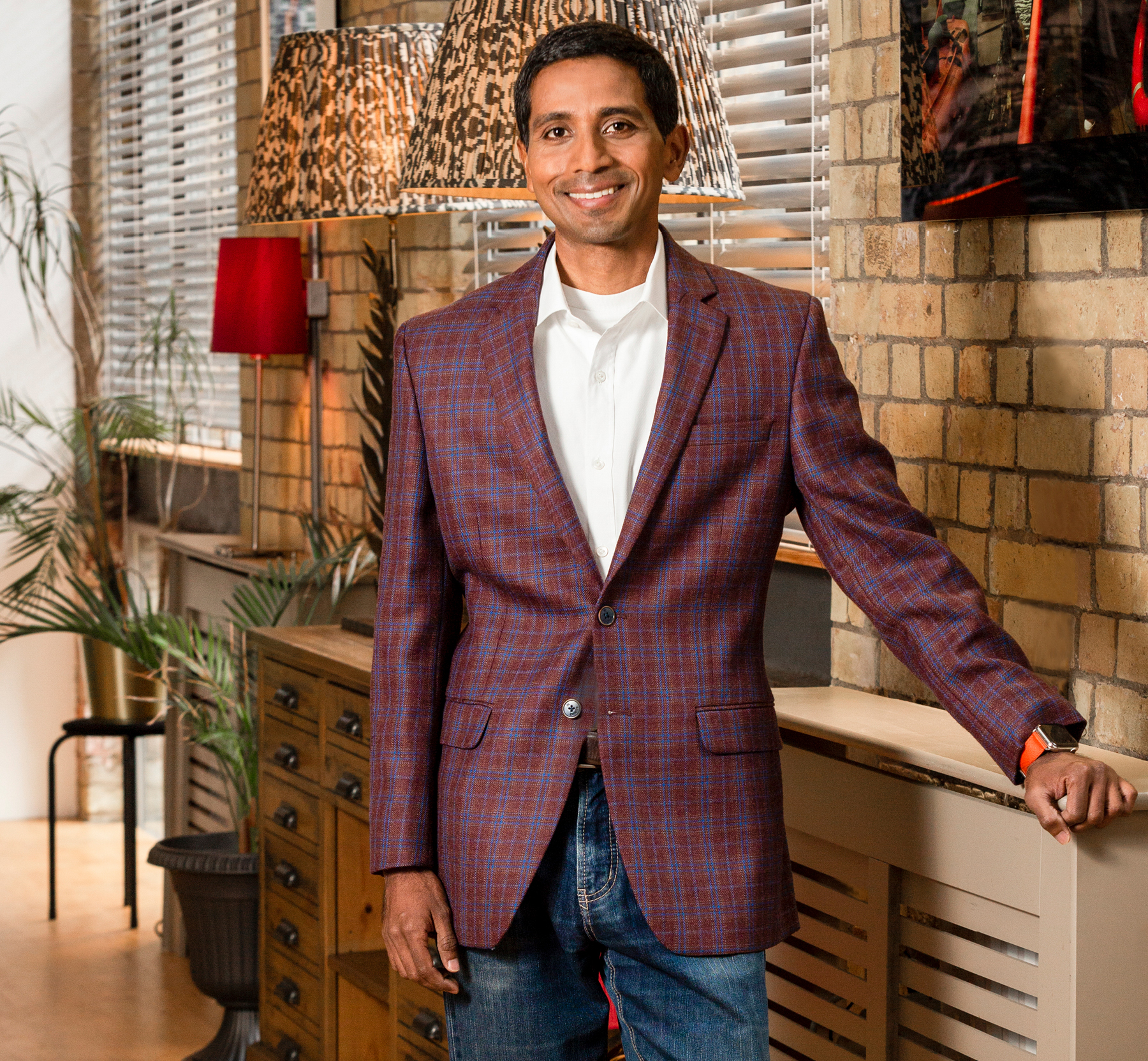 The power of being able to learn on an ongoing basis means you can let go of things that you learned yesterday to learn new things today.
For example, he recalls speaking to a CEO of a large retail business who boasted of speaking to dozens of customers in one of his stores every week in order to gather honest insights about what customers like and dislike about his products. Nigel sat down with the CEO and showed him how he could gather insights more efficiently. He pulled up the company's web analytics and showed him that thousands of visitors to the company's website were dropping off after clicking a link to a product that was out of stock.
"So for him, it was a completely different way of gathering insights, except I'm doing it with thousands of people, who are just as real as the people he was talking to in person. He just had not learned how to operate in a digital context yet," Nigel says.
"The power of being able to learn on an ongoing basis means you can let go of things that you learned yesterday to learn new things today," he says. "You have to actively unlearn the things you learned yesterday, because what made you successful back then is likely not going to make you successful now."