For some companies, diversification into non-core areas can present an ideal opportunity to expand their business and gain new customers. Yet for other organisations, spending time seeking new business opportunities can divert them away from their most important core operations. When Neeraj Kumar became Group CEO and Whole Time Director of pipe manufacturer Jindal SAW, he knew his first goal was to reorganise the company and focus on defining its core business.
"We went through two rounds of corporate restructuring, where we clearly defined the core business of Jindal SAW.  For all the non-core businesses where we did not see potential, we either sold it, shut it or had a well-defined quick exit – even if it meant some losses at that point in time," he shares.
Now that Jindal SAW has fully committed to its core business across the globe, its financial performance has significantly improved in terms of top-line profit, capital structure and standalone debt.
Even though the company is now focused on its core segment, which is pipes and tubes made out of steel, it is also among the most diversified in the industry, offering line pipes, seamless pipes and tubes of other types of steel including alloy steel. The business has also added stainless steel to its portfolio as part of its journey to become a total pipe solution company, and has entered the high-density polyethylene pipe sector.
Building on from the work Neeraj has already achieved, Jindal SAW is moving further into value-added segments and establishing a total pipe solution where the business isn't just a product company, but instead becomes a service provider.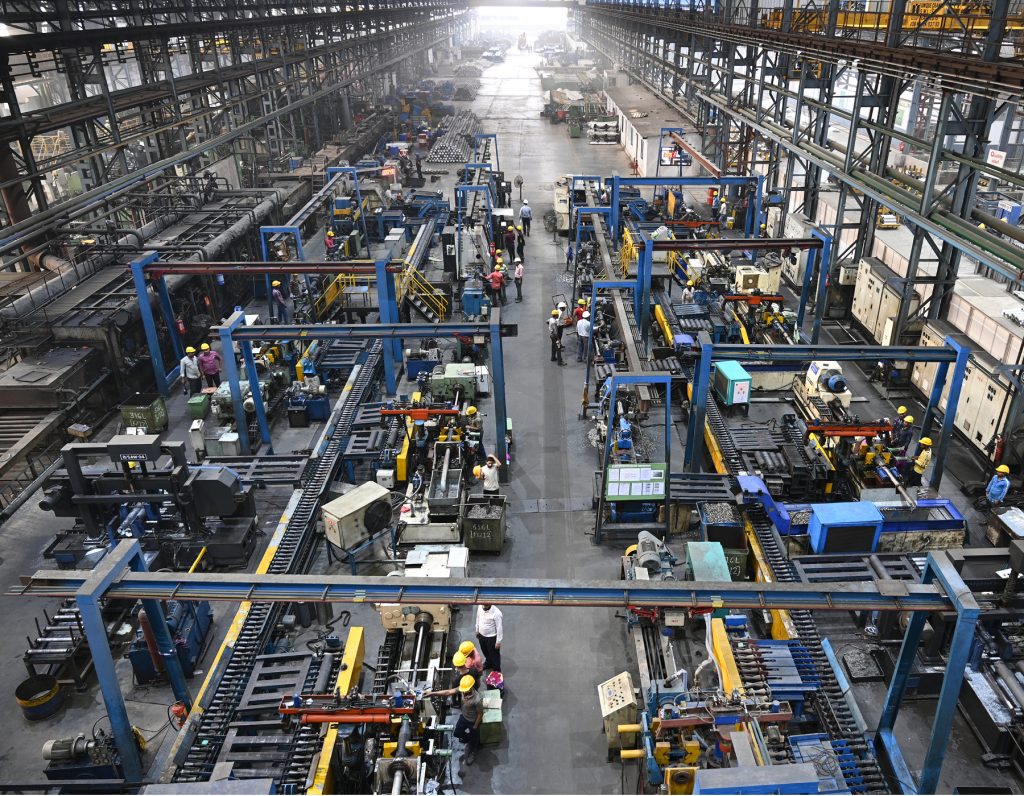 "There are three hallmarks – a focus on human resources, a customer focus and a focus on technology – which all lead to the value-added product."
Due in part to being an AA-rated company, one of only a few in the industry to maintain such a high rating, Jindal SAW is able to leverage its strong relationships with banks and rating institutions to make its expansion plans a success. Within three to five years, the company is looking to build strategic alliances with some organisations that are the world leaders in technology in order to leapfrog and move into value-added segments.
"One thing that we are now very much aligned to is the self-reliance initiative of the Government of India called the Atmanirbhar Bharat. By way of those alliances, we are trying to bring in a lot of technology and make those things in India, which would largely substitute those products that are currently being imported," he explains.
Neeraj also sees growth coming from segments that the company is already present in through the expansion of geographical distribution. "We shall remain focused on our core competency, but these are going to be the drivers, which will drive our future in terms of expansion and growth," he shares.
Keeping customers, staff and suppliers happy is a matter of policy for Neeraj and his team at Jindal SAW. Treating all stakeholders with respect across the board helps the business distinguish itself from competitors.
"We have an absolutely clean track record with our banks. We don't hold money; we pay on time as soon as the contractual obligations are met. For all our stakeholders, whether it is banks, financial institutions, government agencies, tax authorities or suppliers, we make sure that we deal with them transparently," he says.
As a result of the efforts made by Jindal SAW during the pandemic to put staff safety first and preserve life, employees are happy at the company and there is a low attrition rate even at a senior management level. According to Neeraj, a customer focus is essential to the future of the company too, with any new products or solutions only being introduced after listening to comprehensive feedback from customers.
"There are three hallmarks – a focus on human resources, a customer focus and a focus on technology – which all lead to the value-added product," he concludes. "These are the pillars on which we are trying to build Jindal SAW's future."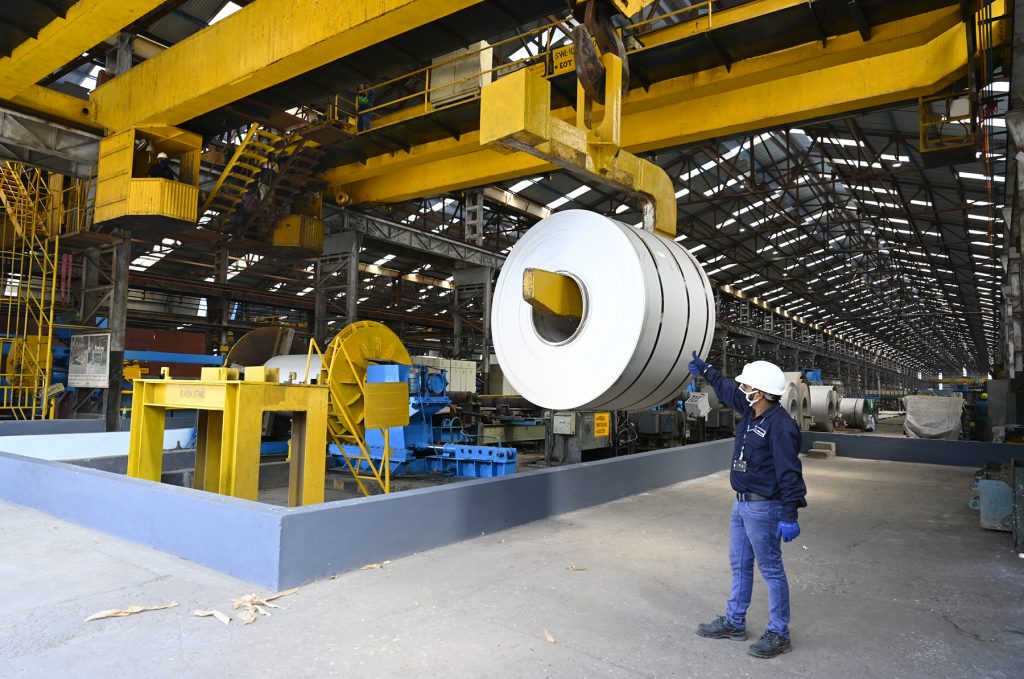 Supplier Relationships
While Neeraj admits that long-term partnerships with satisfied suppliers may mean Jindal SAW misses out on some short-term opportunities, in the long run, preserving those relationships has given it a very stable business environment.
"This is why, if you analyse our financial results, whether in an economic meltdown or a pandemic, despite there being so many external disruptions, the financial performance of Jindal SAW was rock-solid. So having stable relationships and a stable performance is something that we value," he says.