No other company better reflects the growth of Dubai over the past 80 years than the Mohamed & Obaid Almulla Group. The healthcare and real estate giant started life in 1942 as a modest, family-run construction company at a time when the area was little more than a bustling port, popular with traders on their way to Iran, and a nearby fishing village.
The region had become prosperous through the pearl trade, but the great depression of 1929 and the development of cultured pearls had destroyed many livelihoods.
But as the Mohamed & Obaid Almulla Group was gaining a reputation as a high-quality builder and growing its business, Dubai's ruler used the income from trade to invest in infrastructure projects such as an airport, the city's first-ever hotel and impressive electricity and telephone networks.
Today the Mohamed & Obaid Almulla Group is one of the Middle East's most dynamic private companies.
When oil was discovered in 1966, things really took off and neither the emirate nor the Mohamed & Obaid Almulla Group have looked back since. As the UAE built up some of the most vibrant and strong economies in the world, the Group, still owned by the same family, expanded and diversified into real estate and health care.
A large part of its success was down to adhering to the same core principle it started out with – to always produce the best quality, whatever the product. Today the Mohamed & Obaid Almulla Group is one of the Middle East's most dynamic private companies, setting international standards and helping to define Dubai's future.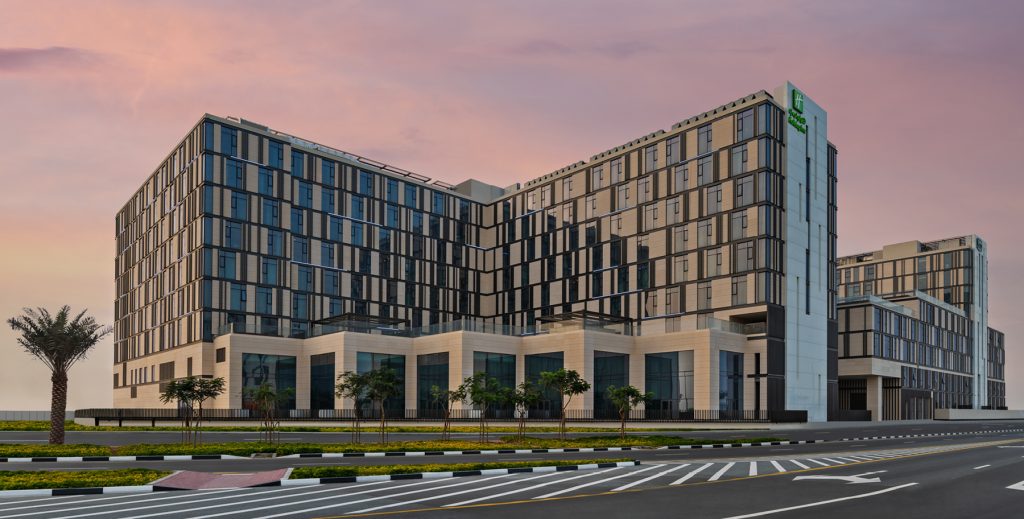 State-of-the-art health care
The jewel in Mohamed & Obaid Almulla Group's crown is the magnificent American Hospital Dubai, the country's most advanced and respected medical facility since its opening in 1996. Located at Oud Metha, right in the heart of Dubai, its purpose was to deliver a world-class quality of health care across more than 40 medical and surgical specialties that were superior to anything available in the Middle East.
The towering 254-bed, glass-fronted building surrounded by lush lawns and palm trees was the first hospital in the region to get accreditation by The Joint Commission, a US-based not-for-profit that inspects and rates healthcare providers. The American Hospital Dubai's laboratories also became the only ones in the private sector to be accredited by the College of American Pathologists. All the physicians are American Board Certified or equivalent, ensuring that patients receive an international standard of care in the UAE.
Another first for the hospital was in robotic surgery. Using the latest da Vinci Xi surgical system, the technology used here solidifies the emirate's reputation as a hub for medical tourism. In 2020, it crossed another milestone when it announced a collaboration with global healthcare technology company Cerner to set up the region's first artificial intelligence-led research centre in Dubai.
The American Hospital Dubai is also a member of the prestigious Mayo Care Network, a US organisation committed to providing comprehensive care to anyone who needs it, and allowing doctors from every medical specialty to work together and share research findings. It's effectively the largest group practice in the world with over 4,000 physicians and scientists and nearly 60,000 health staff.
Pharma purchase power
UNIMED is a Mohamed & Obaid Almulla Group division that's become one of the leading pharmaceutical and medical suppliers, distributing to 231 hospitals and clinics and 794 pharmacies across the UAE. Its sheer size means it has unrivalled purchasing power from international pharmaceutical companies and the most efficient same-day delivery network.
It specialises in pharmaceutical products, medical consumables and disposables, and medical equipment related to imaging departments, medical gas pipeline system, hospital medical furniture and air purifiers. From its roots as a small trading company servicing the needs of the American Hospital Dubai, it has become a major supplier for healthcare institutes.
The Group's other significant division in health care is Monrol UAE, Dubai's first commercial manufacturer of radiopharmaceuticals, a category of drug used to diagnose many diseases including cancer. It caters not only to the UAE, but also to Gulf Cooperation Council nations including Saudi Arabia, Bahrain, Kuwait and Qatar.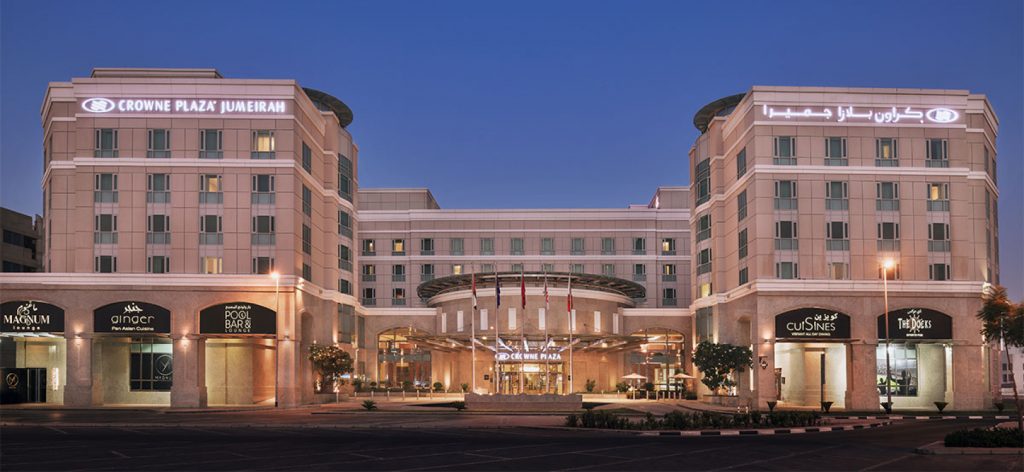 Integrated property management
As early as the 1960s, Mohamed & Obaid Almulla Group's sustained growth made it look at a new possible direction: real estate. Entering the property market would not only help it meet the growing needs of its divisions, but it would also give the Group a deeper insight into the sector.
Today, its real estate division is a reputed entity in the market, and its services include build and lease, property management, facility management and construction. With an extensive land bank and an array of mixed-use, commercial, retail and residential properties, including villas and apartments across Dubai, the real estate division's motto is, "Build, retain, sustain".
Its property management adheres to quality standardisation across the Group's property assets, emphasising preventive maintenance to ensure clients' happiness, comfort and continued positive experience. The real estate division also offers third-party management services.
The Group's most iconic property, Al Mulla Plaza, which was built in the late 70s and remains an enduring landmark, was the first ever mixed-use property in Dubai, with residential, duplex apartments and retail outlets. Its modest facade conceals an impressive collection of stylish designer shops, trendy cafes and a beautiful central square below a block of modern apartments.
Mohamad & Obaid Almulla group is setting up a full-fledged facility management company to raise the bar in innovation and economy of scale to benefit the Group's divisions and the real estate market.
The Group has played a key role in supporting Dubai's global reputation as a leading tourism destination.
The division was formed with a mission to maximise the income from the spaces within the Group's showrooms, service centres, warehouses, offices and stores. It now oversees new commercial and residential construction projects and manages buildings for third-party clients. The dedicated team has a fully integrated approach, taking care of everything from building design, planning permission and construction work to securing tenants and providing full property management.
Award-winning hospitality
The Group has played a key role in supporting Dubai's global reputation as a leading tourism destination with some of the most sophisticated and exceptional hotels ever built catering for travellers looking for luxury, lifestyle or economy.
Ishraq hospitality, the asset management division of the Mohamed & Obaid Almulla Group, has more than a decade of experience in operating several prestigious international hotel franchises in the emirate.
Ishraq recently signed an eight-hotel deal with IHG Hotel & Resorts for further expansion across the whole region for one of the world's largest brands, Holiday Inn Express. The partnership has already given the city five Holiday Inn Express hotels, the Crowne Plaza Dubai Deira, the five-star Crowne Plaza Dubai Jumeirah, and the Staybridge Suites and Holiday Inn at Al Maktoum International Airport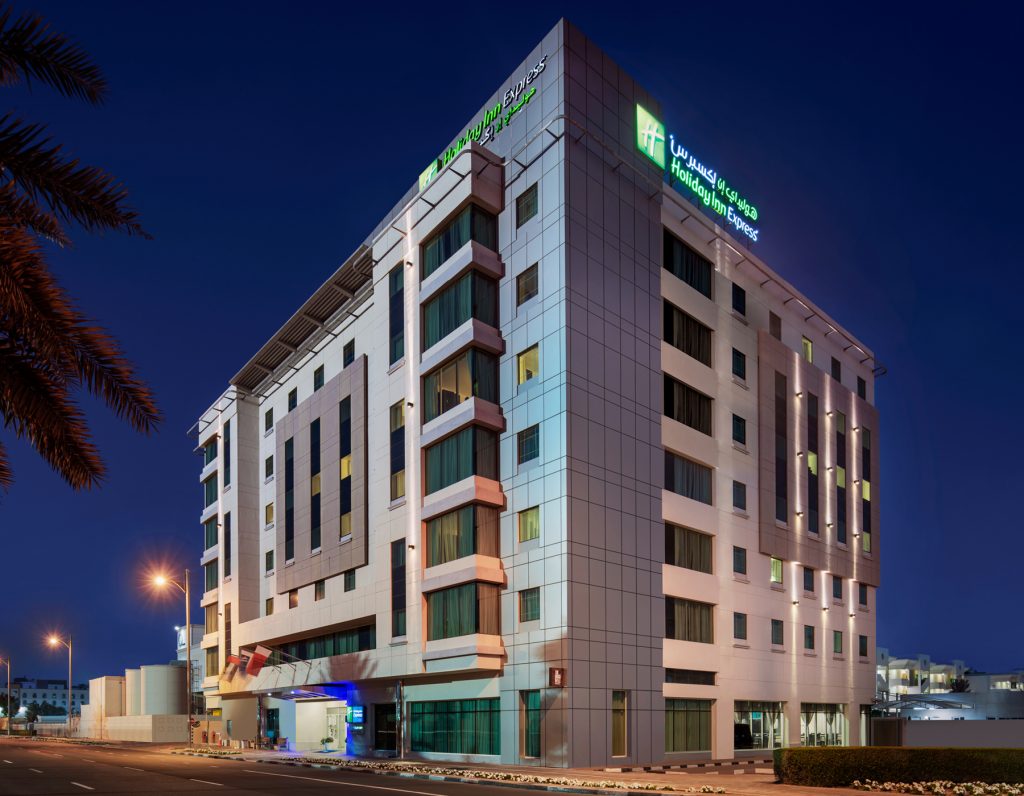 A travel leader
It didn't take long for the Mohamed & Obaid Almulla Group's oldest division, travel and tourism, to earn a reputation as a leading provider of flights and accommodation both within the Middle East and elsewhere.
Like the company's real estate arm, it was initially formed to service the company itself, but has since been developed into a one-stop shop for comprehensive travel services for both business and leisure customers, across all different segments within travel such as domestic ticketing, international flights and travel desks to support tourists with city activities, cruises and any other corporate travel services. It partners with almost every major airline to arrange accommodation packages for customers worldwide.
Unlike most airline and travel booking services, the Mohamed & Obaid Almulla Group is a people-based operation with staff who travel to destinations to gain firsthand experience and attend regular training sessions to stay up to date on the very latest offerings so they can offer the best advice. It calls this strategy the "Doctor of Travel" approach to customer service where the adviser becomes a long-term, trusted source of information and exceptional value.