No other company better reflects the growth of the Middle East than the Almulla Group. When it was established by Kuwait's secretary of state, Abdullah Saleh Al Mulla, in 1938 as a modest electrical store in downtown Kuwait, the country's economy was also modest as the discovery of oil was still a decade away.
As Kuwait and its neighbours gradually built up some of the most vibrant and strong economies in the world, so the family-owned Almulla expanded and diversified into construction and then real estate.
Part of its success was down to adhering to the core principles its founder had instilled in his staff – always deliver exceptional quality whatever the product, a steadfast commitment to finding efficiencies that deliver optimum value to the customer, and seeking innovative, forward-thinking solutions.
Today the Almulla Group, still headquartered in Kuwait and owned by the same family, is one of the Middle East's most dynamic private companies with annual revenue in excess of US$1.5 billion (€1.3 billion). Its many subsidiaries represent 200 international brands in an unmatched range of industries including hospitality, tourism, health care and real estate. Its 15,000 staff hail from 35 different countries.
Almulla has played a key role in establishing Dubai's global reputation as a luxury destination.
In the automotive sector it partners with manufacturers including Alfa Romeo, Fiat, Chrysler, Mitsubishi, Jeep, Mercedes-Benz and Dodge. Its founder wanted the company to be his entrepreneurial legacy, though he couldn't have foreseen, not even in his wildest dreams, just how big it would become.
Abdullah's flair for forging strong, personal relationships with other businesses was key to his early achievements. It also gave the firm stability in one of the most chaotic and disruptive periods in Kuwait's history.
At the time, the British still ruled, having previously separated the region from Iraq, but there was bitter opposition to their presence and a strong movement demanding reunification. An armed uprising in 1939 was violently and ruthlessly quelled by British troops. But, after the second world war, Kuwait entered what has become known as the 'Golden Era' as it fast became the biggest oil exporter in the world.
As secretary of state for over 20 years, Abdullah was heavily involved in diplomatic matters, but also saw the opportunity to introduce overseas brands, many of them from the UK. His was the first company to introduce air conditioning systems, a range of marine products and a travel bureau. He was even awarded an MBE by Queen Elizabeth II.
The third generation of the family now sit on its board and have ensured that the same patriotism and pride in the UAE communities it serves pervades every department of every division.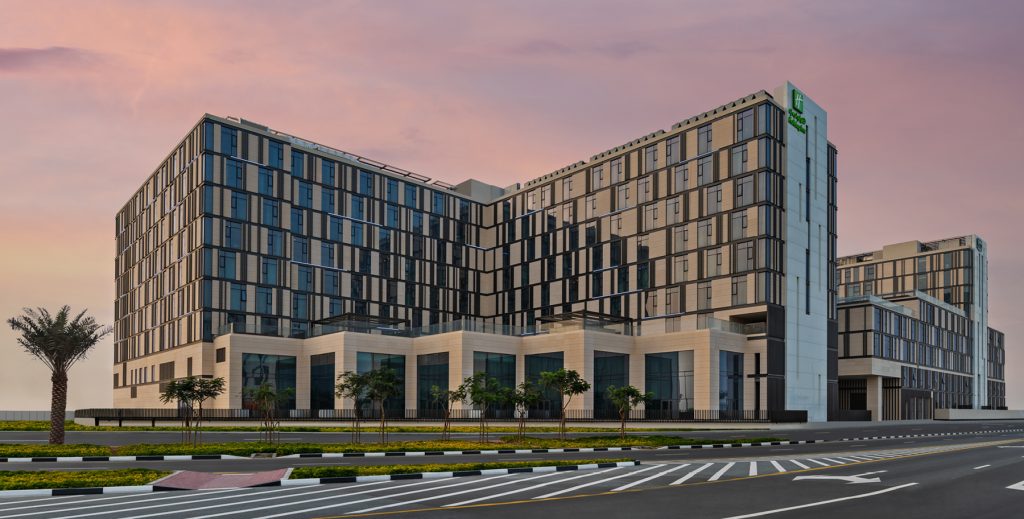 State-of-the-art health care
The jewel in Al Mulla's crown is the magnificent American Hospital in Dubai, the country's most advanced and respected medical facility, where over a million patients have been treated since its opening in 1996.
Its purpose was to deliver a world-class quality of health care across more than 40 medical and surgical specialties that was superior to anything available in the Middle East. The towering 254-bed, glass-fronted building surrounded by lush lawns and palm trees was the first hospital in the region to get accreditation by The Joint Commission, a US based not-for-profit that inspects and rates healthcare providers.
The American Hospital's laboratories, meanwhile, became the only ones in the private sector to be accredited by the College of American Pathologists. All the physicians are American Board Certified or equivalent ensuring that patients receive an international standard of care in the UAE.
Another first was in robotic surgery. Using the latest da Vinci Xi surgical system, the technology solidifies the Emirate's reputation as a hub for medical tourism.
It's also a member of the prestigious Mayo Care Network, a US organisation committed to providing comprehensive care to anyone who needs it and allowing doctors from every medical specialty to work together and share research findings.
It's effectively the largest group practice in the world with more than 4,000 physicians and scientists and nearly 60,000 health staff.
Pharma purchase power
UNIMED is an Al Mulla division that's become one of the leading pharmaceutical and medical suppliers, distributing to 224 hospitals and 776 pharmacies across the UAE. Its sheer size means it has unrivalled purchase power from international pharmaceutical companies and the most efficient same-day delivery network.
It specialises in sutures, ligatures and ophthalmic instruments for surgeons as well as all the disposable products they might need. From its roots as a small trading company servicing the needs of the American Hospital, it has become a major manufacturer.
It's now planning a country-wide chain of its own retail pharmacies, offering an industry-best range of products.
The group's other significant division in health care is Monrol UAE, the first commercial manufacturer of radiopharmaceuticals in Dubai, which caters not only to the UAE, but to Gulf Cooperation Council nations including Saudi Arabia, Bahrain, Kuwait and Qatar.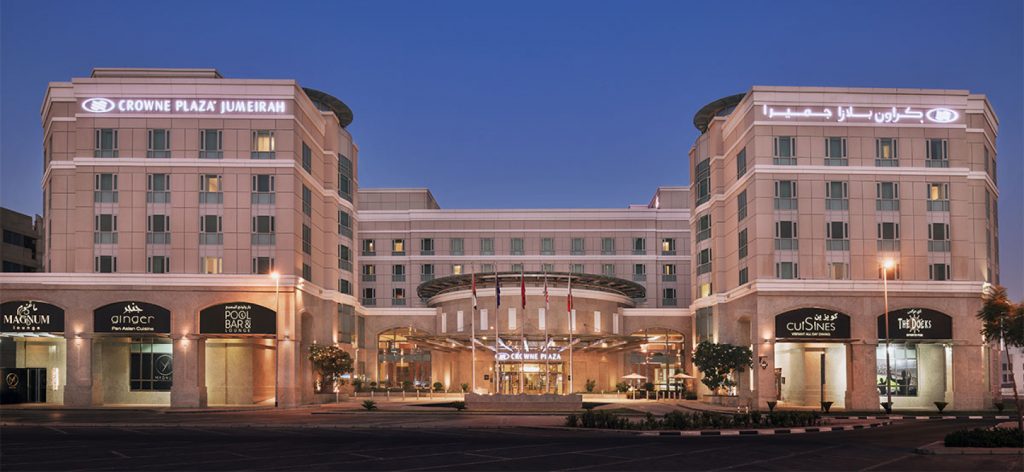 Integrated property management
Al Mulla moved into real estate more through necessity than choice. During the late 90s and early 2000s, the Dubai economy was growing beyond all expectations and the company was amassing a significant property portfolio that it needed to manage.
The same patriotism and pride in the UAE communities it serves pervades every department of every division.
The division was formed with a mission to maximise the income from the spaces within the group's showrooms, service centres, warehouses, offices and stores. It now oversees new commercial and residential construction projects and manages buildings for third party clients. The dedicated team has a fully integrated approach, taking care of everything from building design, planning permission and construction work to securing tenants and providing full property management.
Perhaps its most iconic building is Al Mulla Plaza, one of the oldest shopping malls in Dubai and a tourist attraction in its own right. Its modest facade conceals an impressive collection of stylish designer shops, trendy cafes and a beautiful central square below a block of modern apartments.
Award-winning hospitality
Al Mulla has played a key role in establishing Dubai's global reputation as a luxury destination with some of the most sophisticated and exceptional hotels ever built.
Ishraq Dubai LLC, the asset management division of Al Mulla, has over a decade of experience in operating several prestigious international hotel franchises in the emirate. Its partnership with Intercontinental has given the city five Holiday Inn resorts, the Staybridge Suites at Al Maktoum International Airport, the glittering majesty of Crowne Plaza Dubai and the five-star Ramada Jumeirah.
Several have been awarded Trip Advisor's 'Certificate of Excellence Award', an honour only granted to the very best hotels in the world.
Ishraq recently signed an eight-hotel deal with Intercontinental for further expansion across the whole region.
Investment opportunities
The extraordinary growth of Dubai as a holiday destination in the last two decades has led to a frenzy of construction projects including breathtaking skyscrapers, vast hotels, high end shopping precincts and decadent apartment blocks for the tens of thousands of business people attracted to the region.
Almulla has helped many investment firms achieve lucrative returns and the company sees no prospect of the momentum slowing. It continues to acquire prime real estate, each development carefully evaluated to make sure it will deliver for private equity and wealthy individuals, and only green-lit if it adheres to strict criteria in terms of location, design quality and future prospects.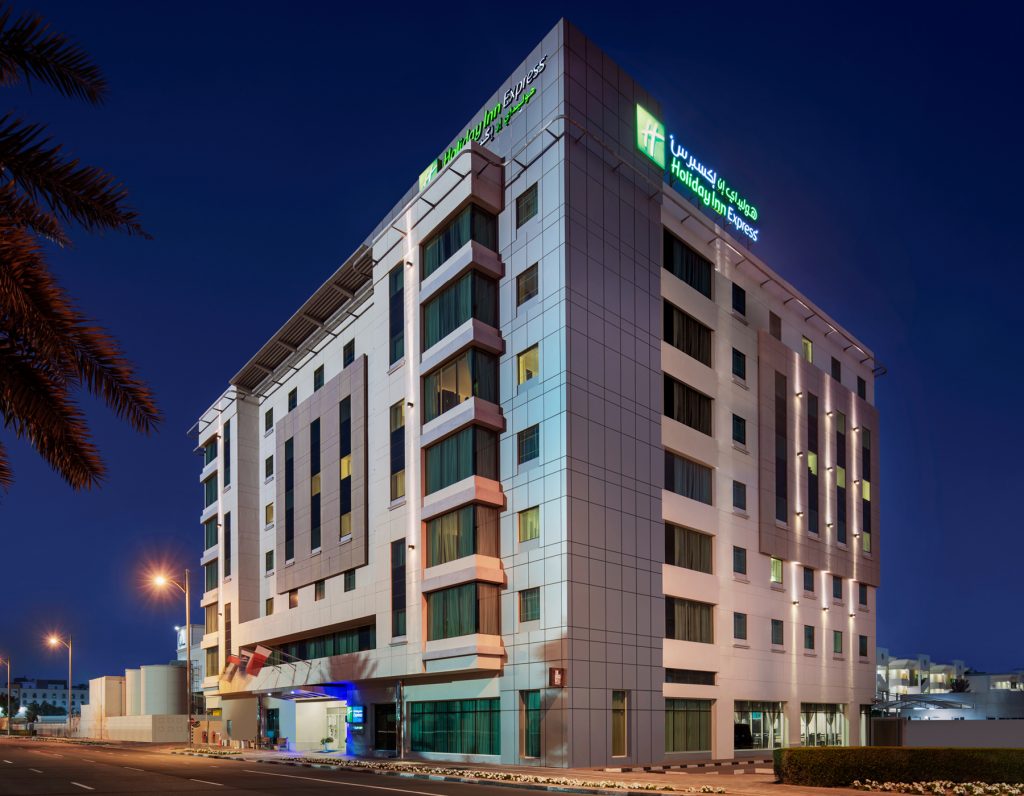 A travel leader
It didn't take long for Al Mulla's youngest division, Travel and Tourism, to earn a reputation as a leading provider of flights and accommodation both within the Middle East and elsewhere. Like the company's real estate arm, it was initially formed to service the company itself, but has since been developed into a one-stop shop for comprehensive travel services for both business and leisure customers across everything from domestic ticketing and international flights to cruises and corporate events.
It partners with every major airline to arrange accommodation packages for customers worldwide. Unlike most airline and hotel booking services, Al Mulla is a people-based operation with staff who travel to destinations to gain first-hand experience and attend regular training sessions to stay up to date on the very latest offerings so they can offer the best advice.
It calls this strategy the 'Doctor of Travel' approach to customer service where the advisor becomes a long-term, trusted source of information and exceptional value.
When Abdullah agreed a price to buy his simple electrical store 83 years ago, he hoped it might provide his sons with a steady income after his retirement. Today his grandchildren are running one of the biggest family-owned businesses in Kuwait and show no sign of slowing the pace of progress.
Just as Almulla expanded and thrived in parallel with the UAE itself, both are showing every sign that they'll continue to prosper together for many generations to come.