For Fox Factory CEO Mike Dennison, 2020 was not just the year COVID-19 burst onto the world stage, but also a year of heatwaves, wildfires and rioting. But rather than setting back the high-performance products manufacturer, this mixed bag of events has instead helped it to thrive.
"Even with COVID-19 last year when our factory was shut down for 60-plus days, we still grew at almost 19 percent for the year, which is pretty incredible when you're shut down for two-thirds of a quarter," Mike tells The CEO Magazine. "We have expectations to do over US$1 billion this year. We're on a fast track to get this company to volume."
Racing has been in Mike's blood for as long as he can remember. His early years were whiled away on go-karts and BMX bikes in the Oregon neighborhood where he grew up. He then graduated to vehicles with a bit more oomph – his first car was a 1970 Dodge D100 truck, and since then he's found himself behind the wheel of some of the world's most aspirational motors.
He took on the CEO role at Fox in June 2019 and openly describes it as his "dream job". He oversees the operations of the booming business, which is known as the global leader in the design and development of high-performance shock absorbers, racing suspension products, lift kits and up-fitted trucks. Fox serves a range of outdoor sports such as off-road racing and rock crawling with its range of trucks, bikes, snowmobiles, all-terrain vehicles and more.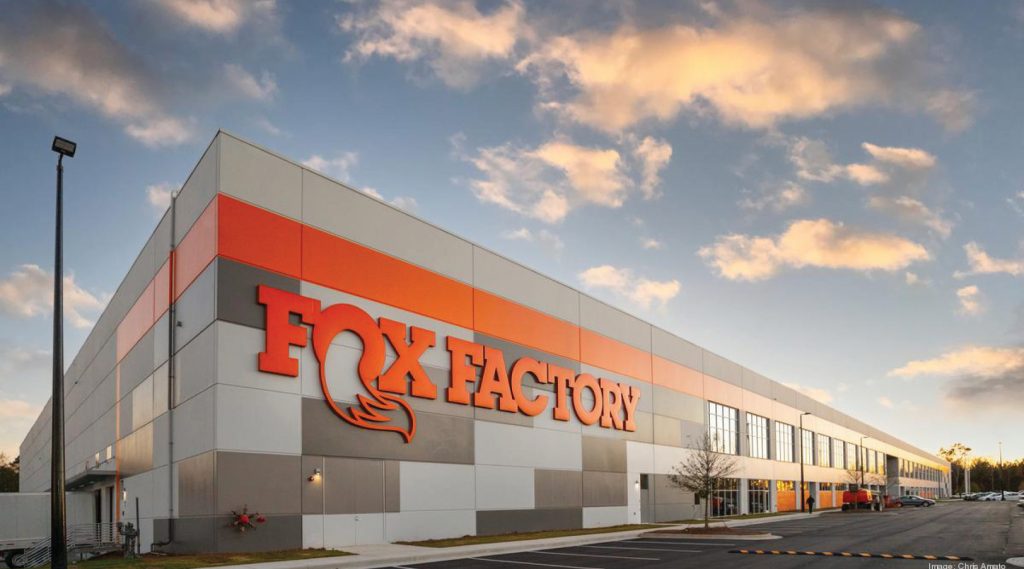 During the pandemic there was a global search toward finding new ways to connect. As a result, Fox was perfectly poised for an 'outdoors is in' shift. Large swathes of the population searched for ways to connect with themselves, with others, and with nature in a positive way.
Fox is already known among outdoor performance athletes and enthusiasts as a premium performance brand and this shift enabled the company to reach a larger customer base."Our core values helped us leverage global changes into opportunities. Our team was agile enough to quickly adjust to changing workplace norms, stay connected with one another, develop new ways of conducting business, and come together to deliver quality experiences to our customers."
These trends and the company's core values contributed to Fox's stellar performance in a year that Mike admits was "stacked" with challenges.
"In the middle of summer, we had wildfires in California. We were fortunate enough to quickly evacuate offices, move people out of town and into hotels to protect the community," he recalls. "We took the opportunity to develop an employee relief fund program which supports employees who are impacted by natural disasters or other unforeseen personal hardships."
Although the company relocated its headquarters from Scotts Valley in California to Georgia in 2018, it retains a facility there that houses "certain corporate functions". "In the middle of all that, we had a lot of turmoil with the riots around the country," Mike adds.
A white-knuckle ride
While it has been a year with more than its fair share of lows, there have been some pretty lofty highs as well. In 2020, two weeks before the COVID-19 shutdowns kicked in, Fox finalized its US$328 million acquisition of specialty vehicle manufacturer SCA Performance.
Shortly afterwards, the company did a follow-on stock offering, which added around US$245 million of extra cash in the bank by the end of the year. Mix in all of the year's challenges, and it becomes quite the roller-coaster ride.
You can't wait and sit still for a year, regardless of what's going on in the world.
"It was a crazy year," Mike reflects. "To be able to do things like acquisitions and equity raises in the middle of everything that was going on – trying to keep people safe and healthy, as well as keeping the factories running – changes your leadership."
In line with health protection protocols, Fox shut down its factories and had to furlough some of the staff for a "short time." Once more was known about the virus and effectiveness of health protocols, Fox implemented measures aligned with local policies that mitigated risk
while enabling production.
"We have a 'never done' mindset, continuously innovating," Mike says. "We continued to push boundaries during this time through expanding our research and development projects. As a result, we had four consecutive record quarters without real impact on our production floor and productivity after second quarter 2020. We even grew our workforce by 29 percent from January 2020 to January 2021."
The secret sauce
A big part of the reason that Fox has fared so well during this unprecedented time is the strength of its brand, which is intertwined with off-road performance over the years. "Fox is such an iconic brand. If you go to racing events, people walk up to me with our Fox logo literally tattooed on their body," Mike says.
"It's almost like a cult brand in that people are very passionate about maximizing performance on all of their vehicles, whether that is a mountain bike, a side-by-side, truck, or snowmobile.
"That passion motivates us to deliver premium products that will help people connect with the outdoors. We expanded our portfolio with products that are both vertically integrated while allowing us to reach different customers in different markets."
The company's brand strength was built up over its long history. Fox had humble beginnings as a mail order operation set up in 1974 by Bob and Geoff Fox who raced its products. In 1978, Bob started FOX FACTORY, INC. to focus on racing suspension while Geoff focused on riding gear, separating the business into two independent companies. That original desire to out-innovate, outpace and outthink the competition is why Fox continues to go above and beyond to deliver premium products.
"The original founders raced their products, and we continue to do so today," Mike explains. "We really put our products through a gauntlet of tests and real-world races. That's where we get immediate feedback on what works."
That innovation reverberates into aftermarket upgrades for consumers.

---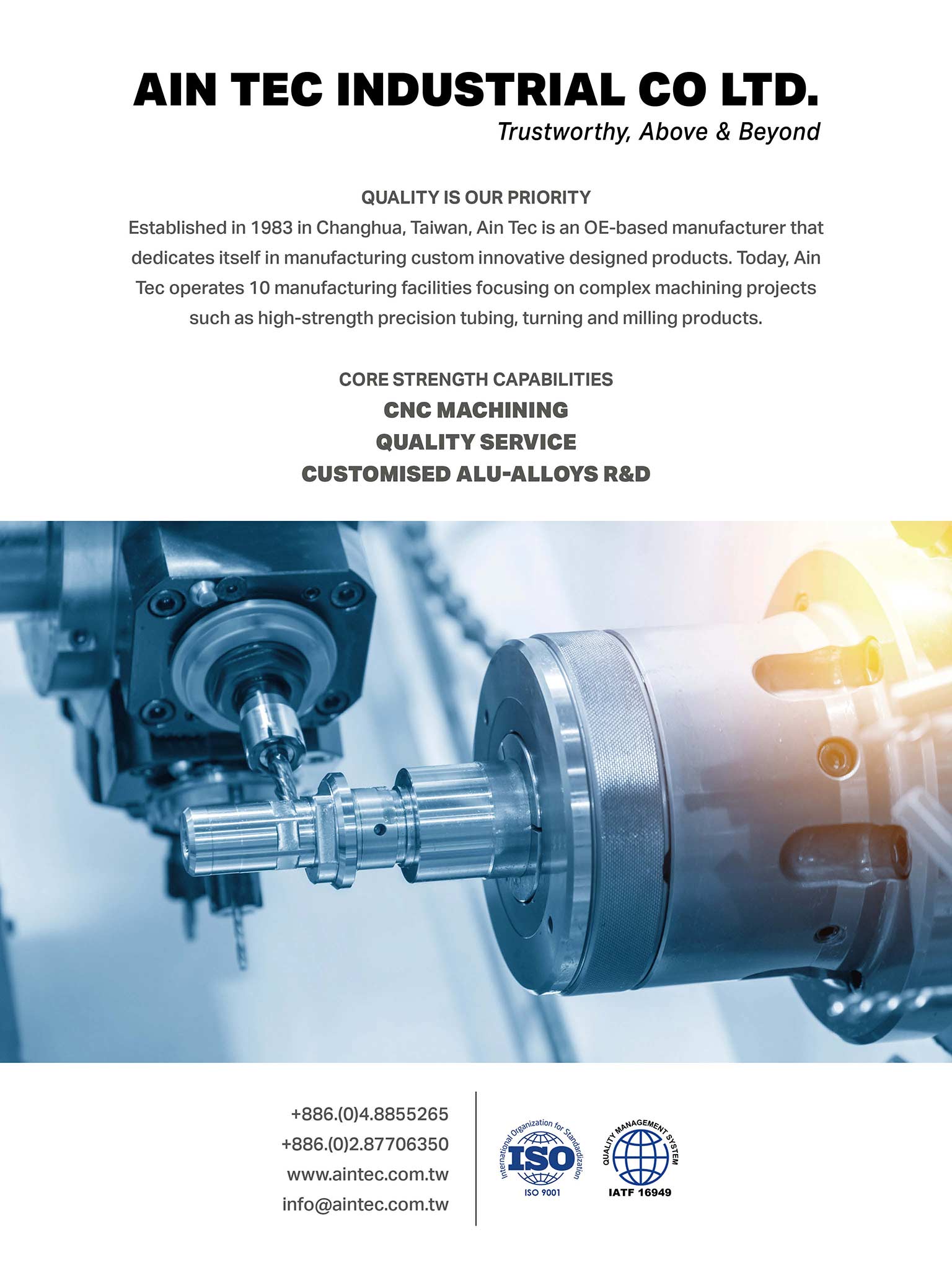 ---
Advertisement
Gathering momentum
It was when big names started taking note of Fox's innovations that the business really started to take off. This interest led the company into the world of original equipment manufacturers as companies like Ford and Stellantis approached it to help their trucks perform at the same level, which meant a dramatic ramping up of operations.
We created a seamless manufacturing process that allows us to vertically integrate better.
However, as the company expanded, it became clear that it needed to streamline its processes, instead of moving parts around the country in order to assemble and package everything. "Our supply chains were never meant to do that kind of volume. It was a mess," Mike admits. "It was hard to even call it a supply chain."
Hence the move to Georgia. "We built a factory where we could actually do machining at one end of the building, the anodizing in the middle, assembly at the other end of the building, and then the packaging and shipping," Mike says. "We created a seamless manufacturing process that allows us to vertically integrate better as well as be more responsive."
The move will also enable the company to cut down on inventory and waste, as well as keep a closer eye on quality, increase productivity and get "more out of the door". "We're not done yet," he confirms. "It will take us most of this year to complete that transition."
Spreading its wings
Fox has already shifted the bulk of its fork production to Taiwan from California in a bid to cut lead times for mountain bike manufacturers in China, Taiwan and Japan that account for a big chunk of its revenues.
However, the Taiwan factory has also been placed under intense pressure over the past year as a result of supply chain issues due to the pandemic. "Our people have had to react and respond to a shift from a 45-day to a 500-day lead time and still be able to deliver on time to our customers and our bike business," Mike reveals.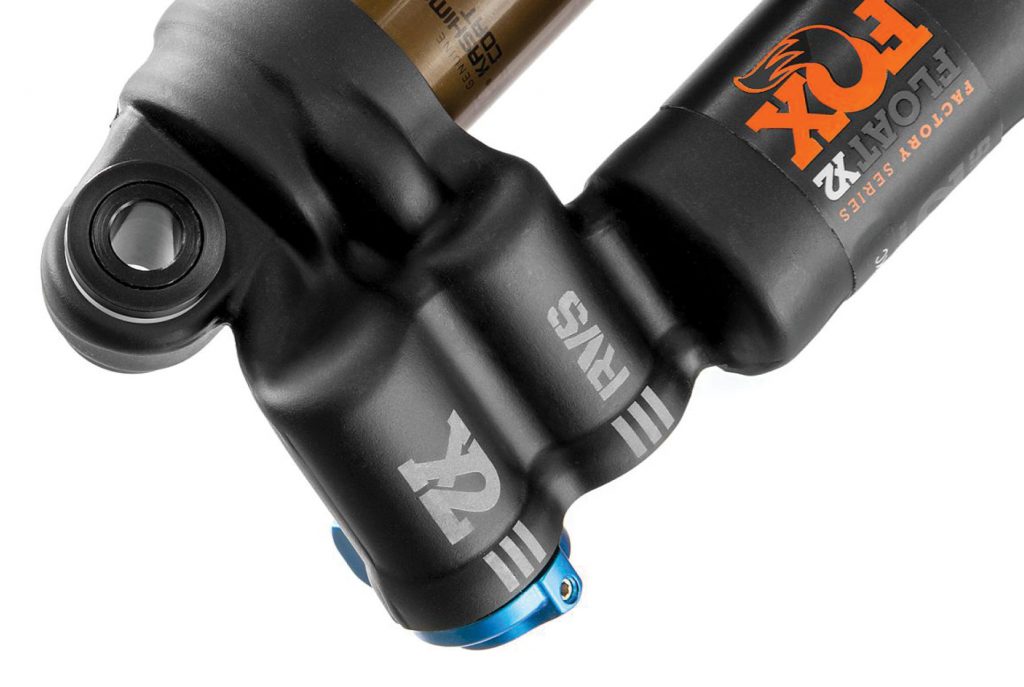 "I like to say that not only is it innovation and our brand that drive our growth, but right now it's our supply chain because if you can't react and respond, then you can't fulfill the demand of our customers. So our ability to execute in Taiwan in the past nine months has been phenomenal."
Not only has the Taiwan outpost tackled this supply challenge, but it has also added more lines along with around 250 staff to support the increased demand.
Strengthening ties
While it appears that Fox has managed to adeptly sidestep many of the obstacles that COVID-19 hurled at it, the impact of the pandemic was unavoidable when all of the OEMs, powersports and automotive firms that the company did business with shut down.
"Our team had to go back and start working with all of our suppliers to figure out how we handle it. It was a painful experience," Mike explains. "A lot of these guys are almost cottage industry level suppliers that have grown up with us. They've been with us for decades and so they knew we were going to be a good partner through this."
Fortunately, as soon as it was possible, things dramatically improved. "As soon as we got out of the second quarter shutdown, growth took off like a rocket," he says. "They not only had to restart but then restart on turbo speed."  While Fox's relationships were tested during this turbulent time, they emerged from the ordeal stronger than ever.
People power
How Fox has dealt with this barrage of obstacles is what sets the company apart from others. "When it comes to growth in difficult times, it's really about employee engagement, especially in times like COVID-19," Mike reflects. "But if you have employees that believe this is their career and their aspirational objective is to be in a company like Fox, you get people to work even harder.
"Having a fully engaged workforce allows you to maneuver and be nimble and get things done while a lot of other companies just had to roll up the shutters and wait it out. So we didn't wait it out. We kept moving."
Having a fully engaged workforce allows you to maneuver and be nimble and get things done.
It was still a challenging time for the company, Mike admits. "We lost many days of production and yet this was a record quarter for us," he says. He credits this success to Fox's workforce and leadership team. "In fact, the majority of our success as a company is down to good people and good fortune. We worked together as one organization to be as nimble as possible to ensure the health of our business now, and for the future."
Culture cannot be created during a crisis, according to Mike. "You have to rely on the culture you created," he insists. "I think we've done a great job as a company and as a leadership team to sustain and develop a culture over decades that allows you to really not only survive, but grow and become even stronger."
He firmly believes that companies which did not already have a great culture in place will struggle now to forge ahead with the new hybrid model of working that has become increasingly commonplace as a result of the pandemic.
That is certainly not going to be an issue for Fox. With its strong culture firmly in place, the company is well positioned for future growth, unfazed by the roller-coaster ride it has just endured.
After all, Mike draws inspiration from Italian-born American former racing driver Mario Andretti who famously said, "If everything seems under control, you're just not going fast enough." And it appears that Mike has no intention of taking his foot off the gas.