When Marc Schwartz was made Chair and CEO of Monnaie de Paris in late 2018, his greatest challenge wasn't building a brand. It wasn't staff retention. It wasn't even harnessing the storied history of one of the world's oldest companies – though that does play a part. He had to make money talk again.
"When you have such a history behind you, you have to be up to it. You're like an heir to a very long tradition," Marc says. "So many people have come before you, so there's this sense of responsibility and it's an important driver."
More than 1,000 years of motivation exist not to maintain the status quo, however; Marc, whose second five-year term was announced by President Macron the day after the French leader's recent re-election, says his job is to take France's mint to its next stage. "The legacy is there to remind you of the challenge of leading the company through the transformation that must occur when people are using less and less cash."
Such is the precarious role of a mint in a time when digital currency is more popular than ever. For the Chair and CEO, it's an especially rare chance to combine the body of an institution founded in AD864 with the concerns of a startup. "It's quite uncommon," Marc says. "We still embrace the challenges of the future, and the people in the company have become a community that understands where we want to take things."
The mobilisation of Monnaie de Paris's workforce to take the company forward has been a success throughout Marc's tenure as CEO: in 2021 alone, total growth exceeded 27 per cent. "That's a very good result, and after tax, we'll be running a profit."
It's a big change from two years ago when Monnaie de Paris found itself in the red – the last place a mint should be. "Despite big turnovers, we had big losses, we were losing ground and losing customers," Marc reflects. "But in just two years, we've managed to pivot back to black with a net profit of €4.5 million."
The achievement of Marc and his team comes way ahead of the schedule given to them by the French government in 2018. "They asked me to turn Monnaie de Paris around in three years," he says. "I'm very happy and very proud that we've been able to do that quicker than expected."
On top of that, Marc has managed to grow the mint's customer base by a whopping 50 per cent during his time in the role thus far. "That's largely driven by direct sales, particularly through our online store," he says. "Last year, ecommerce became our top point of sale."
As the money market has evolved, mints have found greater success in the collector market: collectables such as special coins, artwork and jewellery are sold directly to private buyers or retailers such as post offices. "We have a strategic partnership with the French post office," Marc says. "But ecommerce has overtaken the wholesalers and even our own shop in Paris as our top seller."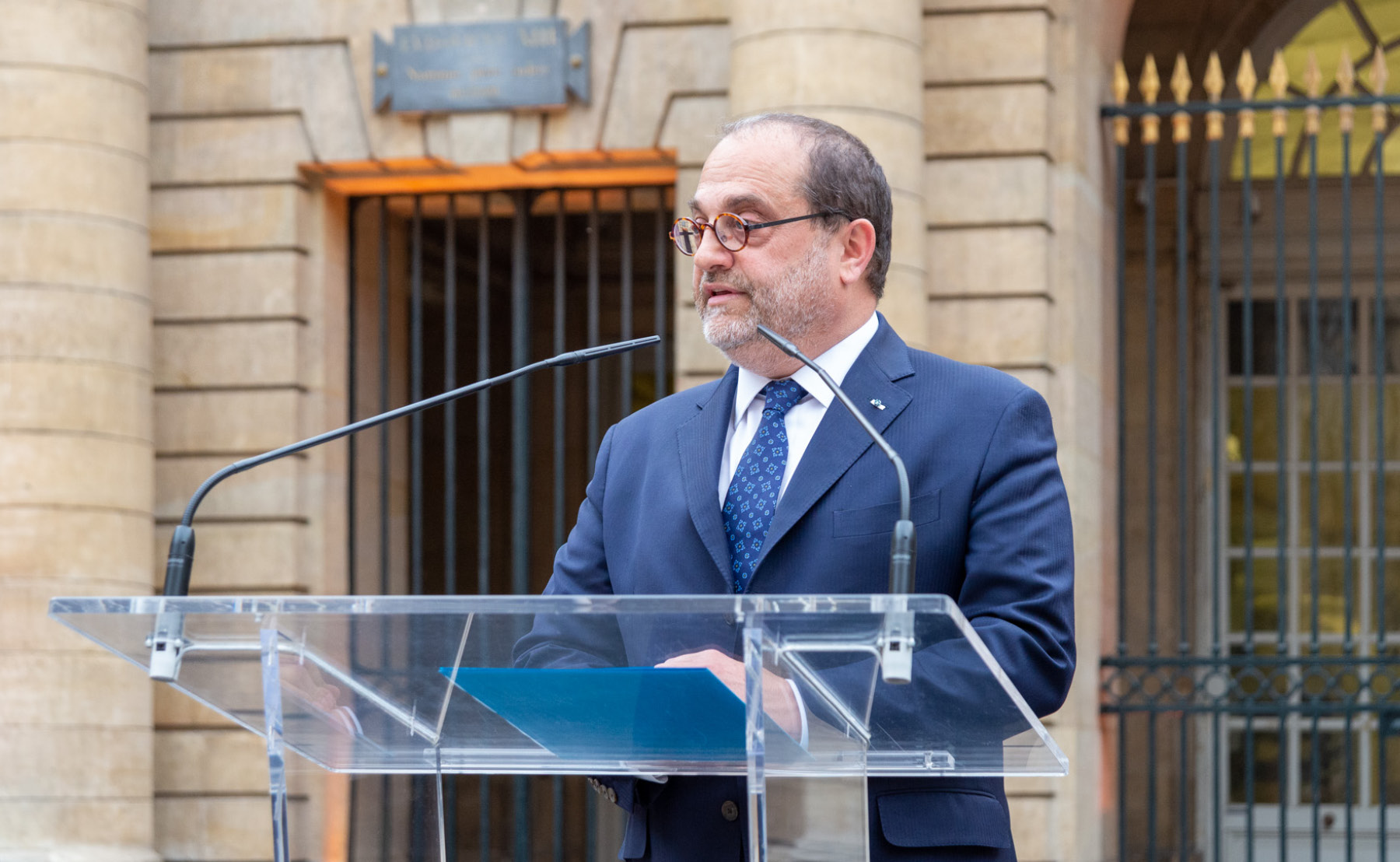 Behind the sales is an improved range of products and communication that's better than ever. "We organise large events and drive customer attention beyond just the collectors through social media and online communication," Marc says. "It's a complete turnaround from the place we were in just a few years ago."
That place was also before COVID-19 tore across the world and reshaped normality. For Monnaie de Paris to have achieved the success – and transformation – it has despite the global pandemic raging around it is a testament to Marc's measured and forward-thinking leadership style.
When you have such a history behind you, you have to be up to it. You're like an heir to a very long tradition.
"We've seized all the opportunities we could during the crisis," he says. "It's a time of challenges, but it's also a time of opportunities. We've certainly grown in terms of transparency as well as communication, as we were all forced to work from home."
The remoteness and isolation that come with working from home were balanced out with some innovative methods of keeping in touch. "I made YouTube videos for the team to let them know what was going on," Marc says. "Later, they'd thank me for not leaving them in the dark without news. My daily emails were a comfort to them, and my videos made them feel as though I was there with them in their apartments. Creating that bond was important. We may have more tension as a result of COVID-19, but we also feel more together."
At the same time, it was also important to create strong connections with customers. For Marc and the Monnaie de Paris team, that meant a complete review of the mint's product line. "If you don't have good products, you won't make sales. That's pretty basic, but that's where it starts," he says. "So my new marketing team and I worked to develop products that would find success."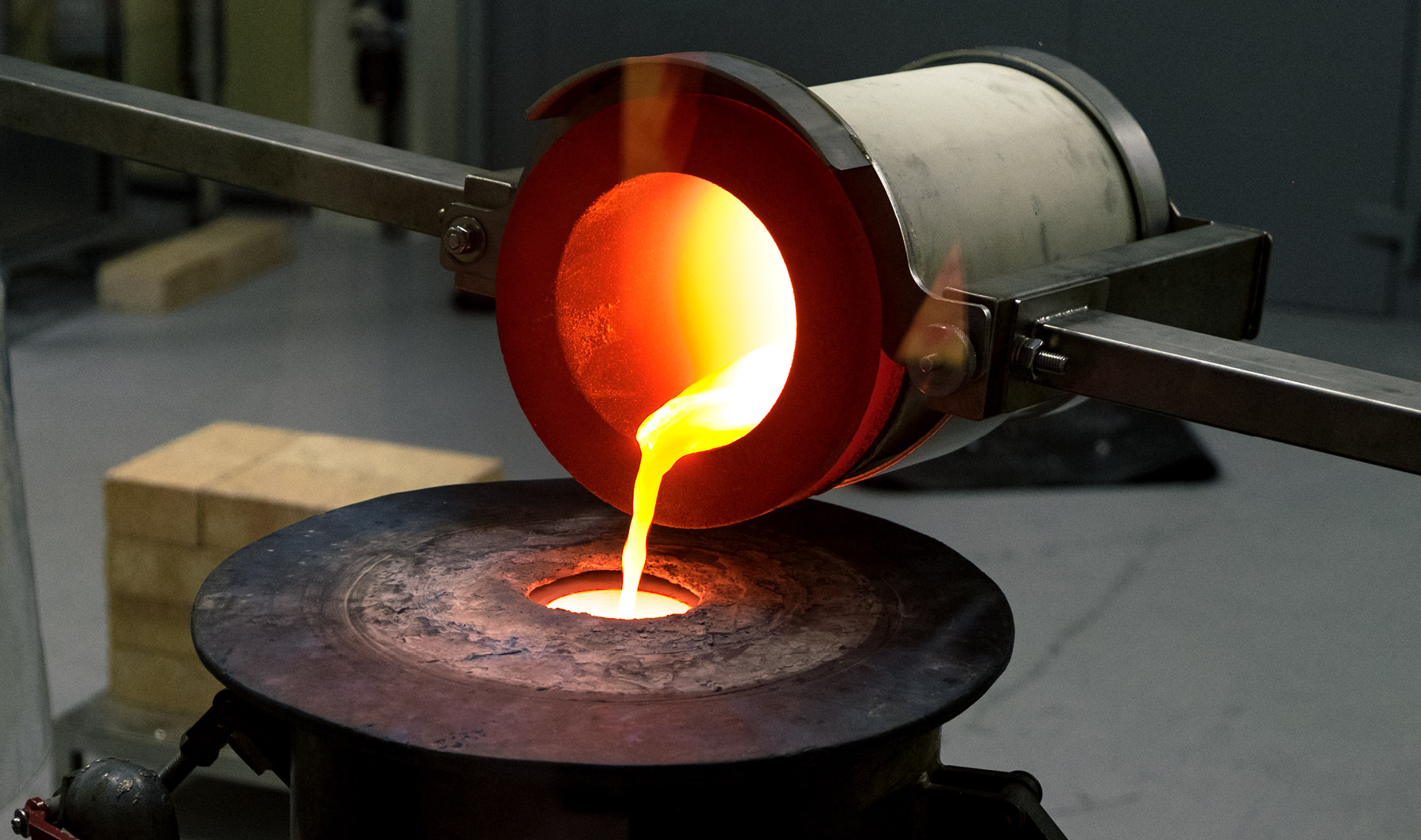 That outcome was helped along by a greater online presence. "We started newsletters and became more active on social networks, and that raised our profile tremendously," he says. "We engaged with communities."
One of the biggest hits that came as a result of this new approach was an exclusive Harry Potter coin collection. "This helped us widen our customer base because, suddenly, the younger generation became interested in what we were doing."
We've seized all the opportunities we could during the crisis. It's a time of challenges, but it's also a time of opportunities.
Another initiative, an escape game organised in collaboration with Netflix as a tie-in to its hit show Money Heist, was a similar success. "The idea was simple: try to break into the Monnaie de Paris," he says. "We had 40,000 customers in four months, people who were saying, 'That's interesting, what are they doing there?' And this was all before our technological revamp."
The Monnaie de Paris has recently unveiled a freshly minted website overhaul to match the newly designed €2  coin. "We are the first European country to change the design of the euro [except for monarchical countries where sovereigns changed], and we did it to celebrate the 20th anniversary of the currency," Marc says. "I told President Macron and Finance Minister Bruno Le Maire, 'It's the anniversary, France is the President of the EU; we have to do something.' So we did it, and they're beautiful."
And the cavalcade of coins doesn't stop there. The impending 2024 Paris Olympic Games means a new range of coins themed around the event, a release that's a statement about currency. Far from dead or dying, physical money has become a symbol and a legacy – much like Monnaie de Paris itself.
"Money speaks to everybody," Marc says. "The history of cash as a facilitator of exchange is ingrained in us. It's the core of our business, so we have to speak to everybody as well."
"The Innovative Beauty Group and Monnaie de Paris partnership has been an incredible experience. Our collaboration in building and executing long-term innovation and sustainable solutions showcases creativity and mutual goals for the future." – Xavier Leclerc de Hauteclocque, CEO, Innovative Beauty Group
"Through nearly two decades of our association with Monnaie de Paris, Jindal Stainless has constantly evolved to meet the requirements of the French mint. A keen focus on quality and innovation have strengthened this relationship thus far, and we are determined to continue this tradition." – Ratan Jindal, Chairman, Jindal Stainless