Michael Franti knows the exact moment this journey began for him.
"It was September 12th, 2001, the day after the attacks of 9/11," he remembers. "Like every person in America, I was incredibly stressed out. I went into a yoga room, and when I came out, I felt different. I felt like I could handle whatever was next in my day."
The next day, he went again, and the next day, again. When the singer and songwriter traveled on tour, one of the first things he would do in every city was find a yoga studio.
In combination with his immense appreciation for the ancient practice, when Michael traveled to Bali for the first time in 2007, he fell in love with the people. He'd found his place.
"It's a land of creative geniuses, everyone sculpts or paints or does stone carving or metal work or something," he says. "There's so much creativity, but there's also this deep reverence of spirituality and connection to the land."
Finding Happiness
What initially began as a plan to build a villa in Bali for friends to come and stay at and practice yoga gradually grew in scope, evolving and expanding organically over the years with the addition of more spaces.
Soulshine officially opened to the public in 2011, with 16 rooms, a yoga studio and a farm-to-table restaurant.
Today, there are 33 rooms, with three yoga studios, two restaurants, three swimming pools (including a waterslide and diving platform), a music venue and a spa. Of the rooms, 17 are newly built luxury suites, including 12 Panorama suites and three expansive penthouses.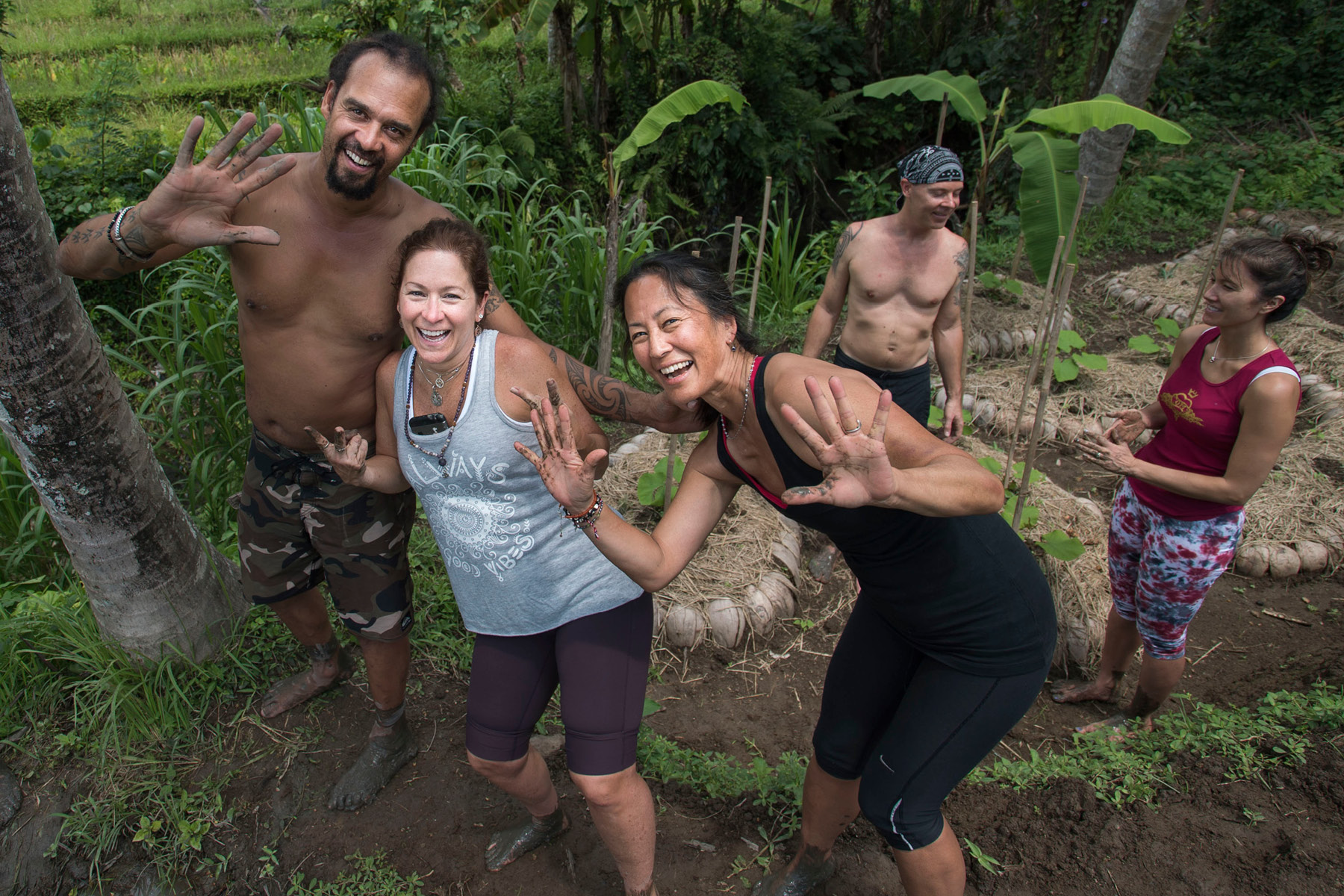 "We want people to come here and feel that they can be themselves again."
"So it was a labor of love," Michael says with a smile. "There's a saying here called 'Tri Hita Karana', which is Balinese. It means the three ways to happiness: harmony with human to human, human to nature and human to God or spirit.
"They believe that when you have all those three things happening, you find happiness. That's what we built Soulshine around.
"We want people to come here and feel that they can be themselves again. Let go of stuff and invite new things in, and then go away and be that example for other people in the world."
Changing Directions
Prior to the COVID-19 outbreak, Michael and his family split their time between Bali and California, however, the pandemic proved to be the catalyst that finally prompted them to relocate permanently to Bali.
Michael and wife Sara used the forced temporary closure of Soulshine during the pandemic as an opportunity to reinvigorate and renovate the spaces, tripling their land area, which resulted in the increased offerings and new facilities that opened in late 2022.
For Michael, a world-class musician and documentarian, and Sara, a former emergency nurse, the transition to running their own rapidly growing business could have been difficult. But, as he explains, their previous careers actually paved the way perfectly for this change in direction.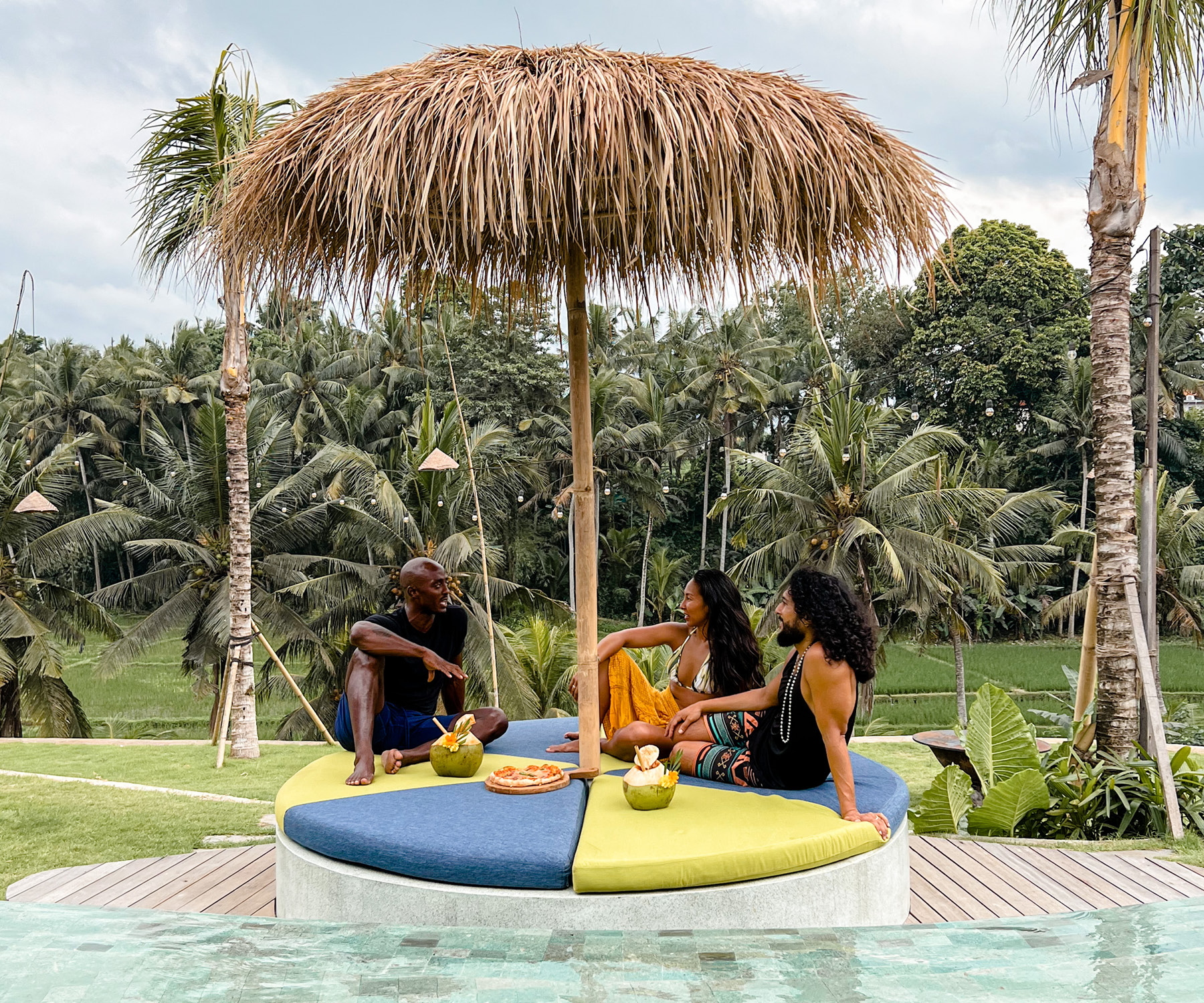 "Our mission is to help souls to shine, so they may inspire others to do the same."
"Sara was an emergency room nurse, and you think, 'Well, how does that enable you to become the CEO of this a hundred-plus employee place?'" Michael says. "But she had the problem-solving skills of the emergency room: how to stay calm and how to triage different situations.
"Sara also knows how to make sure that everyone, not only the patient, but the families and everyone else around, feels good, feels safe and feels that they've been seen. That's so much of what we do here because our mission is to help souls to shine, so they may inspire others to do the same."
Having spent between five and seven months out of each year over the past three decades living on either a tour bus or in a hotel, Michael has seen considerably more of this industry than most.
In particular, he says it made him learn precisely what makes the guest experience feel great.
The Wheel of Wellness
In the 12 years now since Soulshine first launched, Bali has become a veritable hotspot for yoga, wellness and those looking to embark on a journey towards a healthier version of themselves.
While Soulshine was well and truly ahead of the curve in this regard, an ever-increasing number of resorts and retreats continue to crop up on the island, offering visitors a vast array of options.
So when it comes down to what sets Soulshine apart from its competitors, Michael explains that it's about striking the perfect balance on the "whole wheel of wellness".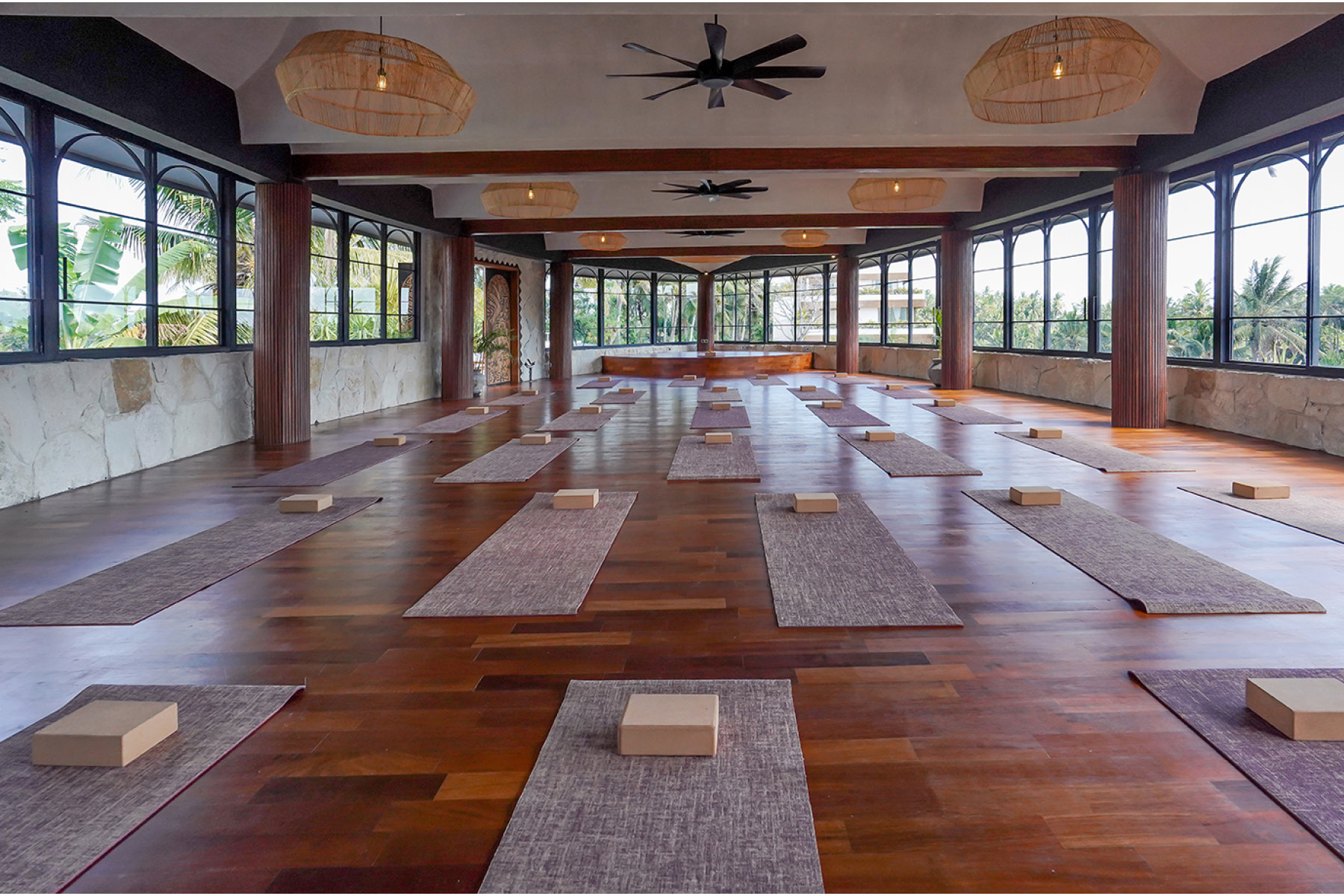 "We believe that you can have as equally opening, healing and enriching experience on the yoga mat as you can on the dance floor at night."
"It's not just one sliver of physical health, and we believe that wellness is really just a fancy word for happiness," he says. "There are many wellness resorts around the world that are like, 'You come here and you're going to lose two kilograms in one week.'
"But we believe that you can have as equally opening, healing and enriching experience on the yoga mat as you can on the dance floor at night.
"And so that's what we built here – a hotel where you can do both, where you can practice yoga or go for a walk in the rice fields. And then you can go dance at night, or sing karaoke, or see a great band."
Sara says they realized that the biggest gap in the market was true moderation, and subsequently created a motto that reflected this 100 percent healthy, 90 percent of the time.
"We want our guests to have this well-rounded experience where they feel like they're doing something that's nurturing their soul and also just having fun," she explains. "So we said, 'You can drink green juice in the morning and you can put tequila in it at night.'"
Giving Back
Guests can partake in a number of themed retreats throughout the year, from yoga and Pilates to dance, writing, photography and corporate leadership summits, with Michael and Sara even hosting their own specialized 'Soulrocker Music Experience' retreat.
As a socially conscious and responsible business, Soulshine also gives back to its community in numerous ways.
In addition to a long-term collaborative relationship with the Bumi Sehat Natural Birthing Clinic, which provides free maternity and family health care to locals, Soulshine also partners with The Bamboo Foundation and raises funds for The Green School Scholarship Fund and The Pelangi School Fund.
"We're doing the best that we can in every area," Sara says. "Whether it's social or environmental impact, we are constantly mindful of the decisions we're making."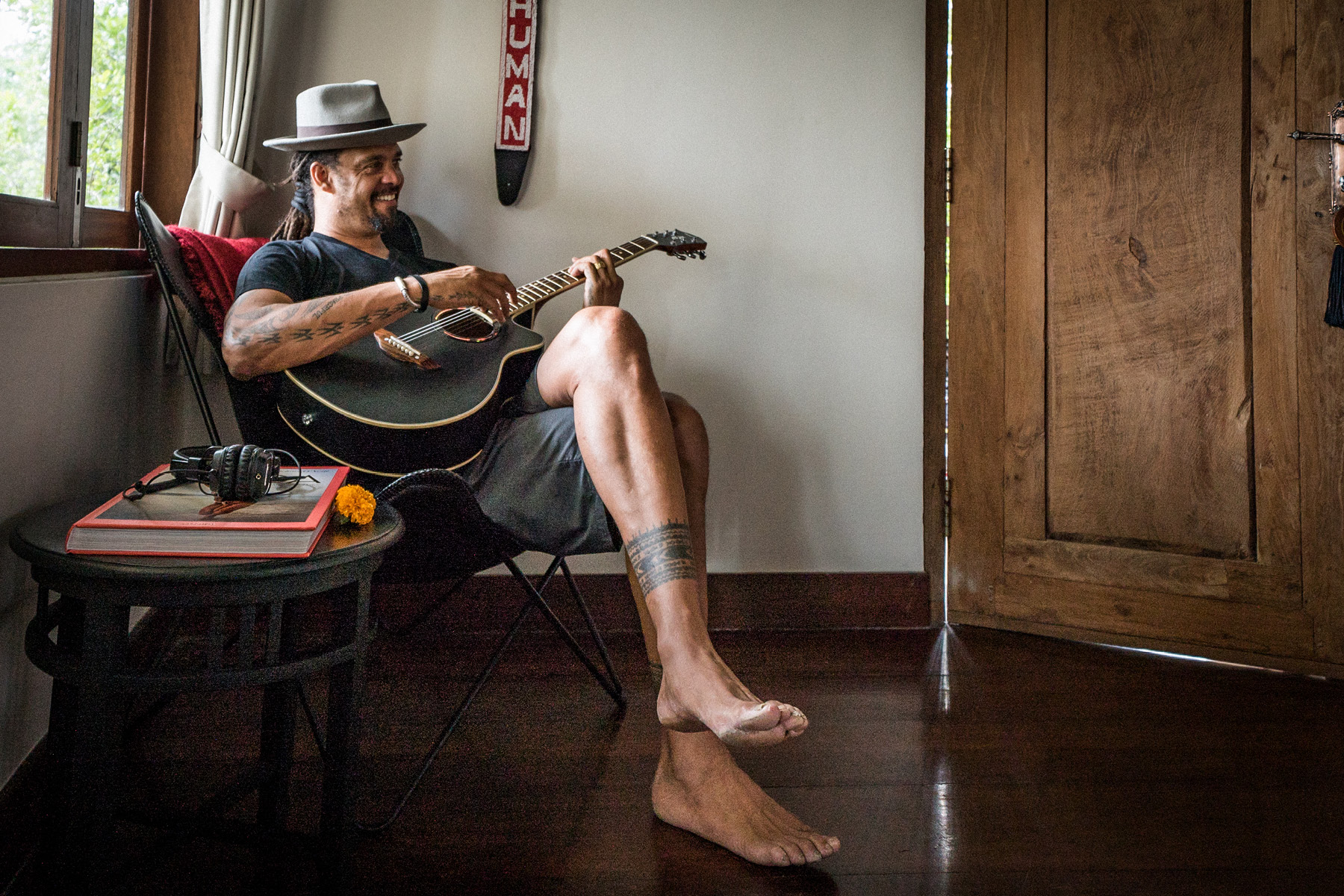 "We want people to walk out at the end of their stay smiling a little bit more, standing a little bit taller."
Indeed, it's ultimately that mentality of simply wanting to make the world a better place that underpins everything that Michael and Sara do at Soulshine.
"I've spent my whole adult life making music to inspire other people to be their best self, and also to find a way somehow to give back," he says. "And that's no different here.
"We want people to walk out at the end of their stay smiling a little bit more, standing a little bit taller, ready to go back and face whatever it is that they have back at home."