Having joined Henniges Automotive in 2003 as CFO, Larry Williams was promoted to interim CEO in 2015 (in 2019, he was given the title of President and CEO) when the company was purchased by a Chinese organization. It signaled a huge leap forward for both Larry and the company.
"It was an opportunity to lead the company under new ownership," he explains. "We had recently been sold to a Chinese state-owned entity, AVIC Automotive, and they acquired the company with the long-term view of growing the company. I saw it as an opportunity to put a strategy in place to grow the business's top line, expand the business, and also enhance the culture of the company."
How Larry sees the opportunity playing out specifically is growth both locally and globally, from a strong financial base. And as he explains, global growth is always accompanied by local production.
From a financial standpoint, we have long-term strategic owners who are are supportive of the company – and the company is profitable. It's a very healthy, growing company.
"We want to expand in the Chinese market, utilizing both the strength in the market of our owners, as well as the growing automotive market in China itself," he shares. "But it's also about continuing to build on our strength in North America. From a financial standpoint, we have long-term strategic owners who are supportive of the company – and the company is profitable. It's a very healthy, growing company."
While these are challenging times, Larry believes the company is positioned very well to succeed moving forward in this new environment. "Strategically, the company is growing in the right markets here and in China. We've just finished construction of the company's largest manufacturing facility in China, but we don't look at low labor cost markets as opportunities for us to grow our products," he says.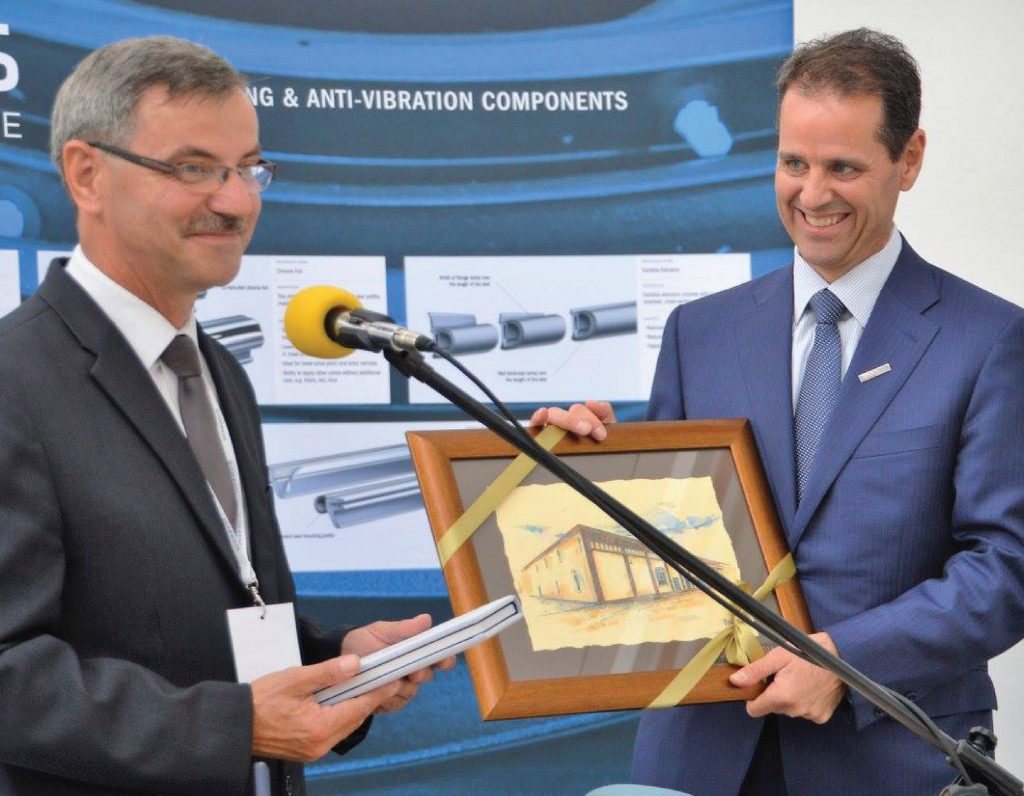 "Our processes are standardized around the world to be best in class – we don't alter our manufacturing processes just because we're based in low labor environments. We're still investing in the equipment technologies that we utilize in North America, where the labor costs are a little bit higher. Our philosophy is about best-in-class manufacturing operations, as opposed to just working people harder in environments where it's a lower cost for us."
Larry adds that manufacturing locally is an important issue in this global environment. "We don't do a lot of exporting of our product; we generally produce within the country for that country," he reveals. "What we produce in China stays in China. What we produce in North America, whether it's the US or Mexico, stays in North America or Mexico for the most part. We're not out there looking for that low labor market so that we can then move jobs and take advantage of that."
Looking to the future
As with all automotive companies, the future is also very much about managing the transition from fuel-driven to electric vehicles. "We also want to expand with some of the new-energy vehicle manufacturers, as the industry shifts away from the internal combustion engine vehicles," Larry says. "And we are trying to find where we can add value in that market."
According to him, the challenge will be about choosing who is going to be a winner and who is going to be a loser in that market.
"As all of these new entrants come into the market, the challenge for us is to make sure that we partner with the successful ones. And then from a competition standpoint, everybody's going after the same new customers," he points out. "So we've got to make sure that we stand out from our competitors."
In practical terms, that means the next 12–18 months will focus on operational improvements and, in particular, automation – although not necessarily at the expense of employee positions, Larry stresses.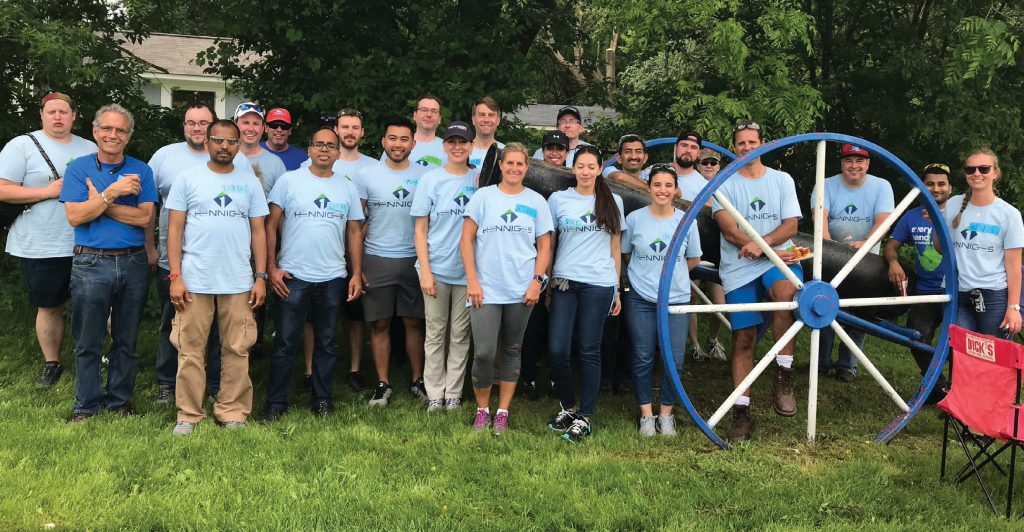 "We have a system that we've put in place that we call 'the Henniges production system', which is very similar to the Toyota production system. It's based upon continuous improvement, lean principles, and improving a little bit every single day to drive operational efficiency," he explains.
"We're looking at ways to use automation and robotics to reduce the number of employees we need to do some of the manual menial tasks, and then we'll upgrade to the higher-level skilled people who can manage the robots. It's not necessarily about reducing headcount, but instead changing the skill set that's required, and helping us fill some of those gaps where we're struggling to find employees."
We want to work with our customers to find solutions to their problems. And so when a customer raises a problem to us, our first response isn't, 'It's not our fault.' Our response is, 'What can we do to fix it?'
Once Henniges has found the right employees, they tend to stay for a while, due to a strong culture and potential for career travel and improvement.
"I think we give our employees a lot of freedom to really drive their career where they want to take it, as long as they put in the effort," Larry says. "There are lots of opportunities being a global company; opportunities to work in various cultures and places around the country, or the world. We have 19 factories worldwide in eight different countries."
Encouraging culture
Larry believes Henniges is a company that encourages team involvement, and one where you can build a career. "I've been with the company 18 years now, and a lot of the senior staff have been with the company a long time," he says. "It's a culture where we encourage participation and encourage people to speak up and get involved."
He tells The CEO Magazine that this very much includes bringing any problems to the surface in a transparent way, getting them onto the table and discussing them as a group. It also means helping people to learn from their mistakes, but not punishing them for it.
"We do that early on so that when we do make mistakes, they don't hurt us in the long run," Larry says. "They're then just bumps in the road that hopefully we can learn from."
That can-do attitude also extends on more of a macro scale to Henniges' clients. "We want to work with our customers to find solutions to their problems. And so when a customer raises a problem to us, our first response isn't, 'It's not our fault.' Our response is, 'What can we do to fix it?'" he explains.
---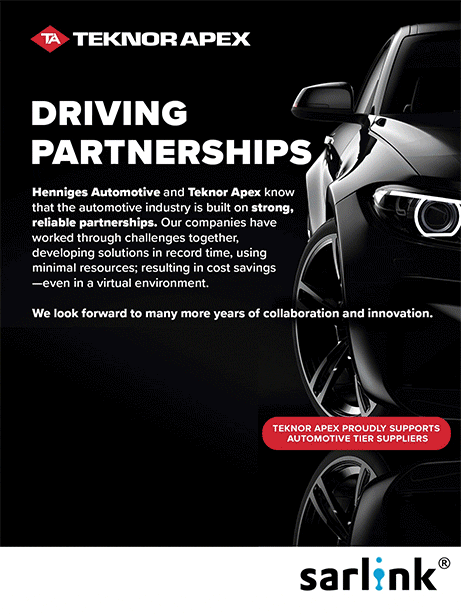 ---
Advertisement
As with staff and customers, Larry believes that communication is vital when it comes to the company's suppliers. Henniges has a purchasing group that works on its commodity strategies, which includes working closely with key partners and having close relationships that still allow for robust negotiations. That stretches to around 10 key long-term raw material suppliers and 10 critical equipment suppliers, as well as around 100 other smaller strategic partners.
"I think whether it's a supplier, a customer or employees, communication is the key," he insists. "We continually inform them what our long-term needs are and try to work with them to find alternative materials that we can utilize to strengthen our position.
"We also don't switch suppliers all the time just to save a little money. We value the longer-term relationship, working together with them to find cost reductions that support and enhance both of our companies going forward. It's more about how can we work together to drive cost out of the system."
Working closely with partners
According to Larry, that concept of working together isn't just a nominal platitude, it's very much a practical application.
"I think the biggest benefit with long-term partners is around a lot of our capital equipment expenditures, where we work very closely with the vendors to identify ways we can manufacture our product differently as we're launching new programs," he says. "What ideas do they have that can help us reduce our capital expenditure outlay, but also improve the efficiency of our operation?
"Working together with equipment suppliers in this way helps us come up with an optimal manufacturing solution, as opposed to either just buying a piece of equipment off the shelf, or us telling the supplier how to do their job, which we're not the experts in. I think that's where we get the biggest bang for our buck in some of these longer-term strategic partnerships. In order for these to work, it has to be a win–win for for both sides."
Larry concedes that they need to have tough discussions at times, however. "A healthy debate is not a bad thing as long as we're working towards a common goal. I think that's what makes a healthy partnership."
More than just money
Henniges also aims to have very healthy relationships with the communities in which it operates. When talking to Larry, it's obviously something he is genuinely passionate about, rather than just the ticking of a modern-day corporate box.
"About five years ago, we established a strategy to give back as part of our culture statement, and so we have partnered with Habitat for Humanity," he reveals. "I am actually on the board of directors for Habitat for Humanity of Oakland County and the President of the Board.
"We have offered our salaried employees paid time off to to do charity work and give back, and we encourage charitable donations by doing company matches when they donate. For several years now we have also done team-building exercises where we take approximately 25 employees to a rehabilitation site with Habitat for Humanity, and they spend the day rehabbing neighborhoods. We do it for all of our plants – we encourage them to give to the local communities that support them."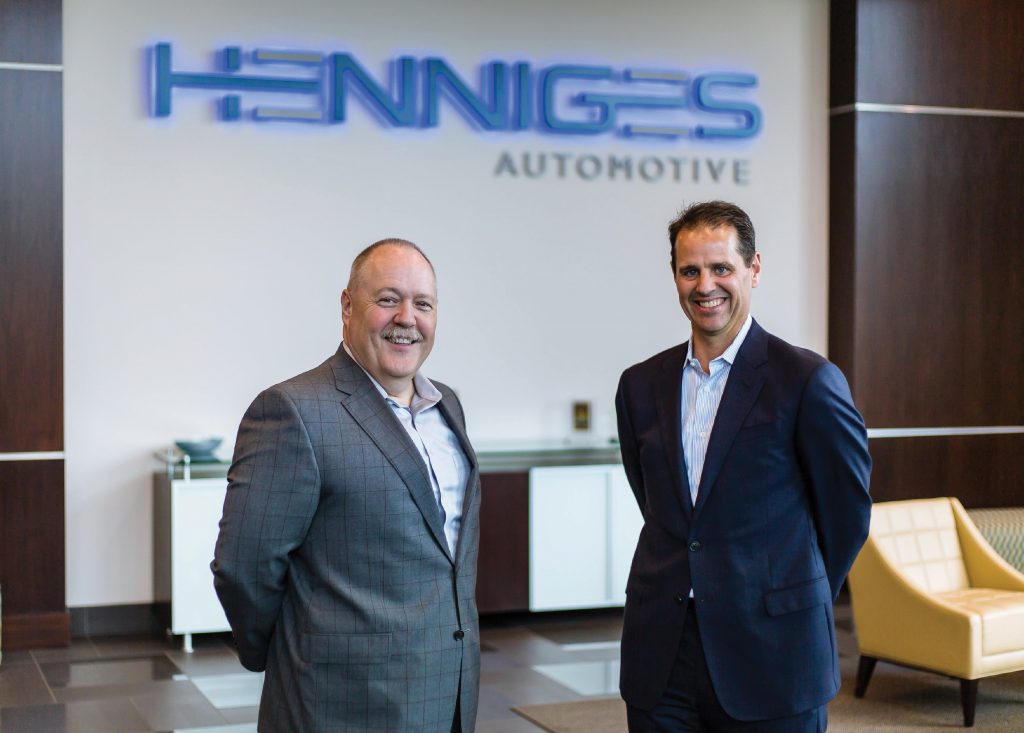 Larry points out that the company budgets to be able to provide support. "We budget every year to be able to give back financially. But for me, giving back to the community is not all about just writing a check, it's about spending time and giving sweat equity, if you will, to the organizations. We try to find worthy causes, and we make sure that what we contribute actually helps either the community or the charity we're involved in," he asserts.
"I think it's important to give back to the communities that support our businesses, with many of our manufacturing locations in small towns where they count on us to help support the different community activities."
We do culture surveys annually to assess whether what we're trying to drive as a senior leadership team is really what's being practiced in the company.
If small towns are the micro, then obviously the global environment equates to the macro. Henniges is certainly a global organization, operating in eight very different countries, but its commitment to diversity goes well beyond just a geographical spread. "By nature, we have different cultures, whether it's in China, Europe, Mexico, the US or South America. But even within our organization, we have a very diverse culture," Larry explains.
"We have a lot of focus right now on inclusion. We have an inclusion advisory council I chair, along with two other members of my senior leadership team, that is represented around the world by employees, from salaried to hourly staff – people of all different cultures, races, sexuality and gender."
Larry says the company takes diversity and inclusion very seriously and focuses a significant amount of energy at the senior level on company culture. "We do culture surveys annually to assess whether what we're trying to drive as a senior leadership team is really what's being practiced in the company," he shares. "We develop action plans to address any areas that we're deficient in, compared to where we want to be."
Where Larry and Henniges want to be is a global company with local production sites, strong mutually beneficial, long-term supplier relationships, with a happy and diverse workforce that is engaged through regular communication – a global organization that is welcomed with open arms by the communities it inhabits, as it works towards a new frontier of EVs with carefully chosen partners. It's a lot to work towards, but Larry and his team certainly seem to be achieving it.