When Bahrain FinTech Bay was founded three years ago, a key part of fulfilling its mission in developing the financial technology industry in the Middle East and North Africa was to raise awareness and foster collaboration among incumbents and insurgents. 
Opening in a collaborative 1,000-square-meter co-working space in the capital Manama, the hub set about convincing companies, investors and governments of the enormous untapped opportunity its founders saw in fintech in the region. 
Khalid Dannish has been with the project since it started in February 2018, and in early 2020, he became CEO. Since then, he has helped Bahrain FinTech Bay build up the infrastructure and support network needed for the industry to thrive. Now, he feels things have reached a turning point, thanks in part to the COVID-19 pandemic.
"I do firmly believe that the events of the past year have resulted in an accelerated paradigm shift. Consumer expectations have shifted permanently."
"I think we're at a pivotal moment," he says. "I do firmly believe that the events of the past year have resulted in an accelerated paradigm shift. Consumer expectations have shifted permanently."
For the Middle East, this could portend explosive growth in a sector that was previously underdeveloped relative to other regions.
"Our fintech ecosystem was developing rapidly, whereas now I think we're at an inflection point of potentially exponential growth in fintech in the region," Dannish explains. "Bahrain and our neighbors are maturing at an accelerated pace that, as a trading bloc and a region, we have never seen before." 
He believes this ongoing maturation makes it an ideal time to consider investing in local startups and to launch new products and services. 
"I don't believe we are going back to the way things were when we launched, where it was about raising awareness and fostering collaboration among incumbents and insurgents, and really focusing on the mindsets of corporates and governments," he says.
"Now we're definitely past that point, and everyone in the region sees the potential of leveraging emerging technologies and business models and the untapped investment opportunities they create."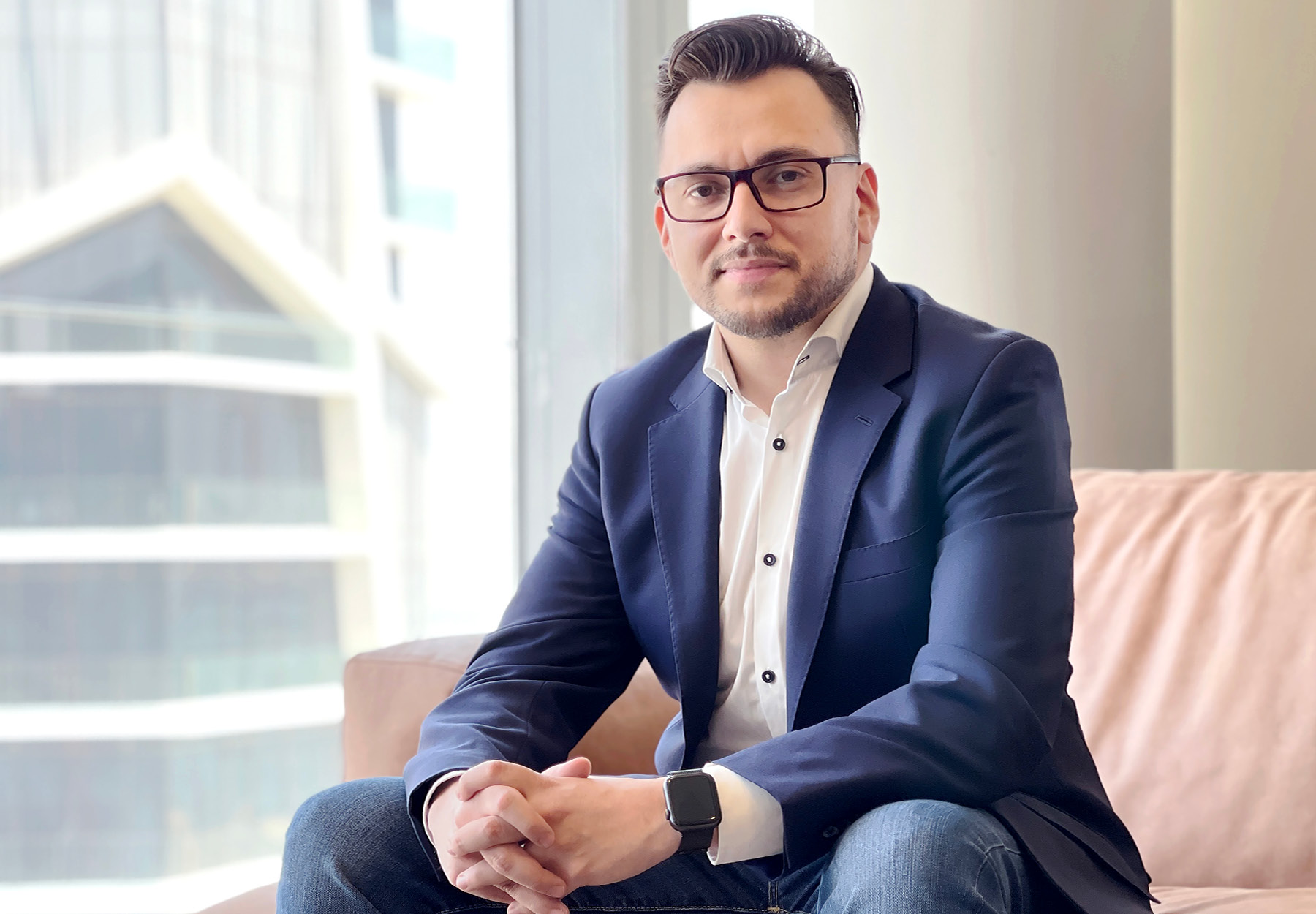 Becoming originators 
So far, the hub has played host to many new companies that have launched ideas already in use elsewhere in the world, and made them viable in the region using their local expertise. It's a formula that has produced numerous successes in a short span of time. 
Since 2018, Bahrain FinTech Bay has incubated 80 fintechs and startups, the vast majority of which did not previously have a presence in Bahrain. Its corporate accelerator programs, which only began in January 2020, have already helped around 120 startups. It launched the first virtual accelerator program the island kingdom has ever seen, and the company has also launched a program focused on female entrepreneurship. 
As the industry matures, Dannish anticipates there will soon be a growing number of unique, localized solutions that can be exported elsewhere in the world. In other words, Bahrain and its neighbors will become originators and, in doing so, help contribute to the exponential growth he anticipates. 
Bahrain FinTech Bay's founding partners include American Express, Investcorp, Arab Financial Services and the National Bank of Bahrain among many other industry partners.
"There was a misconception that fintech is only for the financial services industry."
As a reflection of the diversity of expertise of the original backers, the hub's partners have covered a wide cross-section of different industries and areas, from neobanks, investment banks and asset managers to telecommunications and insurance.
While its early focus was on fintech, Dannish makes it clear that the hub takes a holistic, collaborative approach and sees itself as part of a wide ecosystem in which new innovations for the financial sector can play various roles. 
"There was a misconception that fintech is only for the financial services industry, at least on the B2B side, whereas its applications can be seen across sectors," he explains. "Fintech remains our core focus, and looking to the future, we are exploring broader innovation, including proptech.
"We've partnered with the Real Estate Regulatory Authority in Bahrain to collaborate on the kingdom's strategic national plan to bolster innovation in the real estate sector. We see a lot of synergies between fintech and real estate, an important asset class for the region, and we believe we can create a similar environment for proptech to thrive in the region."
High-caliber graduates 
Another growth avenue for the hub could be to export high-potential Bahraini startups across the region and even farther afield. Another key goal is to align Bahrain FinTech Bay with initiatives and networks that facilitate investment, without which the startups supported by the hub would not be able to scale. 
"We've taken a lot of steps to grow our investment network because when we started, funding at the earlier stages was lacking for fintechs. We're now seeing that capital being allocated aggressively across the region. It really shows growth from where the market was to where it is today. The landscape is very different," Dannish confirms. 
Because the vast majority of investment capital goes toward hiring people, he sees it as vital to support the development of local talent in the region. "Startups or fintechs that are looking to enter the region are always looking to hire local talent," he points out. "So we do a lot of work on the education side." 
"Our aim is to create a pipeline of motivated individuals that can service these new fintechs coming into the country as well as the new digital initiatives of our local private sector."
To this end, the hub launched the region's first National FinTech Talent Program in 2019, in partnership with Bahrain's Labour Fund. "We also have an education arm focused on fintech," Dannish says.
"We've partnered with global institutions like the Georgetown University McDonough School of Business, with whom we launched a program for MENA professionals that was highly successful. We have trained more than 150 individuals in the region." 
The idea is to produce high-caliber fresh graduates in Bahrain and support them with training and internships, either with the hub's industry partners or with one of the startups it supports. The program's success is an encouraging sign for the future of fintech in the region, demonstrating that the next generation will be equipped to handle the expected expansion of the sector. 
"Our aim is to create a pipeline of motivated individuals that can service these new fintechs coming into the country as well as the new digital initiatives of our local private sector," Dannish reveals. "We're also very keen to encourage local entrepreneurship and support Bahraini startups."
"Bahrain FinTech Bay was extremely helpful during Rain's formative stages. Its team is extremely talented and some of Bahrain's best. While working there, Rain was able to build meaningful connections within the Bahrain community, which helped grow the business." – Joseph Dallago, CEO, Rain