With a career that can be split into three distinct parts, Jonathon Clifton, Vistra Regional Managing Director, Asia–Pacific, says each has played an integral part in preparing him for his current role. 
"My post-university gig was in the advertising and marketing side of business, which utilised the creative side of my brain. I was then fortunate enough to spend three years living in Tokyo playing professional rugby. This taught me how to be a professional in terms of mindset, behaviours and attitudes," he tells The CEO Magazine.  
Following that, the past 20 years of his career have been in the professional services space, starting with seven years at PwC, where he spent time in Sydney before Hong Kong beckoned. He has been at Vistra now for 13 years, first running a global division before moving into his current Regional Managing Director, Asia–Pacific role in 2016. 
Navigating a Global Pandemic
Like many companies, the COVID-19 pandemic called upon Vistra and its management to swing into swift action, not to mention rally to wrap everyone's heads around such a once-in-a-lifetime event. 
Jonathon says Vistra's first concern was ensuring staff, clients and stakeholders understood that, despite the pandemic, the strategy they'd put in place and the initiatives Vistra was driving towards wouldn't change.
"Secondly, the consistency, the frequency and the tone of the messaging that we gave to our people was really important," he explains. "Like lots of organisations, it was getting that balance right between not trying to panic people that would have been the wrong call, but making the point that this is a very serious issue.
"No one's dealt with this in their lifetime, and while we may have had to make some unpopular decisions as events unfolded, we needed to make sure we were able to communicate about them effectively so nobody felt left in the dark."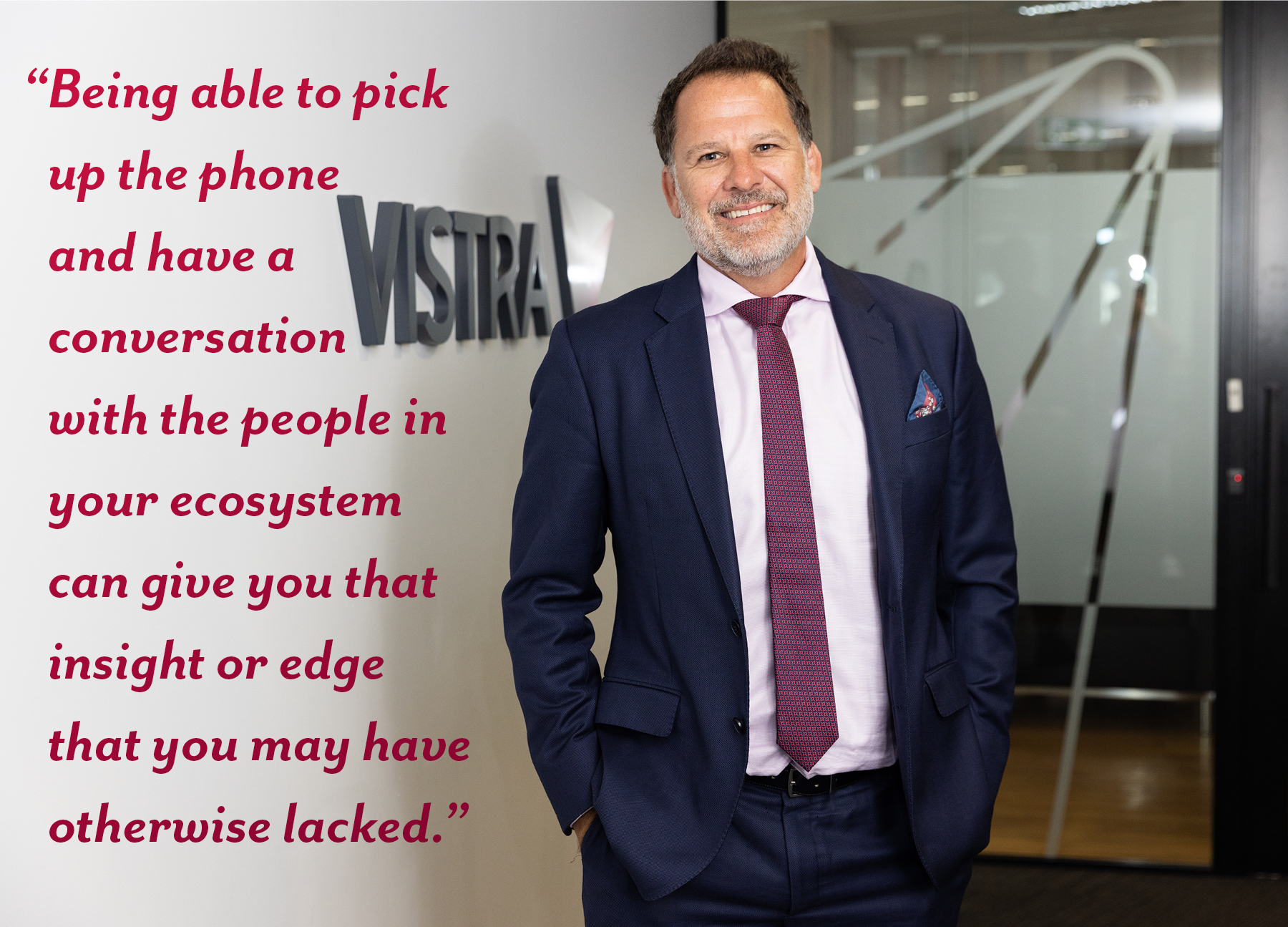 Having a history of company values to fall back on helped Jonathon navigate this tricky situation. "When you're trying to deal with a challenging issue such as this, having those values can help guide and inform your decision-making process," he says.
Moving forward, Jonathon says they're striving to provide consistency in terms of delivering services, how they operate and how they manage data. "There's been a lot of work going on for the past couple of years and we will soon have 80 per cent of our business all on a standard operating platform. That is the highest priority for the next 18 months."
Another priority for Jonathon is continuing to accelerate and amplify Vistra's commercial agenda. "We're certainly seeing a strong post-COVID momentum both in Asia–Pacific and other larger markets," he says. "We've had great success over the past couple of years targeting mid-cap corporates looking to have international expansion, supporting them with all their compliance administration and business service needs."
People and Technology 
Jonathon believes people are a big part of a business's success, saying Vistra has an entrepreneurial spirit born out of all the acquisitions over the past 12 years – close to 40 in total. "Most of the business owners we've acquired businesses from have been transferred into leaders within Vistra," he shares.
Outside of its own people, partners and stakeholders bring them plenty of business. Jonathon says they have a few types of stakeholders, the first being those who refer business – including accounting and law firms and international banks. Second are the advisers who work on the mergers and acquisitions, then the third-party affiliates – those who provide representation for Vistra in countries in which it doesn't have a physical presence.
"We get a lot of business from people who have referred us work over the years. Having strong stakeholder relationships can often offer unique insights into a particular issue. So being able to pick up the phone and have a conversation with the people in your ecosystem can give you that insight or edge that you may have otherwise lacked."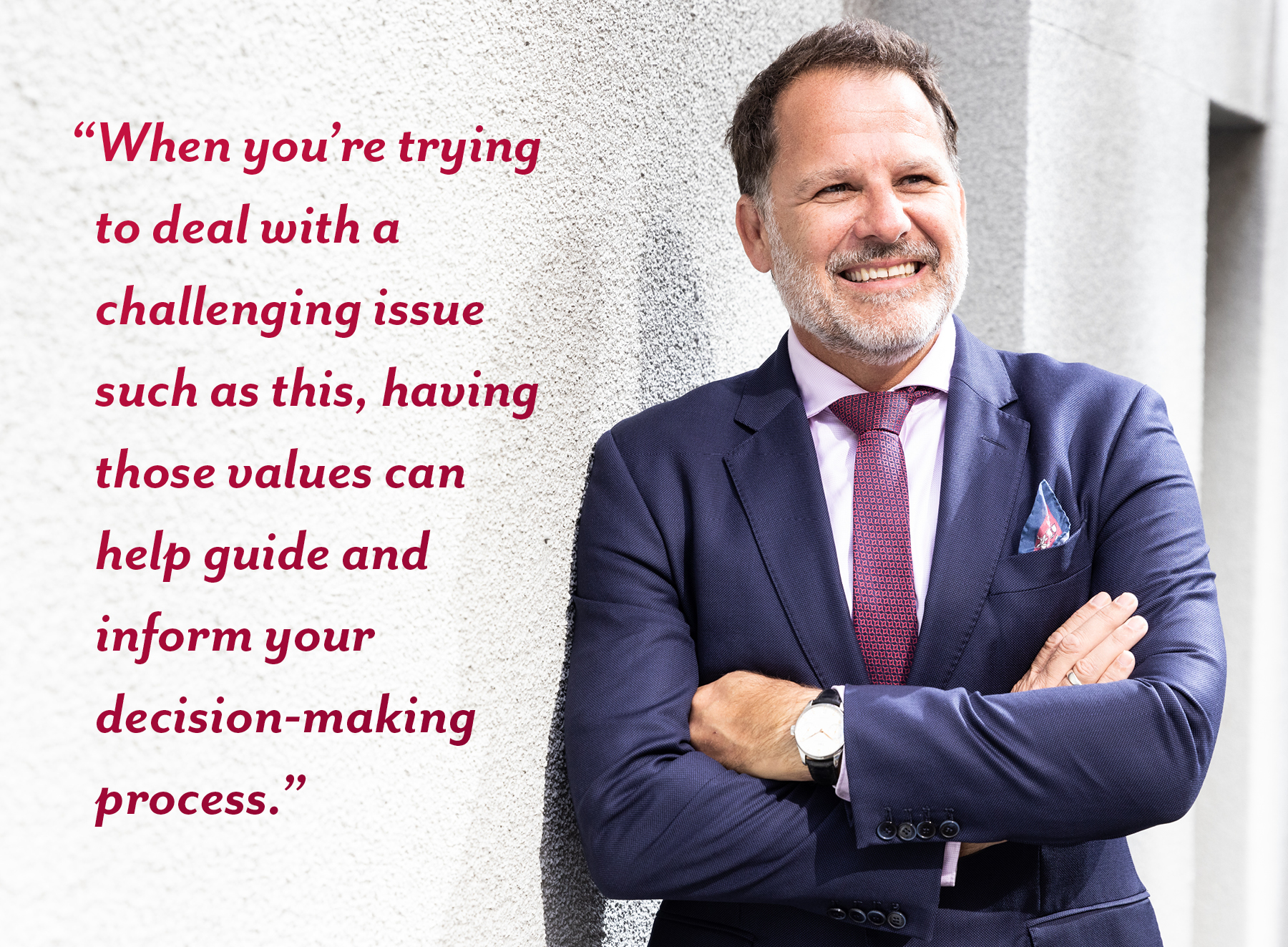 Alongside its people, technology is also an integral cog in the Vistra wheel. Jonathon notes automated workflows and being able to provide clients with dashboards that consolidate lots of data and information in a simple way has very quickly become the norm.
He says there has been tremendous industry-wide focus around leveraging technology platforms to provide value to clients, and Vistra's work is designed through the lens of how it will benefit its clients.
"We believe that we will be the first global tech-enabled business in our industry that covers all centres – there's competitors that do parts, but they may only operate in one country or sector," Jonathon says. "We believe we'll be the first global player across multiple sectors that will be truly tech enabled.
"I think our industry is maturing rapidly and that Vistra is absolutely at the forefront of driving that change within the industry, both from a consolidation perspective, an innovation perspective, and then from the perspective of attracting top talent in the industry."