Lack of opportunity in the Philippines has traditionally seen many Filipinos head overseas in search of a better life, both for themselves and their family members.
Of those Filipinos working abroad, more than half are women, with recent research finding that 60.2 percent of overseas workers in 2021 were female. The majority of these women are also mothers, which may affect the wellbeing of the family unit.
This is an area of focus for RL Commercial REIT (RCR) President and CEO Jericho Go, who is determined that RCR – the biggest real estate investment trust (REIT) in the Philippines in terms of asset size during its initial public offering (IPO) and with the widest geographical reach – will play a major role in the country's financial capabilities and boost earning potential, even for those with modest incomes.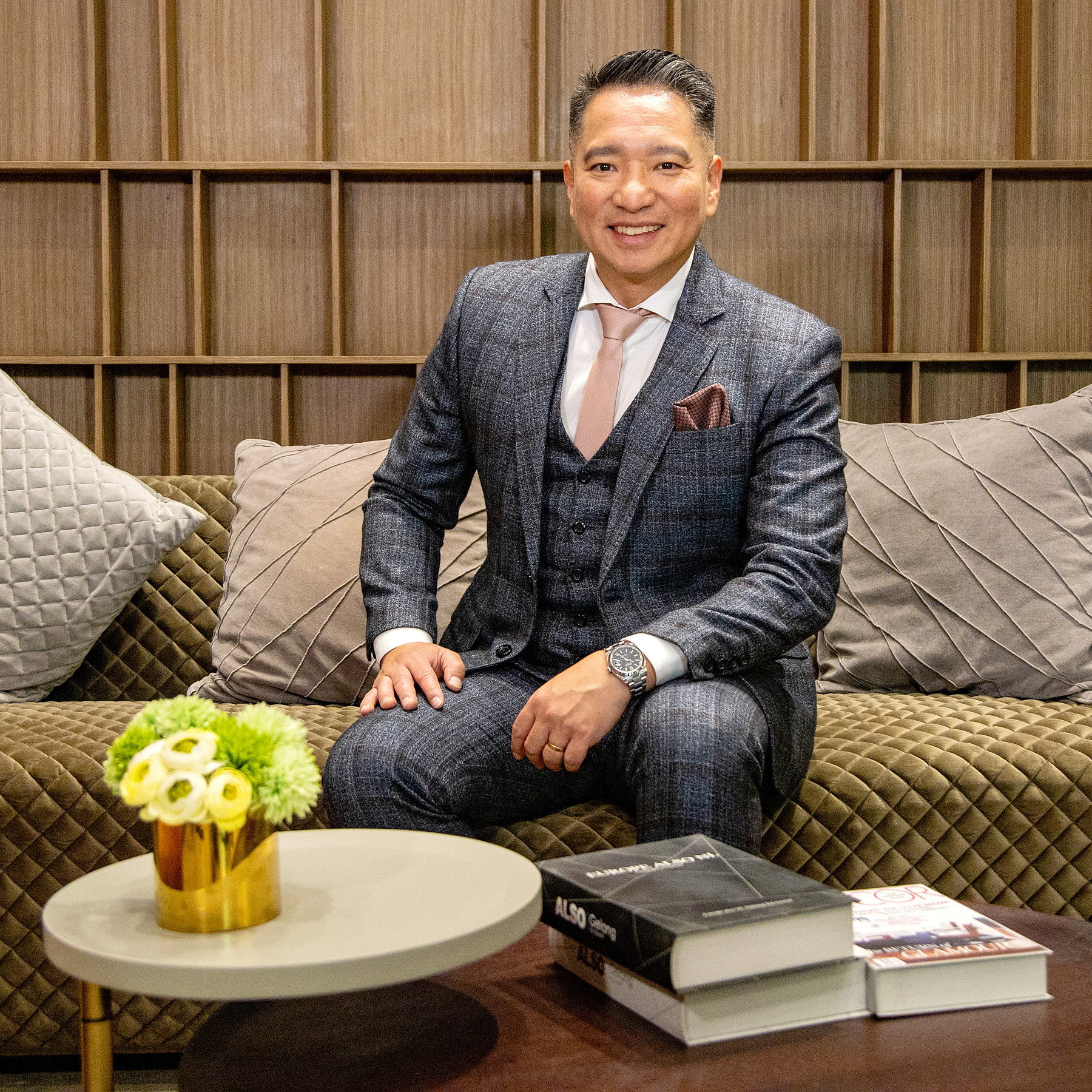 "Our mission is to keep the Filipino family together. This is why we are passionate about the work that we do."
RCR's presence in key cities and multiple provincial sites has created an effect of reverse migration, enabling families to be reunited, according to Go.
"For every office we build, particularly those in the provinces, it means there is one less family member being separated from the family," he tells The CEO Magazine.
In collaboration with
JSLA Architects
A legacy of unwavering dedication to professional architectural design services.
A legacy of unwavering dedication to professional architectural design services.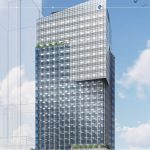 Read More Below
"We're hopeful that the day will come when no mother, father, sister or brother will ever have to go abroad again because they are forced to seek employment in a foreign land to help the family survive.
"Our mission is to keep the Filipino family together. This is why we are passionate about the work that we do. We know that what we do matters."
---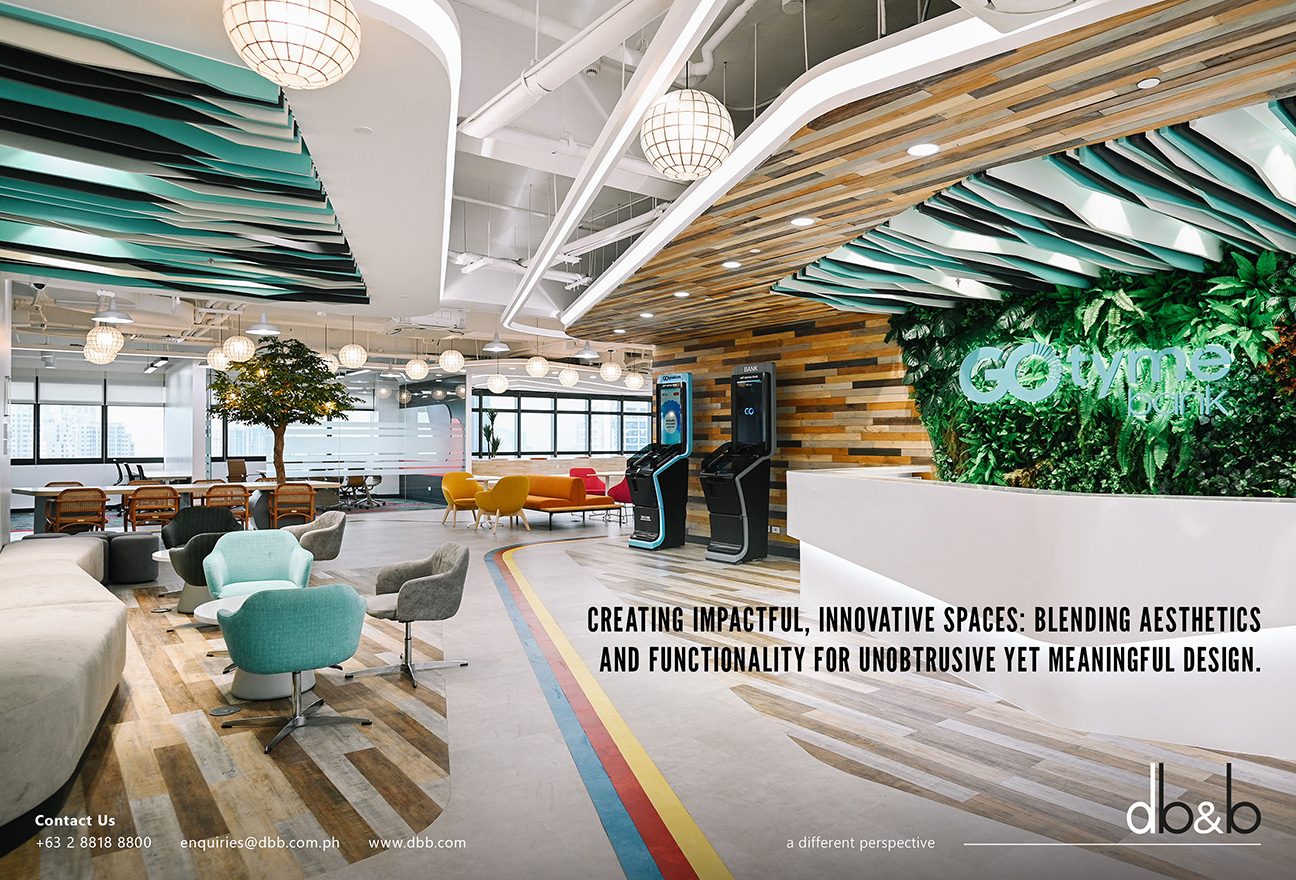 "We are grateful for the opportunity to work with the RL Commercial REIT team. They have a clear and consistent vision for the office environment, led by Jericho Go. He knows exactly what he wants and how to achieve it." – Peachy Ducanes-Miguel, Creatives Head, DB&B Philippines
---
Advertisement
"There always has to be a higher purpose on things," Go insists. "We say that every office building, every square meter of space that we create, actually translates to jobs. It all goes back to nation-building."
Under the three core values of parent company JG Summit Holdings, and guided by the vision of its President and CEO Lance Y Gokongwei, Go is steering RCR in a direction that espouses an entrepreneurial mindset, forges stewardship and upholds integrity in its very fabric.
But more than that, according to Go, it seeks to create value for shareholders by providing high-quality real estate spaces that enable stakeholders to prosper in a sustainable way.
A Bright Outlook
With its office developments primarily anchored on the resilient IT-BPO markets, RCR's impact is further magnified. The industry saw revenue increases of 10.3 percent to  hit US$32.5 billion in 2022, and its staff count rise 8.4 percent to 1.57 million according to the IT and Business Process Association of the Philippines.
Meanwhile, research from Nexford University reveals that the Philippine business process outsourcing (BPO) industry contributes nearly US$30 billion to the economy each year, a figure that only looks set to grow with the number of Filipinos employed in the BPO industry growing eight-to-10 percent annually, according to the study.
"In terms of gross domestic product, that's already a contribution of almost eight percent," Go says. "In terms of dollar revenue, that's almost the same as the remittances of overseas Filipino workers."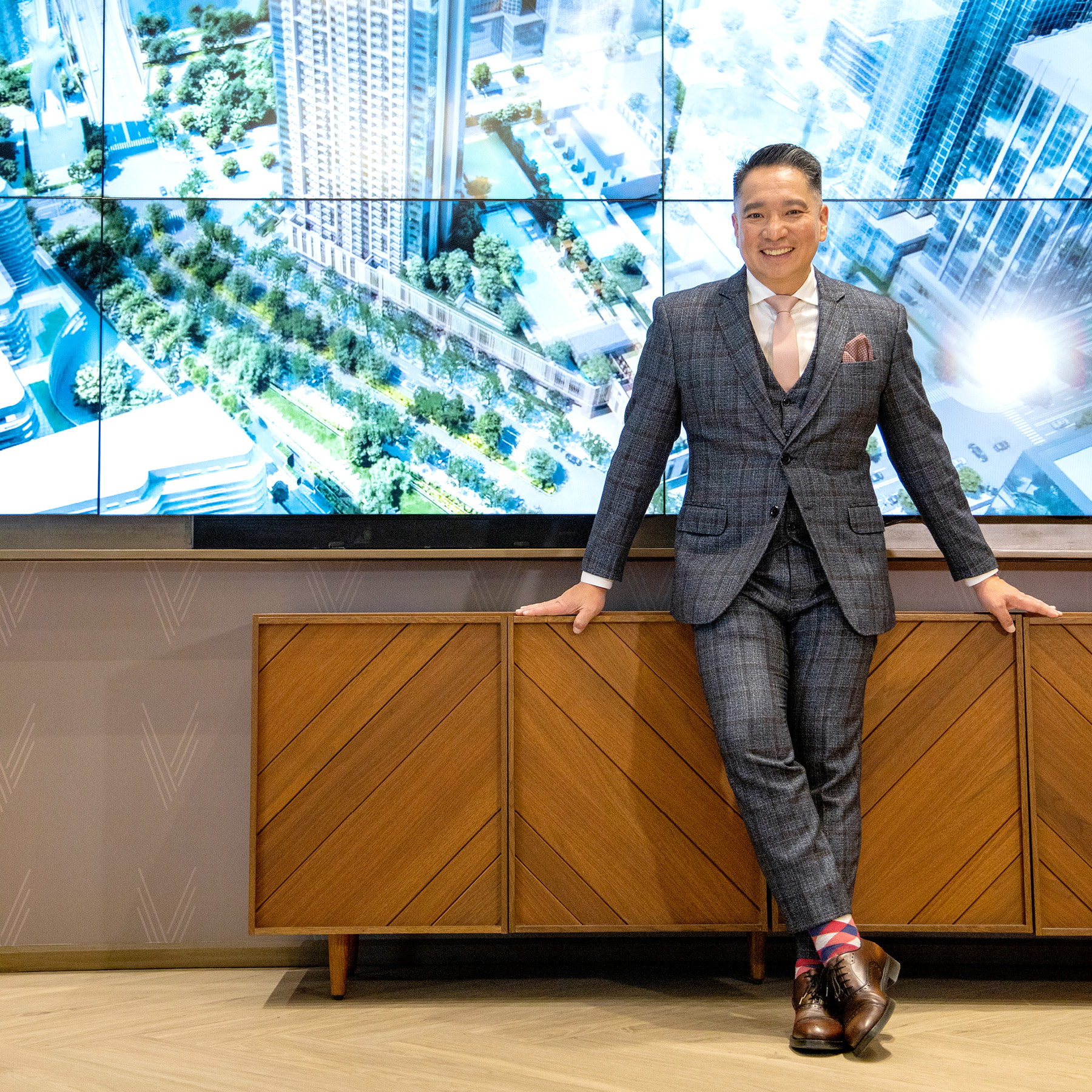 "Altogether a good office creates not just opportunities for our people; it generates employment for every hardworking parent, every persistent breadwinner, every resourceful entrepreneur."
Spurring the equivalent increase in consumer spending through job generation is also having an exponential impact across micro, small and medium-enterprises (MSMEs) with a five-fold multiplier effect, which loops in transportation, food, retail and clothing, health care and the housing and hospitality business.
"Altogether a good office creates not just opportunities for our people; it generates employment for every hardworking parent, every persistent breadwinner, every resourceful entrepreneur, and brings life back to the whole economy and the nation," Go reveals.
According to 2021 data from the Philippine Statistics Authority, 1.08 million companies, or 99.6 percent of business enterprises, were MSMEs. These companies are engaged in the wholesale or retail trade, repair of motor vehicles and motorcycles, accommodation and food service, other service activities and financial and insurance activities.
"When people report back to their offices, these MSMEs stand to benefit," he says.
Inspired by the overwhelming response of Robinsons Offices clients, Go is advocating the better normal, becoming the 'architect' of what was named 2022's Best Office Interior Design, as recognized by PropertyGuru's Philippine Property Awards.
He also led the transformation of RCR's 800-square-meter headquarters to a fun, modern, safe, well-designed and functional office in 2022. Inspired by traditional Filipino esthetic with a modern twist, the design features the latest technology, a veranda for guests, a sala (living room) for coming together and bahay kubos (country houses) that double as meeting pods for social interactions with guests and clients.
Essentially a working showroom, the new office was intended to inspire companies to design their respective offices in developing the workspace for the 'better normal'.
"The purpose of the better normal was to give employees compelling reasons to want to come back to their offices," Go explains. "In this way, we hope to create greater interest in office spaces."
Spotlight on Sustainability
Creating office spaces that cater to demand and trends in the market means RCR is able to build upon another important aspect of its vision: its commitment to sustainability.
Several of its buildings, such as the more recently completed Exxa, Zeta and Tera towers in the Bridgetowne Destination Estate, are already certified under the Leadership in Energy and Environmental Design (LEED) rating system.
"We have made a very conscious and deliberate effort to enlist our buildings as green-certified buildings," Go confirms.
Robinsons Offices is continuously certifying its buildings for green building certification system EDGE Certification, which is backed by the International Finance Corporation arm of the World Bank. Its Cyberscape Beta, Cyberscape Gamma, Cyberscape Alpha, Robinsons Cybergate Galleria Cebu and Cyber Omega buildings are already listed, taking its number of EDGE-certified buildings to five.
"This is important because 80 percent of the tenants in RCR's buildings are BPO companies or multinational corporations that have been mandated by international organizations to have a sustainability plan," he says.
"We are going to futureproof our buildings by ensuring that our tenant partners, consisting of multinational companies, BPO and Fortune 500 companies, are assured that we are aligned with their goals by reducing carbon emissions for our buildings.
"The recent recognition as EDGE Champion is all about being an advocate for reducing our carbon footprint through savings in energy and embodied energy in materials, and limiting the use of water to a minimum.
"We hope that our initiatives could move the greater majority toward the shared vision of being able to bestow upon the future generations a brighter and better tomorrow."
A Successful Start
For the first quarter of 2023, RCR reported a 10 percent uptick in net income, rising from US$17.6 million the year before to US$19.4 million. Revenue rose 11 percent to US$24.4 million.
The company attributed the strong result to its incorporation of a number of new properties. In April 2022, it welcomed Robinson's Cyberscape Gamma after an asset-for-share swap, with Robinson's Cybergate Bacolod transferred in March 2022.
The lion's share of revenue for the quarter came from rental income, which climbed 12 percent to US$212 million from US$189 million.
Standing Out
Promoting a message of financial literacy to Filipino people is one of the major drivers for the Robinson Land Corporation-sponsored REIT, Go says.
More than half of Filipinos now have a bank account, which represents a new high in a country that has long fallen behind in terms of financial literacy. In a recent study by S&P Global Ratings, the Philippines ranked in the bottom 30 out of 144 countries surveyed, scoring  just 25 percent in terms of financial literacy.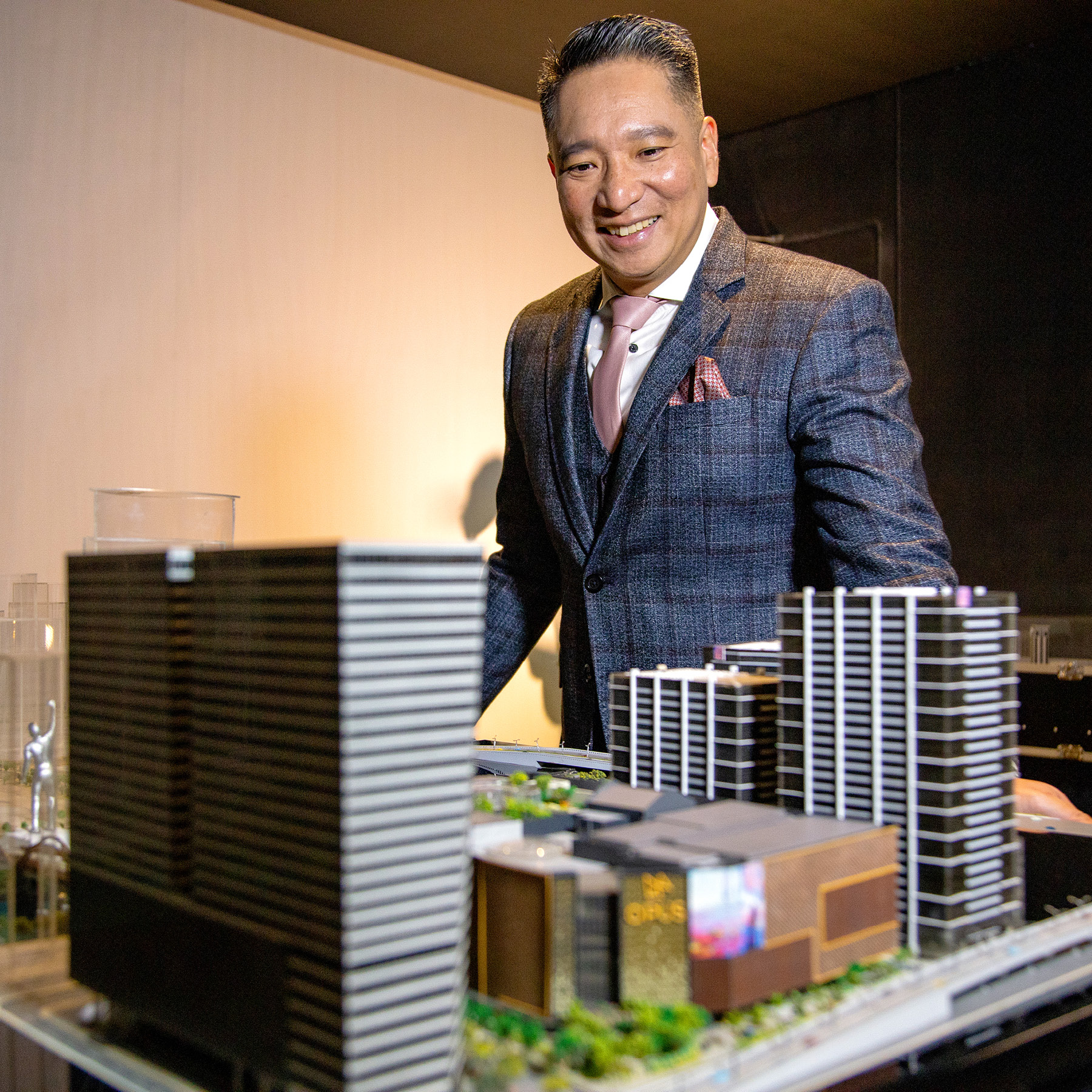 "One of our goals when we listed RCR in September 2021 was to develop financial literacy for our countrymen."
When Robinson Land Corporation started its REIT company in 2021, RCR Chairman Frederick D Go, also Presidential Adviser on Investment and Economic Affairs, made his vision very clear – to put the Philippines on the map when it comes to REITs. He wanted RCR to become the bellwether for the Philippine office REIT market.
It debuted on the local stock exchange in September the same year and upon its IPO, RCR was the largest publicly listed REIT company in the Philippines, registering a record-breaking asset size of 425,315 square meters.
---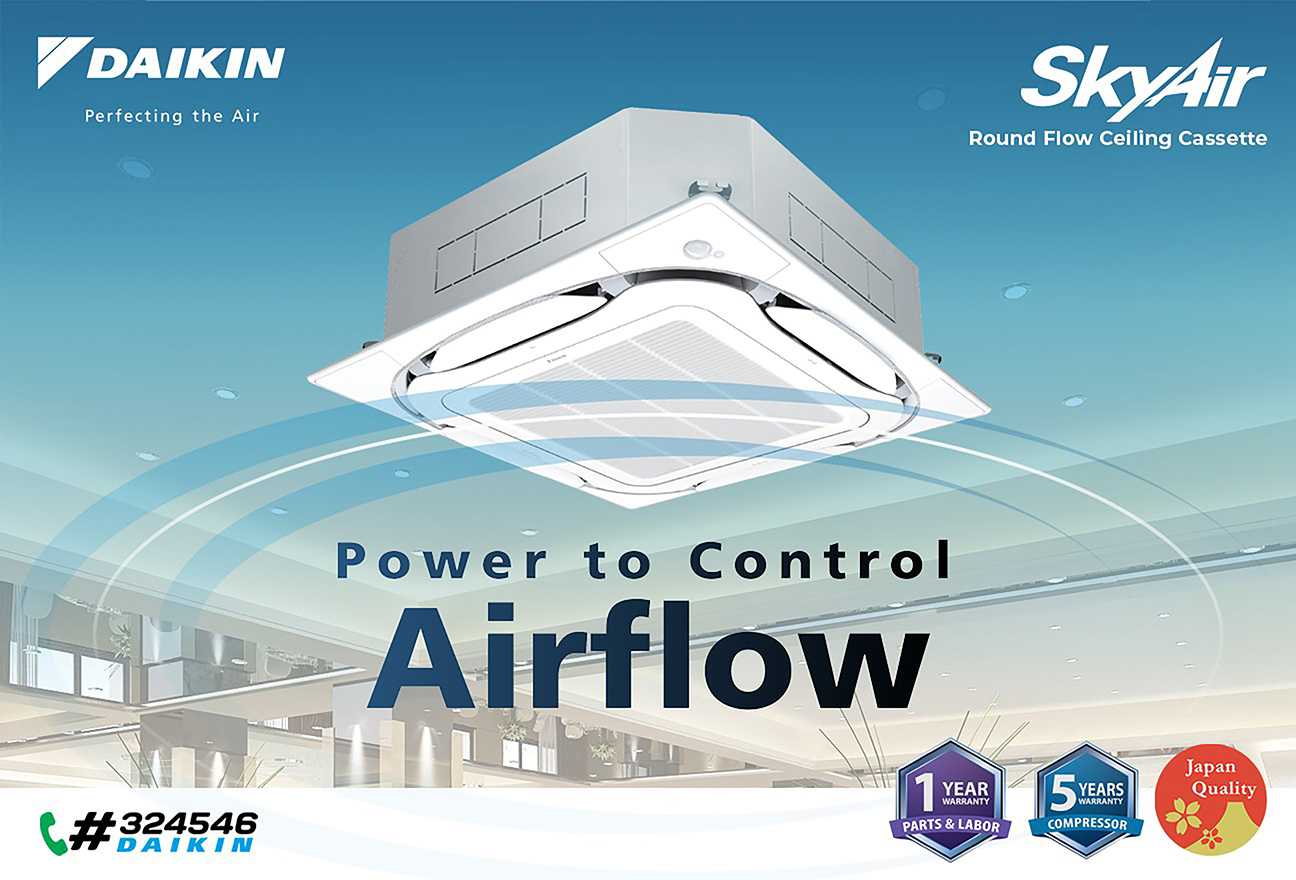 "Daikin is a world-class air solutions provider. Working with Robinsons enables us to understand the need to live with infectious diseases, challenges our engineers in facing operations of air-conditioning systems and changes the world in neutralizing carbon footprints." – Takayoshi Miki, President, Daikin Airconditioning Philippines
---
Advertisement
It was also the biggest in terms of IPO size at over US$1.15 billion market capitalization, while having the widest geographical reach of nine key cities in the Philippines, with properties located in all the three major islands of Luzon, Visayas and Mindanao. It also had the longest land lease tenure of up to 99 years.
Currently consisting of 16 commercial real estate assets, RCR properties are located in major central business districts such as Bonifacio Global City, Makati, Bridgetowne and Ortigas in Metro Manila, and also has significant holdings in Mandaluyong and Quezon City.
"One of our goals when we listed RCR in September 2021 was to develop financial literacy for our countrymen," Go says. "Ultimately, we hope that this will lead to investments that will in turn generate jobs for the economy."
REITs Explained
In simple terms, a REIT is a company that owns or finances income-generating real estate.
REITs resemble mutual funds in terms of structure, amalgamating capital from a number of investors. In this way, individual investors can earn dividends from real estate investments without buying or financing any properties themselves.
A Hefty Undertaking
In fulfillment of its obligations under REIT law, RCR had to reinvest 100 percent of what it was able to raise, and so the IPO proceeds were invested in its office projects across the country, as well as in its malls, hotels, residential developments and destination estates.
RCR has also established a presence beyond the capital in areas such as in Naga, Tarlac, Bacolod, Cebu and Davao.
With RCR owning multibillion dollar assets, being a REIT means that sharing in its profits has become accessible to all, according to Go.
"Access to wealth has been democratized," he says.
"It's important that we go to the grassroots level."
In addition, the REIT law requires that at least 90 percent of RCR's distributable income must be shared as dividends to shareholders.
"In this way, we're able to reach a broader segment of the market," he explains. "It's important that we go to the grassroots level. With this REIT, the average person now has a chance to earn the kind of revenues being generated by large corporations, commensurate to the amount of shares that they invested, minus the headache."
Best of Both Worlds
Go explains there's a guarantee that a shareholder, an ordinary Filipino, can expect on a quarter-by-quarter basis to receive dividends as a payout.
"This is unlike other ordinary stocks, which may or may not have dividends being paid out, because it really depends on the performance of their business," he says.
"Unlike bonds, which sometimes have a lock-in period, in the case of REITs, any time that you need to cash out, you just have to put your shares out there and, depending on the price of the shares at that time, you can sell them for that value. That's why it's like you're getting the best of both worlds."
---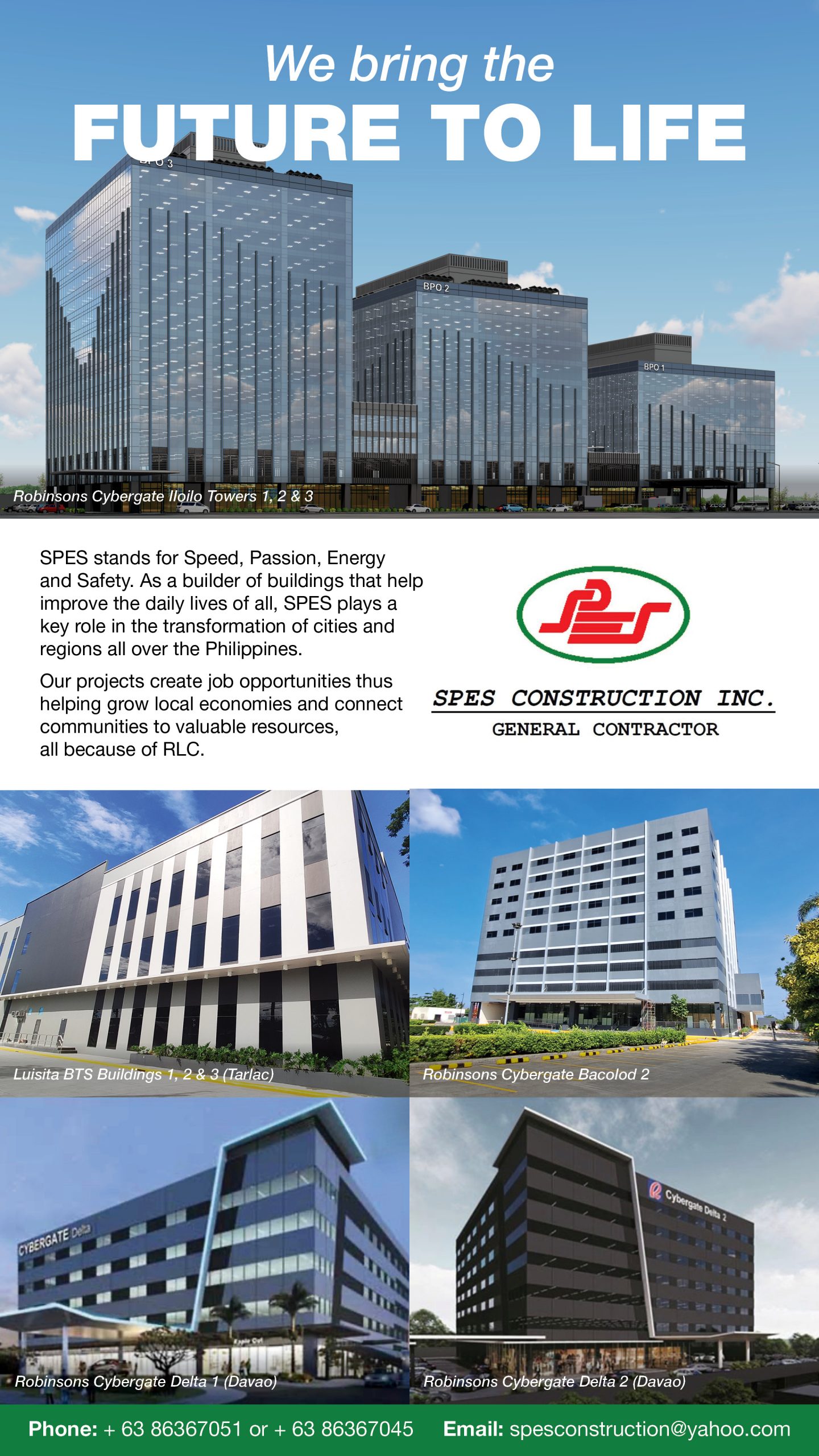 "RL Commercial REIT is a professionally run company that puts value in building strong relationships with its contractors. The opportunities it has provided us, especially in growing the BPO industry, have helped us immensely. We thank RL Commericial REIT for its continued trust and confidence." – Honor Mendoza, President and CEO, SPES Construction
---
Advertisement
He also emphasizes the accessibility of this investment.
"If you want to invest in buildings, you need to have a substantial amount of capital to be able to develop and manage this structure,' he says.
"Here, it's really bringing it to the masses and the unbanked, and giving them, our fellow Filipinos, or not just Filipinos but also retail foreign players, an opportunity to be part of a company that has solid assets, while those not accustomed to saving up are now given the opportunity to earn passive income."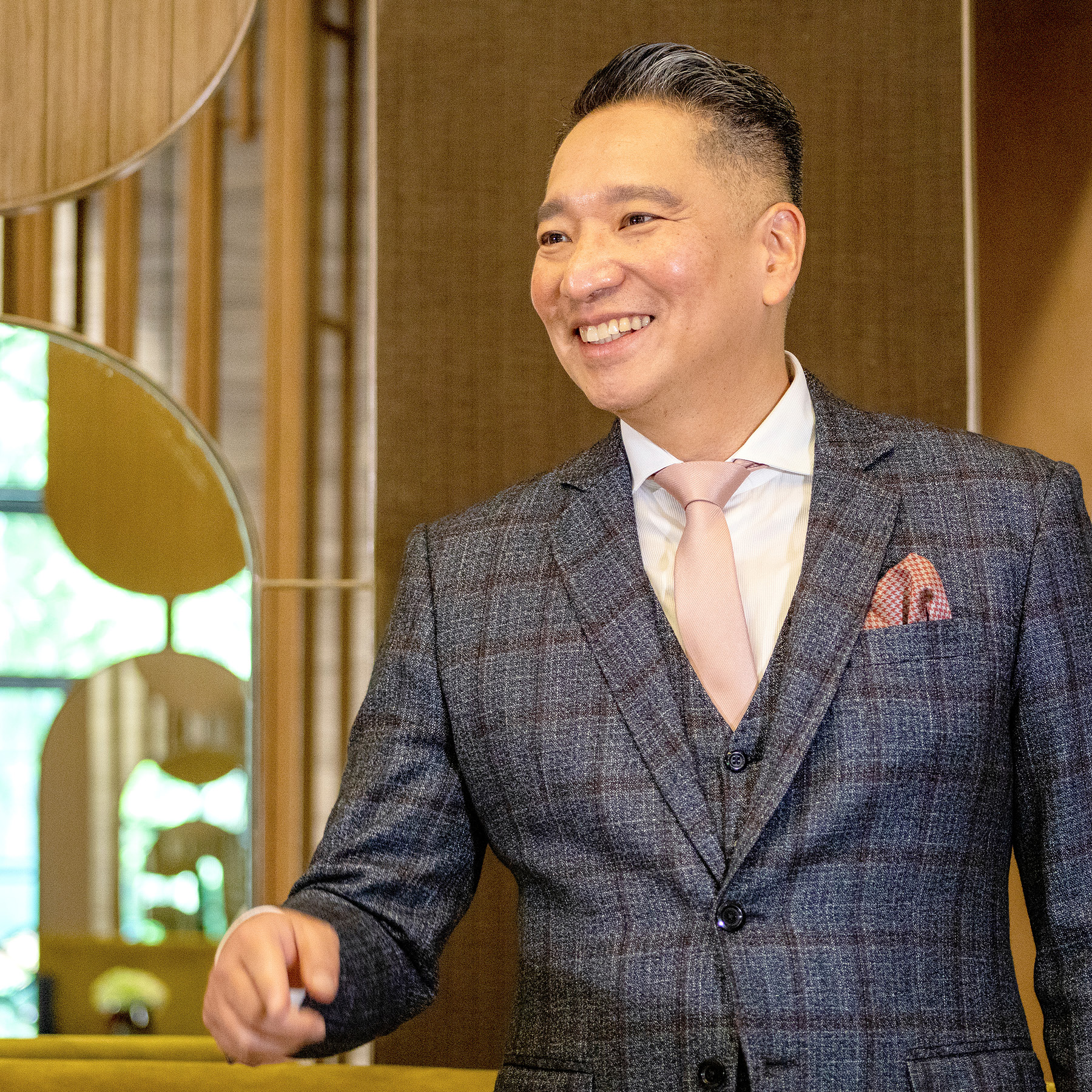 "RCR creates jobs and this brings us back full circle to our higher purpose of nation-building, sustainability and keeping families together."
Integrity has definitely defined Go's purpose in leading his own personal path and the path he is creating for RCR.
"We acknowledge that all good things happen when we remain humble and we have honest dealings with our principals, colleagues, subordinates, customers, friends and people that we care about," he says.
"RCR creates jobs and this brings us back full circle to our higher purpose of nation-building, sustainability and keeping families together."