With a reputation for cutting-edge technology and a history reaching back over 130 years, Johnson & Johnson (J&J) isn't content with sitting back and leaving innovation to new companies.
"The mindset of J&J is that we act as a 130-year-old startup company," explains Jeremiah Kaplan, Senior Director of Johnson & Johnson MEA. "I think the idea and the opportunity of being at the forefront of changes in surgery and really helping to shape the improvement of health care has been a philosophy for J&J."
When Kaplan joined Ethicon – a J&J subsidiary that manufactures surgical sutures and wound closure devices – 20 years ago, it was during the advent of minimally invasive surgery, which allows for faster postoperative recovery for patients. Laparoscopic cholecystectomy, which is the removal of the gallbladder, was the first big boom for minimally invasive surgery.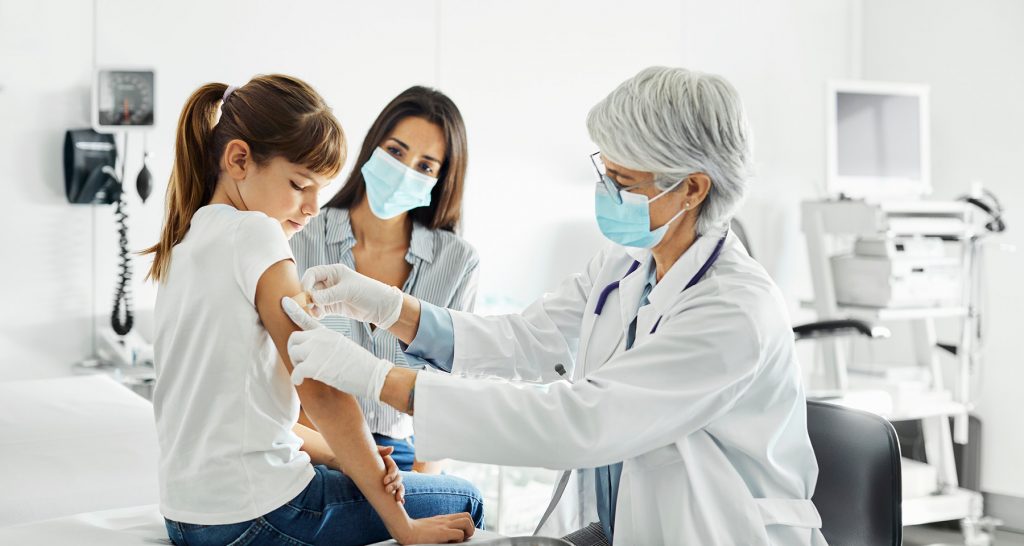 "Things have changed in terms of innovation and new techniques. But at its core, J&J has stayed true to its people and patients."
"That's when Ethicon created a separate division," he explains. "The changes that we see now are really an acceleration in health care thanks to the combination of new technology, digital solutions and connectivity." 
As J&J increasingly diversified its operations, with there now being an almost 50–50 revenue split between the US and international business, Kaplan wanted to gain experience of an international assignment. 
"For me, personally, I felt it was really important for management to not only experience other countries or cultures, but actually to live and work in them. When I was looking for an assignment outside of the US, I wanted to experience an emerging market," he says.
The unique blend of emerging and developed markets attracted him to the Middle East. Gaining a global perspective from a leadership standpoint in a place that has a rapid acceleration of innovation was a key factor that led him to his current position.
---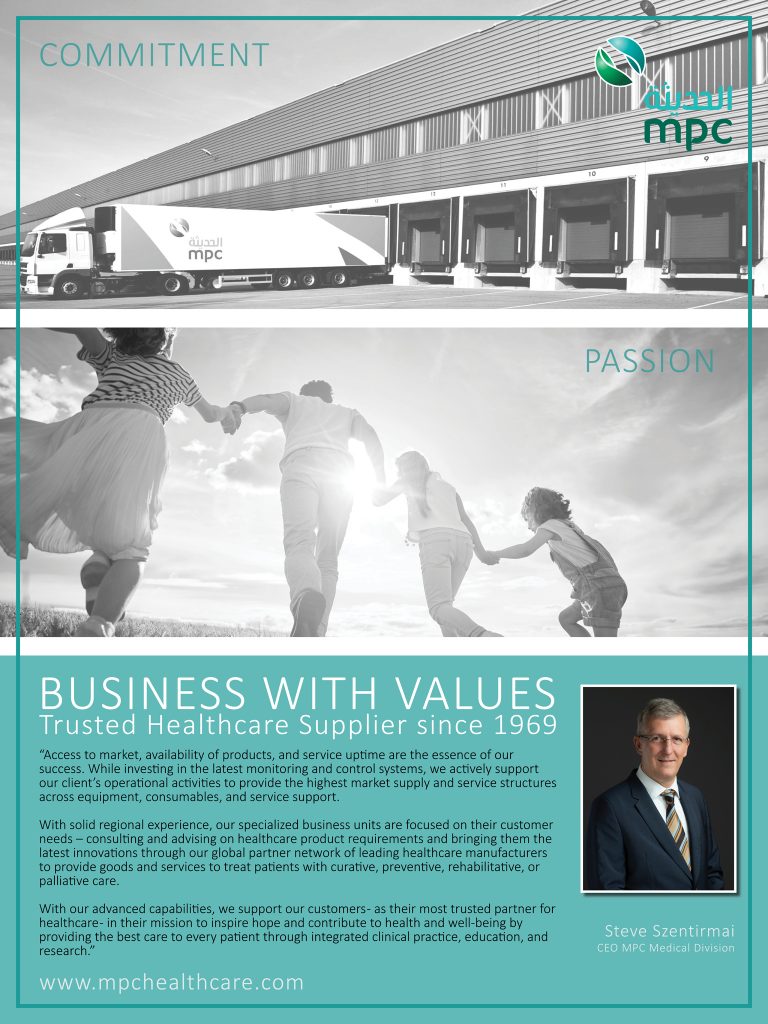 ---
Advertisement
Post-COVID landscape
Moving forward, J&J has solid growth plans in place to ensure its post-pandemic recovery is strong. Due to the rise of COVID-related treatments, many elective surgeries and routine screenings have been put on hold.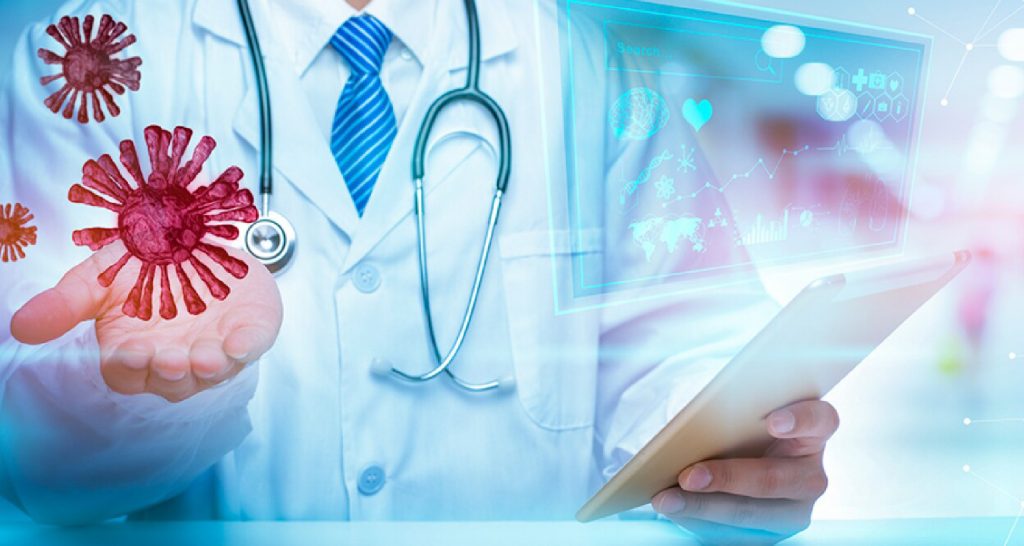 Returning to an environment where elective surgeries can be performed in a safe and consistent manner is a central goal for Kaplan. Just as important, he says, is the need to create a sustainable care environment where people can access preventative care and also treatment for disease. 
"We're seeing a return to solid growth. Worldwide, the J&J medical device division saw first-quarter earnings that were up, with revenues up 13 percent for medical devices and 30 percent for our group overall," he says.
Kaplan also points to the work J&J is doing to advance digital surgery and lay the foundation for robotics.
"Looking at cancer and developing more advanced treatment options for colorectal cancer and lung cancer, as well as interventional radiology for heart ablation for arrhythmia are key areas for us. As well as robotics in our DePuy Synthes in our orthopedics franchise," he shares.
People first
For both Kaplan and J&J, the credo of putting patients, doctors and nurses first is more than just an idea, it's at the heart of the entire organizational culture.
"That's the core of how we operate," he stresses. "In some ways, things have changed in terms of innovation and new techniques. But at its core, J&J has stayed true to its people and patients."
One of the practical ways the company is putting its people first is the launch of the flex program, which allows staff to work three days in the office and two days remotely.
Although J&J has continued to achieve success in recent years, there have been clear challenges the company has needed to overcome, according to Kaplan. From the steep drop in oil price and a significant reduction in government spending in 2016 to the impact of COVID-19, navigating the macro environment has been difficult.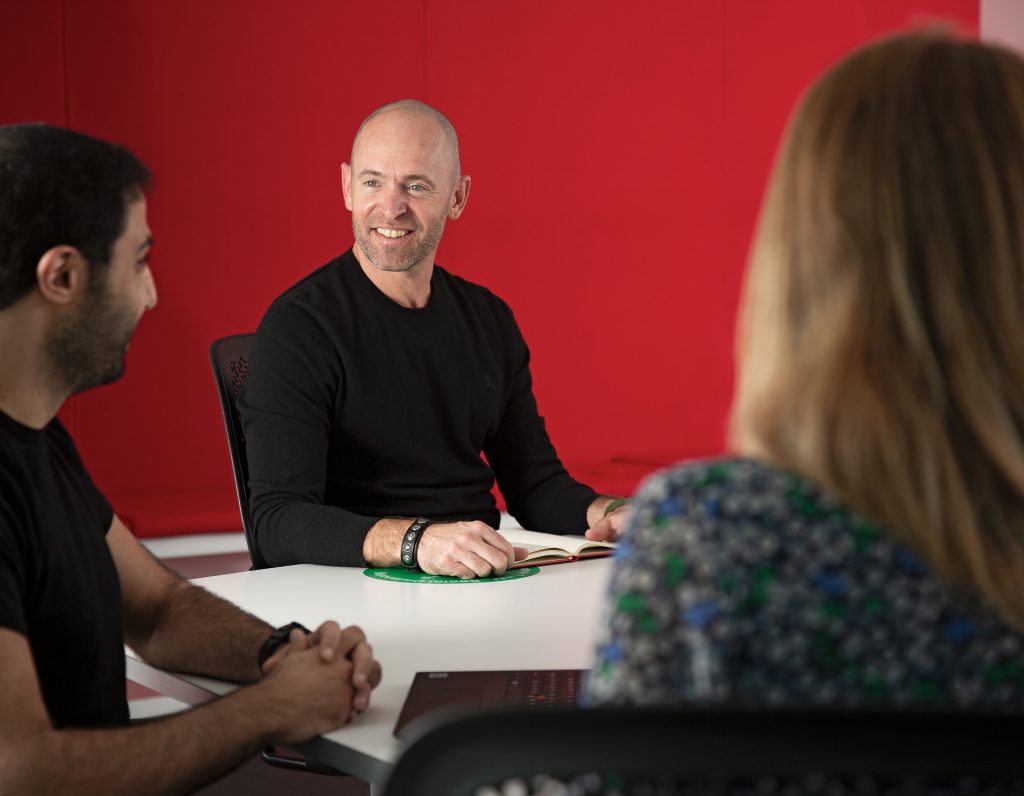 "Everything from talent development to equitable opportunities and diversity and inclusion is at the center of what we do."
"Then with some of the political uncertainty in the region, we've seen war, political turmoil – it's been more difficult to access certain markets. The COVID-19 environment has seen cancer care being set back at least 18 months," he points out.
Maintaining strong partnerships with suppliers is vital to the growth and success of the company, with these relationships being founded upon shared values and principles.
"Every partner that works on J&J products in the region is virtually an arm of the company," Kaplan explains. "Many of our partners have been with us for more than 30 years. And we have been working hand in hand to serve patients in their countries to the best of our capabilities."
A commitment to patient care and advancement of innovation is also a mutual connection between the company and its suppliers. A passion for growth, too, is essential for businesses that want to build a long-term relationship with J&J.
"Like us, our suppliers must also treat employees and the communities that they're committed to, well," he says. "Everything from talent development to equitable opportunities, diversity and inclusion is at the center of what we do."
Progressive Business
From being the first company in Saudi Arabia to hire female sales reps for medical devices to half of Kaplan's leadership team consisting of women, J&J has long been at the forefront of social responsibility. "It sounds cliched, but really it is all about our people," he says.
"In 20 years, the consistency of J&J's people worldwide has been amazing. They're collaborative, but the passion, energy and commitment of this region and the people here all working toward the purpose of health care is unbelievable."