Hong Kong emerged from the horrors of World War II more than a little shaken, but with a renewed sense of purpose and determination to rise above. Just 20 years later, the city was in the midst of an economic boom that would make it one of the richest and most prosperous economic hubs on the planet.
One unexpected side effect of this golden age was a dramatic rise in road traffic. Studies conducted by the government determined that a rapid transit rail system was the way to go. The proposed network was to harken back to the city's earlier success with trams, but despite the precedent, work wasn't completed until 1979.
In collaboration with
Asiaray
Devised for inspiration anywhere, Asiaray's outdoor advertising strives to inspire and amuse its audience through its media.
Devised for inspiration anywhere, Asiaray's outdoor advertising strives to inspire and amuse its audience through its media.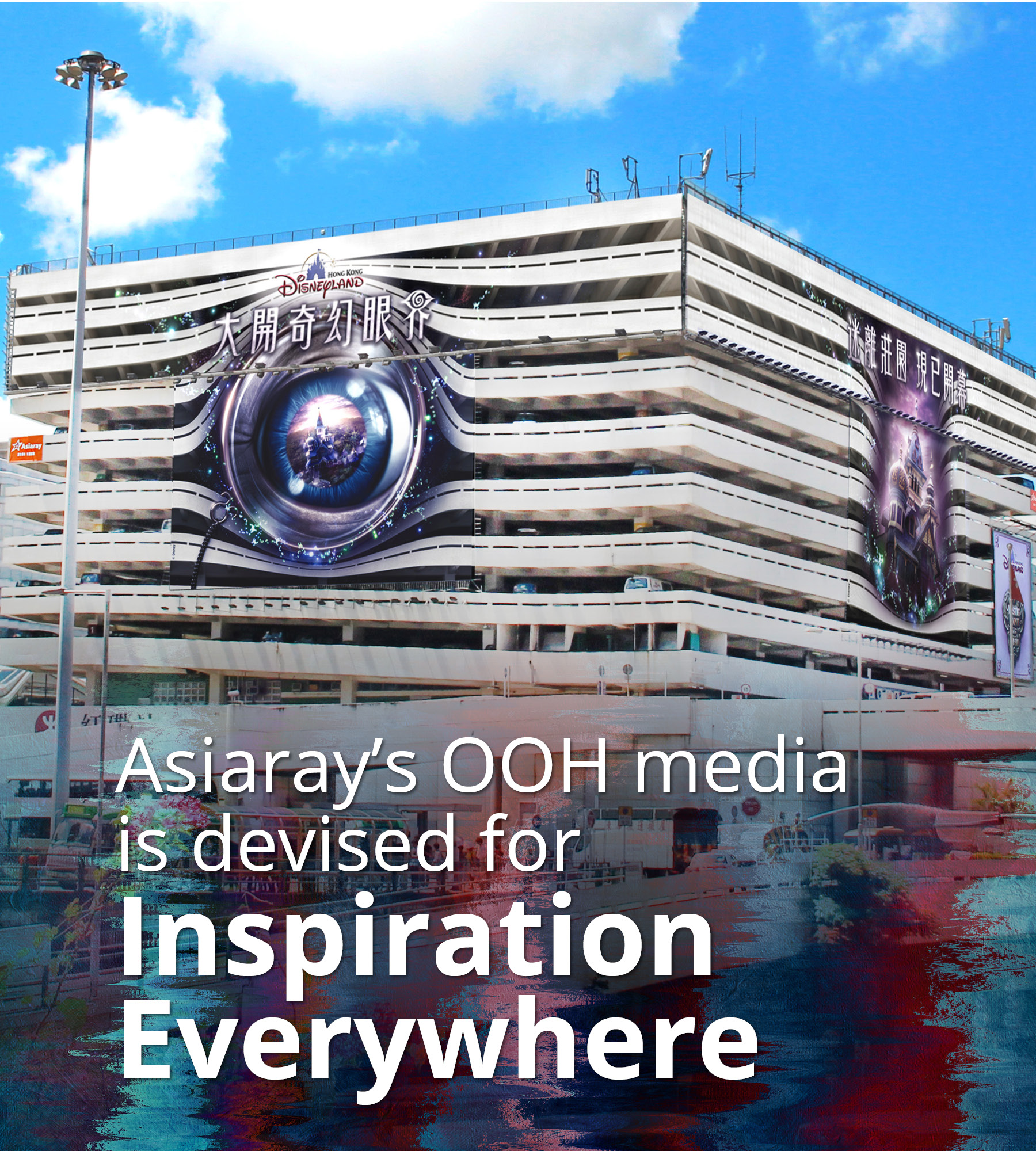 Read More Below
The operator is MTR Corporation, then Mass Transit Railway Corporation, the latest in a series of government departments created to oversee the network's construction. The corporation's remit was "MTR Growing for You" and eventually became "Keep Cities Moving", a promise to which it still adheres.
As MTR, the corporation has grown beyond its home to provide railway services across the world, from Australia to the UK, from China to Sweden. Despite its global reach and success, its Hong Kong subway operations remain the gold standard and are considered among the best in the world.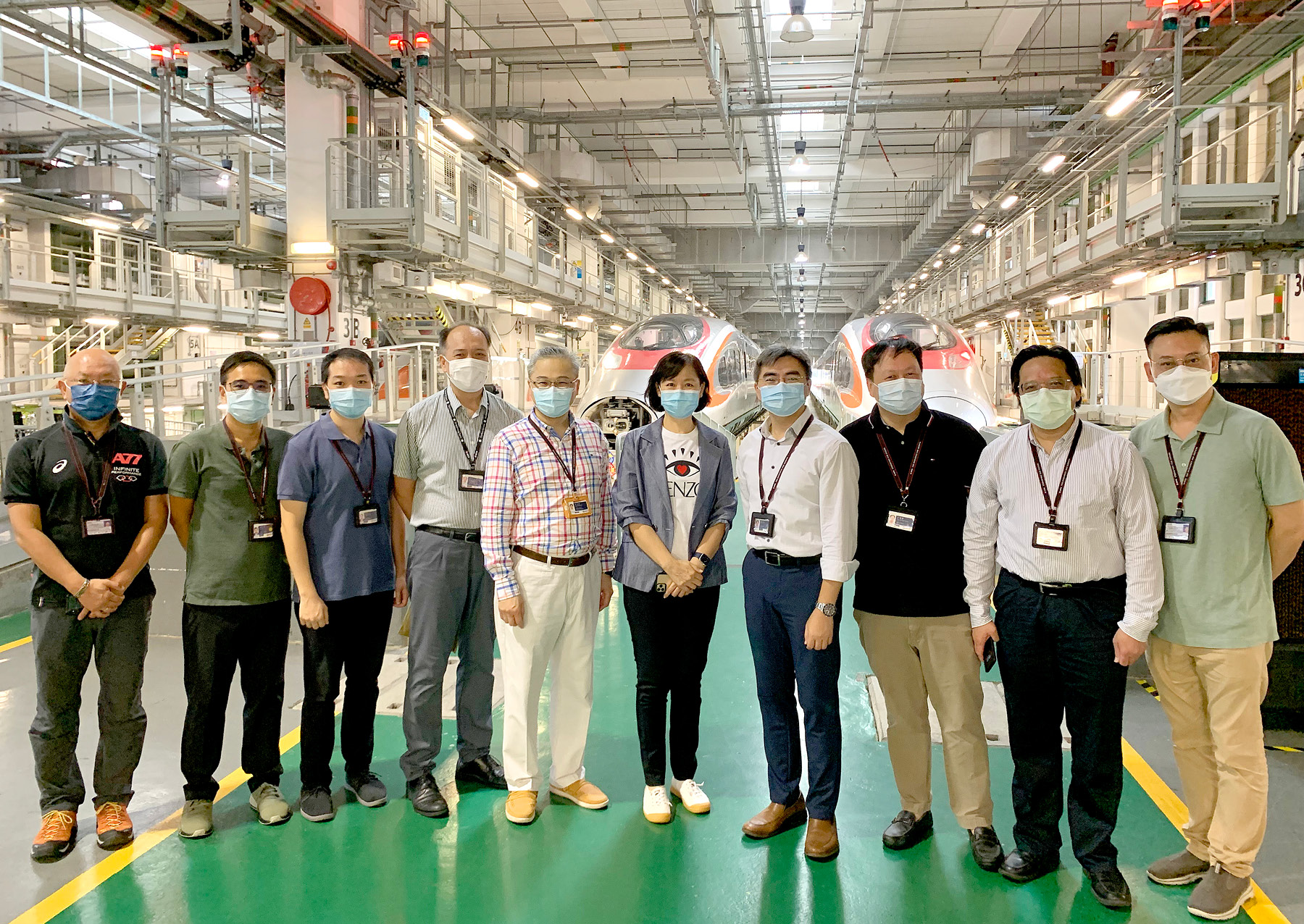 A Deeper Understanding
Part of the reason why that is comes down to the tireless work of MTR Corporation Hong Kong Transport Services Director Jeny Yeung. Formerly the company's Commercial Director, Jeny has spent more over two decades with MTR, enhancing not only the brand but its operations as it transitioned from local to global.
"For a long time we only had a presence in Hong Kong. We expanded outside Hong Kong in early 2000 but Hong Kong remains our core operation," she says. "Caring services, continuous improvement and operational excellence have always been our guiding stars."
In collaboration with
Knorr-Bremse
Knorr-Bremse is the global market leader for braking systems and a leading supplier of other safety-critical rail and commercial vehicle systems.
Knorr-Bremse is the global market leader for braking systems and a leading supplier of other safety-critical rail and commercial vehicle systems.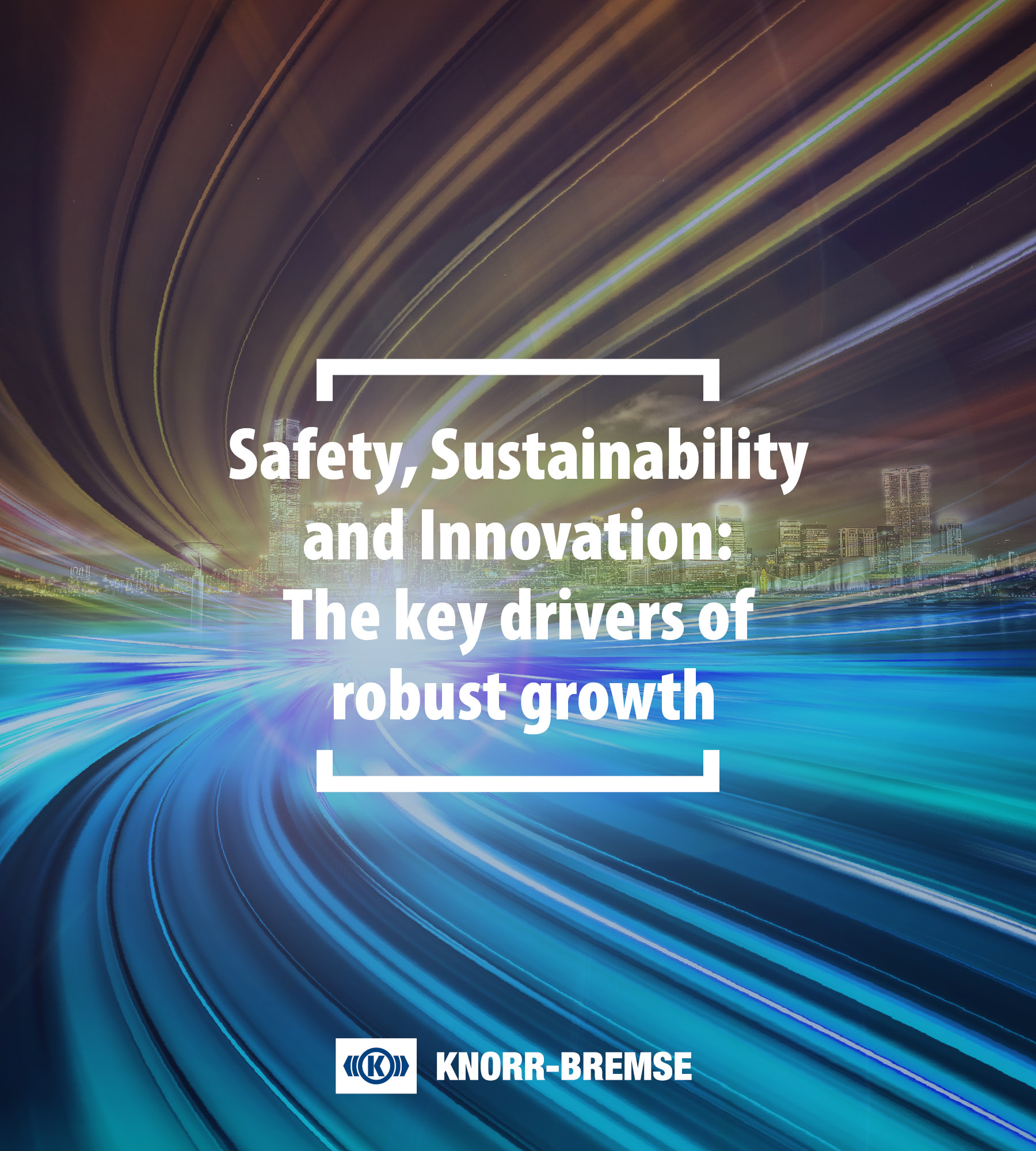 Read More Below
A social sciences graduate and a veteran of Citibank and Standard Chartered Bank (Hong Kong), Jeny's background in marketing and business development gave her an edge when she joined MTR in 1999. In her time with MTR, she helped build and refine the MTR brand in a period of great change at the corporation, and developed the Hong Kong railway service customer experience model, fare and non-fare revenue to support a sustainable service.
Before assuming her current role, Jeny was and still is on the board chairing the Ngong Ping 360 cable car service, and she also oversees the Macau light rapid transit service's operations and maintenance contracts.
Crossing the Streams
MTR's transformation and reorganisation comes at a time when the company has grown into a multi-business operator in Hong Kong and expanded overseas. Business units with better accountability, integration and focus to respective customer needs have been formed.
That process kicked off last year after a two-year study and preparation. "Eventually, we merged operational delivery and the commercial revenue, marketing and customer experience streams to form the Hong Kong Transport Services Business Unit (BU)," says Jeny, who now heads up that division.
---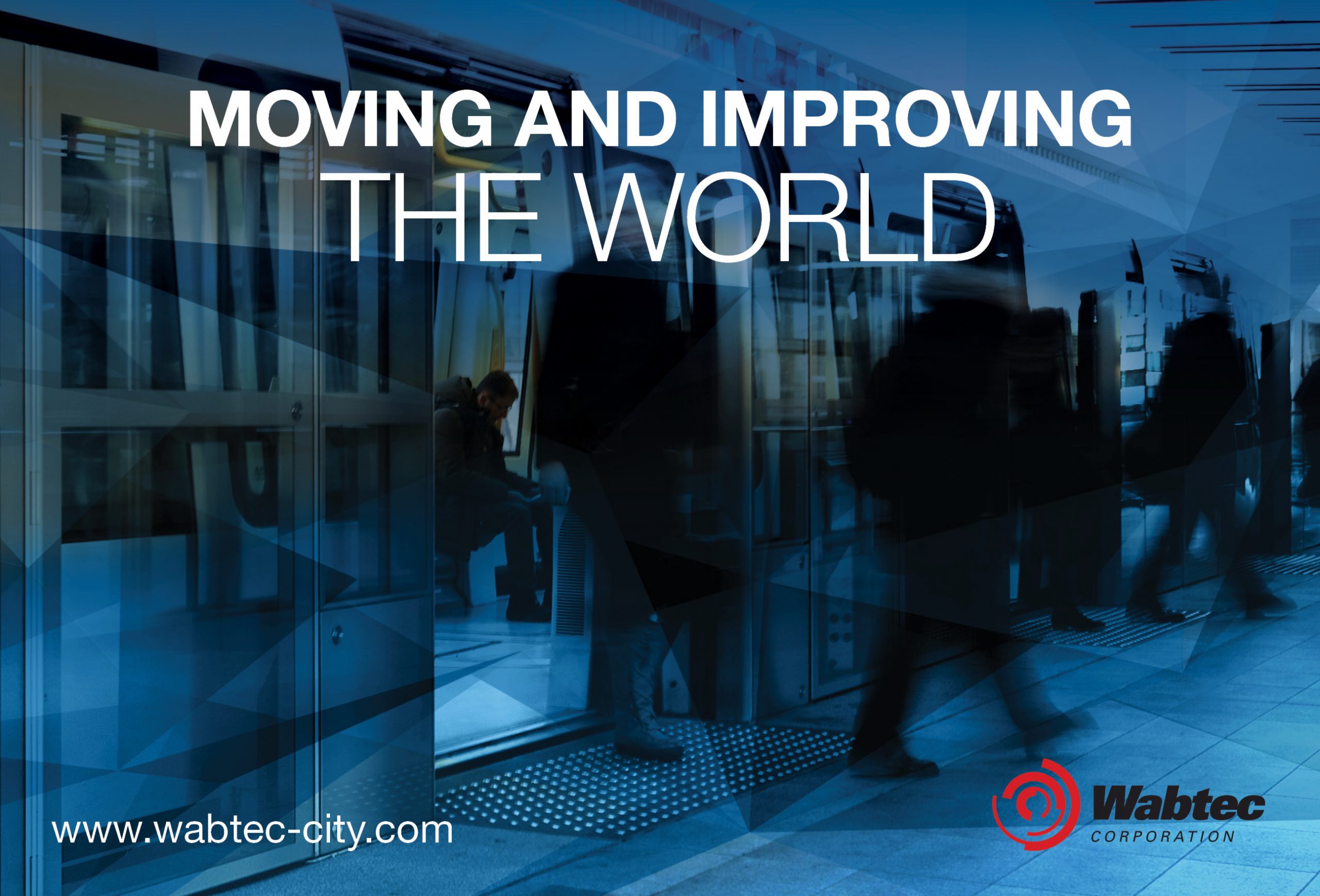 "Since 1998, Wabtec has diligently and continuously supported MTR with its world-class rail maintenance regime. Working hand in hand with MTR, we are delighted to support it in its drive to ensure the highest standards of performance in terms of quality, reliability and safety." – Sebastian Oertel, Managing Director, Faiveley Transport Far East
---
Advertisement
"We've grown beyond being simply a Hong Kong rail operation. For instance, the Capital Works BU constructs new lines and then hands them over to us to operate and maintain. Additionally, we also have a Property Unit, which manages our 14 shopping malls and develops properties and builds communities in the vicinity of the railway."
The new MTR features many such clearly delineated areas of business. The Metro segment, for example, covers local travel within Hong Kong and takes care of local commuters, while the Cross Boundary encompasses railway travel to Mainland China as well as MTR's high-speed lines. "We also have the Airport Express service, which links to international travel," Jeny says. "We are more external and customer driven in the sense that we focus on who we're serving, what market we're in and then organise ourselves accordingly."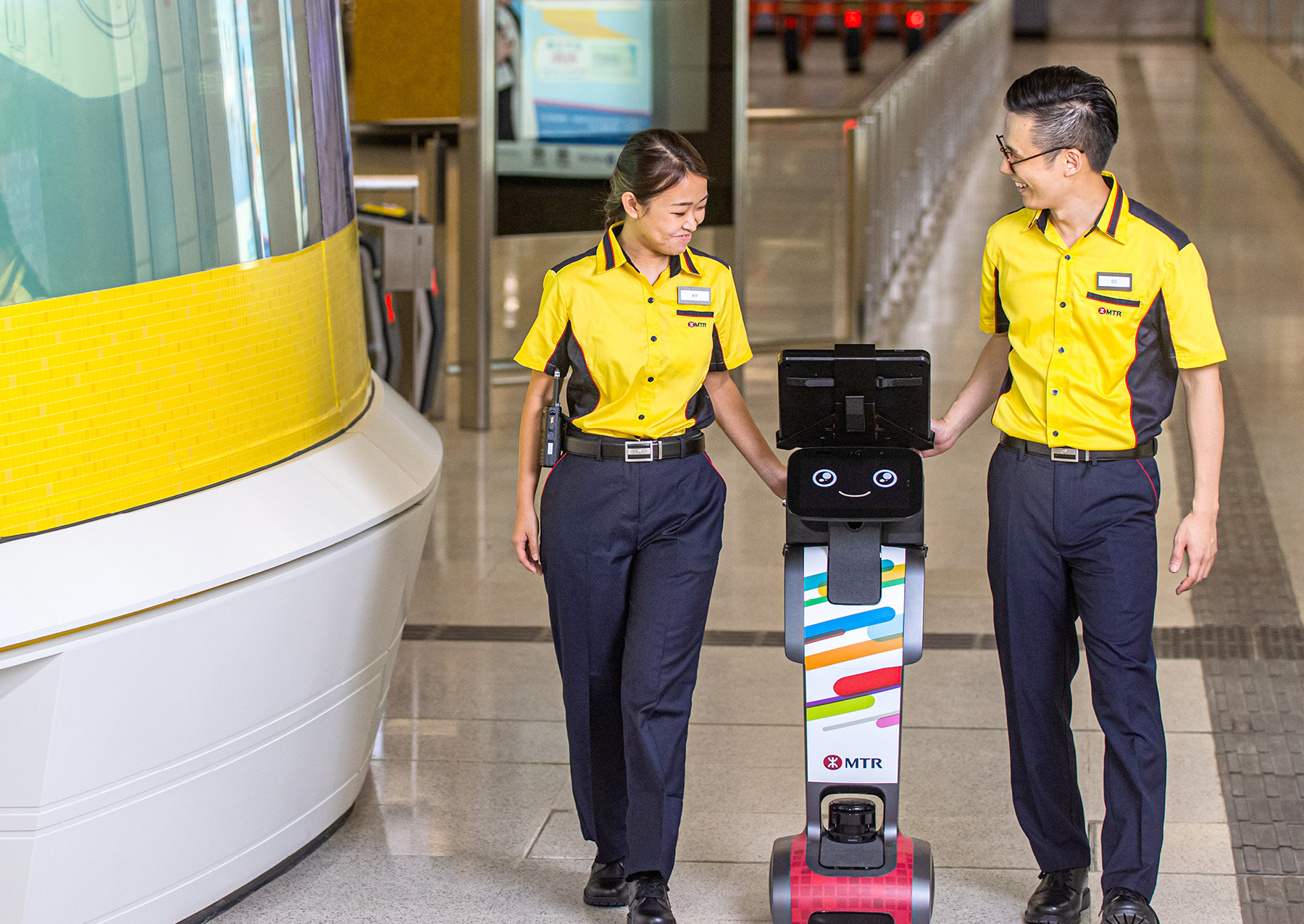 Customer expectations are very different in the railway industry.
Ultimately, she explains, the goal is to serve its customers better and be more effective and efficient. "I think this is one of the major ways in which we've changed and organised ourselves," she points out. "End-to-end, holistic management ensures that we can manage the needs of the customers, the external environments, and the stakeholders inside and out."
Season of Change
Jeny took on her new role in July 2021. Since then, 12 months have flown by in a whirlwind of change and progress. "Change doesn't happen overnight; it takes a while to take effect," she admits. "But even though a year is a long time, it seems like the blink of an eye. We are still adjusting to our roles."
---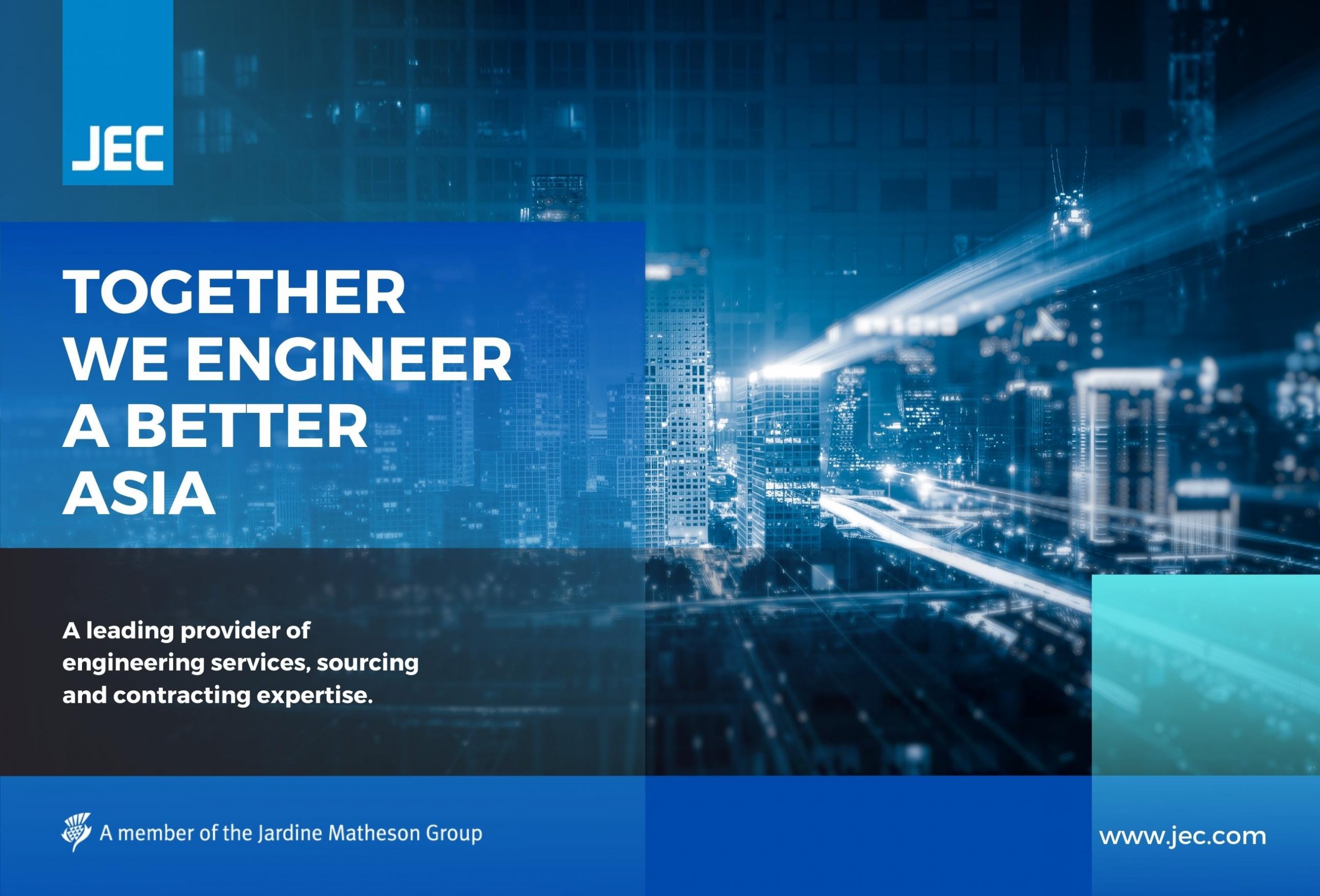 "JEC has been a longstanding partner with MTR Corporation to deliver best-in-class services and facilities, and we take pride in being a part of keeping the city moving. We will continue our collaboration to create sustainable value through innovation." – Noky Wong, Chief Executive, Jardine Engineering Corporation
---
Advertisement
Five Focuses
With the past year in her rearview mirror, Jeny is constantly looking at the future of the BU. "When it comes to expansion, we're a part of MTR's Hong Kong portfolio, so new lines are what growth looks like," she reveals. "We'll be working closely with Capital Works before and after the handover of any new lines, of course, and there's much in the pipeline already."
For the rail service in Hong Kong, Jeny says it will be undertaking a long-term transformation plan over the coming few years. "With so many challenges and opportunities on the horizon, we have to be ready," she insists. "So to do that, and to continue to be successful, we have to continue to transform ourselves."
The plan is based around five pillars of constant improvement: customers, community, culture, innovation and the MTR family. "Our entire top team will be focused on those areas, as will many of our colleagues and partners," Jeny confirms.
Intertwined among these challenges are customer experience and innovation, two streams that are easily merged… on paper. "Customer expectations are very different in the railway industry, which hasn't always been so high tech," she says. "But with all the technological developments and innovations, customer expectations have increased. That's certainly a challenge."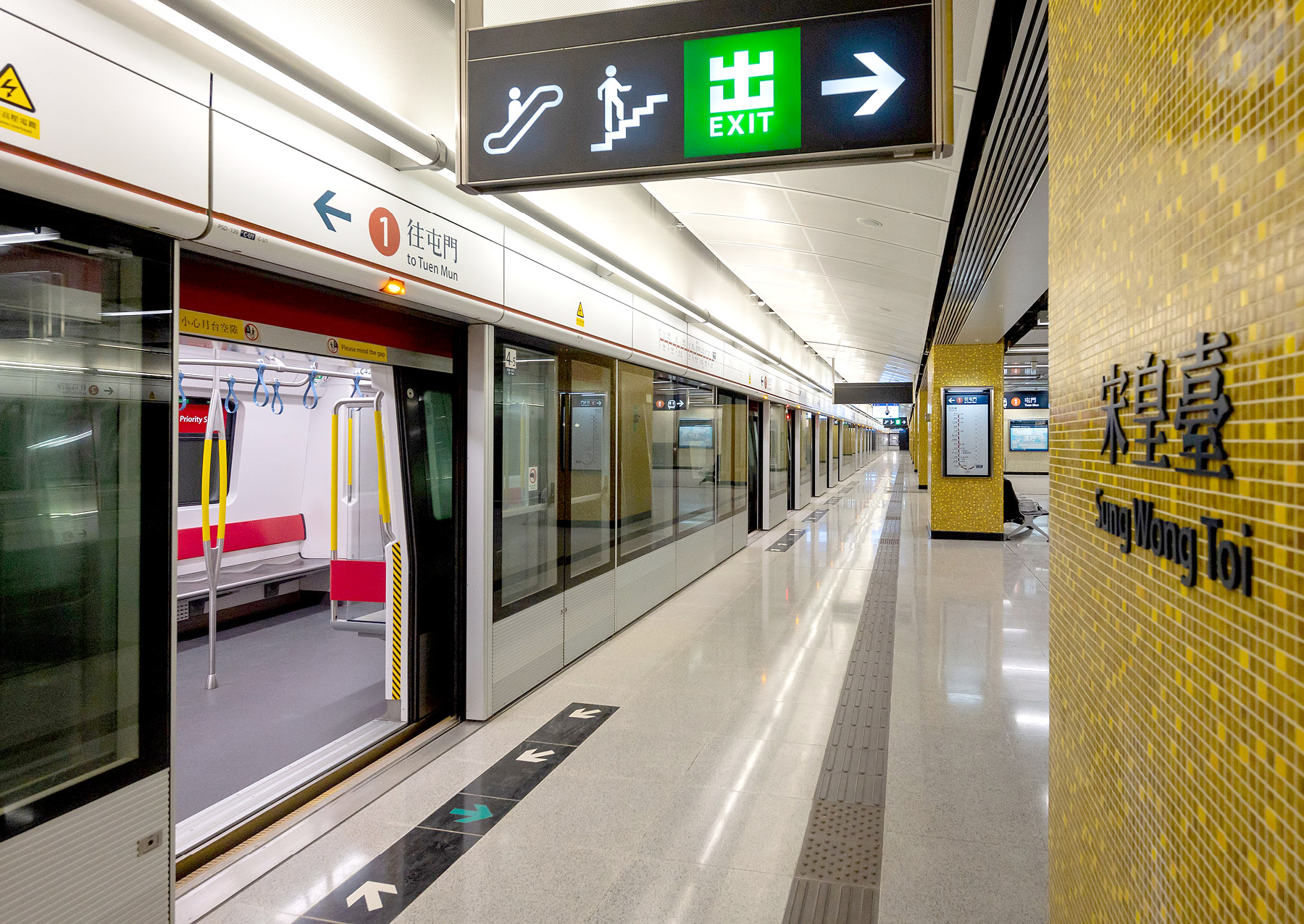 Public Transport in Hong Kong
One of Hong Kong's defining characteristics is its unique geographical layout. The city sprawls across Hong Kong Island to the south and both Kowloon and the New Territories to the north; most of the latter two regions are attached to Mainland China.
Hong Kong's mountainous, uneven terrain and dispersed regions don't easily lend themselves to walking; as a consequence, the city is home to an extensive network of escalators and travellators. Chief among these is the Central-Mid-Levels escalator, the longest of its kind in the world at an astonishing 800 metres in length.
Buses are another longstanding method Hong Kongers have used to make tracks. It's estimated that buses carry a third of public transport travellers on any given day. Many of the city's buses draw inspiration from London's iconic red double-deckers, but a fleet of much smaller light buses also winds its way through the cityscape.
Sitting as it does in the midst of one of the world's most beautiful harbours, Hong Kong is also a popular spot to catch a ferry. Hong Kong Island is made that much more accessible via a series of over-water routes, all of which serve to showcase the city's unique nautical backdrop.
But the backbone of its public transit system is undoubtedly its rail network, the progenitor of which was the Hong Kong Tramways that have been in place since 1904 and are still in existence today. As relatively young as they may be – Mass Transit Railway's system only debuted in 1979 – Hong Kong's railways have quickly grown into a robust network of more than 150 stations.
Working Smarter
MTR's mass adoption of smart mobility technology is the corporation's answer to that challenge. "You've probably heard a lot about smart mobility, but we believe we're at the forefront," Jeny says. "We've developed a mobile app, which combines personalised service information, useful functions and a loyalty rewards platform. When you ride the trains or shop in our stations or one of the 14 malls managed by MTR, you get points that can be redeemed for a variety of rewards."
With just over one million registered members, the app has so far been a success. "Even if all you're using it for is the service info, it's quite comprehensive," she explains. "There's a complete train schedule across MTR lines, journey planning, crowding information and wait times. We also provide traffic news – whenever there's an incident, we communicate with our passengers."
Not content to rest on its laurels, MTR has refined the app over the past year. "We now offer bus information in addition to our trains information," Jeny says. "Although we don't run the buses, we assess the API and provide the information to our passengers."
At the same time, the app has taken some legacy analogue processes into the digital realm. "In the past, concession schemes would have to be applied for on paper, likewise looking for lost property. Now, people can use the app to apply for or renew concession schemes, and instead of going into a lost property office they can report losses online and receive information about where to pick up their belongings."
---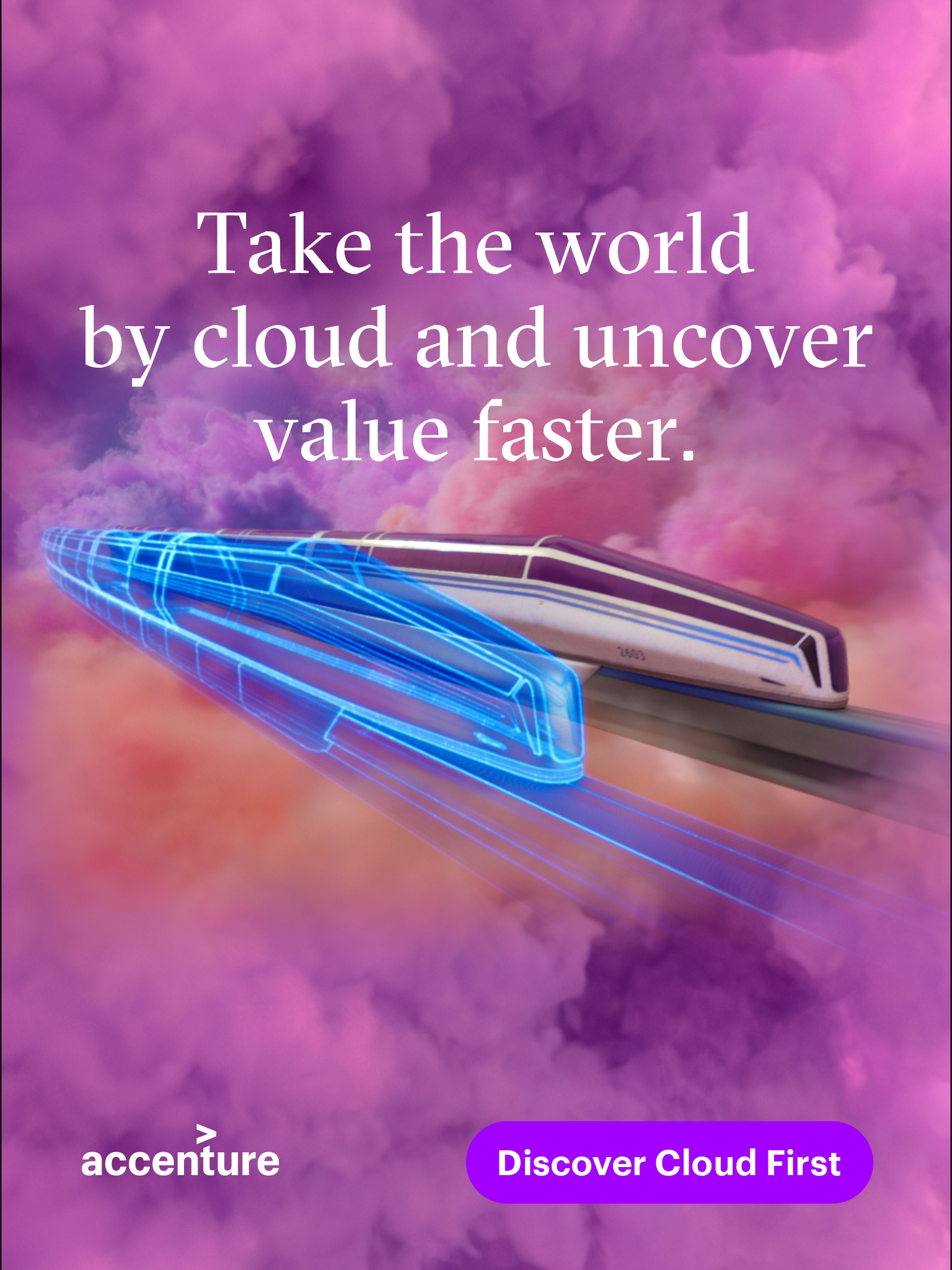 "Accenture works with MTR Corporation to deliver innovative solutions at scale and at speed. As a long-term trusted partner with MTR, we continue to co-create and co-deliver solutions to empower the local communities and keep Hong Kong moving." – Peter Yen, Managing Director, Accenture Technology
---
Advertisement
MTR's application of smart mobility also extends beyond the app and into station infrastructure itself. "Our washrooms feature indicators of how many cubicles are occupied and what the station's air quality is like," Jeny reveals. "Our cleaners are also alerted to when toilet paper needs to be replaced. It's an area that's large in scope, but I believe it's essential to improving customer satisfaction."
Another outlet for the challenge posed by technological innovation is what Jeny describes as the "mature" stages of MTR's network. "Unlike some of the new railways in China and other Asian cities, our mature railways are in need of a lot of asset upgrades and replacements," she confesses. "That poses a challenge from a manpower standpoint, a financial standpoint and, of course, the workload itself."
The COVID-19 pandemic offered MTR the chance to elevate the cleanliness of its stations and increase security. "You need to feel safe and secure while travelling, and you need to have fundamental hygiene factors in place, especially at a time like this," Jeny says. "So last year we worked hard to improve those areas and already we're seeing major improvement in customer satisfaction."
Care and Empowerment
One particular portion of MTR's clientele has been singled out by the corporation for particular care, Jeny points out. "We take very good care of the elderly. Enlarged signage, thoughtful placement of station names and seating, educational videos and even special services for the hearing impaired and those living with dementia."
It's not just for passengers, either. MTR staff will also benefit from the fresh new coat of tech. "We've improved facilities for our staff, implemented wi-fi in mess rooms," she shares. "We've also created a very robust staff development program." She reveals recruitment is already in the hundreds and those in the program receive training, coaching and career counselling services.
You have to serve the people you lead; then you'll be a good leader.
The end result, according to Jeny, is a culture of empowerment and innovation at MTR. "In middle to top management, we believe empowerment is very important," she says. "Change moves so fast these days that big decisions can't always be handled at the top. Meanwhile, those who are empowered develop faster. They're privy to more information and decision-making processes, which in turn prepares them for greater roles down the line."
Green Zone
MTR has also put its mind to work on the issue of sustainability. "By now we all know we have to be aligned in efforts to save the planet," Jeny stresses. "That's our corporate direction and I think the community is in line with that. We have done and will continue to do a lot on the environmental and social side of that, such as looking at reducing our carbon emissions, water usage and such. We're putting healthy objectives in place for the next five years."
So far, that includes the installation of water dispensers to discourage the purchase of bottled water, recycling facilities in every station and even the addition of solar panels at some locations. "We're also embarking on what is probably the largest LED conversion program in Hong Kong," she adds. "We're replacing over 170,000 lights with LEDs."
According to Jeny, the final stop on this journey of innovation is the adaptation of MTR's network into a true smart railway. "It's increasingly hard to recruit people, especially for mundane tasks. That's just the reality," she admits. "So we turn to technology and our capability goes up. We've been embarking on a smart railway direction for some time, and we are looking forward to the transformation."
---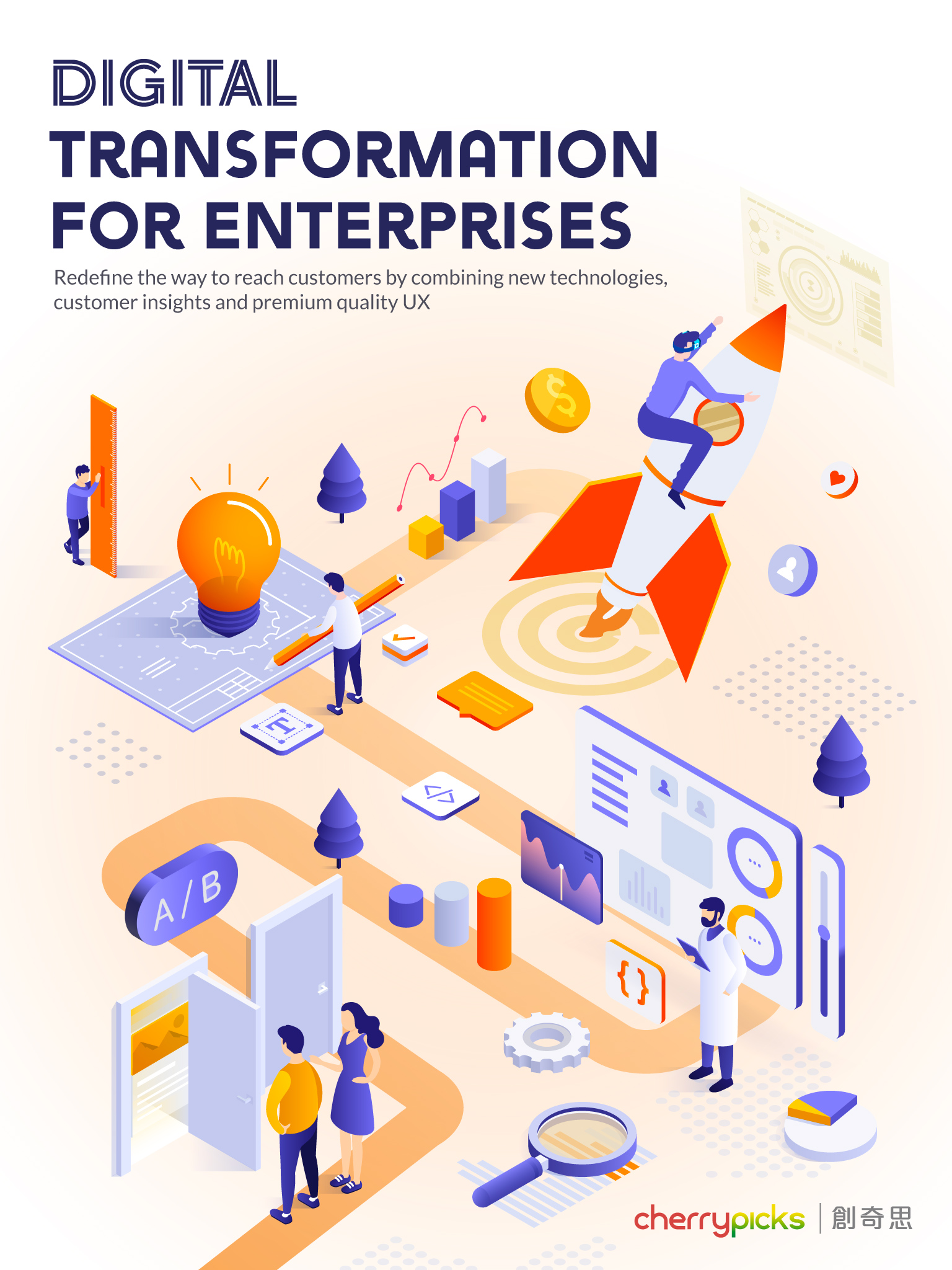 "Partnering with MTR Corporation is gratifying as we share the same digital transformation visions. From developing an app for communication, building e-loyalty communities for transportation and retail to applying technology to provide convenience, all resolutions lead to enhancing the user's experience." – Raymond Leung, General Manager, Cherrypicks
---
Advertisement
Intelligent Systems
One of the most exciting areas of innovation being employed by MTR is automation video analytics (VA). "The combination of VA and AI means that even some areas of management can be handled by technology," Jeny enthuses. If, by some unfortunate circumstance, a dangerous item is carried by a passenger into one of MTR's stations, CCTV footage combed by AI and VA monitoring can alert security staff as to who and where the problem is. "Without that, you need a lot of people on the ground to marshal such situations."
Track maintenance is another area to benefit from the power coupling of AI and VA. "We're already testing out the installation of sensors on some of our lines to monitor the condition of pantographs and the track to prevent incidents from happening," she says. "Predicting and preventing is much more important – and effective – than simply correcting problems when they arise."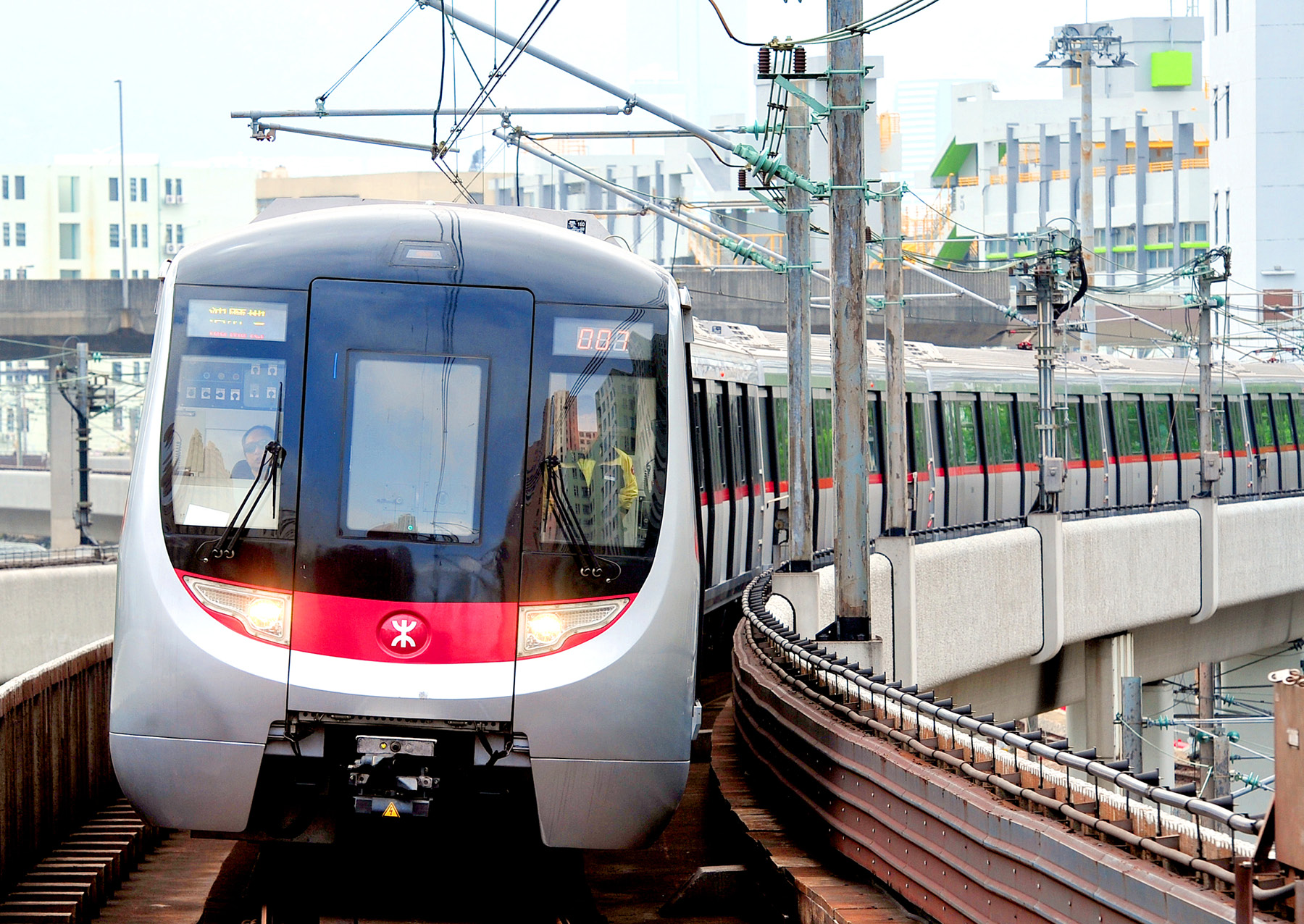 MTR World Tour
Although created to service Hong Kong's public transport needs, MTR's expertise and effective railway network management have taken the corporation all over the world. The call for skills honed in Hong Kong have come from all four corners of the world, and in recent years MTR has answered.
In Australia, MTR has helped deliver rail extensions in several state capitals. Sydney's Metro North West Line as well as the Sydney Metro City and Southwest project owe a significant portion of their existence to MTR, while Melbourne's metro rail network has been operated by MTR since 2009.
A subsidiary of MTR known as MTRX has run inter-city railway services between Gothenburg and Stockholm in Sweden since 2015. Metro lines in cities around Mainland China, including Shenzhen, Hangzhou and Beijing, Macao's Light Rapid Transit Taipa line and London's Elizabeth line, are all operated by MTR – itself an all-stops train with many carriages.
One of MTR's greatest exports is its strict sense of efficiency – 99.9 per cent of its passenger journeys are delivered on time in Hong Kong. In this way, the corporation has improved performance in Europe as well as Down Under – both places where timeliness traditionally lacks the clockwork precision often seen in Asia.
And it's not just problems getting a tech-driven boost: even basic operations and vehicle maintenance are enjoying an upgrade. "It used to be that changing a carriage's wheel set would take two weeks. When our smart wheel set replacement is up and running in the near future, we will be able to do it in four hours," Jeny says. "We also have robotic arms that work on cleaning the train air filters. It's very exciting."
The cleaning robots have especially pulled their weight during the COVID-19 pandemic. "When we've had cases reported in a station, we send a fleet of robots to sterilise the area rather than send in human cleaners," she reveals. "It's the same when cleaning chemicals have to be used. Unhealthy work is tailor-made for our robots."
These kinds of enhancements on both sides of the tracks are somewhat of a personal cause for Jeny. Throughout her time with the company she has worked hard to champion such upgrades, particularly when it comes to more sensitive treatment of elderly passengers.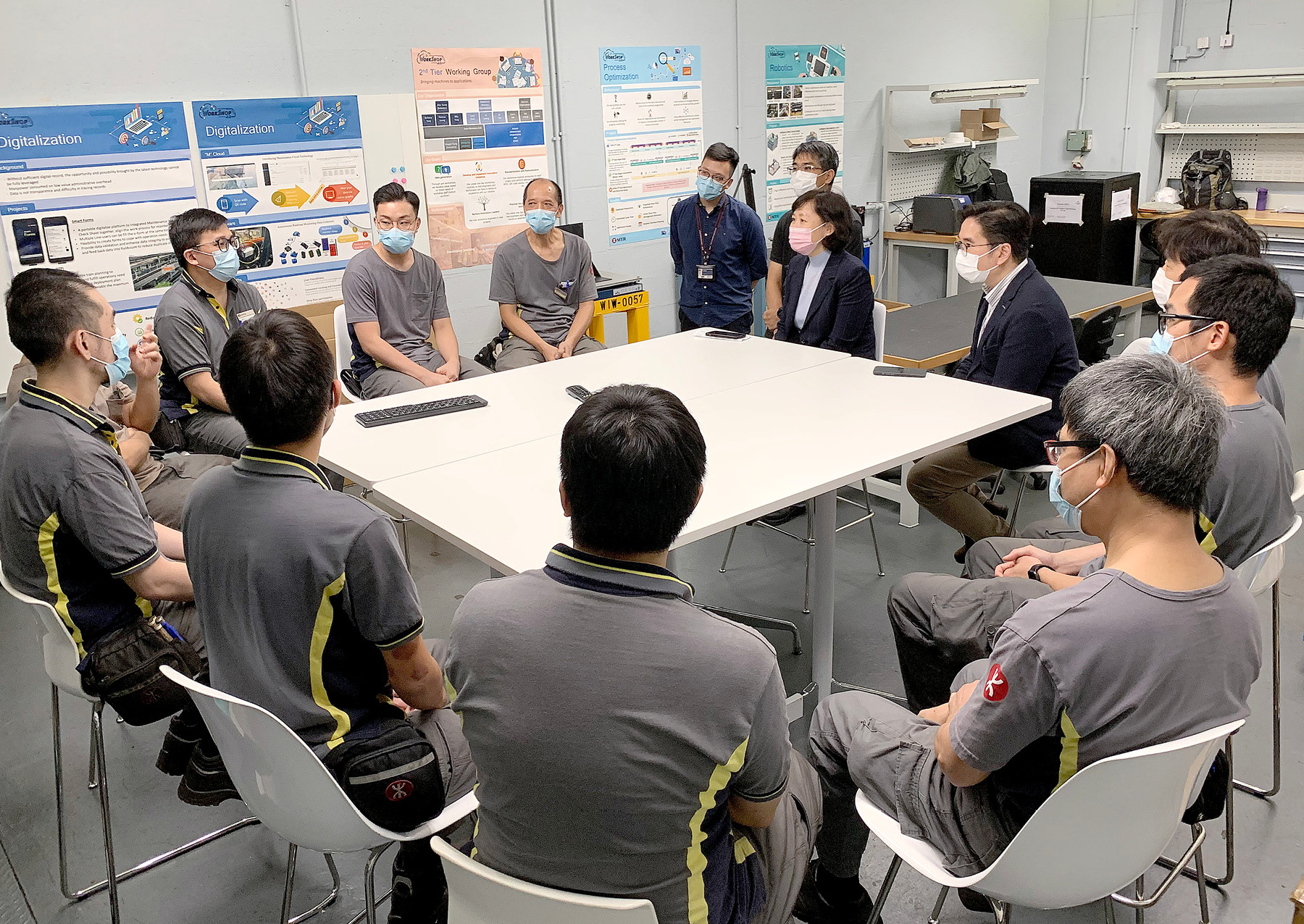 Colleagues from different disciplines approach their jobs in very different ways. Styles and views are diverse but they collaborate. So it's all part of what makes MTR so valuable – diverse skills, diverse portfolios, diverse business streams.
"I've been here for more than 20 years, and I've come to believe that one of our core strengths is our operational excellence. It's almost in our DNA," she says. "Whenever we want to do something we do it really well, and what drives that is our mindset of continuous improvement. We've had that since the day I joined MTR, and I believe we have the greatest number of engineering disciplines in the industry."
The heavier focus on the wellbeing of both MTR staff and clientele comes down to the diversity of the corporation's workforce, in Jeny's opinion. "I'll share something funny with you. When I first joined the company, fresh from what is a very female-dominated banking industry here where the top level was mostly women, I classified all men into a single basket and only one job type they have," she remembers.
"But as time went on, I discovered they're architects, they're operators, they're engineers, they're project managers. There are countless jobs we have in MTR and, in fact, colleagues from different disciplines approach their jobs in very different ways. Styles and views are diverse but they collaborate. So it's all part of what makes MTR so valuable – diverse skills, diverse portfolios, diverse business streams."
Station Diversification
This diversity is how MTR sets itself apart from the competition. "When we first branched out from a local company to a global one, we started with Europe and China," Jeny says. "We failed many initial bids but we have not given up. Our engineers transformed themselves into business developers and soon the industry saw how serious we were."
Few are the companies that will fully implement strategies and new ideas, she adds, but MTR is among the few. "On occasion we've offered a free ride day for all passengers in Hong Kong," she shares. "Of course, that's much easier said than done, given our complicated fare collection system. But because we have such a high level of operational and executional capability, the event was smoothly rolled out and there were a lot of happy faces on customers that day."
MTR's unique business structure also helped the corporation weather the financial storm caused by the COVID-19 pandemic. Profits generated by the property side of the business were funnelled into the railway side to keep it afloat during the worst of the lockdown period, meaning it could avoid having to rely on government bailouts.
---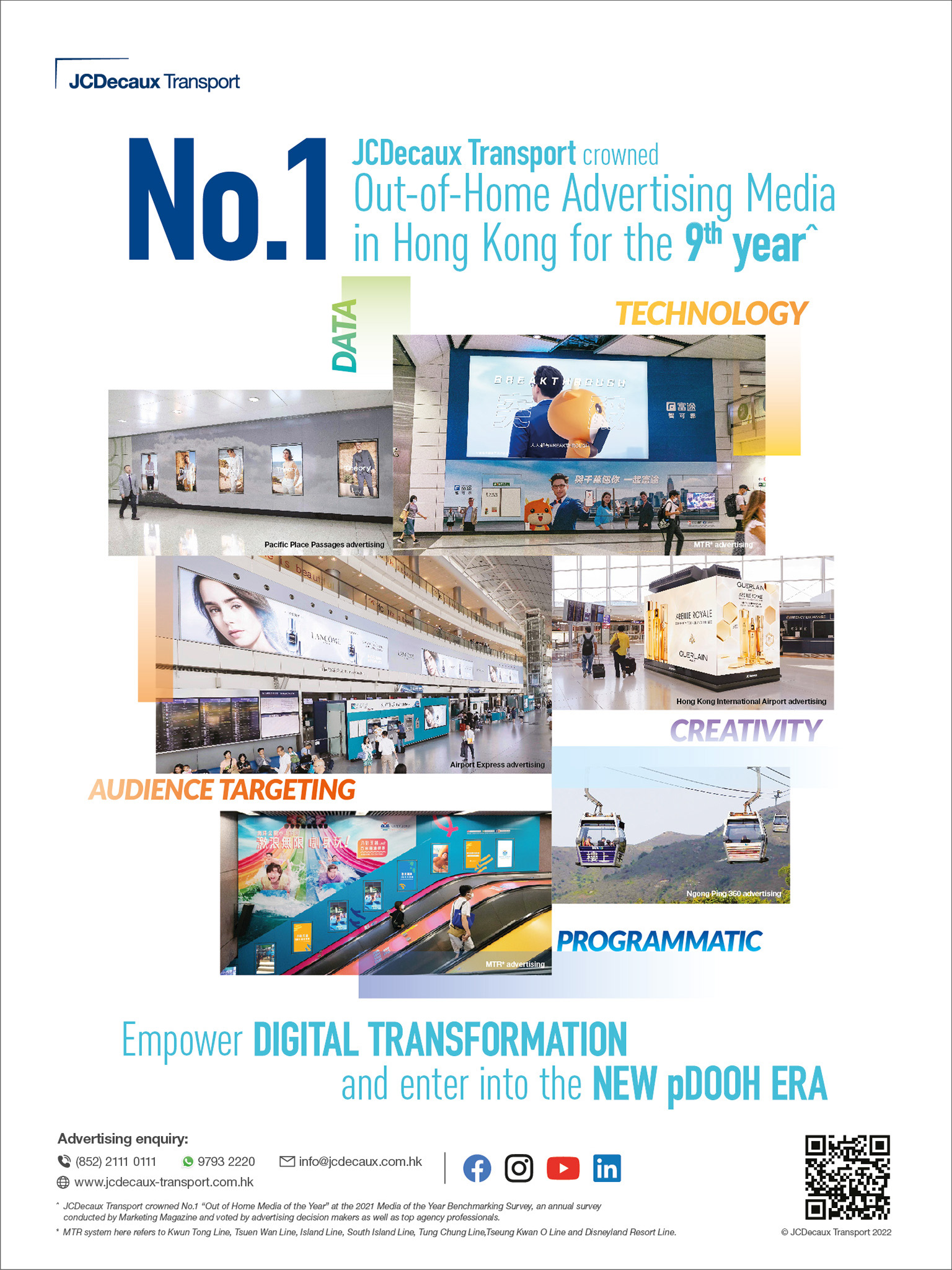 "JCDecaux Transport and MTR Corporation have established a valuable business partnership over the past 40 years. Together, we have navigated the rapidly changing media landscape, fostering a digital transformation and leading OOH advertising to a whole new level." – Stephen Wong, CEO, JCDecaux Greater China
---
Advertisement
It's the sort of endurance that helps attract partners to MTR and ensures long-term business relationships. "We always see a win–win when it comes to working with our partners," Jeny says. "We do whatever we can to enable sustainable relationships rather than squeeze every penny out of every partnership."
Good contractors and suppliers make all the difference in the kind of projects MTR undertakes, so the corporation makes sure it takes utmost care when considering tenders and contracts. "We can't do what we do on our own, we accept that. So we, as a big corporation with a governing background, have to make sure that both parties are getting the most out of any partnership. We will always seek a win–win outcome."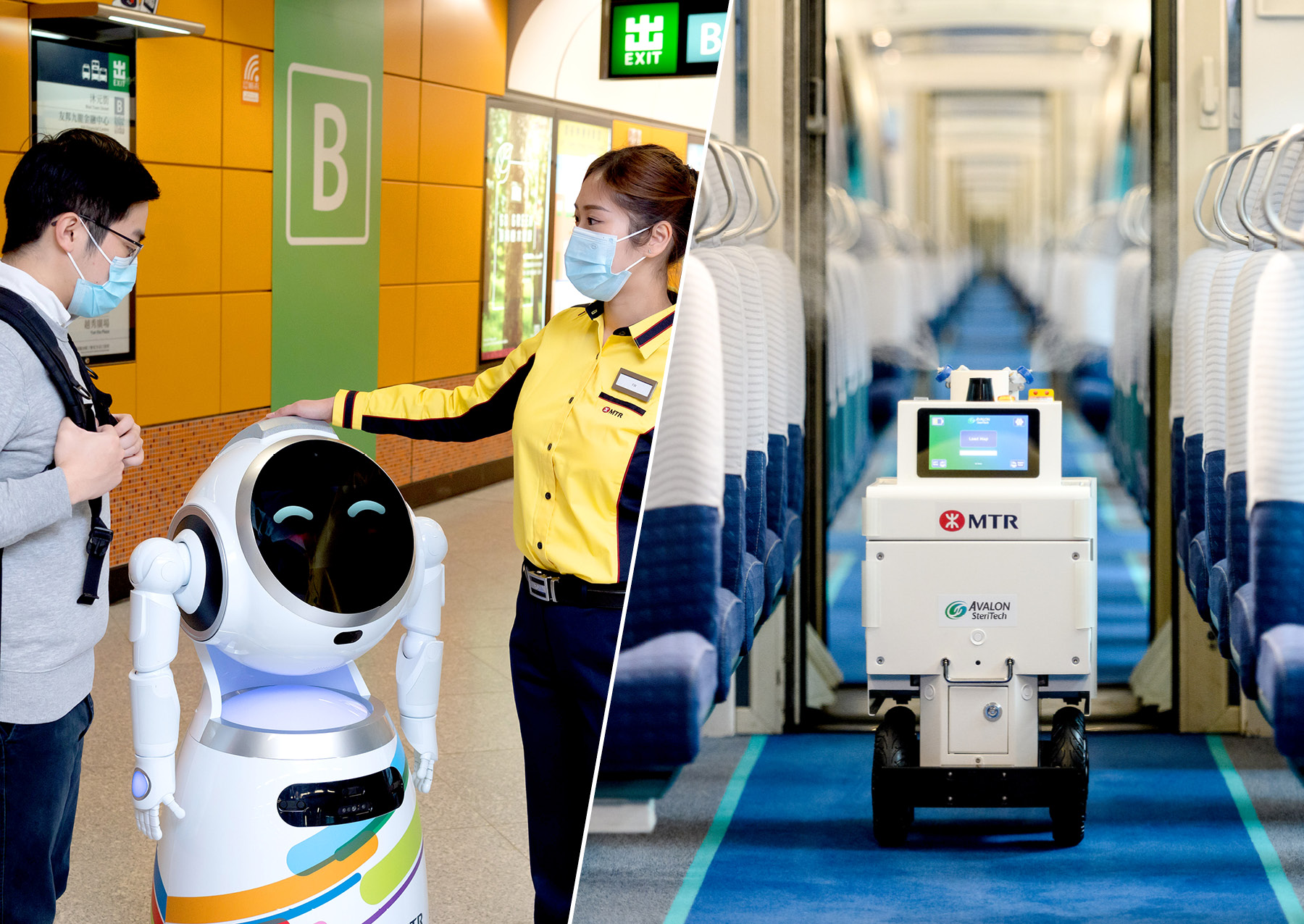 When you do business with a mindset of customer centricity, it guarantees a good outcome.
While these partnerships span MTR's various vertical streams, Jeny's experience revolves a lot around marketing and operations. "For example, our advertising agency has worked with us to help sell media within our network," she says. "On the operational side, we work with facility management companies such as ISS and Wilson. Obviously we also have deals in place with the two major electricity companies in Hong Kong."
It's a lot to manage, but Jeny says MTR makes sure external stakeholders are made to feel like they're a part of the family. "We ensure we meet with our partners, which we do at regular intervals," she reveals. "It's important to maintain that communication, to keep the conversation flowing."
---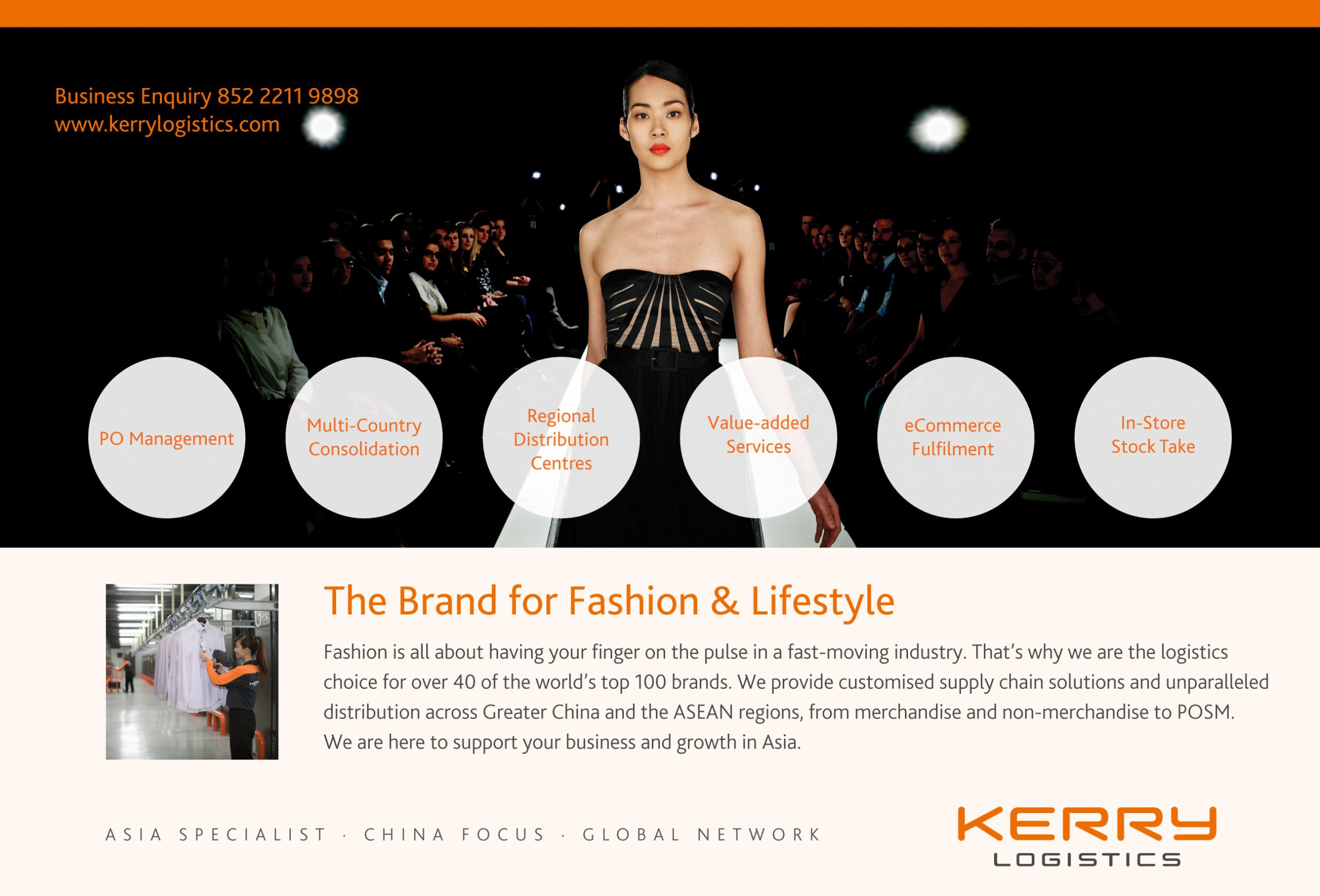 "To meet modern-day consumer preferences, Kerry Logistics and MTR Corporation launched an O2O new retail solution 'Kerry Express @ MTR Shops' in May 2021 to bring new retail experiences to consumers in Hong Kong with one-stop fulfilment solutions." – Samuel Lau, Deputy Managing Director, Integrated Logistics, Kerry Logistics Network
---
Advertisement
Express Service
The world has changed dramatically and irreversibly in the past several years. Businesses across the globe have had to pivot and accommodate these changes but Jeny believes railway offers advantages in that way. "Unlike in the past, railway is a very stable business," she says. "But it's also extremely dynamic. At MTR, we have to be efficient when it comes to costs, when it comes to revenue, to being greener and to customer satisfaction. There are so many changes every day, and the way to stay ahead is through empowerment and effective action."
The key to doing so lies in that old chestnut: the customer is always right. "When you do business with a mindset of customer centricity, it guarantees a good outcome," she advises. "My observation is many companies, corporations and institutions tend to look inward; they believe their biggest stakeholder is their boss, or at least the people who matter to the boss."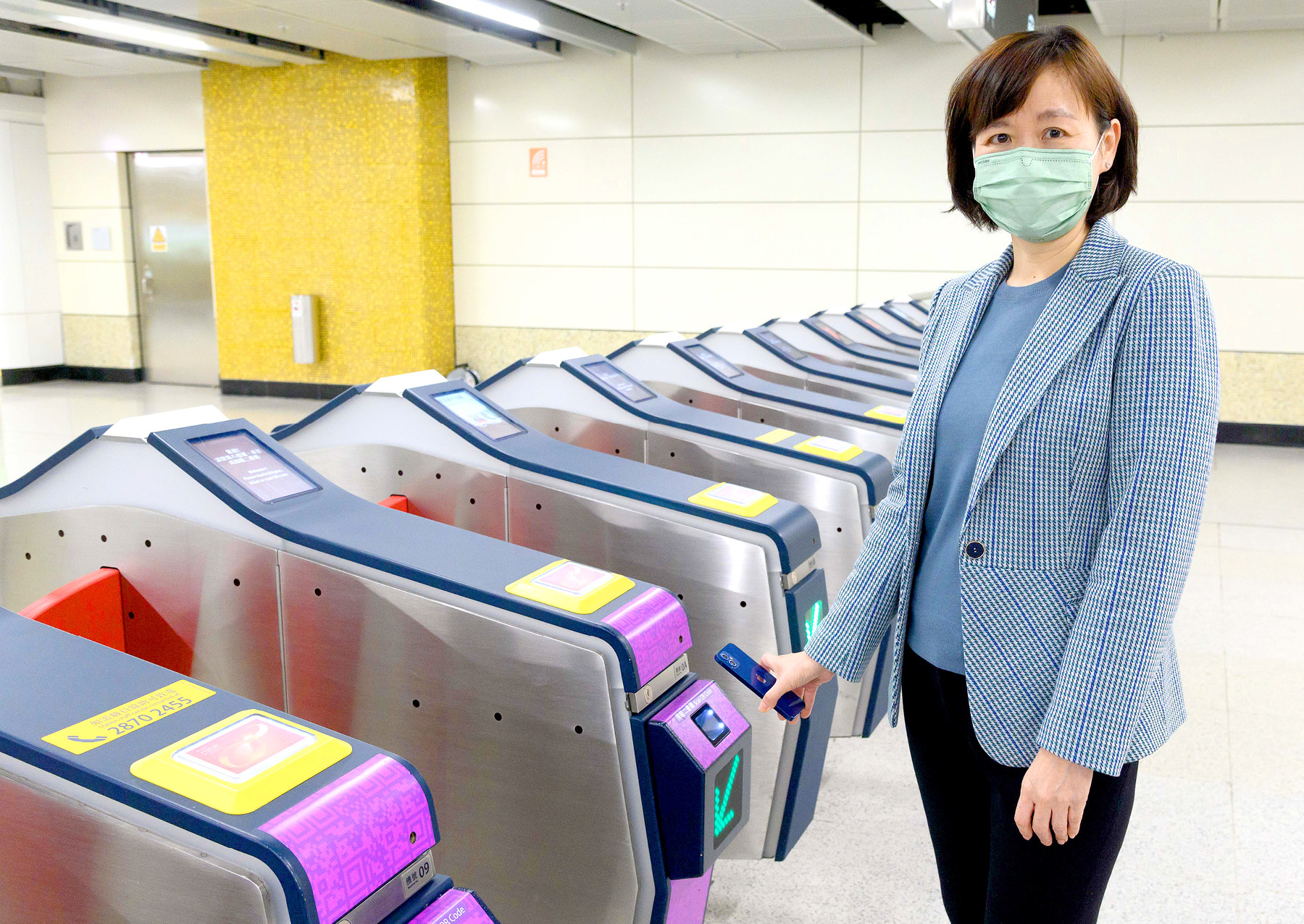 We reactivated tracks and facilities that had been offline for decades so that trains from Mainland China could pass through in days. That's agility.
But to be truly successful, Jeny insists the customer needs to be the focus. "You have to look externally, that's where your key stakeholders are – the customer being the most important."
Putting the customer front and centre is one thing, but Jeny admits it wouldn't be possible without one crucial skill. "Agility," she says simply. "I know it's a cliche, but agility is so important. COVID-19 forced us into a totally different perception of time. In the past, certain undertakings might take months or even years. Now, they're to be done in days. We've recognised that and stepped up to that."
---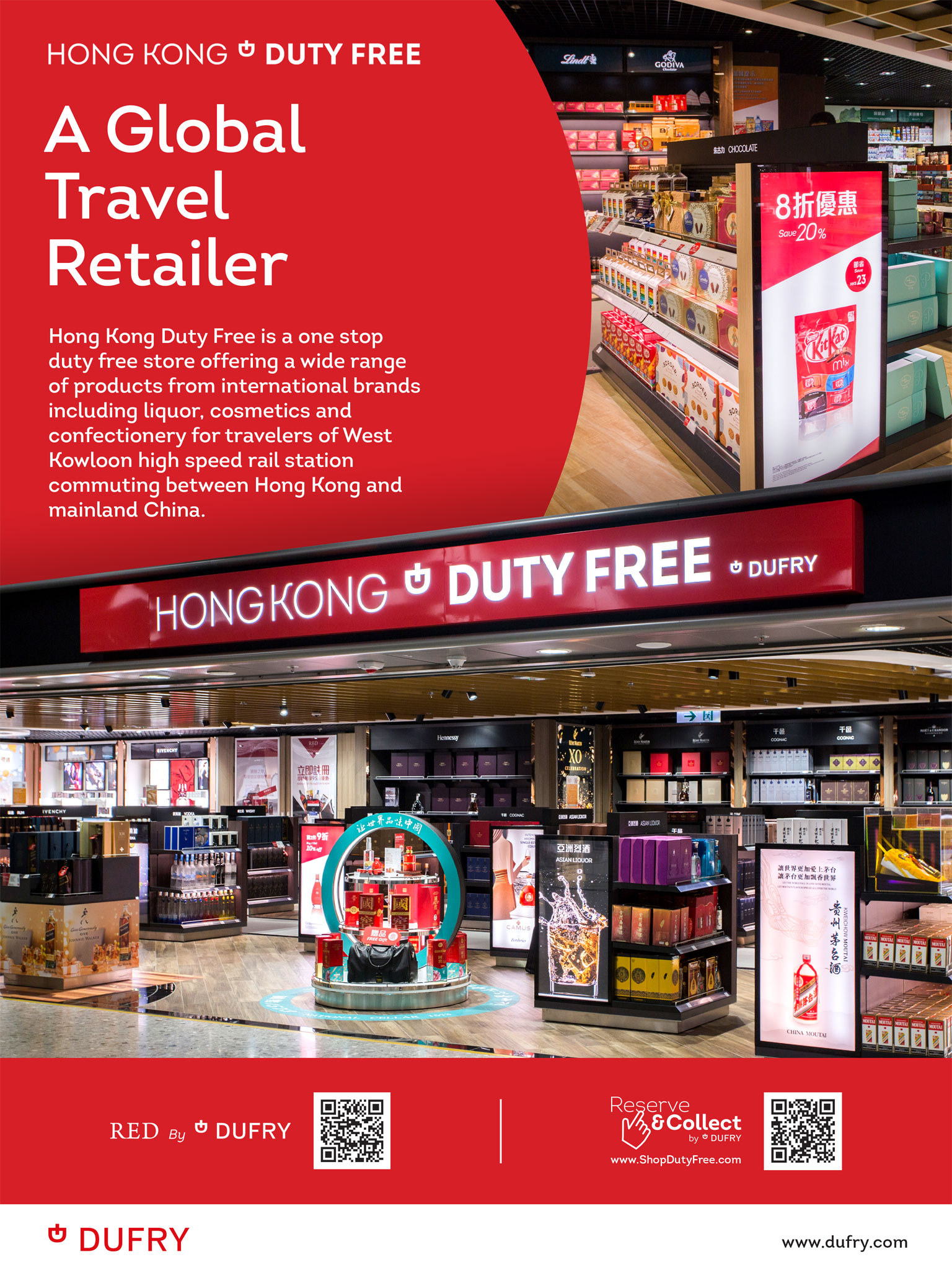 "We share a rewarding working experience with MTR Corporation, regularly meeting to brainstorm ways to better deliver a world-class duty-free shopping experience to high-speed rail travellers at West Kowloon Station."– Pedro Castro, COO Asia Pacific, Dufry
---
Advertisement
[/DMADVT]
One example was during the height of the COVID-19 pandemic when truck drivers were off sick en masse. "We helped the government reactivate service freight to ship goods when the trucks weren't available," she shares. "We reactivated tracks and facilities that had been offline for decades so that trains from Mainland China could pass through in days. That's agility."
Jeny is the first to admit she may be atypical in her industry. "I truly believe that in order to be a good leader, you actually have to have a servant mindset," she says. "You have to serve the people you lead; then you'll be a good leader. It's another cliche, but people are so important to doing well in business."
"I am particularly grateful to Jeny Yeung, HK Transport Services Director of MTR Corporation, for her genuine interest in what we do. Her recognition as well as criticism are the major driving force of our innovation in the OOH industry." – Vincent Lam Tak Hing, Chair and CEO, Asiaray Media Group
"We are proud to be entrusted by MTR Corporation for the supply of mission- and safety-critical systems on its trains and, as a partner for over 40 years, being able to contribute to its great success in Hong Kong and global operations." – Domingo Mendieta, General Manager , Knorr-Bremse Asia Pacific (Holding)