Founded in Hong Kong in 1993, Asiaray is proud of its Asian origin. With nearly 30 years doing Outdoor (out-of-home or OOH) advertising in Asia, we now operate advertising concessions in 31 airports, 27 metro lines, 14 high speed train stations, buses, bus shelters and billboards in over 40 cities in mainland China, Hong Kong and Singapore. Based on our extensive business network, we are ready, willing and able to expand our reach to cover more cities and enrich the journeys of various passenger types. These passengers are in fact the target audience of our advertiser clients. Nothing pleases our advertisers more than happy passengers. As OOH media practitioners, we believe in inspiration everywhere, and we strive to inspire and amuse our audience through our media.
Instead of purely selling light-box and billboard advertising, we are the first to practice space management, a business model whereby we creatively use the space around the advertising sites, including even the air, to keep the audience amused. This is achieved by tickling people's five senses: audio, visual, smell, taste and touch. Hence, we are the ideal media to do experience advertising, leaving a long-lasting impression on our audience. Our professionalism and creativity have won us lots of business with major advertisers and advertising agencies. With their support, we have done real cases of each of these senses resulting in acclaims from partners like advertisers, landlords and advertising agencies together with awards from many industrial organisations internationally and domestically.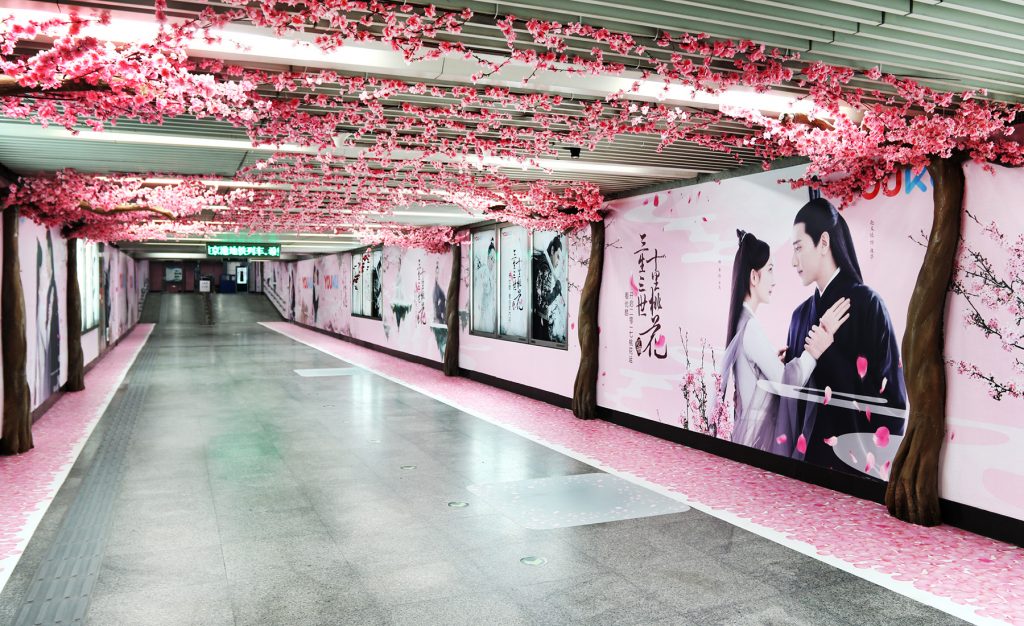 While others are selling airtime in their digital out-of-home (DOOH) signages, we continue to add value to this hardware and brand it as DOOH+. We are the first to team up with online giants like Google as well as leading Demand-Side Platform (DSP) The Trade Desk to do programmatic DOOH+. Cooperation with such technical giants enables our advertisers to deliver the most desired messages for the right target audience and, better still, only displayed when certain preselected criteria are met. For example, sunblock advertisements are only displayed when the UV has reached a certain high level. At the same time, big data can also be used to tailor a more sophisticated advertising campaign.
Well before everybody was thinking about the metaverse, we were the first to implement outdoor and online new media strategy, an extension of our space management into the virtual space. Under this new strategy of DOOH+ or our version of the metaverse, we can link the audience through our outdoor media in the real world to the virtual one, where awaiting them around the clock are games, various entertainment and shopping. Much more so than the metaverse in the virtual world, we can bring the audience in the metaverse back to the real world where our media is. This is even more powerful, taking advantage of the attributes of both the real and virtual worlds.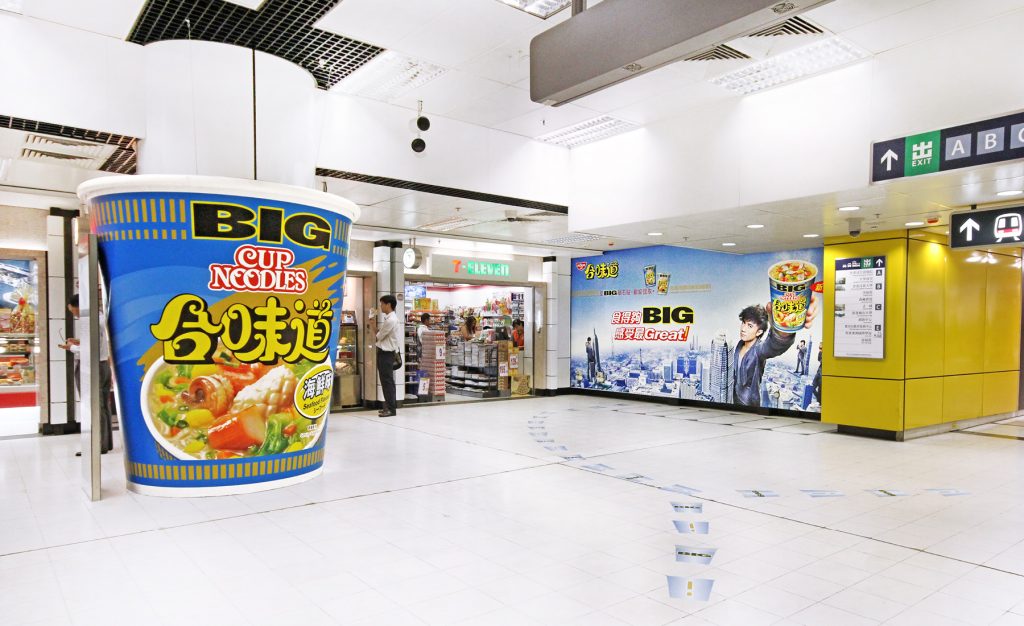 No good strategy and practice can be implemented without the support of a visionary landlord partner. Through 15 years of continuous partnership with MTR Corporation, we have proved to each other our dedication to higher achievements with tenfold monetary increase. We have done our part in the front line and MTR is willing to spend time to understand what we are doing, and our innovative ideas. Through genuine interest and participation, our partnership has borne diverse types of fruits. Over the years, we have won numerous awards in the industry including the renowned international Cannes Lion and Spikes Asia Awards and regional Great Wall, ROI and Spark Awards.
To us, Corporate Social Responsibility (CSR) is not a responsibility but a privilege. For over 20 years we have put in various resources in helping the poor and needy directly and through NGOs, and towards building a harmonious and sustainable environment. Our works have been recognized with a number of awards. Yet we take it as our privilege to be fortunate enough to serve and to contribute to the better environment for the generations to come. We also proactively invest in using environmentally friendly advertising materials, manage the recycling of used materials, and introduce innovative and energy-saving advertising solutions to our partners to reduce overall energy consumption. We have been recognized by awards and medals granted by the Environmental Campaign Committee in Hong Kong for the past 5 years in a row.