As the COVID-19 pandemic swept across the world at the start of 2020, PT Bank Central Asia TBK was faced with the same challenges as every other business around the globe. But if there's one thing the leading Indonesian bank knows, it's how to be agile in the face of emergency situations.
BCA, as it's more commonly called, proved its mettle back in 1998, when the Asian Financial Crisis spread throughout the region. Indonesia was particularly affected; the currency was in free fall and protests spilled out onto the streets. The bank was not immune from the fallout, but while many businesses shuttered to never open again, it emerged stronger and now, with Indonesian conglomerate Djarium Group as the major shareholder, it has a market capitalisation that ranks it as one of the largest companies in the country.
Jahja Setiaatmadja was already eight years into his career with the bank when the crisis hit and, as its CFO, played an integral role in its recovery. In 2011 he became President Director and under his leadership, the bank has reached new heights of success in new areas of business, such as Sharia banking and motorcycle finance. It was also granted regulatory approval to begin activities in the insurance sector.
Adapting to Challenges
The 100 per cent acquisition of PT Bank Royal Indonesia (and subsequent name change to Bank Digital BCA to reflect its transition into a digital-only bank) had not long been completed when the world shut down in early 2020. But, as ever, the experienced leader kept a cool, calm attitude and approach to the unfolding health crisis.
"The COVID-19 pandemic has undeniably brought unprecedented challenges to our business," Jahja tells The CEO Magazine. However, drawing on previous experience, he knew exactly the steps that had to be taken.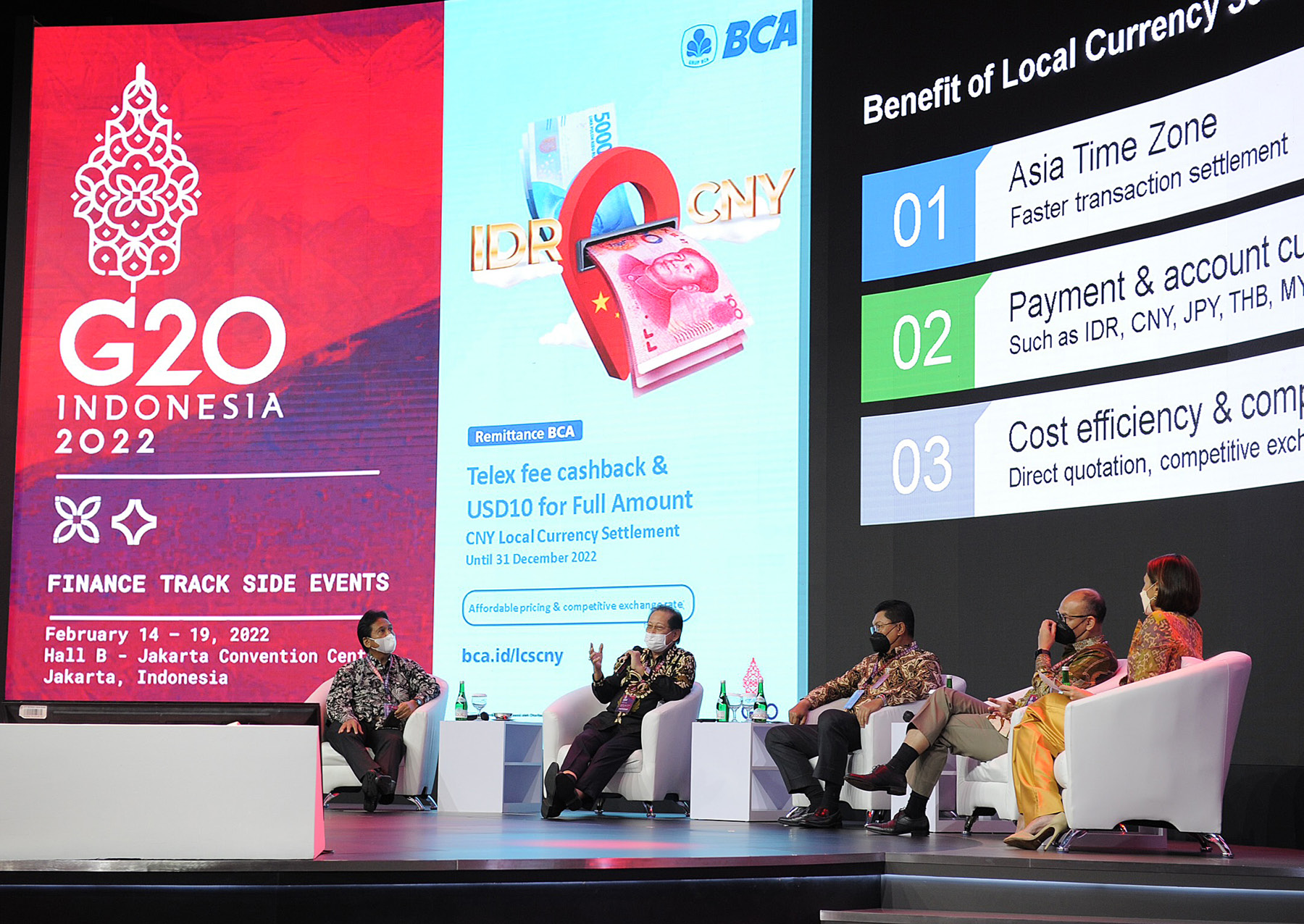 Recipe for Success
What are the core measurements of business success for Jahja at BCA?
"We usually use qualitative and quantitative measurements to assess our business performance," he explains. "Growth in numbers, including customer base and business milestones, are often the basic measurements for our success. Understanding our customers' sentiments and how they feel about our services is another good way to measure our success and growth."
"When facing a difficult situation, it is very important to properly communicate with our stakeholders, customers, investors and analysts," he explains. "We need to inform them about our business performance, including any achievements, challenges and the approaches we are taking to solve the problem."
The spread of the pandemic left the bank little choice but to adapt. And it didn't take long for the initiatives to emerge. "We rolled out the #BankingFromHome campaign to keep serving our customers," Jahja explains. "It aimed to encourage customers to use our mobile banking apps, such as BCA mobile and KlikBCA – two apps that allow them to make payments and access banking services from the comfort of their homes."
---

"In our years of partnership with BCA, its commitment to digital transformation has been clear. We're humbled to be on that journey with it, empowering it with secure work, collaboration and progress in sustainability." – Sianto Wongjoyo, Enterprise Commercial Director, Microsoft Indonesia
---
Advertisement
Daily transfer limits were also increased as part of the campaign as well as ATM cash deposit limits, while a lifestyle feature on the BCA mobile app brought online shopping to customers' fingertips. "#BankingFromHome was an excellent solution for those who did not wish to make physical contact with others during the pandemic," he continues.
Leadership Lessons
A qualified accountant, Jahja started his career at PricewaterhouseCoopers before progressing into Financial Director positions at both PT Kalbe Farma, a leading pharmaceutical company, and PT Indomobil in the automotive industry. Across his experiences in different industries, he's developed vast skills in change management, banking strategy, accounting and financial management, corporate and international banking, risk management and, more recently, digital banking.
He knows his role is one that has him in the public spotlight, especially amid the intensifying competition within the banking industry, but as he enters into his 32nd year with the bank, he says he wouldn't have it any other way. "I'm always grateful for the opportunity to lead BCA, the top private bank in Indonesia," he says.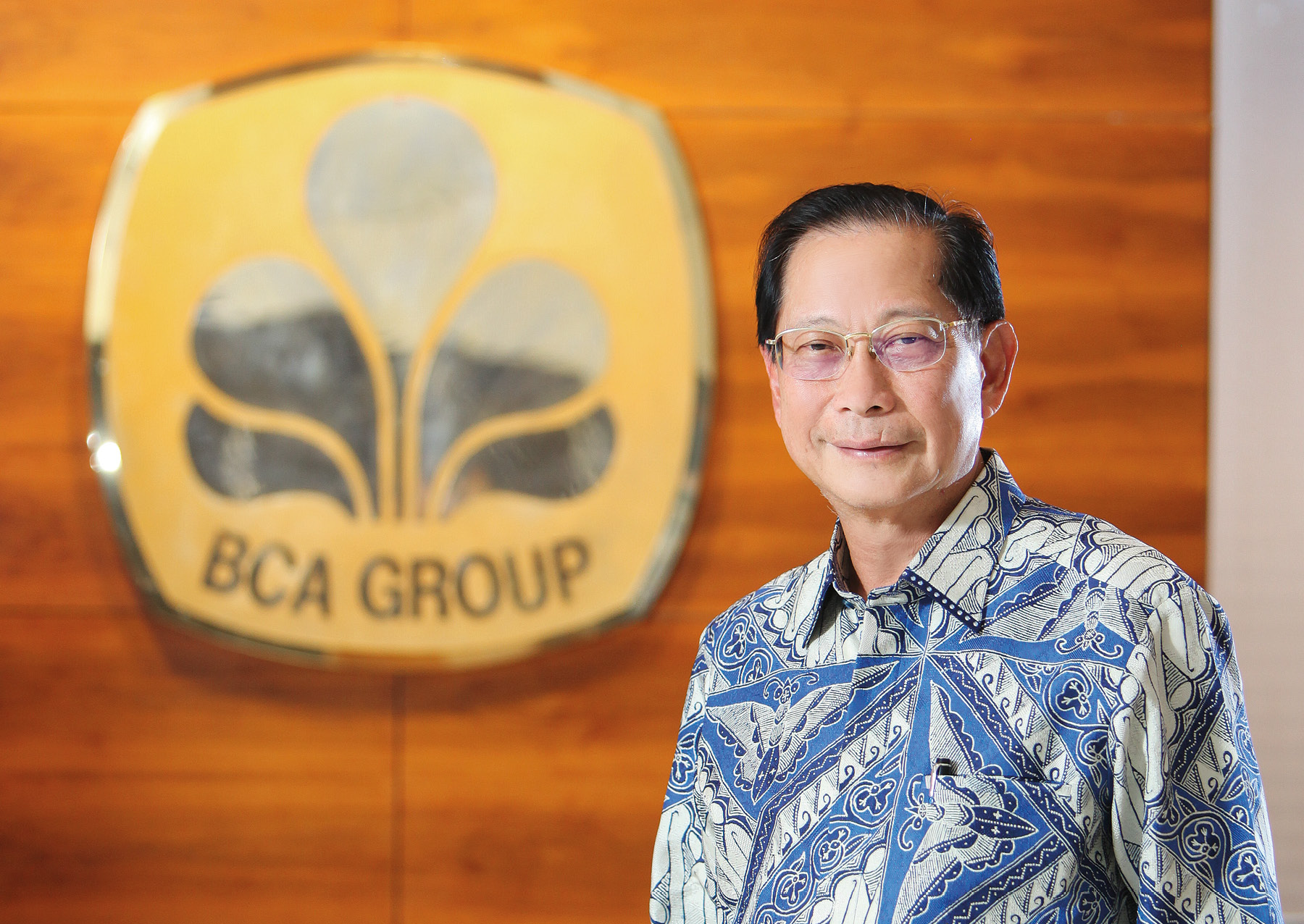 I have always been motivated to encourage employees and managers to do their best to serve our loyal customers and create a work culture where everyone can grow.
And, even after spending most of his career with the bank, he is still as driven as he was at the start of his tenure. "As a leader, one must remain motivated to bring positivity to the workplace," he responds. "I have always been motivated to encourage employees and managers to do their best to serve our loyal customers and create a work culture where everyone can grow."
The leadership philosophy he adheres to is called servant leadership, a movement founded by Robert Greenleaf to describe the desire to serve above all else and, in the process, share power and promote the needs and development of others. "In short, servant leadership principles emphasise facilitation and helping employees grow and harness their maximum potential, empowering both individual team members and the company to be successful," Jahja explains.
Onwards and Upwards
As the largest national private bank in Indonesia, he believes what sets the bank apart in a crowded marketplace is its size and motivation to be at its customers' side to serve all of their financial requirements.
"BCA understands the intricacies of people's lives and their financial needs," he explains. "Supported by an amazing management team, we continue to provide banking products and services that cater to the needs of our customers, bring more added value and ensure total client satisfaction."
Its ability to keep customer trust and confidence by maintaining a good reputation has been fundamental to the bank's ongoing growth. As has "business performance, providing bank services and solutions that people need and raising people's awareness of our commitments," Jahja says.
And despite the challenges of the pandemic years, the bank's upward trajectory shows no sign of slowing down anytime soon, with reported year-on-year growth in 2021 of 14.6 per cent. "BCA continues to achieve record year-on-year business and profit growth as we keep innovating to serve people's financial needs," he says.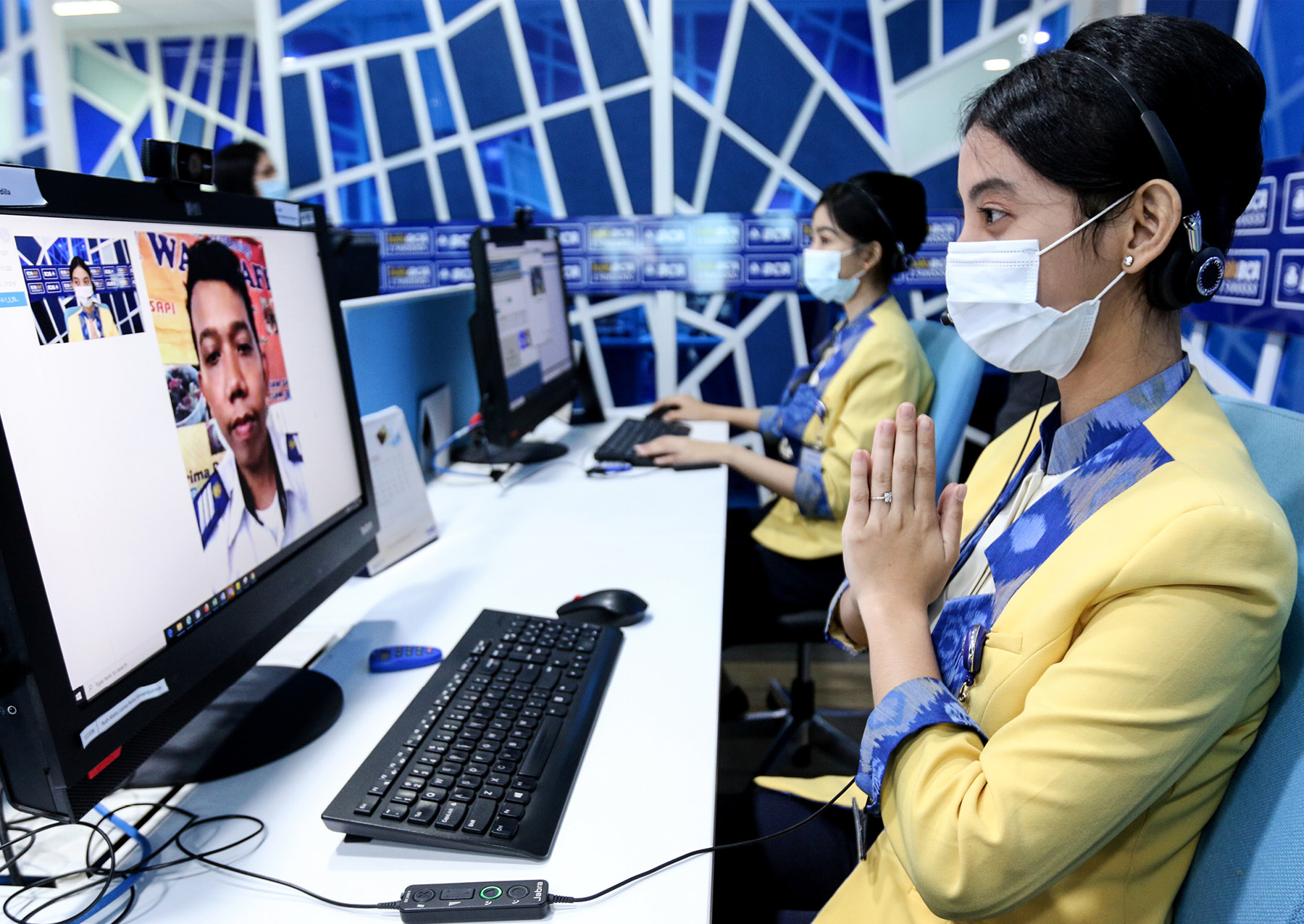 Did you Know?
BCA is the story of a knitting company that has grown into the largest privately-owned bank in Indonesia. The 1955 founding of the NV Perseroan Dagang Dan Industrie Semarang Knitting Factory, or the Semarang Knitting Factory Trading and Industrial Company, was the precursor to the foundation of BCA, with its first banking operations established two years later. In 1975, the transition was complete when the name was officially changed to PT Bank Central Asia.

Besides business and profit, social responsibility is also part of the company's core values. "We want to become an essential part of Indonesia's identity while pushing nationwide growth. As such, we commence programs that also promote social sustainability," Jahja explains

"This year, we will focus on sustainable development and green financing. We have commenced our #BCAForSustainability campaign, the core pillar of our environmental, social and governance practices."
---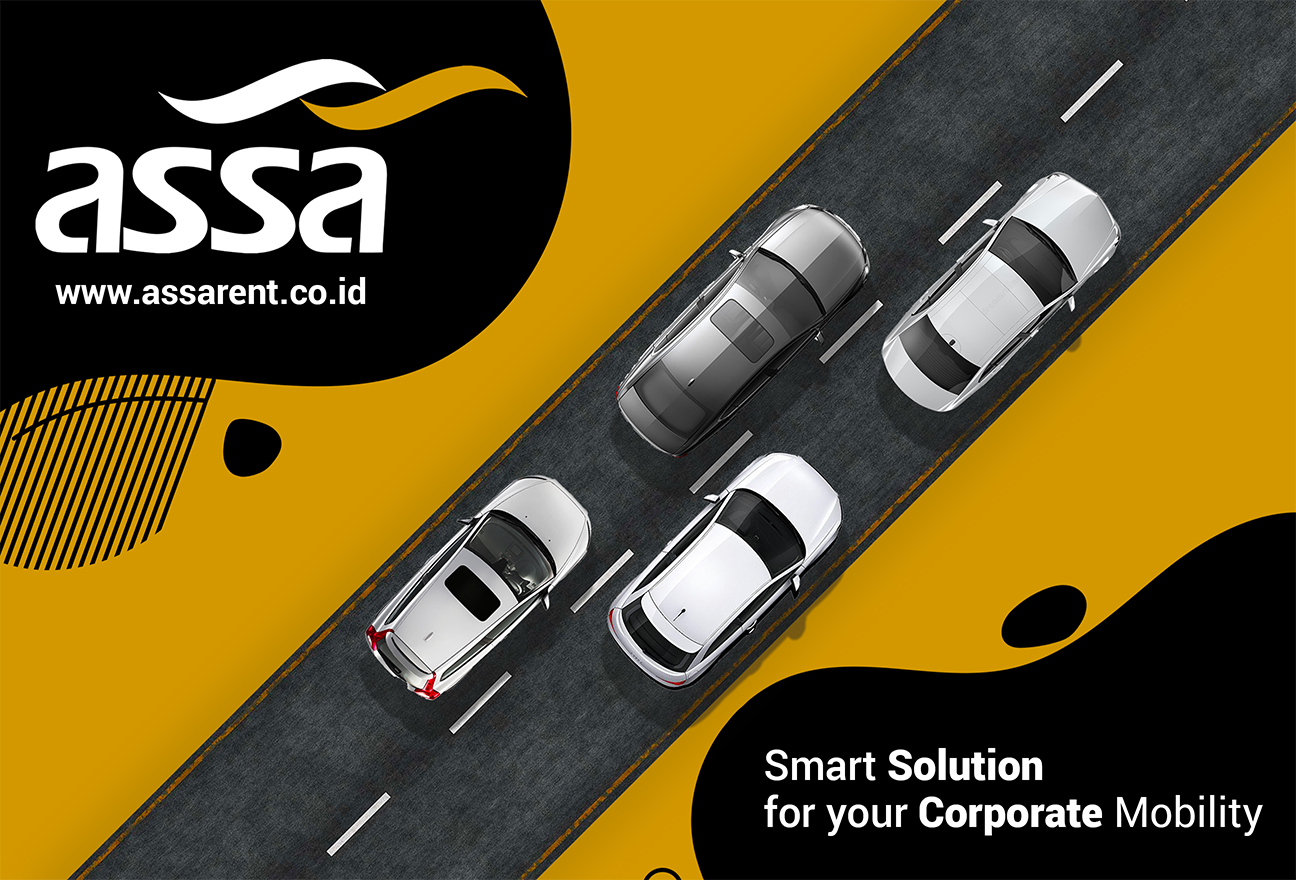 "Reputable companies like BCA require capable and reliable strategic partners to support growing business efficiently and professionally. ASSA is the preferred partner to cater to their long-term fleet operation throughout Indonesia." – Jany Candra, COO, PT Adi Sarana Armada, ASSA Group
---
Advertisement
The striking Wisma BCA Foresta building in Tangerang, inaugurated as the bank's head office in 2020, is tangible evidence of this commitment with solar panels, recycled water and rainwater tanks among the technology utilised to reduce carbon emissions, optimise natural lighting and maintain air quality.
In late 2021, the bank's initiatives were rewarded with the Greenship Platinum certificate from Green Building Council Indonesia.
Future Focus
From its first address in Jakarta in 1957, the bank today counts over 1,000 branches across the country. "To date, BCA has served more than 30 million customer accounts and employed more than 25,000 people. We have seen a growing customer base and loyalty, and I believe this growth is an extraordinary achievement," he says.
But with one eye always on the future, Jahja is also aware that the business has to constantly evolve to remain relevant to customers. "We understand that customers these days are looking for speed, reliability and security in banking services, and they want to be able to access these services anytime and anywhere," he says. As proof, he cites the fact that 99.5 per cent of transactions are now made outside of bricks and mortar branches, using mobile baking, internet banking, phone banking, electronic draft capture and ATM transactions.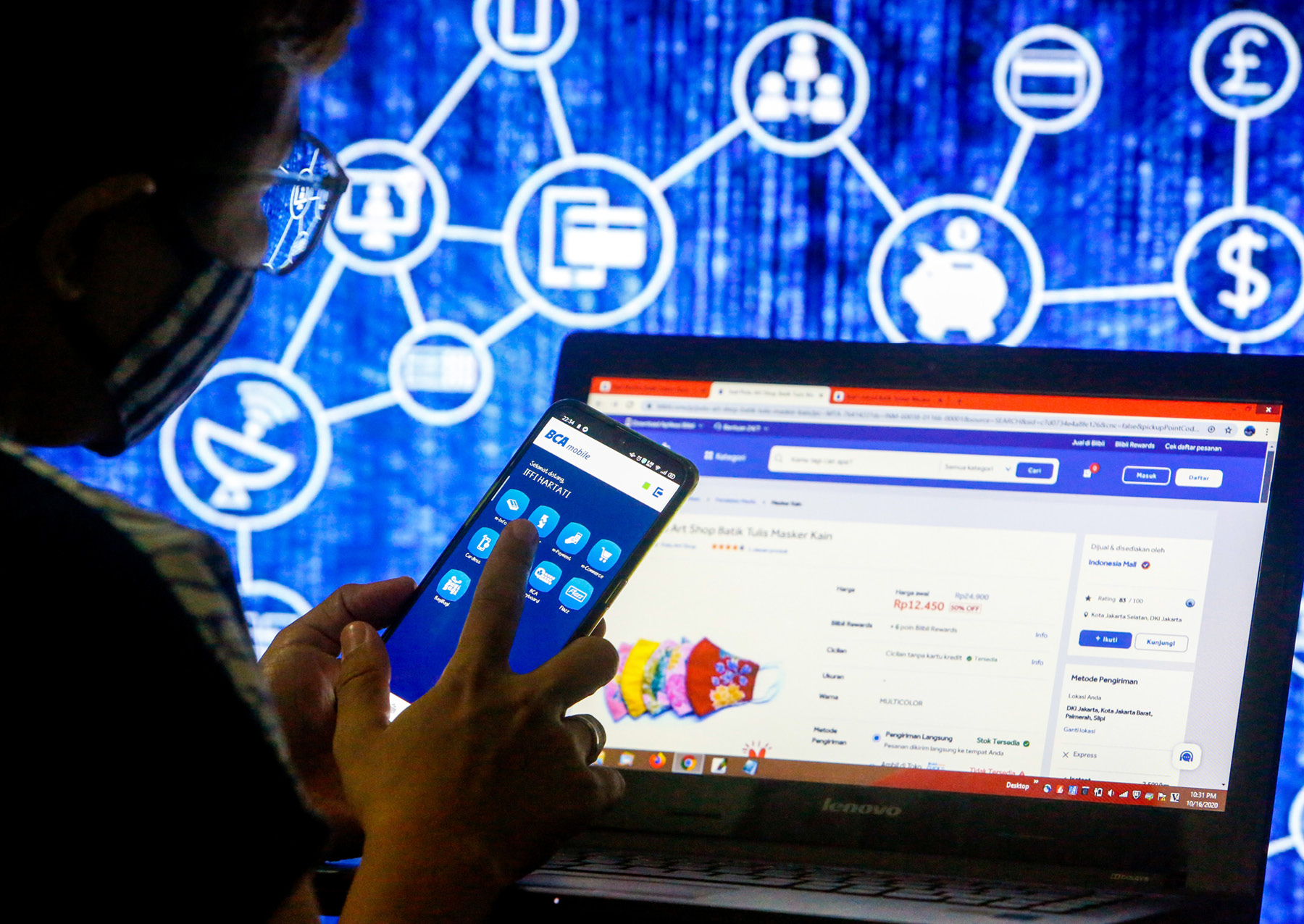 We understand that customers these days are looking for speed, reliability and security in banking services, and they want to be able to access these services anytime and anywhere.
As he looks to "turn a traditional treasury business into a modern one", he says that digital adoption has become an undeniable priority in the banking industry. "Banking service development has always been our main focus, as we state in our annual work plan and program," he shares. "We provide customers, including millennials, with reliable payment services and are focusing on developing digital capabilities as we aim to expand our customer base and transactions.
"Going forward, BCA is expanding its financial ecosystem and improving and modernising its IT systems to ensure the reliability and security of our banking services. We hope this move will help us accelerate the growth of digital transactions and our business in general."
Such a strategy highlights how agility is now embedded in the bank's DNA. And Jahja wouldn't have it any other way. "Agility is a very important trait for a person or an organisation," he says. "We must be swift, agile and adaptable as we are facing a fast-paced business transformation.
"And, as the top private bank in Indonesia, BCA always listens to its customers and strives to serve the needs of an increasingly diverse market."