NOT JUST ANOTHER PLANT-BASED BURGER
Australia's first ever chef-only plant protein range has been unveiled by All G Foods.
As inflation and issues surrounding sustainability are on the rise, the question of what our food will look like in the future is still up in the air. All G Foods' new brand, Bloom Providore, has been created exclusively for future-thinking chefs to give them the tools needed to get into the plant protein game.
The range, inspired by meat, is a complete solution for chefs, with products that mimic beef, lamb, pork, chicken, duck and fish. Each is designed to perform and taste like real meat, but come with a lower cost and a lower carbon footprint.
First to launch Bloom Providore is the Ovolo Hotel Group, headed by National Director of Kitchen Operations and renowned Chef Ian Curley. Curley and his team have curated 12 new dishes using the plant protein, which was available for guests late last year.
"Bloom Providore is a game-changer in the commercial kitchen. I am always looking for high-quality ingredients that empowers the chefs to push boundaries and challenge their creativity. We are excited to explore the endless opportunities that will come with Bloom Providore," Curley said in a press release.
---

---

After leaving Instagram in 2018, Co-Founders Kevin Systrom and Mike Krieger have publicly introduced their new venture, Artifact – a personalized news reader.
While it has been compared to Google Reader (the news aggregator app shut down by Google in 2013), Artifact is unique in that it utilizes machine learning to personalize the user experience.
Similar to the algorithm used by the social media phenomenon TikTok, Artifact will be programmed to first show users a curated selection of news stories and then from that, the platform will be able to tailor future content feeds to the individual interests of users. It also offers the ability for users to interact and share articles they find interesting with their friends.
Content will come from both big-name publishers and smaller sites, but Systrom told Verge that an effort will be made to only include publishers who adhere to editorial standards of quality.
Artifact is not yet publicly available to users, but those interested can join a waitlist for access.
---

The global fashion industry is a large contributor to the climate crisis, producing around 1.2 billion metric tons of carbon dioxide per year – more than the shipping and aviation industries combined.
This is due to an over-reliance on synthetic fibers derived from fossil fuels, which comprise 65 percent of clothing.
The market for alternatives is growing as sustainability is brought to the forefront worldwide. This is where startup Unless comes in. It claims to be "the first streetwear brand to create products that will harmlessly decompose at the end of life".
These compostable clothes are made from 100 percent plant-based materials like recycled cotton, hemp, plant-based leather and coconut fiber.
"We started the company because we're a bunch of fashion executives that got tired of the make, take and throwaway culture of fashion," said Unless CEO and Co-Founder Eric Liedtke.
Unless currently has an online store as well as a pop-up store in Oregan, United States, but as consumer demand for more sustainable fashion choices rises it hopes to expand.
---

---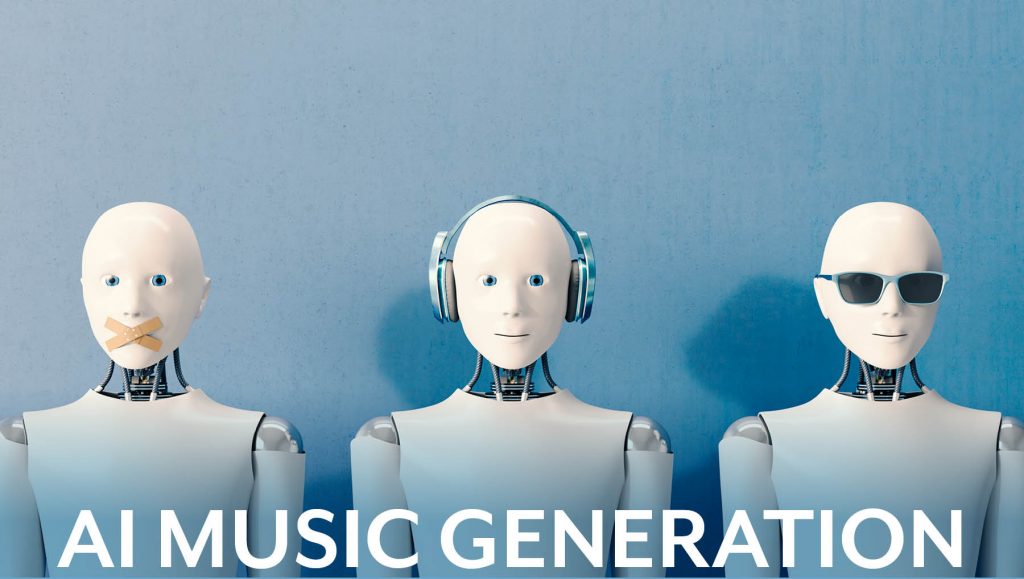 A team of researchers at Google has revealed a new text-to-music AI that can generate songs from user text prompts.
While using AI to generate music is nothing new, MusicLM is reported to outperform previous systems both in the quality of audio it produces and in its adherence to the prompt provided.
Users are also able to input audio, such as humming, to assist the program in creating a song in combination with the text.
To achieve this, MusicLM was trained using large datasets of unlabeled music and utilizes machine learning to generate the different layers of the song, for example the structure and melody.
The program has not yet been released, with the researchers explaining in a paper that they are concerned about the potential "misappropriation of creative content".
---

As the world around us changes, workplaces have changed, too. According to real estate firm CBRE, in London 30 of every 100 desks are a flexi-space.
It is clear this trend is not going away, so workspace experts Huckletree have looked into the key ways co-working spaces are helping businesses to thrive.
Promoting Business Growth: Co-working spaces can be specifically designed to enhance collaboration and conversations between colleagues and like-minded individuals from outside your own organization, allowing creativity and innovation to thrive.
Enhancing Flexibility: These spaces provide heightened flexibility around working hours and improve the ability of employees to work from anywhere.
Improving Work–Life Balance: While most people around the world had to adapt to working from home during the COVID-19 pandemic, it is not suitable for everyone and makes it difficult to achieve a good work–life balance. Co-working spaces offer a set place to work that's separate from home, without being as formal as an office.
Increasing Productivity: Employees are given the freedom to work in a way that suits them while also having easy access to other co-workers for training and meetings face-to-face. These spaces are specially designed for productivity and offer quieter breakout spaces when concentration is required, creating the best of both worlds.