Preparation is everything, especially in business, so expecting the unexpected should form the foundation of every manager's arsenal. Even against the highly unlikely event of a pandemic. Like businesses everywhere, the best-laid plans of LOTTE Chemical Titan (LCT) were turned upside down when the COVID-19 pandemic hit around the world. It was on a roll of expansion and growth when it had to react very quickly to the changing circumstances which first engulfed the Asian region.
But LCT, under the guidance of President and CEO Hyun Chul Park, managed to adapt and pivot its daily operations to maintain equilibrium. It did, however, mean that many plans were put on hold or modified to suit the occasion. Among those plans was the building of a major new plant for producing olefins and polyolefins products in Indonesia – LCT owns 51 per cent of the project while LOTTE Chemical Corporation (LCC), LCT's parent company, holds the remaining 49 per cent.
LCT is a major manufacturer of polyolefins, namely polyethylene and polypropylene. These are the raw materials for its customers in plastic fabrication businesses to further produce a wide variety of applications from household goods to automotive parts, commercial packaging, bottles and food containers.
LCT had geared up to develop an integrated petrochemical facility, which it labelled the LOTTE Chemical Indonesia New Ethylene Project, or LINE Project, through its subsidiary, LOTTE Chemical Indonesia. This US$3.95 billion joint venture project between LCT and LCC includes a one million tonne per year naphtha cracker and downstream facilities in Banten Province, Indonesia, and will dramatically increase LCT's production capacity.
Recently, the company announced that construction of the Indonesia LINE Project would begin in early 2022. Following the pandemic and associated uncertainties for the petrochemical industry, it had undertaken a strategic review of the appropriate timing for this development to commence.
"The Indonesia LINE Project is slated for completion by 2025," Hyun Chul says. "It will contribute to petrochemical complex integration and complement the company's three existing polyethylene plants in Indonesia, which are operated by our subsidiary, PT LOTTE Chemical Titan Nusantara.
"Strategically, we also aim to time the completion of the overall project to ride on the next petrochemical cycle uptrend in order to maximise our return on investment."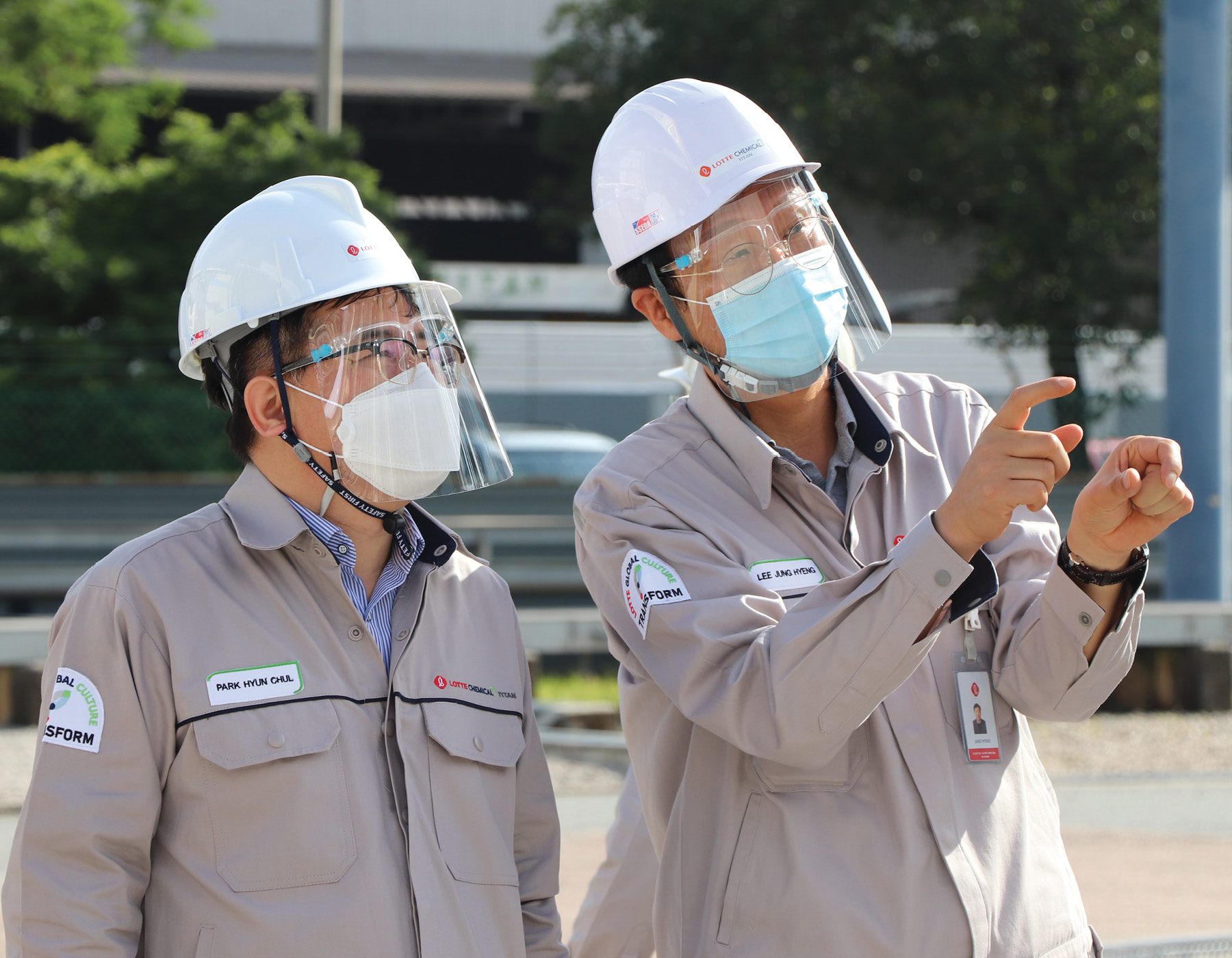 "Our business is consumption-driven as it is essential to key manufacturing sectors, and is closely tied to both regional and domestic economic growth."
Hyun Chul joined LCC in 1991, overseeing production at several of its plants. In 2016, he was assigned as Project Leader for the Uzbekistan Ustyurt Gas Chemical Complex Project. He was also the Project Leader for the Front End Engineering Design of the Indonesian LINE Project, and was appointed to LCT's board in early 2021.
He is convinced the industry's prospects remain intact and expects improvement with the reopening of domestic and regional economies, led by the strong recovery in China and the Asia–Pacific region. "Our business is consumption-driven as it is essential to key manufacturing sectors, and is closely tied to both regional and domestic economic growth," Hyun Chul explains.
The pandemic may have caused a slowdown, but it has also increased demand for some of LCT's product range in polymers and plastics. Its raw materials are used in many personal protection products required by health and nursing staff around the world to protect them from COVID-19 infection.
Development in the 20th century was driven significantly by growth in the petrochemical industry, Hyun Chul says, and it has contributed to the growth of improved medical equipment, clean water facilities, electronics and automobile industries, and other necessities in modern societies.
"In fact, polymers such as the PE and PP produced by LCT play a substantial role in this development," he adds. "Sanitary products, personal protective equipment, clean food wrappers, and ecommerce packaging materials made from the raw materials that we produce are currently being used to fight the pandemic. We believe these products will remain relevant even after the pandemic. Still, we should brace ourselves for post-pandemic impacts, notably with the heightened global concerns over plastic pollution."
WASTE NOT
Hyun Chul is under no illusions about LCT's potential conflict with plastic waste, an escalating global problem. Sustainability is a recurring theme in the industry, and the company is taking steps to address it.
"LCT is a member of the Malaysian Sustainable Plastic Alliance (MaSPA), overseen by the Ministry of Environment and Water (KASA) through the Malaysian Petrochemicals Association," Hyun Chul points out. "This national initiative includes other government ministries and agencies such as the Ministry of International Trade and Industry, the Ministry of Housing and Local Government and the Economic Planning Unit.
---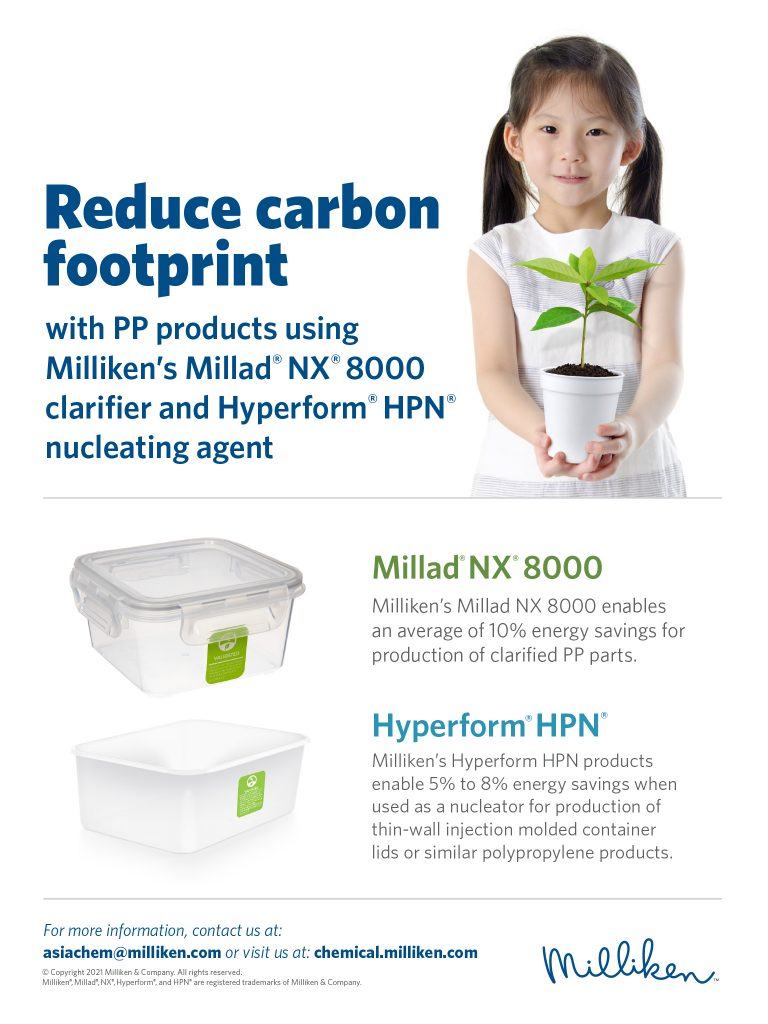 ---
Advertisement
"We supported the MaSPA's initiatives to drive implementation of the Malaysian plastics Circular Economy Roadmap to ensure plastic circularity and effective waste management in the ecosystem, such as the Extended Producer Responsibility initiative spearheaded by KASA and the World Bank."
LCT is aided by some of its supply partners and customers in its ambitions to reduce waste. Efforts are being made in each step of the production process to reduce waste and emissions.
"Our long-term strategic partner, Milliken Chemical, is a leading chemical company delivering a range of sustainable, eco-friendly crystal clear-like PP products using state-of-the-art additives. These enable our customers to process our resin at lower temperatures and faster cycle times. This translates to an average of 10 per cent CO2 emission reduction and 10 per cent energy saving. We also have a series of high-flow nucleated PP products using Milliken's innovative additive that enable our customers to save five to eight per cent in energy. Utilising this added value, our customers can market their products with the UL Environmental Claim Validation label on energy savings," Hyun Chul explains.
"Sinopec Catalyst, a leading catalyst manufacturer, is a long-term strategic partner of LCT. Sinopec enhances our product performance and expands our product portfolio. Under this partnership, we achieved breakthrough improvements in new product developments such as household industrial chemical containers and high-pressure rating pipes, as well as strengthened our product cost position and ventured into new applications."
LEADERSHIP AMBITIONS
LCT's operations demand very close scrutiny of workplace safety and environmental procedures to ensure that both employees and customers are always safe. This places the onus on senior management to pay attention to internal training and constant communication between departments and teams. It also necessitates regular communication and cooperation between LCT, its supply partners, government departments and its client base.
"Leadership for us means leading the operations with great emphasis on detail."
"Leadership for us means leading the operations with great emphasis on detail," Hyun Chul says. "My experience on the ground has taught me that without continuous investment, it is challenging to maintain our equipment well and keep a reliable workforce. I have gained a better understanding of the importance of communication between employees, partners, government agencies and other non-governmental organisations."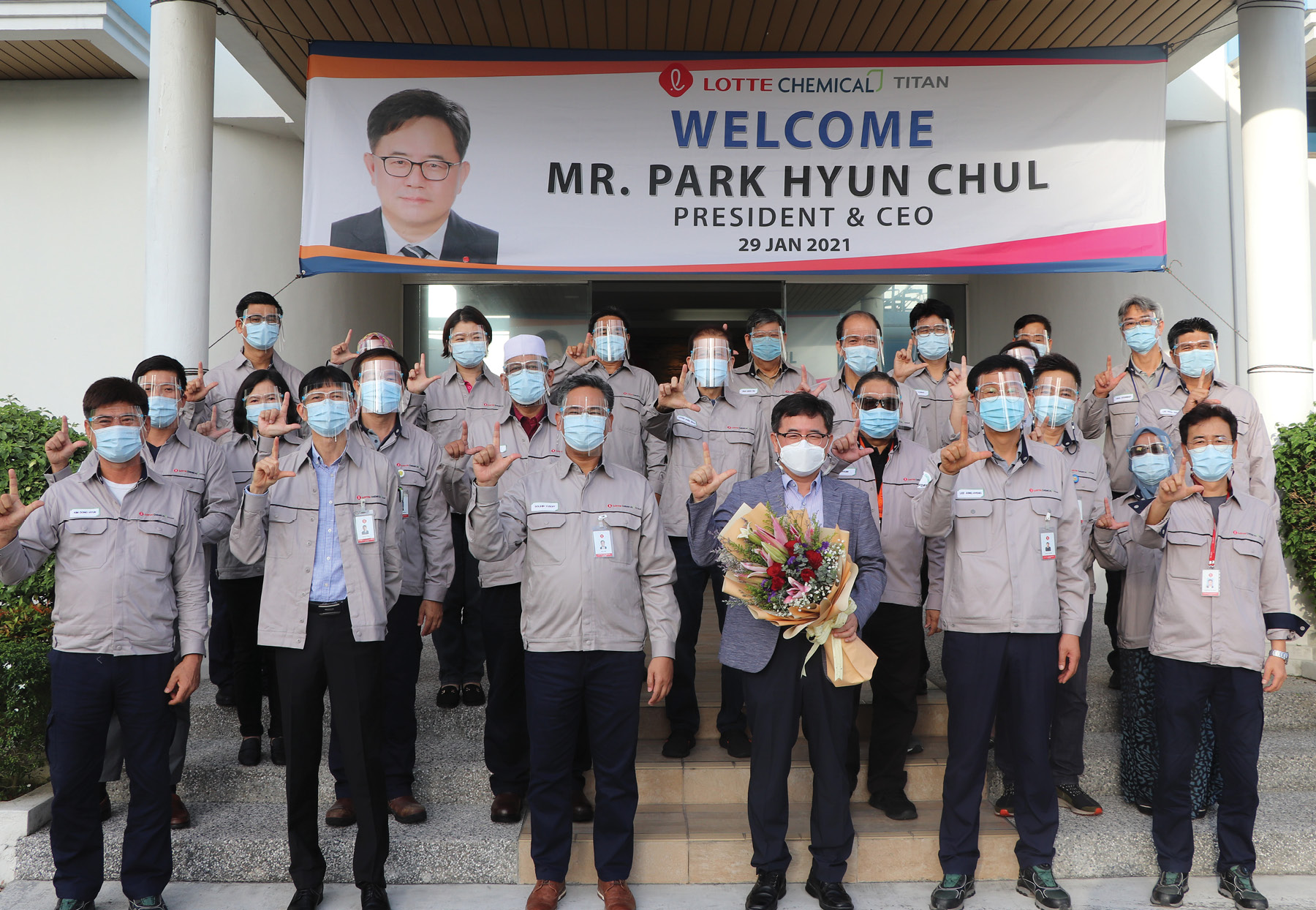 "Brainstorming together should lighten the load, even when times are tough."
Leading by example, Hyun Chul emphasises that managers must have a thorough understanding of their roles to make the right decisions in critical situations. Teamwork is the key to success, he says, requiring every employee to contribute to the company's operations through regular input of suggestions and even criticisms of daily operations, procedural norms and safety guidelines.
"Brainstorming together should lighten the load, even when times are tough," Hyun Chul says. "Such a culture should be embedded into our company and our day-to-day operations.
"As a personal motto, I believe that everyone must give their best regardless of their position. I will continue to work with integrity while remaining prompt and precise in all my decisions to the best of my ability."
"Milliken strives to positively impact the world we live in today and aims to create a healthy future for generations to come. Milliken values the strategic partnership with LOTTE Chemical Titan in achieving these sustainability goals towards a circular economy." – Zhaolin Zhou, Vice-President, Asia Pacific, Milliken Chemical