Bangladesh is world-famous for producing a staggering quantity of exquisitely made clothes each year that are sold in hundreds of thousands of shops throughout nearly every country on earth.
It's second only to China in terms of manufacturing capacity, with four million employed in the sector and at least another eight million dependent on it. In total, it contributes a fifth of Bangladesh's total GDP.
But the last few years have seen unparalleled disruption due to shifting international priorities, cutting-edge technology breakthroughs, COVID-19-related supply chain chaos and fallout from the war in Ukraine.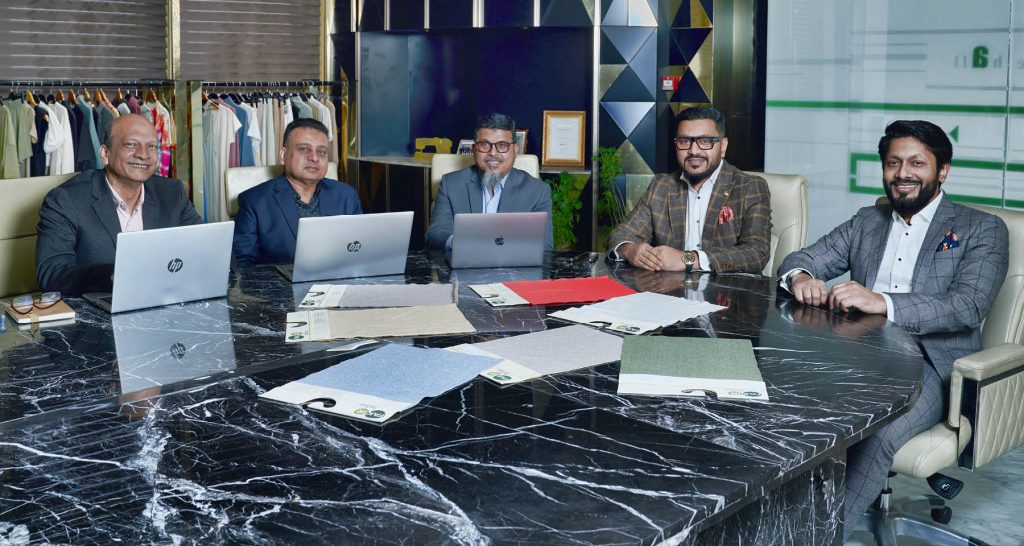 "Differentiating ourselves from our competitors has been critical."
One company that has not only survived the roller-coaster ride, but actually thrived, is Fakir Fashion, a business supplying a wide range of garments to major fashion houses worldwide, including Zara, H&M, Esprit, Guess, Gina Tricot, C&A and Weekday.
Managing Director Fakir Kamruzzaman Nahid credits the impressive success to a number of factors, including machine learning, waste reduction, design excellence and strong bonds with suppliers.
AI Knitting
"There are huge innovations in the sector, including a knitting machine fitted with artificial intelligence!" he says proudly. "It alerts us instantly if there's a drop in quality. Previously we wouldn't have been able to identify such a problem until much later when up to 300 kilograms of fabric might already have been ruined.
"Now, with preventative action, less than one kilogram is wasted, perhaps as little as 100 grams, so it's a huge difference and will cut our manpower costs and boost efficiency significantly."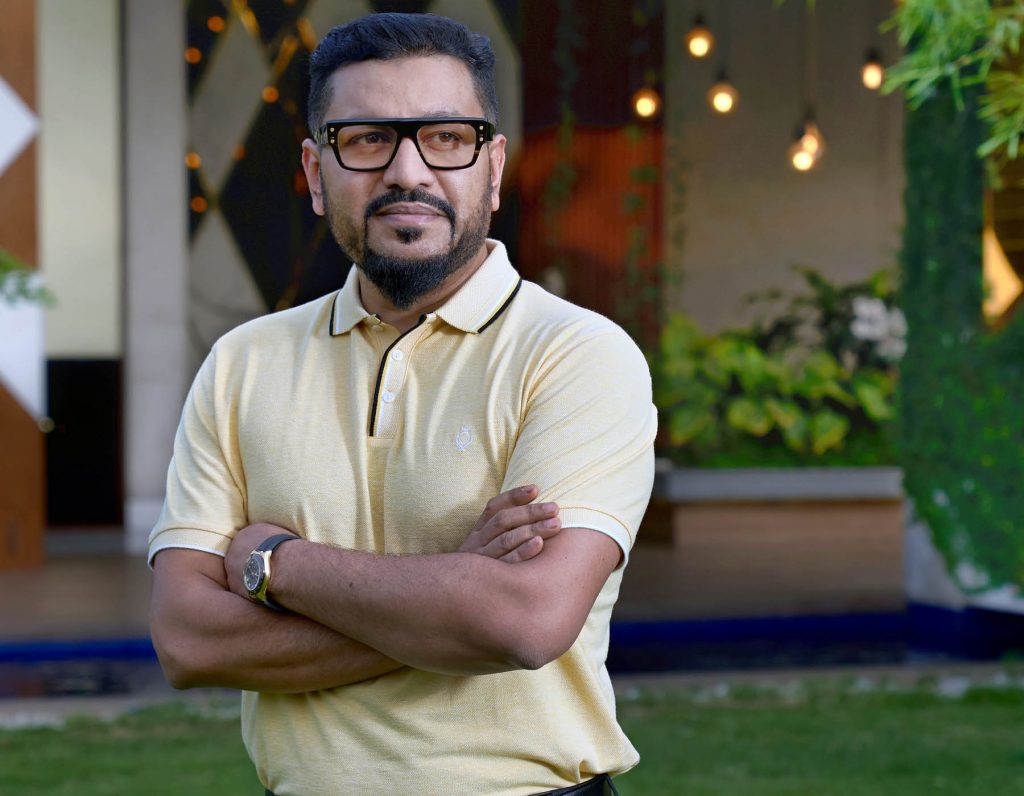 Nahid started his career in 2000 at the Fakir Group, a family manufacturing company founded by his grandfather that employs more than 50,000 people in knitwear, logistics, fisheries and clothing manufacturing.   
After working his way up through the ranks, he, along with his father and brothers, decided to launch Fakir Fashion as a business in its own right in 2009. It proved an immediate success and has seen an average annual growth of 35 percent ever since.
---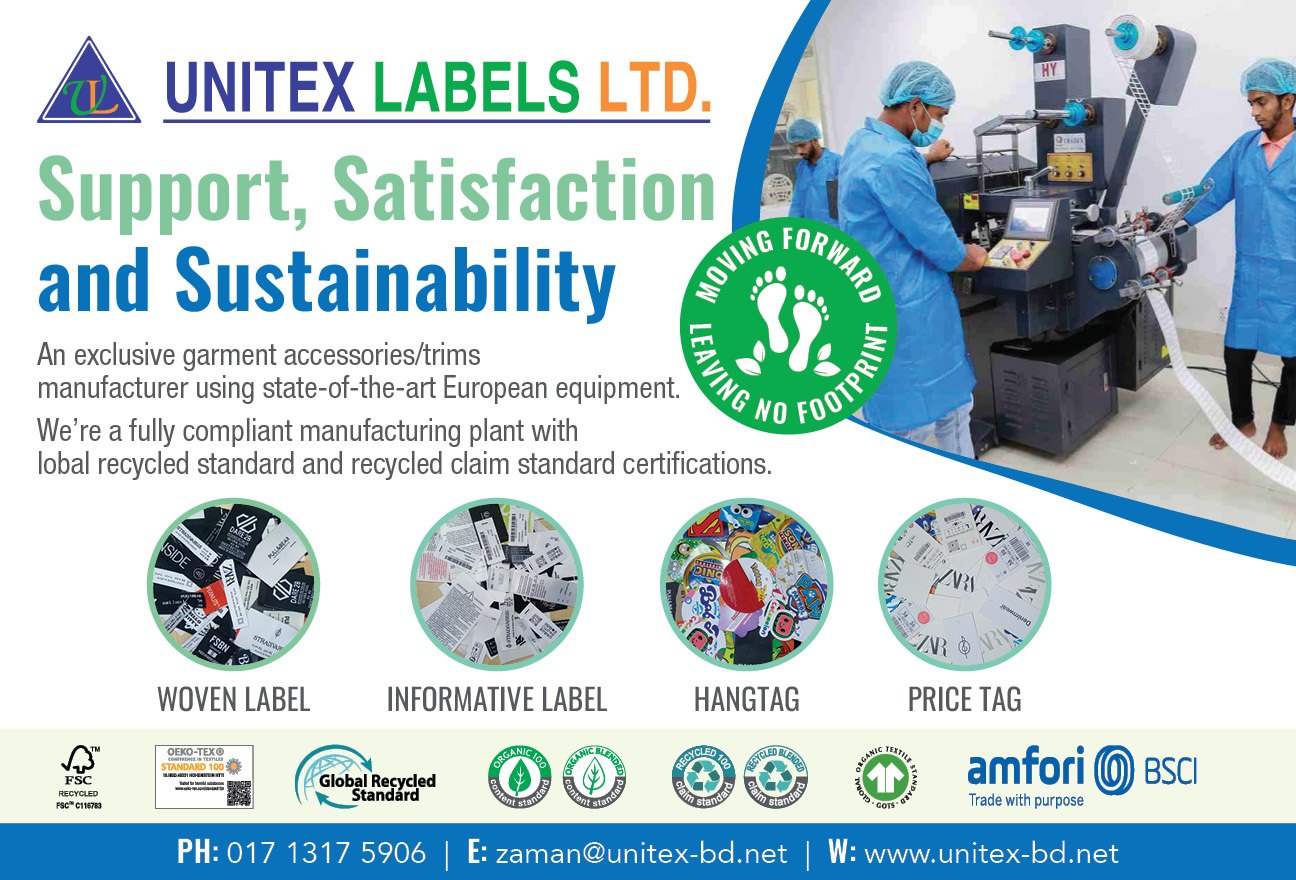 "It has been a magnificent journey working with Fakir Fashion over the last decade to serve the demand for fast fashion at any touch point of business. Unitex wishes Fakir Fashion great success in the future." – Md Asaduzzaman, Managing Director, Unitex
---
Advertisement
Nahid was also made a director of the Bangladesh Knitwear Manufacturers & Exporters Association and Chairman of motor vehicle trade specialist Car Haat. He has a diverse business portfolio ranging from real estate developments to ICT companies.
One of the guiding principles of his new company was to challenge his team to push boundaries to devise unique products that appeal to discerning consumers in Europe, America and Asia's biggest cities.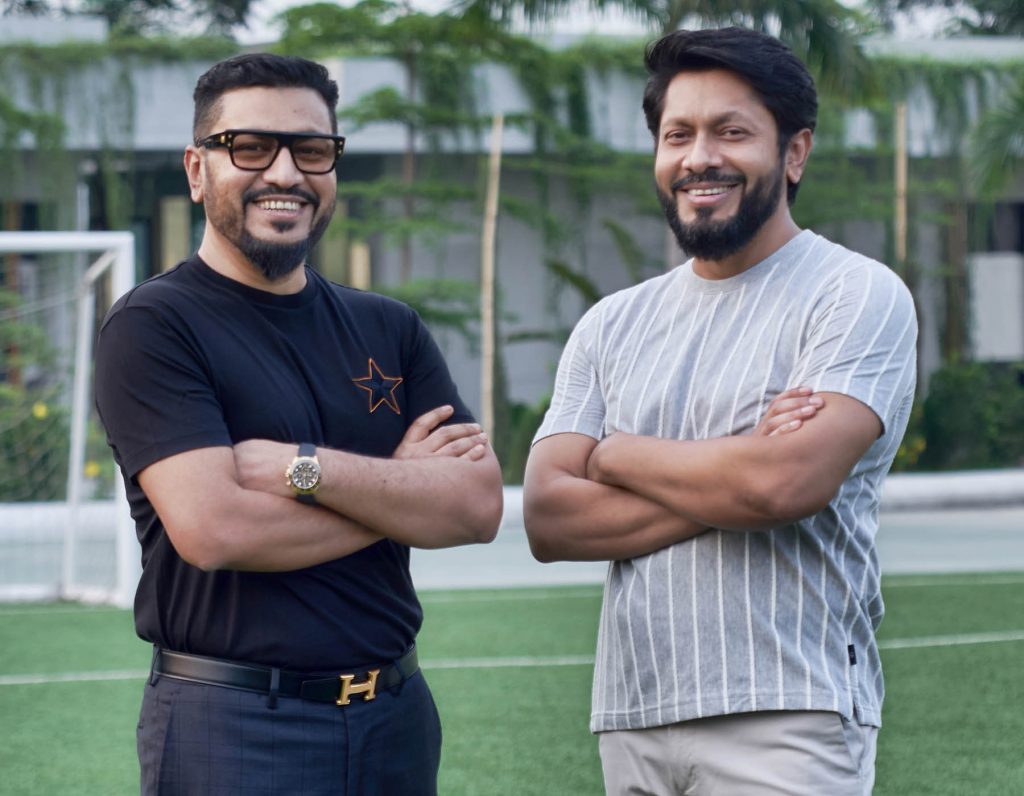 "Differentiating ourselves from our competitors has been critical," he reflects. "To do that means thinking outside the box with our designs and the type of textiles we use.
"In our factory, we're focusing a lot more on new ways to blend fabrics like linen, viscose, polyester and silk that no-one else is doing. The fact we can respond extremely quickly to meet a customer's requirements gives us an advantage."
Key Partnerships
All of this would be impossible without building trusting relationships with key partners, something Nahid prioritized from day one.
"Sometimes there are only 30 days between an order coming in and a shipment being made so we collaborate very closely with companies supplying our yarn, dyes, chemicals and other accessories."
One of Fakir Fashion's most important relationships is with Unitex Labels, one of the country's leading manufacturers of an extensive range of quality labels, stickers, price tags and polyester products.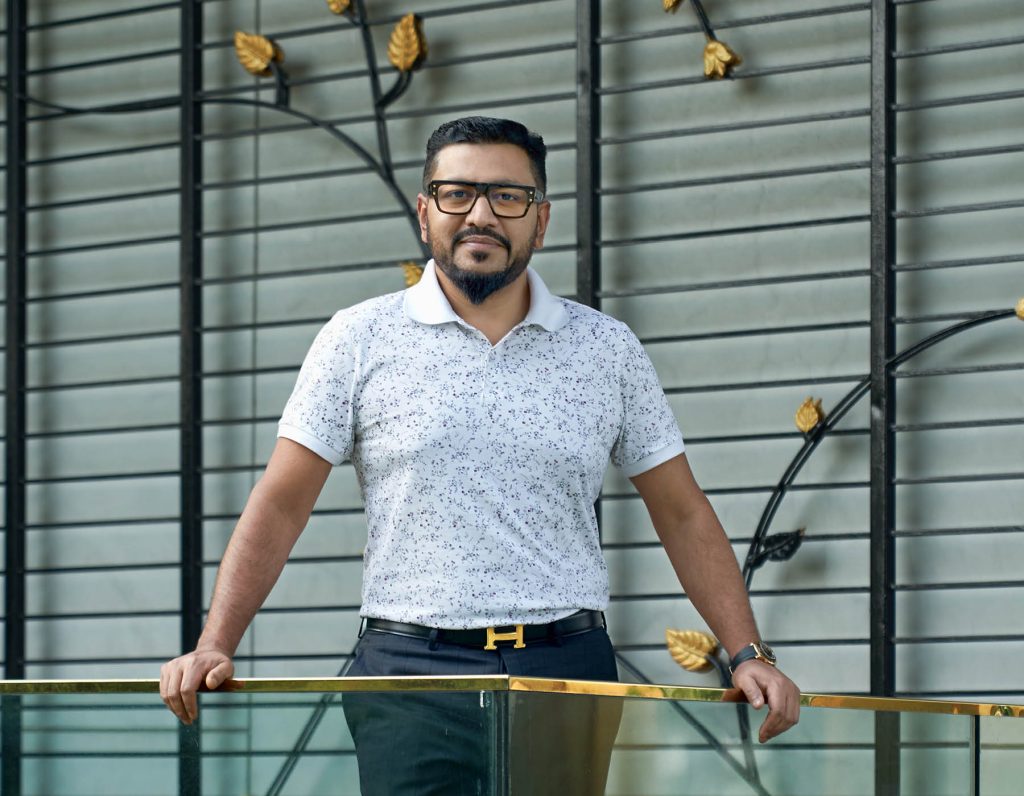 "Sometimes there are only 30 days between an order coming in and a shipment being made."
Nahid has implemented a system of regular meetings with every supplier to ensure any issues are discussed and resolved on an immediate basis.
"We want them all to be successful, because if they aren't, then we won't be either. That's the bottom line. Their role is mission critical to us and their uninterrupted supply means we can ship much bigger volumes than we could the past. Last month for example, we produced 100,000 pieces for Inditex in just 15 days."
No one at Fakir Fashion is assuming that the coming years will be any less unpredictable than the last few. But few other businesses are as well equipped to deal with the peaks and troughs of global demand and stay focused on continued growth through innovation and an uncompromising approach to customer care and product quality.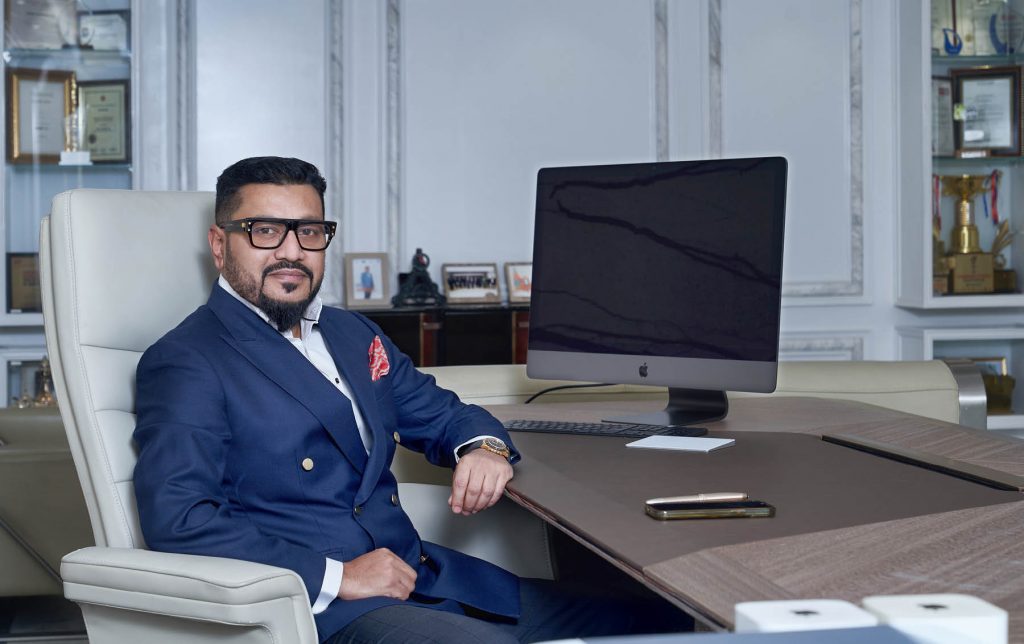 Seizing Opportunities
One reason for Fakir Fashion's strong performance is that Nahid spotted a seismic shift in the global textile powerbase, with China drawn toward other industries.
"China is the largest manufacturer in just about everything," he says. "But over the last couple of years, it's focusing more on technology, automotive and food, so its market share of the clothing sector has declined. Even a one or two percent reduction in its output is enough for Bangladesh to suddenly be at full capacity.
"So, yes, China is certainly a competitor, and still by far the biggest clothing manufacturer, but we believe we can overcome the challenges China poses from time to time."