Growing up in the South of France, it wasn't a career in the petrochemical industry that a young Didier Chapon spent his schooling dreaming about. "I wanted to be an Air Force pilot," he tells The CEO Magazine.
However, joining the armed forces wasn't meant to be and when he was offered a place at one of the country's prestigious schools, Arts et Métiers ParisTech, to study mechanical engineering, he embarked on a journey that would keep his feet firmly on the ground.
But that doesn't mean Didier hasn't been able to see the world. An expert with more than 25 years of experience in petrochemical operations, he has been headhunted for roles in Europe, the Middle East and Asia. As a graduate recruit with French company Elf (which became Total in 2003 and TotalEnergies in 2021), his first post was in a petrochemicals plant in north-west France before a secondment with the Qatar Petrochemical Company followed.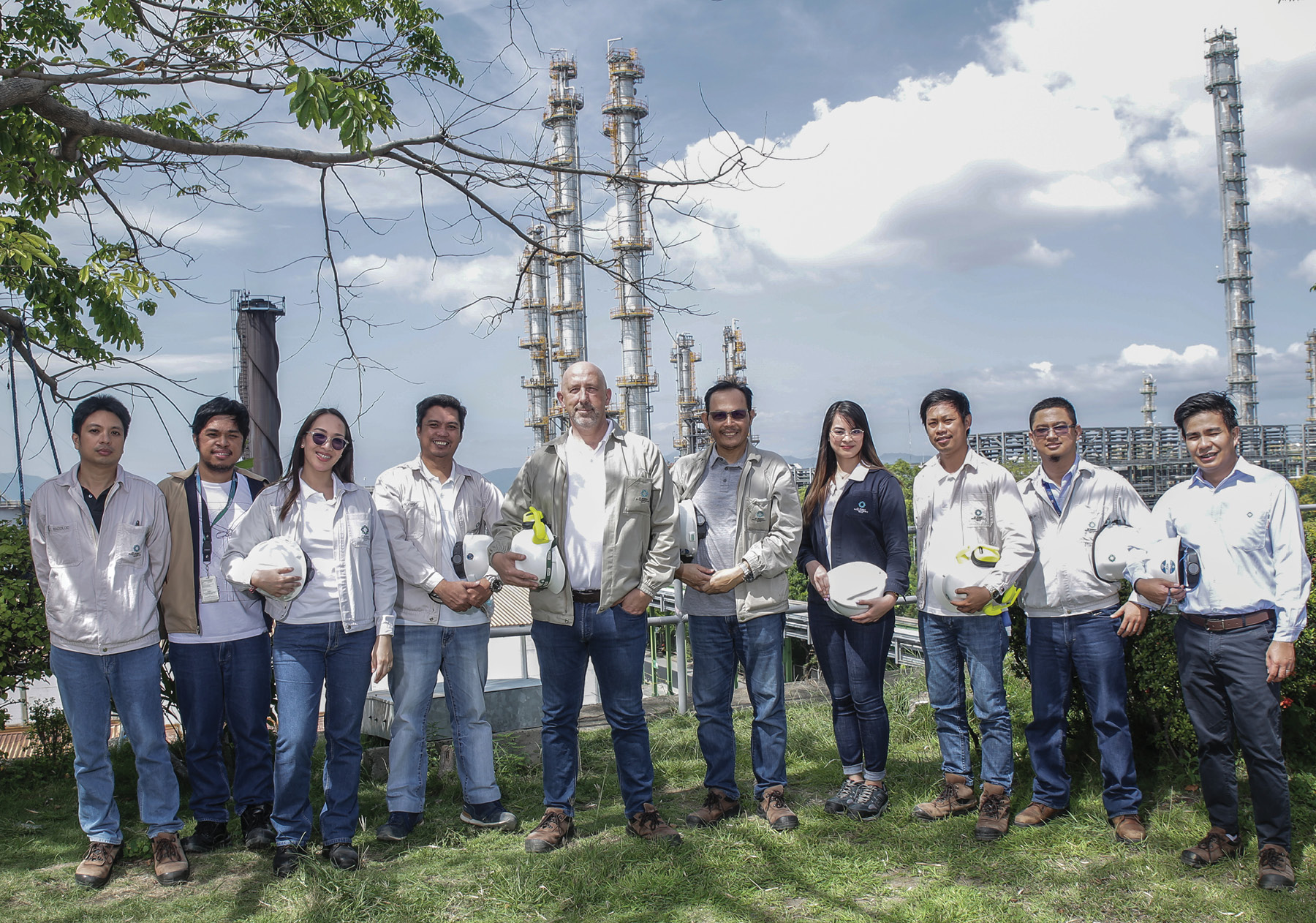 "It's in our DNA to be versatile, mobile and to identify the needs of the market."
Promotion to the role of COO would see him stay on in the emirate before the lure of the CEO role with Naphtachimie brought him back to France. In 2014, he accepted a new challenge: to build a grassroots petrochemical facility for Oman Oil Refineries and Petroleum Industries Company. And from Muscat to Manila – since November 2020 he has been Senior Vice President for Operations at JG Summit Petrochemical Corporation (JGSPC) in the Philippines.
He describes the move as a return to his roots. "My role here is to supervise all the technical aspects of running the platform with the typical constraints, such as safety, as well as running the plant to the right quality and meeting our customer expectations," he explains.
In JGSPC, Didier says he was struck by the unique profile of the company. "Traditionally, most of the petrochemical activity in the oil and gas industry comes from petroleum or refining companies that expand downstream in the direction of petrochemicals," he says. "But JGSPC is very different."
In fact, its roots lie in retail distribution and the need for packaging material. "It became clear that, within the internal market, securing the raw material for domestic packaging capabilities would be interesting," he adds. And that was the catalyst for the company's investment in building polymer assets to produce polyethylene and polypropylene.
---
---
Advertisement
Today, along with JG Summit Olefins Corporation, JGSPC forms half of the JG Summit Petrochemicals Group. Based in Batangas City, it is the Philippines' largest manufacturer of polyolefins used across consumer goods, industrial products and food packaging, and is the country's only integrated polyethylene and polypropylene resin manufacturer. 
It's this history that swayed Didier's decision to accept the role. "We are a standalone company in the Philippines that has literally built our know-how in-house," he shares. Not only did this demonstrate to him a sense of motivation and dynamism, but it was also a testament to a very customer-oriented approach that is "in contrast to the other companies I've worked with," he recalls.
His first foray into Asia coincided with the COVID-19 crisis, and he has witnessed firsthand how the company had to adapt its operations. "By nature, our plants are not facilities that start or stop easily," he concedes. "When they run, they have very tight and stringent safety aspects that need to be kept under control."
In a show of agility, the company quickly introduced online network tools to allow maximum support – whether via remote working or, in some cases, directly from vendors. "We've been able to keep the onsite population to a strict minimum," he says, adding that the success of the digital transition has been a real highlight. 
Didier believes there's little surprise in the company's response to the pandemic. "It's in our DNA to be versatile, mobile and to identify the needs of the market," he says. But that's not to say the past 18 months have been easy. "When you're dealing with a very difficult situation and trying to keep the company afloat and meet customer requirements, it's very easy to lose focus of operational constraints, particularly safety. It's the one unforgiving aspect of petrochemical plants."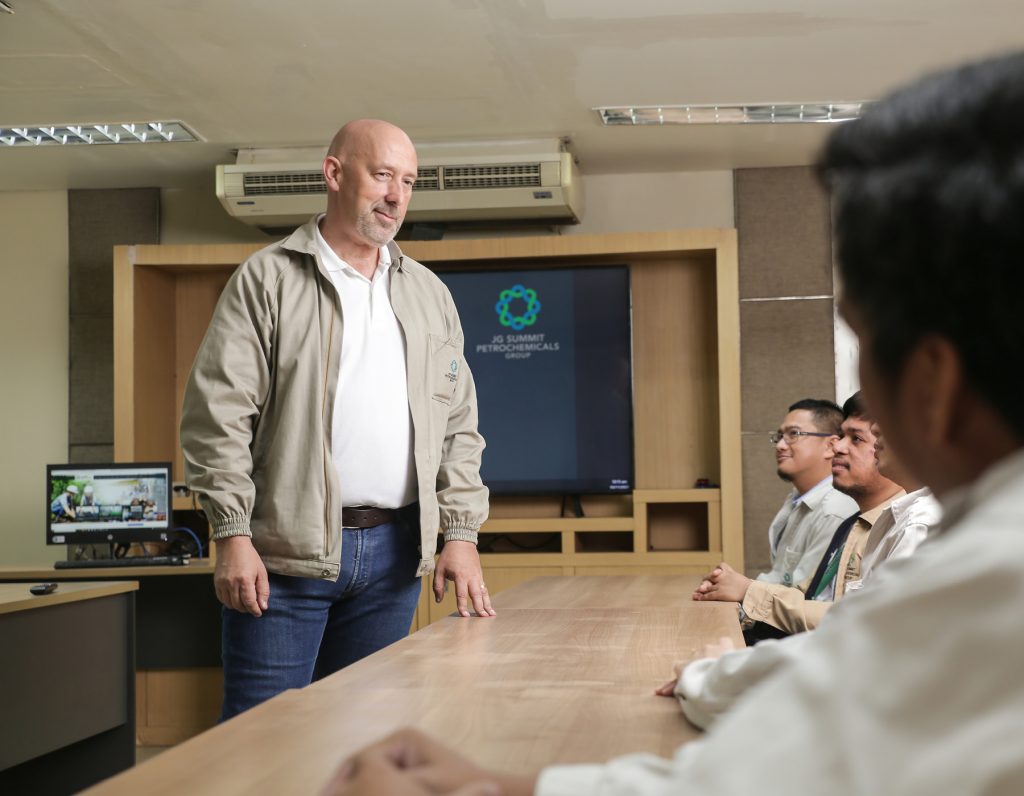 In addition to safety, a strong customer focus looms large over every move the company makes. "One of our core values is to deliver to our customers a product that meets or exceeds their expectations. That's fundamental," he stresses. "A big challenge has been not to lose track of that value and to continue to deliver from all aspects: not just the product but also the service to maintain the brand reputation."
With an in-depth understanding of the industry, Didier knows JGSPC is not a big player on a global scale, although it's a giant in the local market. "From a supply chain perspective, our Filipino base gives us the advantage over any importer," he explains. "With us, our local customers don't need to incur any import freight charges to bring in products from outside. Also, because our activity starts from downstream, and because we have been doing it for so long, we have an excellent knowledge of our customers' needs."
It is in product development and technical services that the company delivers the most value to its clients. "The knowledge and the capability to engage are our strong points," Didier says, as is the ability to take technical issues customers are facing back to the plant in order to innovate solutions that better suit their needs. "That's what gives us our edge in the Philippines."
"The opportunity to work on the JG Summit Expansion project has been a rewarding experience, allowing our engineers to see their design come to life. JG Summit is a great partner and we look forward to working on future projects." – Tony Rutland, General Manager – Philippines, Fluor