Dan Carter arrives at The CEO Magazine's photo shoot at InterContinental Sydney looking like Don Draper – at least from the waist up. He's wearing a crisp white shirt and black tie, but it's his stylish white trainers that would have caught the eye of his old boss, Steve Tew.
That's because whenever Carter performed well on the field for the All Blacks, Tew – the former CEO of New Zealand Rugby – would approach him after the game, kick his shoes and say, "Just checking. Just checking your feet are still on the ground."
Carter was at an airport recently when he felt that familiar kick from behind. "I was like, 'Who's that? Oh, Tewy,'" he recalls. "Beautiful. It's something we worked hard on in the All Blacks environment: making sure you never forget where you came from and don't get ahead of yourself."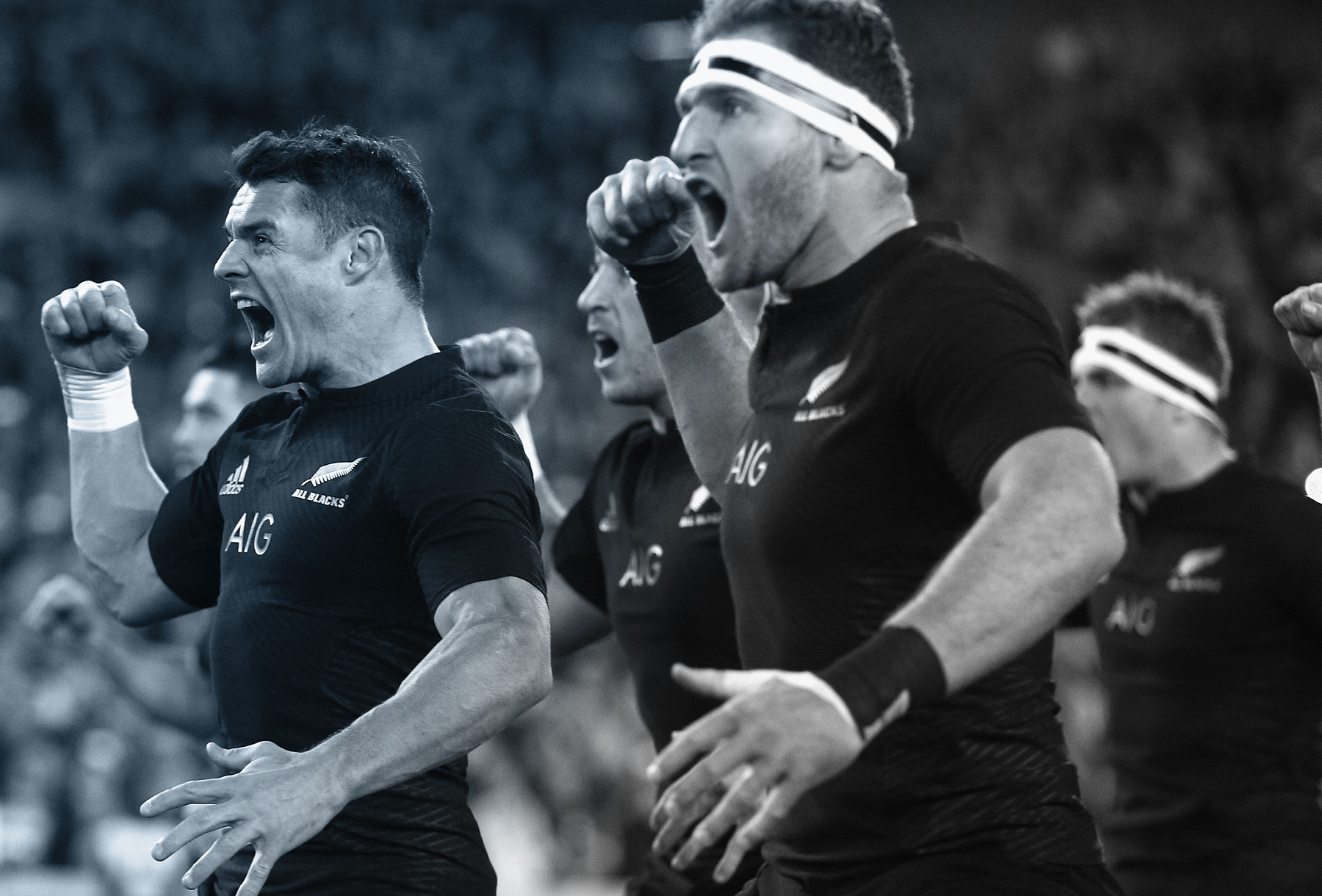 "It's really important that you have a tight group of friends who knew you before you became a rugby player."
Needless to say, there's no need to kick Carter's shoes today. He mixes easily with The CEO Magazine crew, helping to move furniture around between setups and asking if anyone needs a drink.
It's clear that despite the magnitude of his achievements on the rugby field – he was named International Rugby Board Player of the Year three times and is the game's all-time leading points scorer – Carter hasn't forgotten where he came from: Southbridge, a small farming community an hour from Christchurch, where his parents still live.
While he now lives in Auckland with his wife, Honor, and their four children, he loves to go back to his hometown.
"It's really important that you have a tight group of friends who knew you before you became a rugby player," he says.
Carter's ease and self-assurance today are born out of lessons he learned during his glittering 19-year career in the sport.
His new book, The Art of Winning, is full of nuggets of hard-won wisdom and strategies for leadership and life that have as much carriage in a boardroom or business seminar as they do in the heaving scrum of a Bledisloe Cup (Australia versus New Zealand) decider.
These lessons are proving useful as Carter seeks to tackle what might be his greatest challenge yet: forging a path in business and philanthropy, which ensures that 'All Blacks legend' becomes just one part of his legacy.
Greater Goals
To get to the root of what made Carter the force he would become on the rugby field and the man he is today, you need to go all the way back to a week in 2005.
Carter, then a fresh-faced 23-year-old, went out with teammates after training ahead of a match against Wales in Cardiff. The night got long, and at 6am Carter and his teammates jumped in a cab from Cardiff to London, planning to head to Europe.
By the time they reached London, they'd sobered up enough to abort the harebrained plan. But the damage was done. The players had broken team protocol. And now Carter was burdened by guilt and shame, his mind fizzing with thoughts he couldn't control. He needed help.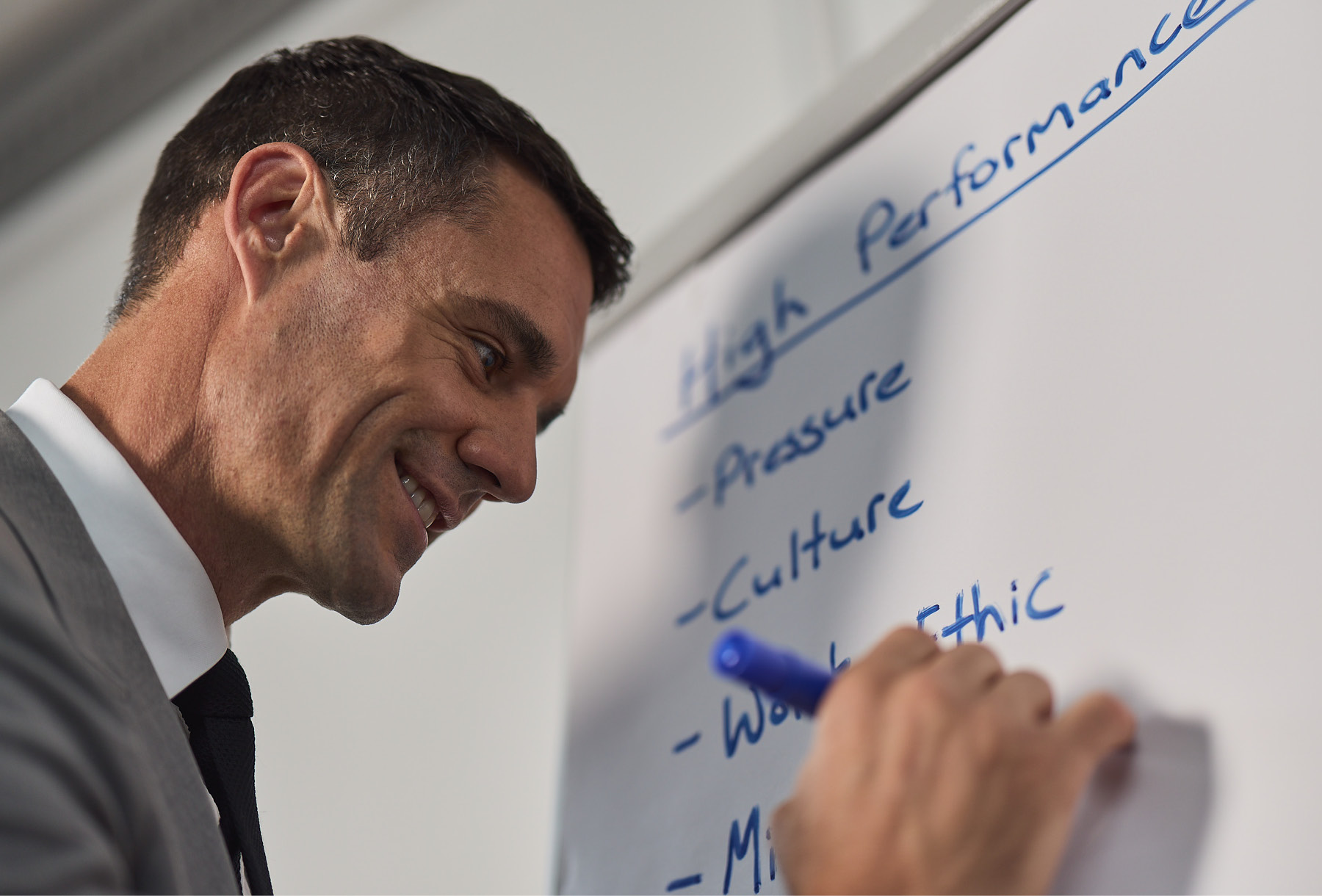 "We realized that the most successful people in the world live with pressure every single day."
Carter turned to the team psychologist, Gilbert Enoka. He set about calming Carter's mind, encouraging him to focus solely on the next 24 hours and document everything he did. Carter continued the process every day that week ahead of the test match.
"I asked for help because there's no way I could prepare for a test match while constantly thinking about the people I'd let down," Carter reflects.
That week of dedicated focus on the here and now would pay off in the match; Carter scored a record 26 points and had the game of his life.
"That was the first time I realized the power of spending time with a psychologist and learning to live in the moment," he says.
The practice would prove pivotal, equipping Carter with a tool he would use throughout his career to still his mind, while barricading it from pressure and distraction. Later, Carter would apply the same degree of disciplined focus in pursuit of a singular goal: to be an all-time All Blacks great.
Reframing Attitudes
Like any lofty but worthwhile goal, it doubled as a guideline. Whenever Carter faced a challenge, on or off the field, he'd ask himself: "What would an All Blacks great do in this situation?"
But perhaps the key to Carter and the All Blacks' rise to dominance came when they began to reframe their attitude toward pressure. The team's 2007 World Cup loss to France had seen them labeled 'chokers'.
To succeed, Enoka and team psychiatrist Ceri Evans believed they needed to learn to lean into tight, tense situations on the field.
"We realized that the most successful people in the world live with pressure every single day," Carter says. "It's actually a privilege to have that pressure in your life. We didn't want to be shying away from it. We wanted to walk towards it, because if you can do that then you're on the verge of excellence."
The team went on to win the Rugby World Cup in 2011 and 2015 and afterward set itself an even greater challenge: to be the most dominant team in the history of rugby. To achieve that required a collective commitment to excellence, Carter says.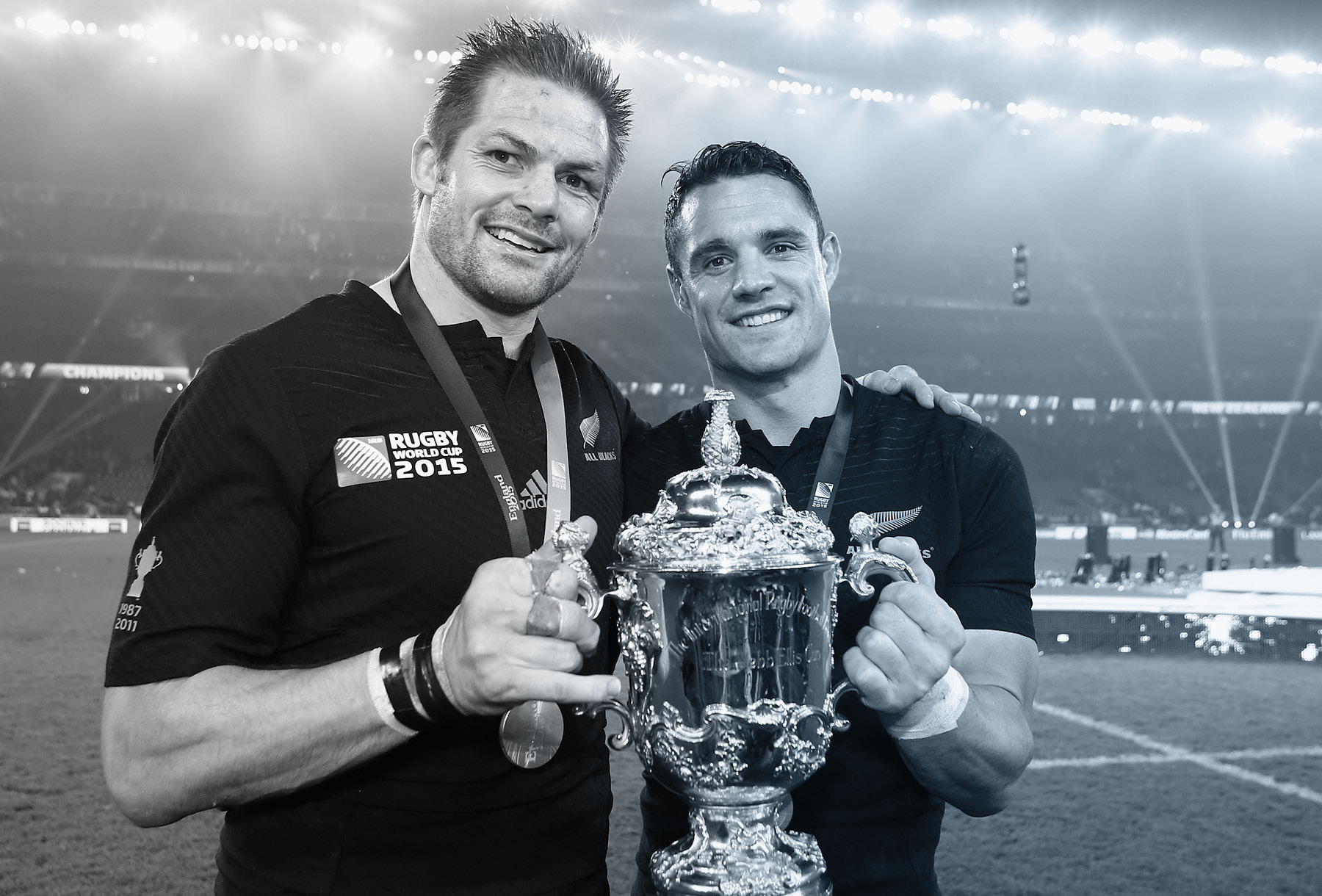 "We strived to have a world-leading mentality in everything that we did. When we were training, we were training to win. When we were in meetings, we were debating, we were challenging, we were vulnerable," he says.
"We just had a really clear growth mindset where we wanted to get better each and every day. When everyone has bought into those values, you can continue to achieve greatness."
New Fields
While Carter's international career finished in 2015, he continued to play club rugby in France and Japan until 2020 before finally hanging up the boots. Why so long? The truth is Carter feared that without the clear purpose he'd had in rugby, he'd be lost.
"I was avoiding retiring at all costs, coming back from injuries, signing new contracts in different countries," he concedes. "I was hiding from retirement."
Carter sought counsel from former Saatchi & Saatchi boss Kevin Roberts, and with his help began a rigorous process of 'repurposing', a form of vocational soul searching he'd encourage anyone who's at a juncture in their careers to engage in.
"I've gone through a process of breaking down who I am, looking inwardly around my character and beliefs and learning a lot about the things that I love from my previous career as a rugby player that I want to take into this next chapter of my life," he explains.
The two consistent themes to emerge from the work Carter did were that he was passionate about winning and giving back, pillars that have provided a framework for him to evaluate opportunities and prospective projects, as well as help distill the sense of purpose he was craving.
In the last two years, Carter has launched a series of startup ventures, the most notable of which is Glorious Digital, a project he began with a group of high-profile Kiwi investors.
Using blockchain technology to create non-fungible tokens (NFTs), the company has targeted the premium end of the digital art market, with Carter's focus on pieces that pay tribute to sporting excellence.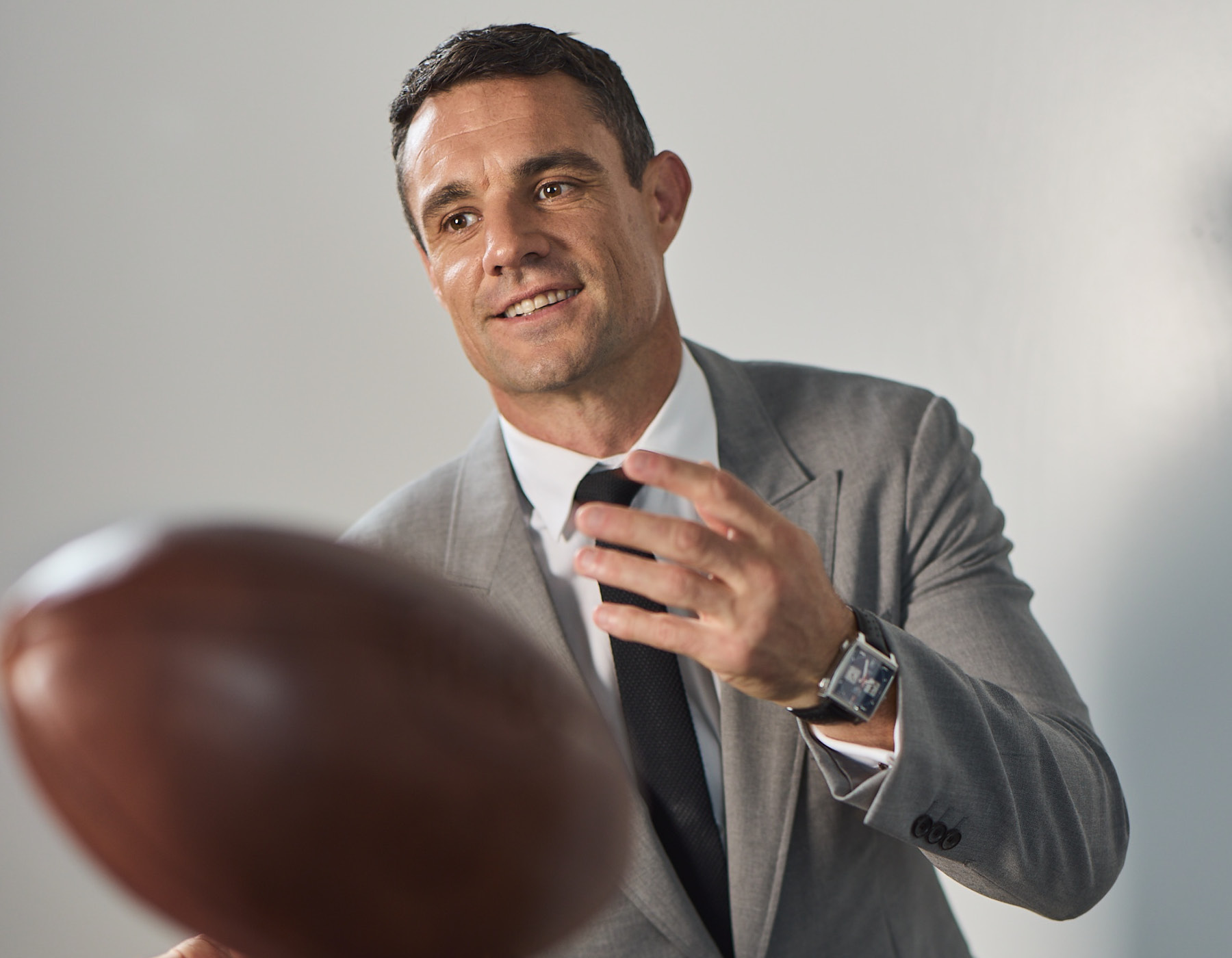 "I've gone through a process of breaking down who I am, looking inwardly around my character and beliefs and learning a lot about the things that I love from my previous career as a rugby player."
The firm's clients include the Wimbledon tennis tournament, Australian cricketer Steve Smith and the band Crowded House.
"The new technology got my attention, and then being involved in sport in a new, innovative, commercial way is something that really excited me," Carter says of the venture.
While the NFT sector hit headwinds last year, it has shown signs of resiliency in 2023 and the long-term outlook remains positive, with a report by Market Research Future predicting the market will be worth US$342 billion by 2032.
As well as his role with Glorious Digital, Carter is also involved in an online men's fashion venture called Asuwere, helped launch luxury department store Faradays in New Zealand and recently released his own fragrance, DC10 Sport.
He also has partnerships with brands such as Mastercard, Louis Vuitton, adidas and Chemist Warehouse.
Serving Through Leadership
As part of his desire to give back, in 2021 Carter joined Oxford Foundry, an Oxford University initiative that is now merged with The Entrepreneurship Business Centre at Saïd Business School. Carter became its first ever Leader In Practice, which involves mentoring entrepreneurs with a focus on developing skills under pressure.
Finally, Carter has founded a charity in partnership with UNICEF, called the DC10 Fund, that's already raised more than US$1 million for children living in the Pacific islands.
Together these projects have whetted the 41-year-old's appetite for the inherent risk-reward calculus of entrepreneurship.
"I love taking on the challenges that come. The energy, the excitement, going into the unknown," he enthuses.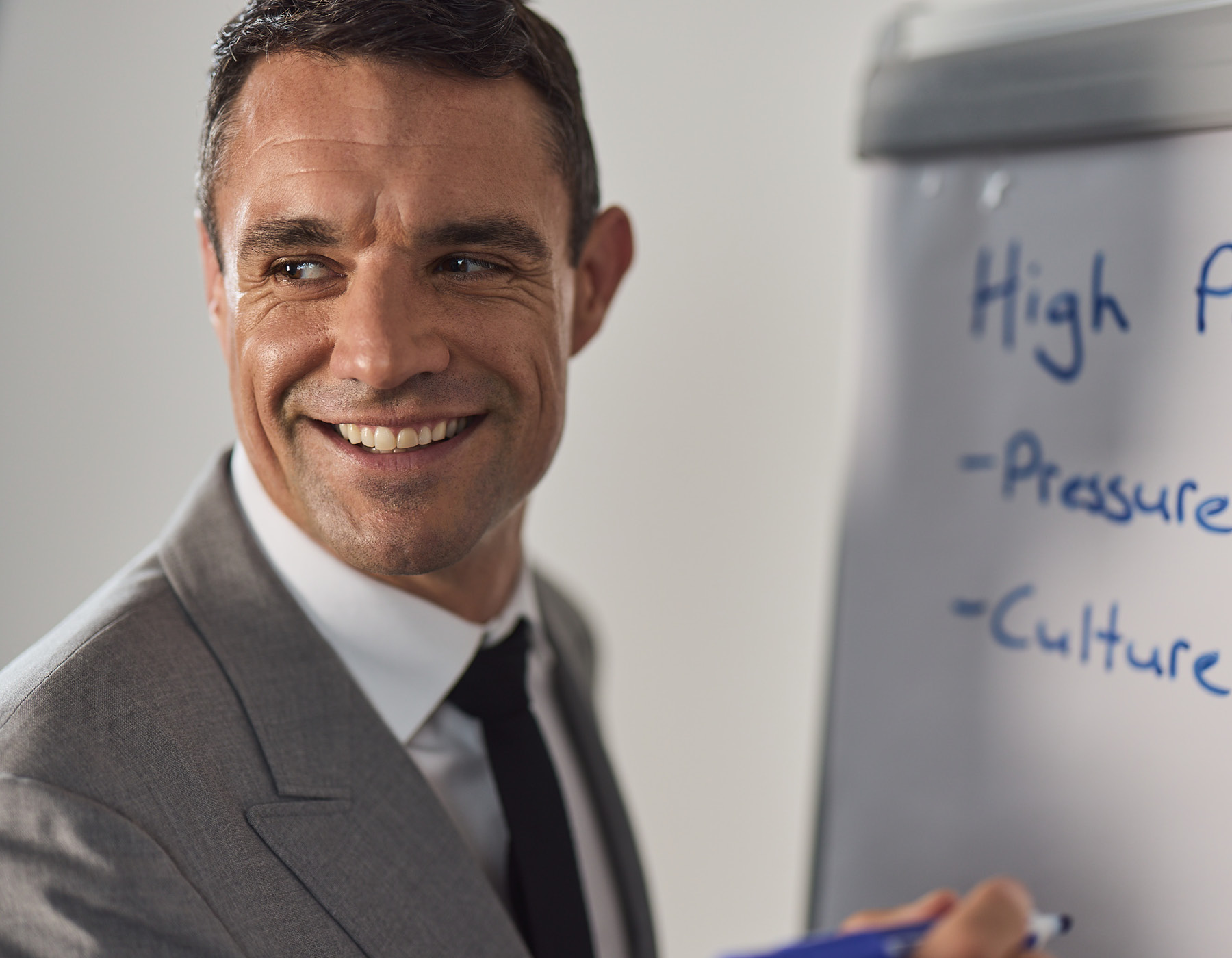 "It's actually a privilege to have that pressure in your life."
Yet Carter knows passion alone isn't enough to succeed. A vision or purpose is just a flimsy mission statement if it's not underwritten by hard work or what Carter calls the "plumbing that supports the poetry", a phrase he learned from LinkedIn CEO Reid Hoffman.
"That's where I've taken the structure of rugby into my business career," he says. "I have goals I want to achieve yearly, and then I break it down to, 'What do I need to do this week?' And then, 'What are the little details each day that I need to do?'
"That's the plumbing. That's getting your hands dirty, and you can't have one without the other."
Tackling Adversity
With this structure in place, Carter explains, you not only have a platform from which you can strive for greatness, you're also far better placed to deal with the setbacks that will inevitably arise.
For Carter, none were more agonizing than the groin injury he suffered midway through the 2011 Rugby World Cup. Almost disconsolate with disappointment, he knew he couldn't bury his pain.
Instead, he allotted himself periods to wallow in it and express his frustration, allowing him to regroup enough to be able to genuinely support his teammates.
"I learned the importance of knowing that when I do have a setback, it's OK to show your emotions," he says.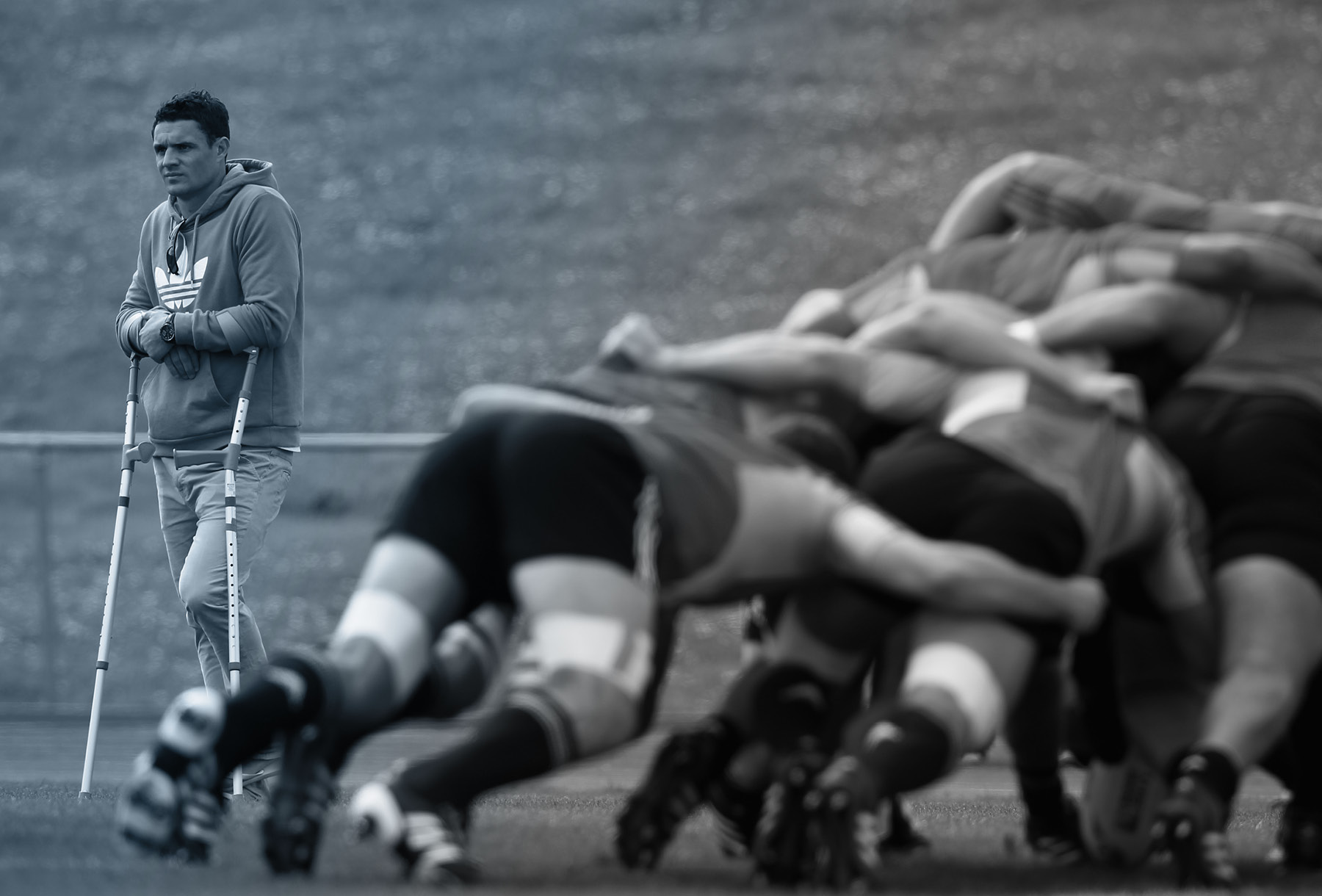 "I learned the importance of knowing that when I do have a setback, it's OK to show your emotions."
At the same time, in that crucible of despair, Carter found the hunger to rise to greater heights and play on to the 2015 Rugby World Cup. There, he would achieve a fairytale end to his international career, leading the team to victory with a man-of-the match performance in the final against Australia.
"It's about using that disappointment as motivation to drive you to be successful," Carter says. "I firmly believe I'm the person I am today because of those disappointments, the hardship, getting through the moments of self-doubt."
Carter has experienced similar difficulties in his fledgling business career. Back in 2010, his Gas fashion store chain closed after just a few years. "In the face of such a setback, rather than simply turn the page, it's crucial that you identify what went wrong," says Carter, who admits the company tried to scale too quickly.
"If you just wash it away and move on to the next project, then you're not going to take in those learnings that make you stronger and wiser," he points out.
Learning to Lead
The day after our interview, Carter is due to deliver a keynote speech. It's a challenge that would have had the reserved kid from Southbridge in fits early in his career.
Leadership was something he steadily grew into, eventually becoming All Blacks' Captain Richie McCaw's right-hand man as Vice Captain.
"A lot of people have this mentality that leaders are born leaders. I was led more by my actions. I needed to work on my communication and delivery," Carter says.
"I never thought that I'd be able to speak at conferences in front of a thousand people, but through leading and playing alongside some great rugby players, it gave me the confidence that I have the ability to lead. It's something you can learn."
Being willing to assume the role of bushy-tailed beginner, he says, is pivotal to managing career transition. In that regard, Carter was encouraged by a chat he had with Tim Brown, CEO of footwear company Allbirds and former captain of the All Whites, New Zealand's soccer team.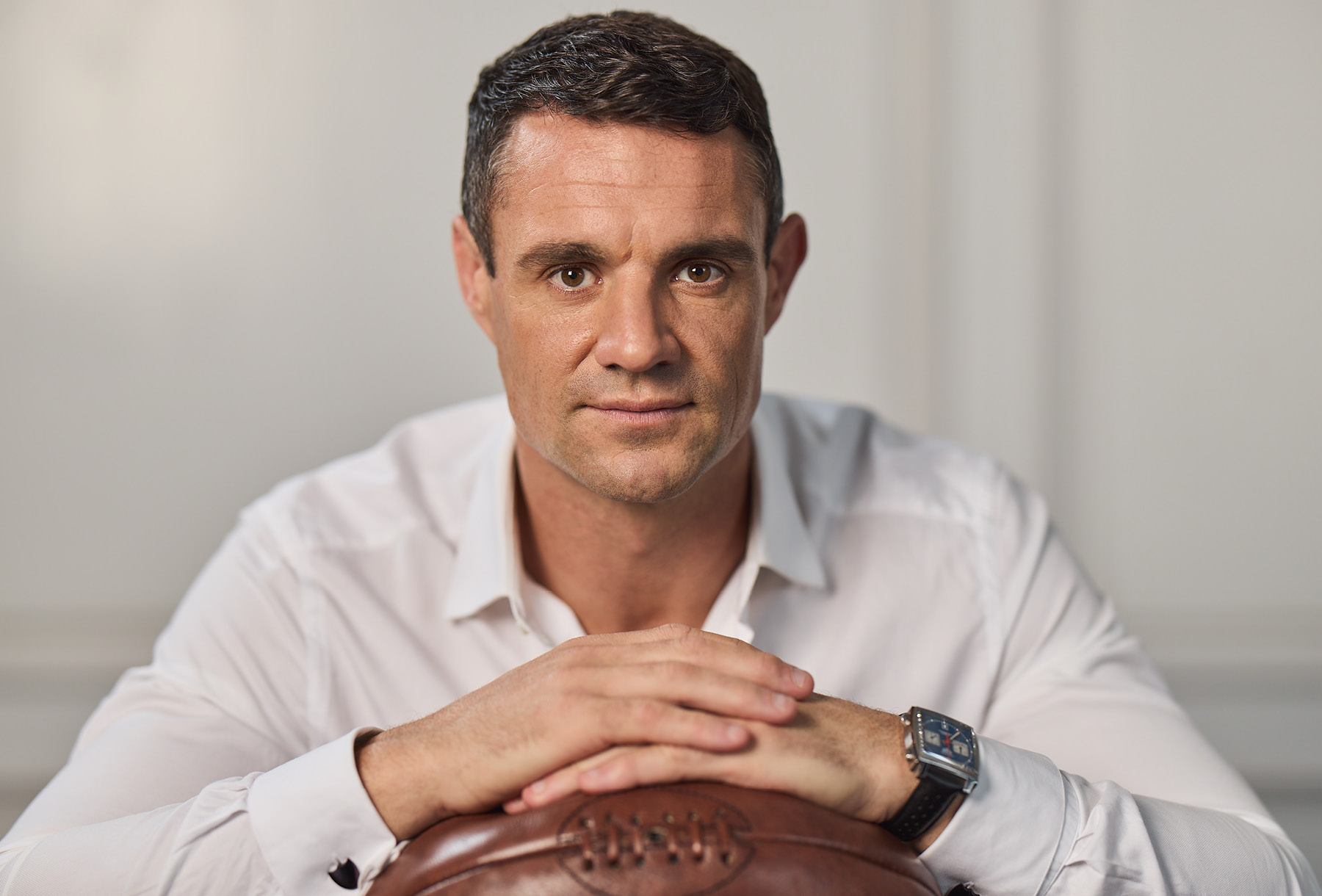 "I'm at the starting line, but I'm more excited about that than I was 20 years ago."
Brown told Carter that these days most of us have at least three peaks in our working life. That each time you transition to a new career, you take the knowledge and experience from your first career with you, allowing you to start at a higher point on the next mountain.
The key, Carter explains, is to draw on your transferable experience while being humble enough to employ a growth mindset in your new field, which was something Brown had noticed and shared with him.
"He realized that when lot of people finish their sporting careers, they don't have the humility to go back down to learn new skills before they start again," he says.
But combining an eagerness to learn with an existing skill base could result in reaching the next point much more quickly. "I'm at the starting line, but I'm more excited about that than I was 20 years ago," Carter says.
Indeed, the only question now is how high Carter might climb while keeping those white trainers firmly on the ground.