On paper, it looked like a significant step up. As CEO of Berkshire Hathaway HomeServices, Christy Budnick would be responsible for 50,000 sales agents globally. 
This was in stark contrast to her then-current role. "I was running 500 sales agents in one region for my previous company when Gino Blefari called me on a Saturday morning," Christy recalls. The Berkshire Hathaway HomeServices Affiliates Chairman asked Christy if she wanted to put her name in the hat for the CEO role. 
"I was not at all expecting it," she admits. "It was the furthest thing from my mind. But people who know me know that I never back away from an opportunity or a challenge."
In practice, the opportunity before her was an even bigger career boost. The house Warren Buffett built has helped countless Americans to buy houses of their own. The Berkshire Hathaway HomeServices network of real estate brokerages is both robust and diverse, allowing first-timers and seasoned investors alike to tap into a vast river of knowledge, integrity and market expertise.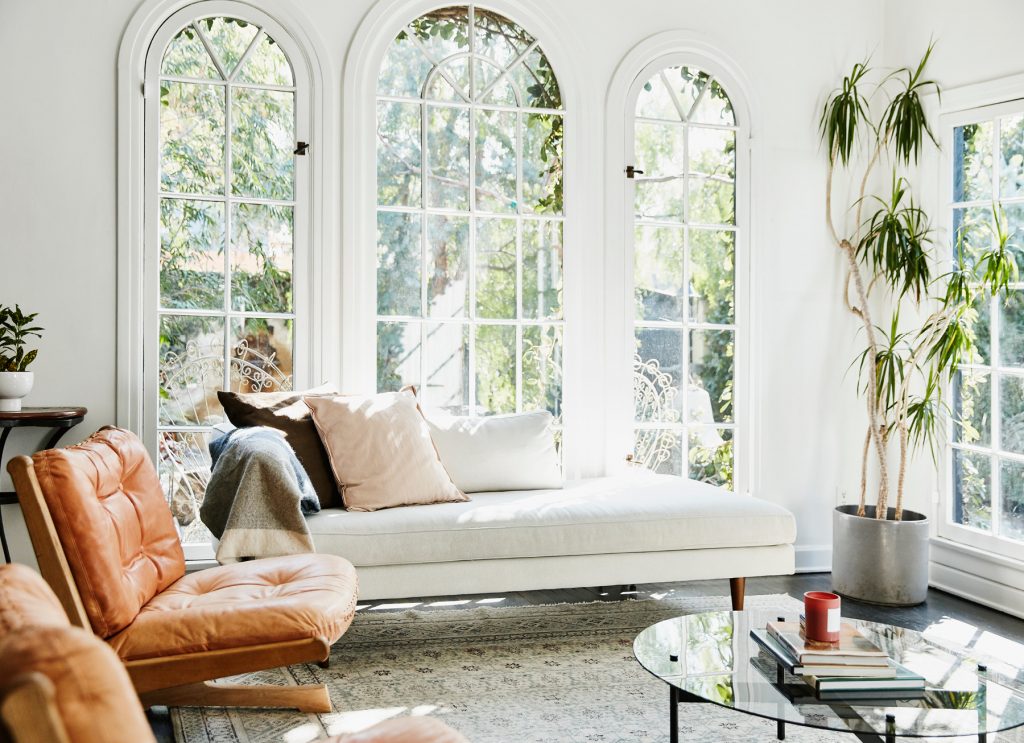 "We're very well known among clients for longevity, for stability, for respect."
"It's something that I really enjoy," Christy says. "The funny thing is though, one of the first questions I had for Gino was, 'What exactly does that position do?' That's how little it was on my mind." He replied that it was very similar to what she was already doing – and doing well – but the scope would sizably increase. "I thought OK, I can do that."
And so it was that Christy parted ways with Florida Network Realty and joined Berkshire Hathaway HomeServices Affiliates. "I'd been a part of the business my mother founded for nearly 20 years," she says. "That time left me with a strong owner-operator background, which was one of the reasons Gino reached out to me."
Christy's experience in the network also gave her a rolling start in her new position. "Having been a part of the network for a long time, there were things I recognized we did really well, but there were also areas that I thought were opportunities," she says. "So for the first 90 days, I reached out to broker-owners across the network and asked them what were we doing well and not doing well."
The feedback she received gave Christy a laser focus on three areas to improve. "The first is technology," she says. "When I took on the role, we were trying to build our own technology. Frankly, that's not our business. We're great at utilizing technology for our business, but in terms of building it there are many people much more equipped to do that."
Christy cut her losses and pivoted to implementing the best technology in the business. "I can't say too much but one big thing we'll be doing is rolling out a new platform early next year," she says. "I'm very excited about that."
The feedback also called for a brand refresh. "The brand has been in this space for eight years," she says. "We're very well known among clients for longevity, for stability, for respect. But it's time for us to come out of the gate just a little more bold than we've been in the past."
Backed by whom Christy believes are the best owner-operators of any franchise ("hands down"), she has embarked upon a refresher. "We're aiming to give just a little bit more energy to the brand," she says.
These first two areas will act as a firm foundation for the next phase of Berkshire Hathaway HomeServices, which Christy says will focus much more strongly on the luxury space. "That's the third area we're focused on," she says. "We do command the luxury space, where the name Berkshire Hathaway HomeServices resonates extremely well, so we'll be paying special attention and refreshing our presence – and even some of our credentials – surrounding luxury over the next 12–18 months."
Renewing a long-established and respected brand like Berkshire Hathaway HomeServices isn't simply a matter of a new coat of paint – although that's also on the cards. "Right now, our primary color is Cabernet," Christy says. "It shows up very well regardless of the landscape it's in, but it doesn't translate well to print. We're looking at fresh, complementary colors that will be part of our marketing themes coming up."
One of the most surprising revelations from the survey was that although Berkshire Hathaway HomeServices is seen as very good at coming up with ideas, execution is another matter entirely. "That's the whole reason for this laser focus on these three areas of importance," Christy says. "I may have only been in the role for a matter of months, but I want to surprise the heck out of the network and show them just how well Berkshire Hathaway HomeServices can execute on our goals and strategies."
This consultative method encapsulates Christy's approach to the CEO role. "I'm a very collaborative leader," she explains. "I use my gut instinct and I formulate decisions pretty quickly, but I do like to hear from the people around me because to make the most informed decision, you have to have opinions – both those that might support your feelings and those that are dissenting. There are definitely decisions that, had I not taken that tack, probably would not have been the best I could have made."
Christy finds great inspiration in her team, particularly through their tireless work and dedication to the job. "Oh boy, the dedication. We have 150 employees that service our franchise network, and they let me know what's going on for those I may not be able to reach on a weekly or monthly basis. We're on Zoom a lot," she laughs.
She's also inspired by network agents, who she keeps close as part of her 'relationships-first' philosophy. "There are two types of sales directions a company can take: relationship-driven or more transactional. Our network is very relational: we love to do business with people that know us, love us, trust us and want us to help them in their lives. And from that, the global network ends up with very long-term relationships and great referrals."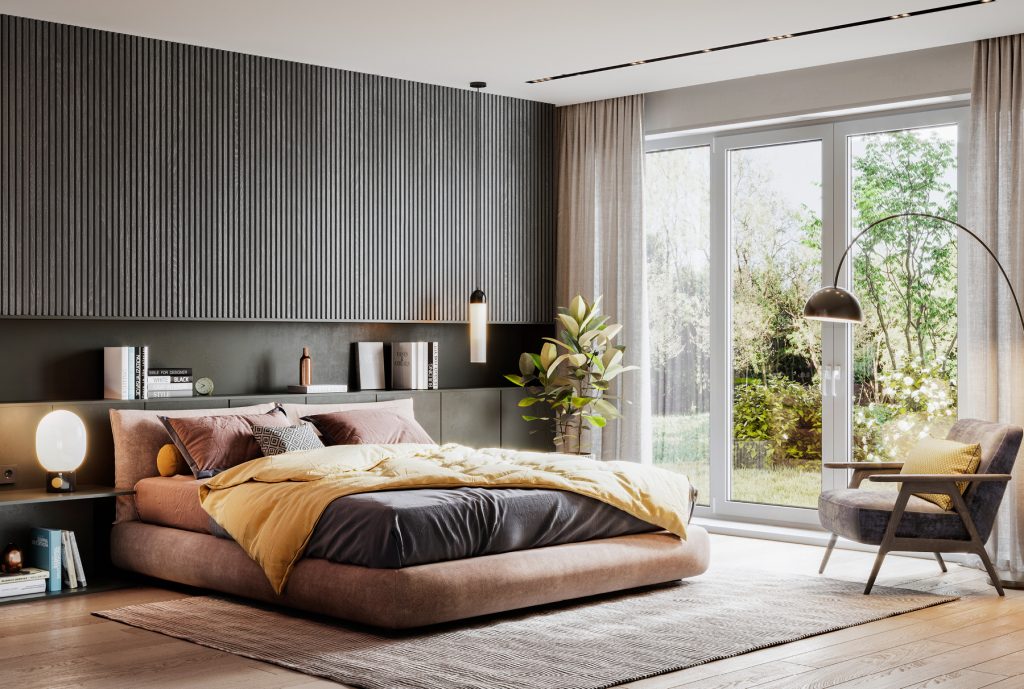 "What our network does every day is push to raise the level of professionalism in real estate, period."
Christy admits that there's a constant battle in the real estate industry against perception, an enemy she's come up against time and again throughout her long career. "Realtors® are typically alongside used-car salespeople and ambulance-chasing attorneys," she says. "And that's just horrific. So what our network does every day is push to raise the level of professionalism in real estate, period. That's why we sit down with our network clients, review their portfolios and provide the same level of professionalism seen in other trades, such as accountants and financial planners, that are held in a different light."
The key to this shift in thinking – as well as lasting success in the industry – is relationships, Christy believes. "Real estate isn't like any other commodity," she says. "You can't go on Amazon and buy your house. This is a highly emotionally charged business, and that's why our brand has doubled down on relationships. I am of the absolute belief that each of our 50,000 network agents are going to be serving our clients for many years to come, and so it's extremely important that a strong relationship is at the centre of each transaction."