Inflationary pressures are impacting even the most efficient businesses, with margins becoming constrained across many industries globally. Christoph Trixl, Vice President of North and Central Europe at IFCO Systems, the world's leading provider of reusable packaging containers (RPCs) for fresh grocery products, is facing this challenge head-on through a digital and sustainable approach.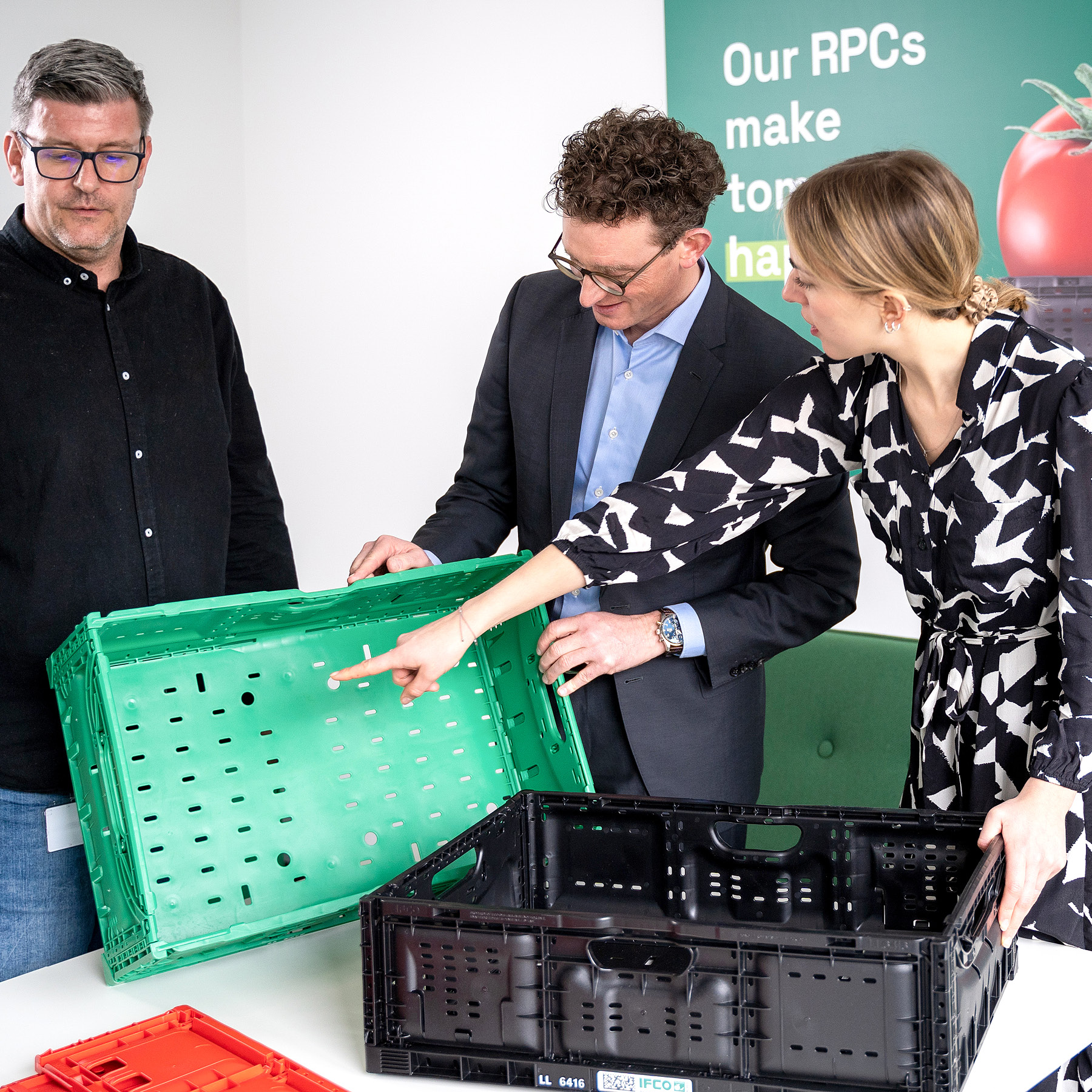 "We must focus on new technologies to keep our market leadership, and that gets more and more challenging in this high inflationary environment."
One part of his approach is to look for new opportunities outside of what IFCO Systems has conventionally sought out. Fruits and vegetables make up around 85–90 percent of the company's business, but Trixl's next major goal is outside of that specific supply chain.
"The very new niche is other verticals like bread, meat, fish, bananas and flower buckets," he explains to The CEO Magazine. "These areas, up to now, have not really used reusable packaging much. But this is coming very, very fast at the moment. Its accelerated by upcoming EU packaging regulations outlining thresholds to be met and the request of retailers for sustainable packaging solutions beyond fruits and vegetables."
Competitive Edge
Despite being the market leader, Trixl is constantly seeking new ways to maintain the strong position IFCO Systems has developed over its history. Competitors are challenging the firm on a daily basis, meaning that IFCO Systems must remain focused on innovation.
"We must focus on new technologies to keep our market leadership, and that gets more and more challenging in this high inflationary environment," Trixl adds. "One of the most important things in our business is that we keep our cost leadership while continuing to invest in new technologies like digitization."
---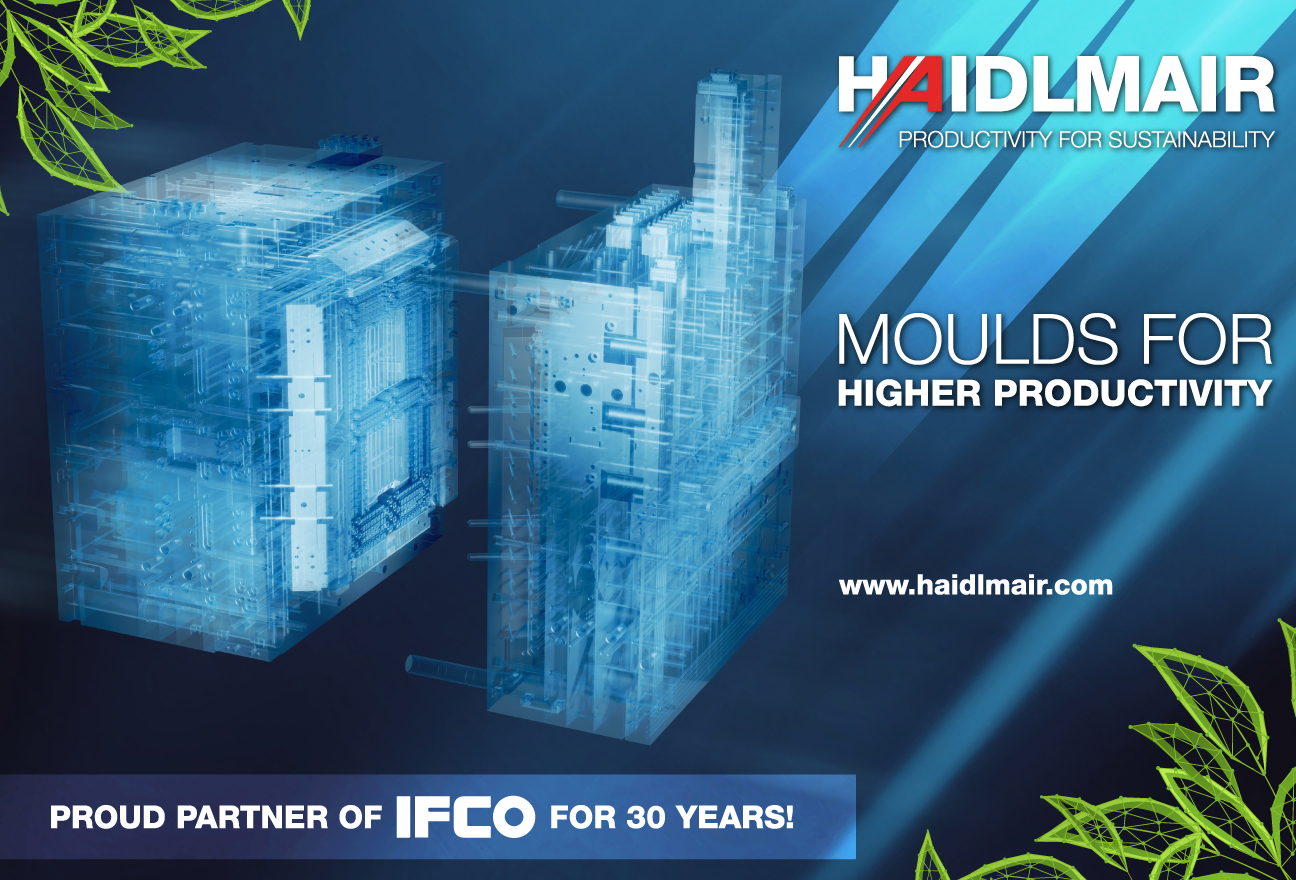 "We want to thank IFCO for our great partnership over the past 30 years. We are looking forward to more innovative mold projects with IFCO in the upcoming years." – Mario Haidlmair, CEO, Haidlmair
---
Advertisement
A number of key principals have been embraced by Trixl and his team as a way to continue to offer what customers need, ensuring that the company remains competitive for the foreseeable future. That starts with the circular economy model,  a key topic globally with retailers also embracing this shift toward more sustainable solutions.
"Retailers are also paying more attention to the circular economy due to upcoming EU-wide legislation, such as packaging and packaging waste regulation, which sets mandatory reusable packaging targets across all supply chains," he says.
Digitalization is another key area where IFCO Systems is looking to double down in the whole of Europe as retailers are interested in gaining a more transparent and digital supply chain of smart RPCs.
ESG Leadership
There's no question that ESG issues have grown increasingly important in recent years. Today in retail, a thorough and firm ESG strategy with clear targets is expected as the norm.
According to Trixl, retailers want to see exactly how IFCO Systems is making sure that water is safe, and how they are guaranteeing washing is done at the lowest necessary energy with the least amount of necessary detergents.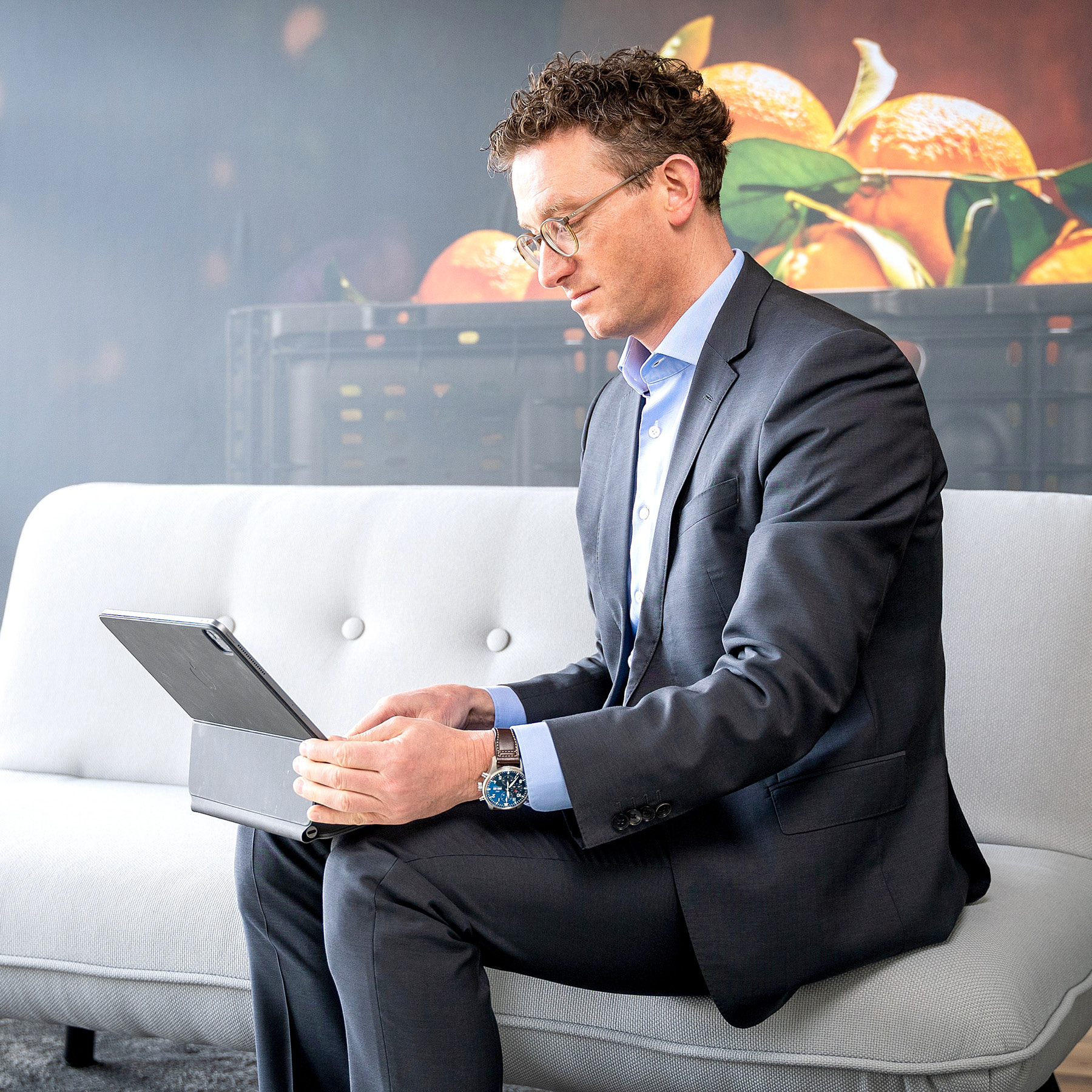 When inflation is hitting us, we can transfer our cost increase to the market but only to a limited extent."
"These sustainability requests have arrived already in our operations, and that's something we must, and we have, reacted on," he adds.
The efforts that IFCO Systems has made toward ESG goals has not gone unnoticed. Sustainalytics, a leading independent ESG Risk Rating Agency, named the firm as an ESG Regional Top-Rated company in 2023.
"This recognition highlights the intrinsic sustainability benefits of our 'Share, Reuses and Recycle' business model and our ESG strategy, which incorporates bold targets to become even more sustainable as a company," he explains.
Legislation related to the European Union's Green Deal is expected to be a main area where IFCO Systems and other players in the industry will benefit in the coming years. The Packaging and Packaging Waste Regulation draft sets targets for reuse at 30 percent by 2030 and 90 percent by 2040.
Challenging Operating Environment
Increasing costs have hit companies of all sizes hard. As the firm is facing direct competition from others in the market, IFCO System's primary goal is always to further optimize processes in order to compensate for cost increases.
"When inflation is hitting us, we can transfer our cost increase to the market but only to a limited extent," Trixl says. "Hence, we always need to find new ways to compensate for these cost increases by further optimizing our processes. That means cost reduction and efficiency programs. I think these will be the greatest challenges of the next three years."
The impact of Russia's war in Ukraine, coupled with the aftermath of the post-pandemic world, have disrupted supply chains and caused a driver shortage that IFCO Systems is still contending with. Costs around electricity have increased, as well.
---

"Brüel Systems is grateful to have the opportunity to be IFCO's technology partner of more than 25 years. In this period we have completed several joint development projects and erected multiple high-capacity washing and handling lines for recyclable containers." – Morten Bielefeldt, SVP Key House Customers, Brüel Systems
---
Advertisement
Trixl reacted quickly to reduce the negative impact these factors would have on IFCO Systems. By optimizing and partnering with suppliers on logistics, and optimizing the full truckload process, many of these challenges have been partially resolved.
Warehouse automation is also helping support the firm at times when staff is in short supply. It's an issue not unique to IFCO Systems, with a big labor shortage currently being experienced throughout Europe.
"This is a very challenging combination for us that we are really fighting hard to cope with," Trixl says. "But I am convinced that we are on our way. We have a great team who's working on that. I can say we are a very healthy company."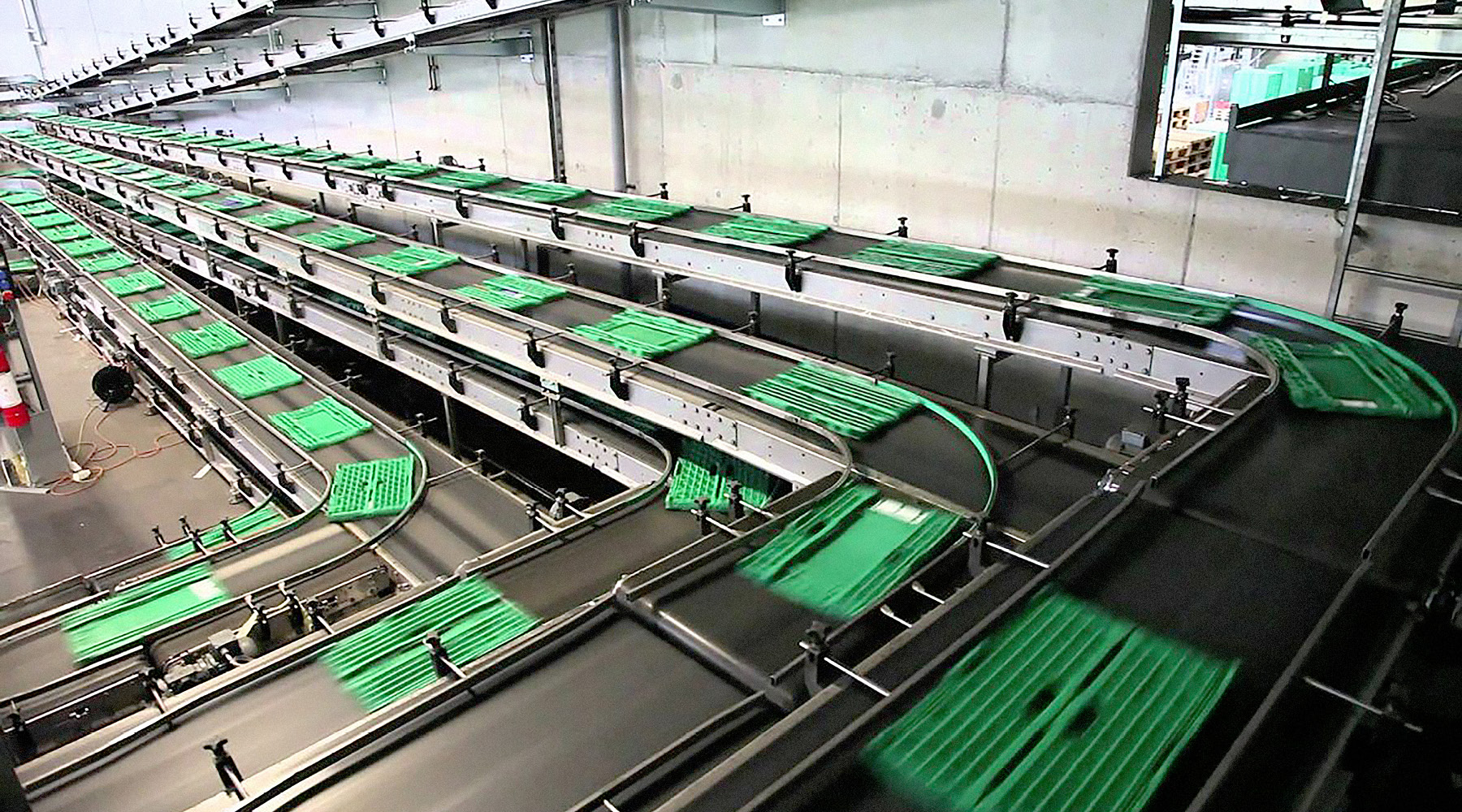 New Partnerships
Establishing long-term relationships with its partners in the whole supply chain has been a key success factor in IFCO System's way of doing business. At the same time, Trixl continues to explore opportunities to develop relationships with new players in the market that can bring further innovation and opportunities for growth.
"In the area of logistics, we have built long-term, stable partnerships with companies, which is crucial in today's environment in order to survive these difficult times," he says. "If you count on spot market transport or spot market logistic partners alone, you'll have a problem these days."