With Pos Indonesia's first post office having opened its doors in Jakarta in 1746, the postal services provider has a long and rich history of securely delivering mail within Indonesia and abroad.
After undergoing numerous organizational changes and becoming state-owned in 1961, Pos Indonesia's expanded mandate now includes acting as the national logistics aggregator.
Establishing a highly interconnected logistics industry that reaches Indonesia's outermost, frontier and lagging (3T) regions is no easy feat, but Pos Indonesia COO & CDO Hariadi Zakri is up to the task.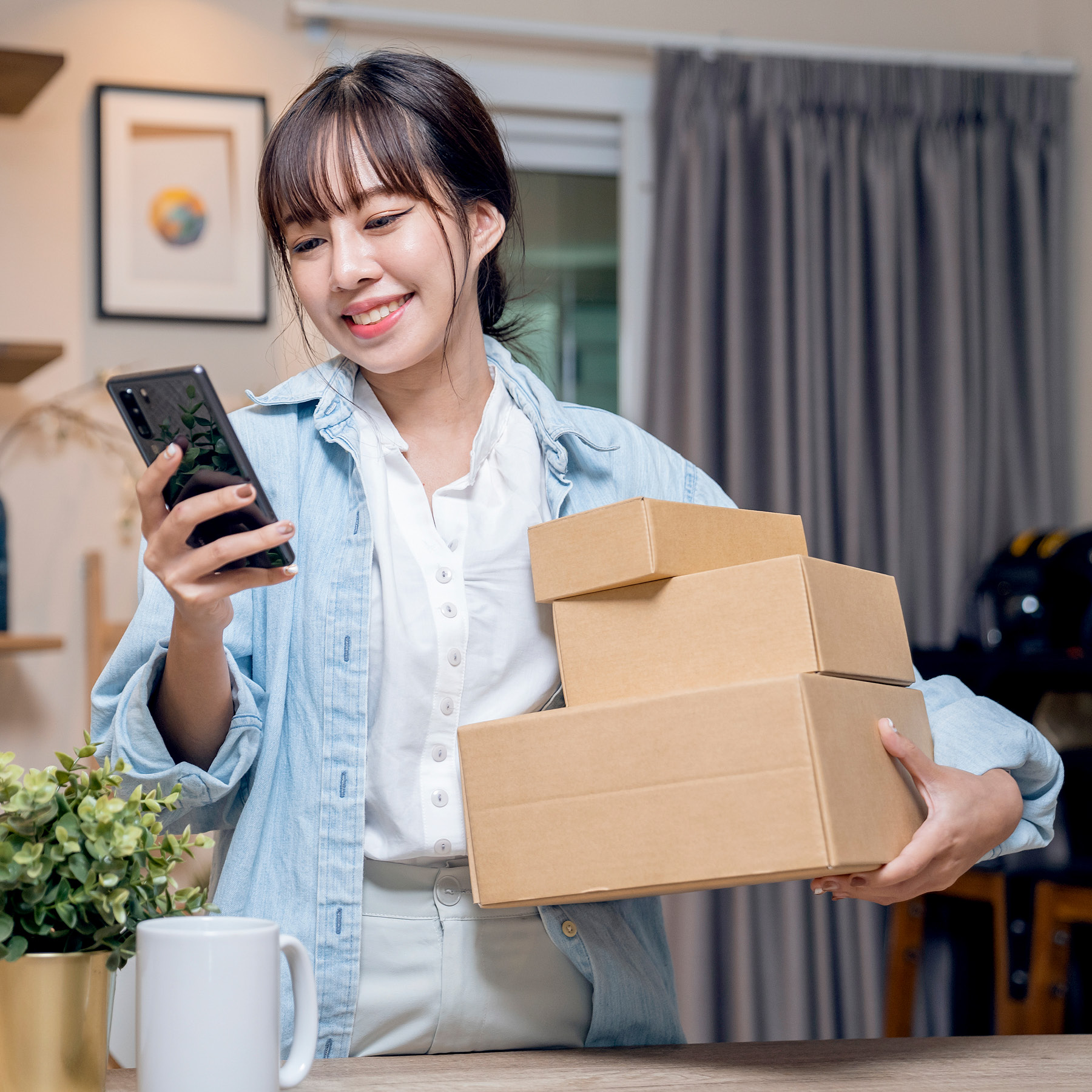 "You need to digitalize to get a competitive advantage – not only in terms of efficiency, but also to give the best customer experience."
"I believe that with strong leadership and character, we can improve," he tells The CEO Magazine. "We've already seen a lot of improvement in how we work, our culture and especially our operations. The results we are getting both domestically and internationally prove that we are on the right track."
To achieve its ambitious road map, Pos Indonesia's focus is squarely on enhancing its operational efficiency and customer experience.
"In our industry, customer loyalty and penetrating a new market is dependent on our operational excellence," Zakri says. "You need to digitalize to get a competitive advantage – not only in terms of efficiency, but also to give the best customer experience."
Digital Transformation
Pos Indonesia has been rolling out its digital strategy in stages for the past two years.
"We implemented our routing optimization network in 2021, and we've completed our digital channel that includes financial transaction app PosPay and parcel delivery app PosAja," Zakri explains. "This year, we're continuing to improve the modernization of our infrastructure through a robotic sorting system as well as implementing RFID technology in our processing centre."
---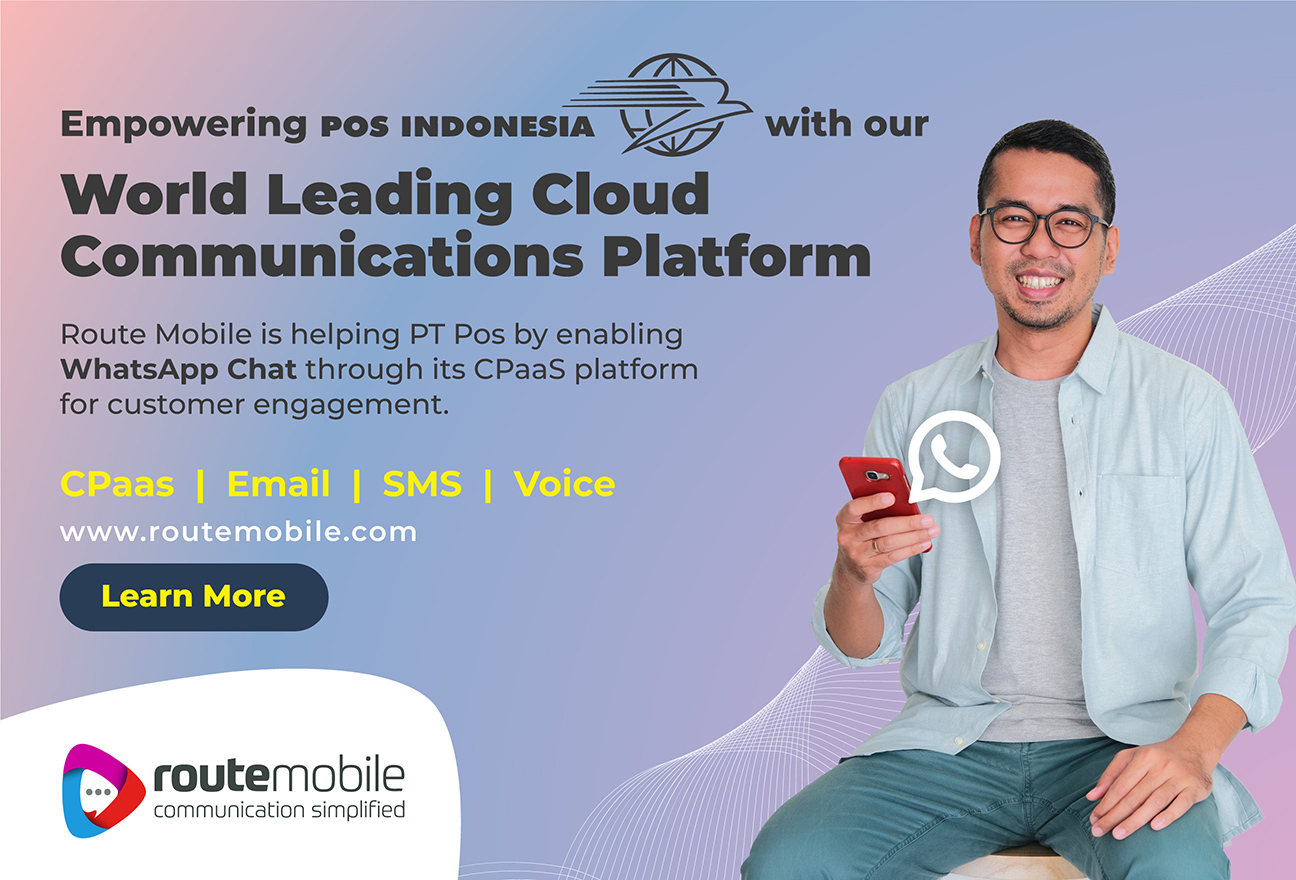 "We work closely with Pos Indonesia to deliver bespoke communication solutions. Our CPaaS platform for WhatsApp helps it provide better customer engagement and improves service quality." – Tushar Agnihotri, Business Head, APAC Region, Route Mobile Indonesia
---
Advertisement
While Zakri believes Pos Indonesia's digital transformation journey will be one of continuous improvement, the postal and logistics provider has already gained significant efficiencies.
"The percentage of our deliveries that achieved timeliness was only sitting at 70–75 percent in the past, and now it's 98–99 percent," Zakri says proudly.
"We've improved our customer care handling success from 60 percent in early 2021 to 98–99 percent in 2022. We're also improving our customer experience in regard to how they pay the duty index for overseas shipping, and we've increased timely payment from customers to 95 percent."
Balancing Act
As crucial as digitization may be to Pos Indonesia's growth and success, the company must also focus on increasing its physical presence across the nation.
"As the aggregator for the logistics market in Indonesia, we need to employ a hybrid strategy," Zakri explains. "The new entrants in the market are focused on ecommerce and the marketplace. They're leveraging technology, but they're not utilizing physical locations.
"We've already opened 2,412 remote offices across Indonesia, including 37 in the last month, to allow our customers to reach our post offices. By leveraging our physical presence while also adapting to new expectations, we hope to maintain our market share."
For decades, Pos Indonesia relied solely on its in-house team to carry out its duties. But with the expansion of its business model, forming strategic partnerships has been crucial.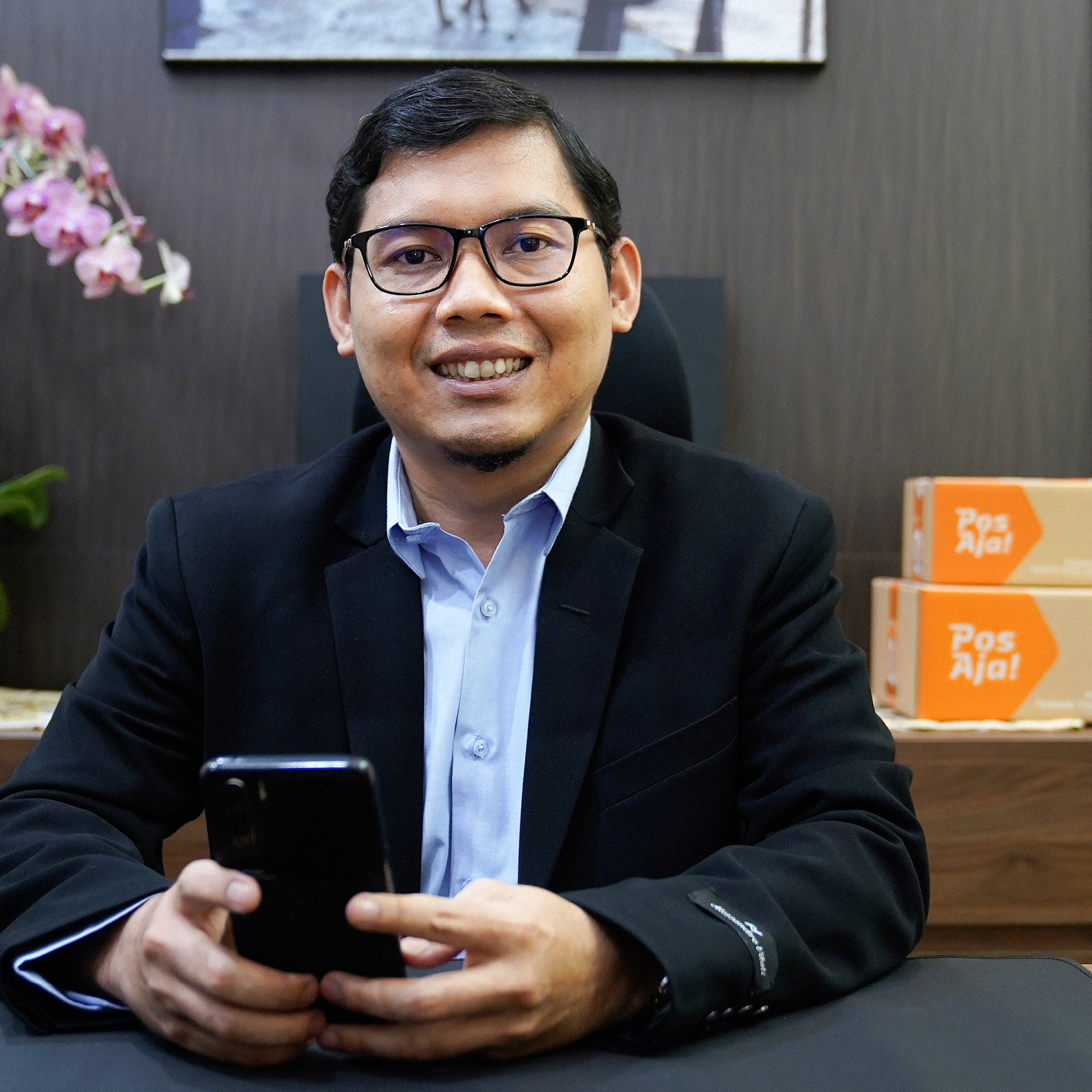 "Balancing our dependency on our in-house staff with partners gives us the capability to expand quickly when needed."
"In the past, we did everything ourselves," Zakri says. "We used our own fleet and mail carriers to deliver. Now, we use quite a number of partners to offer our best competitive prices. Balancing our dependency on our in-house staff with partners gives us the capability to expand quickly when needed."
With the Indonesian courier, express and parcel market expected to register a compound annual growth rate of 11 percent between 2019 and 2028, Pos Indonesia needs to choose its partners wisely. "We try to engage partners who want to share the capability and grow together," he says. "Our partnerships are based on win–win solutions."
As Zakri looks toward the future, he welcomes both the successes and challenges with open arms.
"Improving the business along with my team is something that gives me happiness, as well as having a direct impact on my people's satisfaction," he says. "I believe that if you're confident enough to make an impact, you can do it."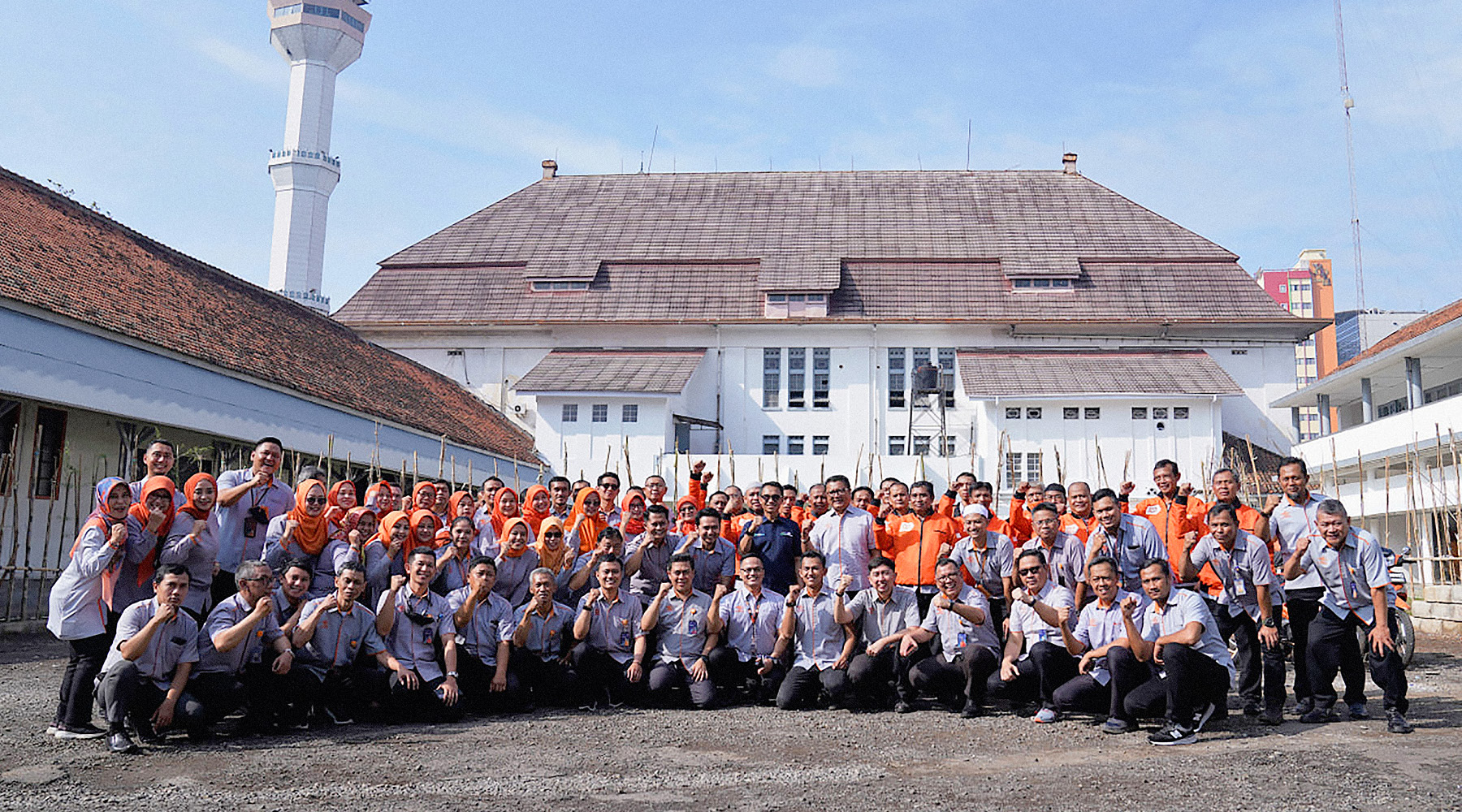 Fast Facts
Pos Indonesia has 67,287 points of sales in the form of post offices, Agen Pos, Mobile Postal Service and more.
This includes 4,500 online post offices and counting, excluding more than 140,000 financial service agents.
Pos Indonesia's net revenue in 2022 was approximately USD$365 million.