Establishing consumer trust is a key goal for companies. Yet genuine trust can take years upon years to build and just seconds to destroy with a misstep.
German company JAB ANSTOETZ Group, the world's leading fabric designer, has spent decades going above and beyond for its customers and, in the process, has become an indispensable partner.
Starting out in 1946 as a wholesale company for decoration and upholstery fabrics, the business is now third-generation family owned, having grown into one of the global leading experts for textile furnishings.
For Chris-Jacob Schminnes, President of JAB ANSTOETZ, the unique structure of the organization has enabled it to flourish for decades.
"Because we are a family owned company, we can give people the ability to grow with more responsibilities and to grow into new opportunities – that is the journey," Schminnes tells The CEO Magazine.
When he looks back over the past 10 years, Schminnes recalls that every couple of years, new innovations and ideas were born, not because of top-down decisions from the board of advisors, but rather organically throughout the company.
"When we asked our managers to bring our company forward and to bring sustainable growth to our company, they have always been able to bring added value to different parts of our organization."
Innovative Sustainability
Innovation in all its forms is at the heart of the work undertaken by JAB ANSTOETZ. As an industry leader in design, the business has long focused on incorporating the latest materials, constructions and color palettes to offer clients the best products for their needs.
"Our design studios are very close to fashion brands – innovation is in almost everything we do. We also try to figure out how we, as a company and our products, can meet future customers and environmental requirements," he adds.
As a family owned company, JAB ANSTOETZ goes beyond simply paying lip service to sustainability and has worked for decades upon decades to embed social responsibility into its actions.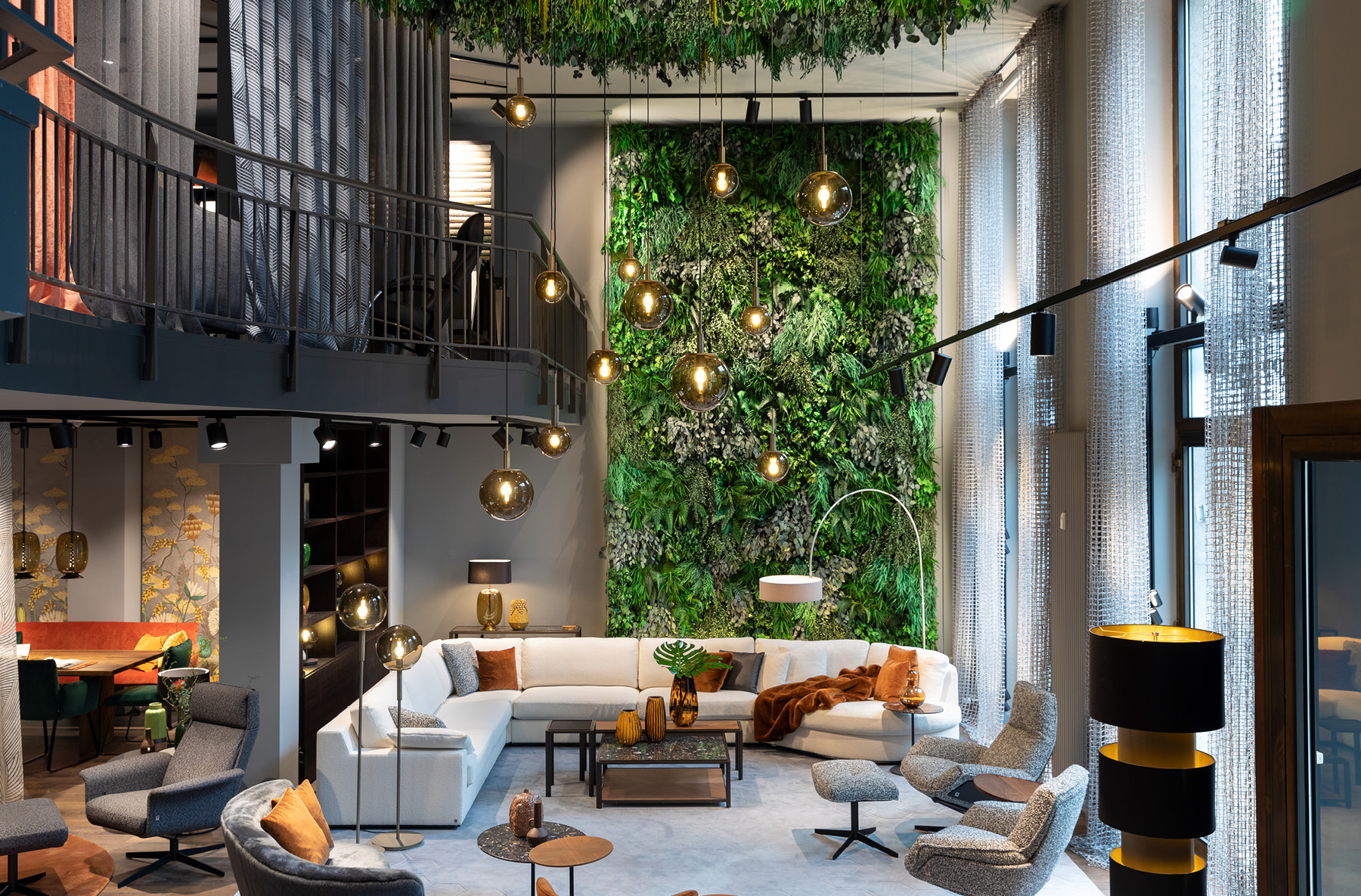 "We define sustainability as a core social value."
"We define sustainability as a core social value. What do I mean? For instance, we have a foundation where we support children's schools and a school for blind young women in India."
Inside the company offices, JAB ANSTOETZ has created a kindergarten for employees who are not able to find childcare elsewhere.
In a bid to improve energy efficiency and reduce carbon emissions, the company opened its own bioenergy plant 15 years ago, as well as building its own heating system, which has proved vital as the Russia–Ukraine war pushed up energy prices.
Core Partnerships
Some companies are constantly looking for ways to reduce production costs, even by extremely small margins. But for Schminnes and his team, by far the most important aspect of supplier collaboration is gaining added value and quality.
"It's not about the last 50 cents. It's essential that our creative directors work closely with the fabric mills on a constant basis," he explains.
"Being a company that produces everything ourselves, including fabric, flooring and furniture, quality management and logistical management are the factors we focus on with our partners."
Giving partners room to invest in the future and ensuring core values are deeply understood across the supply chain drives the relationships between JAB ANSTOETZ and its partners.
"It's so important that expectations are openly being communicated from the beginning with everyone from contractors to suppliers," he says. An example of this is JAB ANSTOETZ's partnership with fabric mills, such as Para, which are based on these values and support all firms in the supply chain to produce the best products possible for consumers.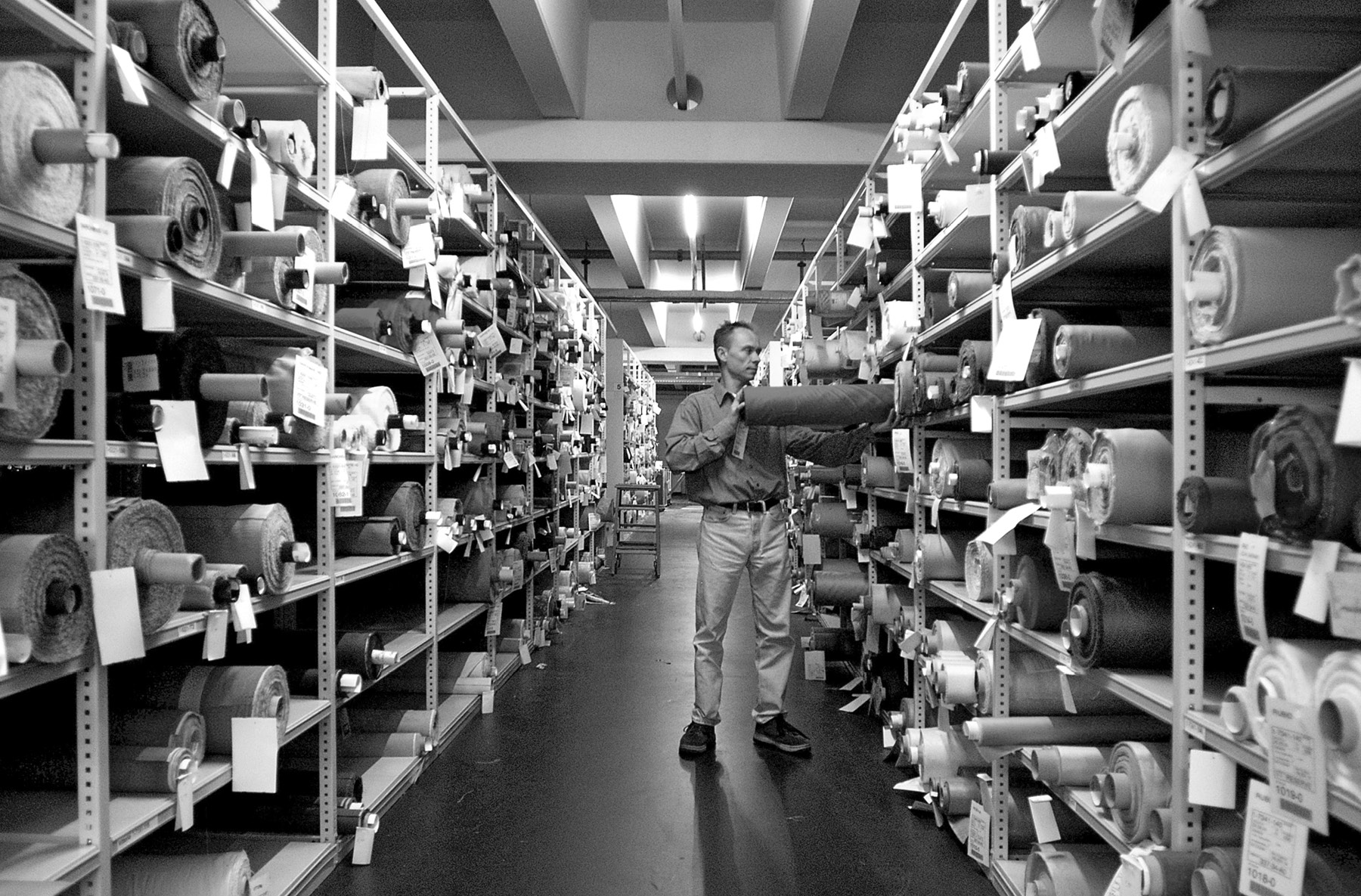 "It's not about the last 50 cents. It's essential that our creative directors work closely with the fabric mills on a constant basis."
"It's equally important that we are able to understand their challenges and develop common solutions. We have the opportunity to provide added value. If we just have high demands, but do not give anything back, we are making a mistake."
Thanks in large part to the focus placed on forming solid supplier relationships, JAB ANSTOETZ is better placed to meet the needs of customers than competitors who are more interested in cutting costs.
The agility of being a family owned business sets the stage for the firm to continue for many generations in the future.
Competitive Edge
The sheer choice offered to customers sets JAB ANSTOETZ apart from competitors, with the firm selling fabrics, flooring and furniture to clients.
"We are the only company, worldwide, offering such a huge variety of styles, products and colorways. In fabrics alone we offer over 35,000 products to the worldwide interior design community," Schminnes says.
By operating in Germany, the rest of Europe, America and Asia, with its own sales organizations and corporate staff members, JAB ANSTOETZ differs from rivals who typically work with distributors.
"We're quite unique in that we have clients around the globe and export to over 85 countries."