When Charles Lee originally established data centre and IT infrastructure services firm Legan Group in 1992, it consisted of just one business: Newtech Technology. But in the three decades since then, under his watchful eye, the company's ranks have grown to include seven subsidiaries, including its now-largest holding OneAsia Network, with further growth on the horizon.
The company's 30th anniversary is very poignant for Charles and he is eagerly looking forward to celebrating it in style, even though the physical celebration may not take place this year as hoped due to the realities of the pandemic. "Thirty years is not a short part of my career life – it's a very big part," he tells The CEO Magazine. "Over this history, I have learned many lessons and now I can consolidate this experience and move forward to build new platforms across Asia."
With new employees entering the business, he sees it as a great opportunity to share three decades of experience with them. "We can share our experience with these new employees and the new leaders, fusing us all into one entity. That's very important," he says. "It's also an opportunity for us, our clients and our partners to reveal the strength of our relationships and walk together into another decade. That will be a magic moment."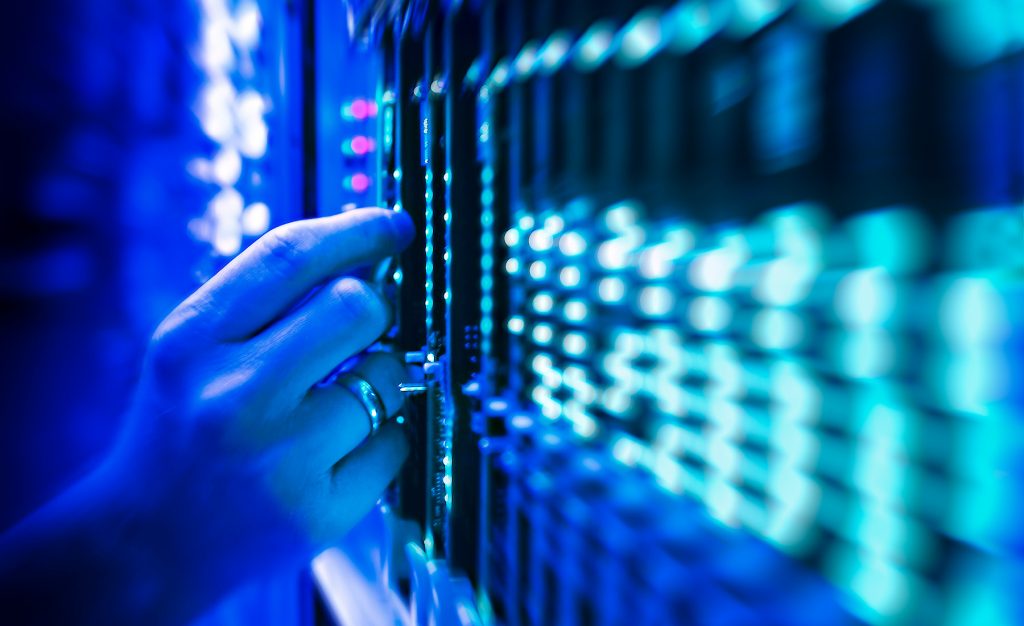 A busy few years
The world has undergone significant upheaval since The CEO Magazine last spoke with Charles in 2016. So, it is perhaps unsurprising that the company also looks dramatically different, having followed through on its promise to expand within Asia.
In April 2021, APG, the manager for Dutch pension fund ABP, acquired a 20 per cent stake in OneAsia which operates more than eight data centres, comprising more than 28,000 cabinets and 268 megawatts of power capacity. Collectively, these data centres cover more than 170,800 square metres in Hong Kong and China, supporting over 500 customers. Legan retains the majority 80 per cent.
"Working out how to use less power and operate more efficiently is our lifetime target."
The aim of the partnership is to escalate the momentum of OneAsia's footprint extension and its advance into North- and South-East Asia, according to Charles, who describes APG as an "experienced global investor" with "highly diversified investments".
"We built three data centres in the past five years – one in Hong Kong and two in China, in Shanghai and Nantong," he shares. "These are already operational and providing services to our customers."
These new developments represent the "first wave" of Legan's latest expansion plans, with the "second wave" already in the making. The past two to three years have seen it acquire substantial land packages for use by OneAsia in North Bangkok, Thailand as well as Greater Tokyo, Japan and Busan in South Korea.
New horizons
The US$630 million Busan development, announced in November, will be located in the Mieum Industrial Park in Busan-Jinhae Free Economic Zone. The campus will cover approximately 88,000 square metres with a total capacity of 74 megawatts. It is expected to start operation in the second quarter of 2024.
"We believe the OneAsia DC Campus will be a regional critical IT hub in the North Asia region and a springboard for multinational internet-based companies to enter the Korean market," the company said in a LinkedIn post announcing the project. Meanwhile, the Bangkok data centre is slated for completion in the fourth quarter of this year, with an area of 20,000 square metres.
"We have a solid plan," Charles continues. "We have built our data centre in Guangzhou and we will now set up our companies in these three new locations outside of Hong Kong and China."
Tech-focused
The Guangzhou data centre has a gross floor area of 76,955 square metres and will house 10,000 racks. It is expected to start operation in the first quarter of 2024 with its own portal to empower Legan's customers to easily communicate and interface with its team using self-help logging and ticketing systems, according to Charles.
Indeed, this commitment to cutting-edge technology is playing a critical role in the company's overall growth, with a new research and development department in place to build Legan's own management tools.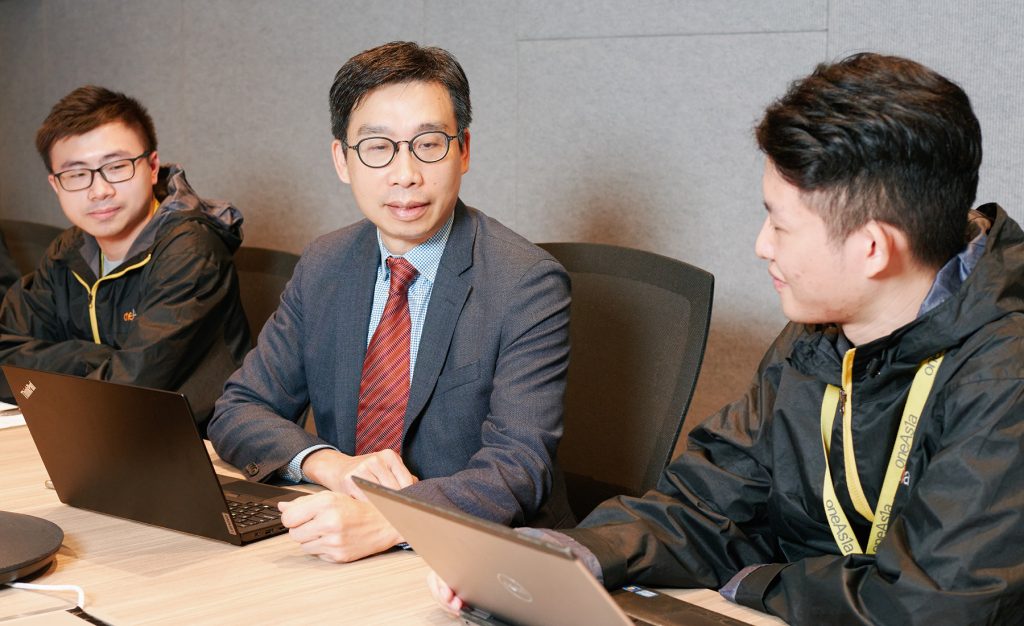 In addition to the data centre portal, these tools include a new data centre infrastructure management software that enables the company to monitor the performance of its digital infrastructure.
"That means I can help our users and our internal staff to manage the data centre and IT infrastructures more effectively and more efficiently," Charles explains. "Our operations are now more or less automatic.
"That's always been our target and over the past five years, we have really achieved this."
Pandemic upheaval
It would be impossible to look at the company's journey over the past five years without touching on the pandemic. And Legan, like so many other companies around the world, was certainly not immune to its effects. Charles likes to look at the unprecedented world event in terms of both its short-term and long-term impact.
"At the very beginning, everyone panicked so everything slowed down," he recalls. "It became difficult to have normal interactions with clients, vendors and partners in order to create business opportunities. So, business actually slowed down last year."
"I truly believe that the changing habits of people who are using more technology solutions nowadays will result in a gigantic spike in demand for us."
But now, with the implementation of various strategies to cope with the pandemic's effect, he believes this impact is now "diminishing". "In fact, we can now see the long-term benefits to our business due to being in the IT sector," he adds.
"Because of COVID-19, most people now work from home, they use videoconferencing, and these kinds of meetings increase the need and demand for digitalisation and the digital transformation of organisations in all industries. So it means more and more demand for our IT solutions, like digital infrastructures, so in the long-term it has a positive impact for us."
Future growth
As for the future, Charles already has it mapped out beyond the completion of Legan's "second wave". "After Thailand, Korea and Japan, then I will look at the Philippines, Malaysia and also Australia, which are all in my five-year plan," he says.
In addition to this, the next phase will see Legan provide a "high-performance computing cloud", he reveals. "I'm not talking about the generic, general cloud – this cloud can provide high-performance solutions to the market." More cutting-edge data centres are also on the cards along with a "more sophisticated" software development network.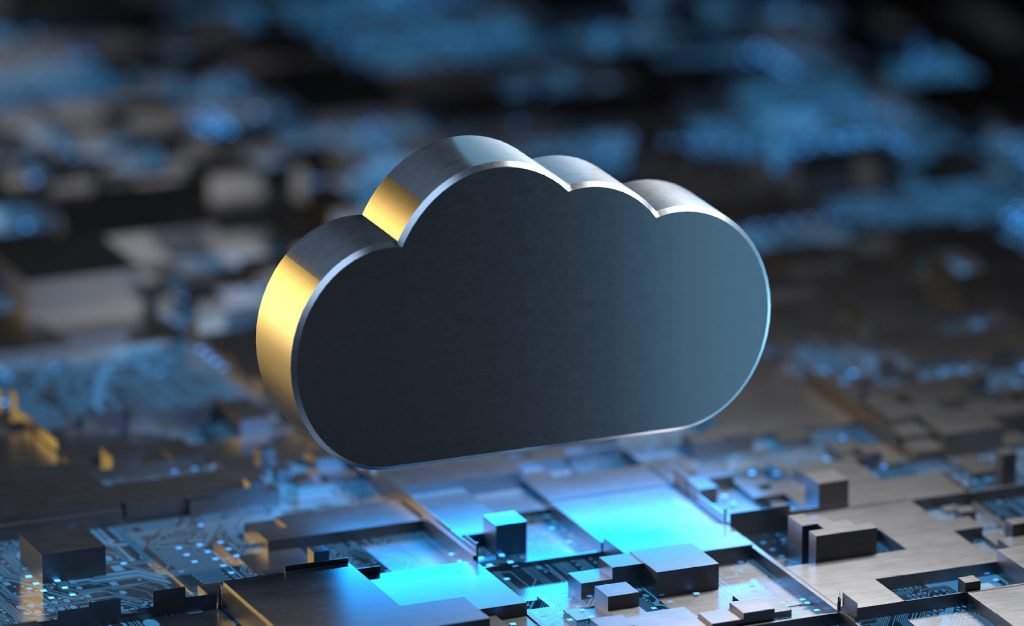 Finally, the next five years will see Legan build an ecosystem with multidimensional partners in each of its data centre locations. "They can provide our solutions to our customers in different countries," Charles explains. "Let's say we have artificial intelligence products, big data products, Internet of Things, machine learning and fintech – we need the right kind of vendors to partner with so they can provide these solutions to each country."
He highlights the company's relationships as a vital "stepping stone" for the business's growth. "In our journey, we need to build quite a lot of new solutions in known rated technologies so we have to invite more and more partners into our ecosystems," he points out. "Then we can work together because we cannot work alone. We must all have the same mission – to provide a service to our customers."
A greener future
Data centres are known for consuming vast amounts of electricity, contributing around 0.3 per cent to global carbon emissions – a number which is expected to climb over the next 10 years. It's a reality of which Charles is well aware.
"Sustainability is one of our major considerations because data centres are one of the industries that consume a lot of power and release a lot of carbon," he concedes. "Working out how to use less power and operate more efficiently is our lifetime target.
"If we always hold onto our dreams, then I believe it will give us the strength to last another 30 years."
"We have to employ new technology in order to apply renewable energy in our data centres. It's important for us to push through these sustainable innovations in our operations."
The environment isn't the only area where Legan is committed to making a difference. Through its Legan Foundation arm, the company is working to provide assistance to those experiencing difficulties. Since it was established in 2009, it has sponsored many charity programs including after-school tutorial services, activities for the elderly and the weekly provision of organic vegetables and fruits for elderly care homes from Newtech's own farmland.
The Foundation also arranges school visits to its organic farm in Yuen Long, Hong Kong in order to promote natural environment protection.
Inspiring ethos
Charles credits a great deal of his success as a businessman to his determination to "never say never" – a saying which he found to be particularly pertinent during the pandemic. "Some things are beyond our imaginations," he says. "We would never have believed that something like COVID-19 could change all of our lifestyles. So, we need to plan for the worst-case scenario."
The importance of "staying positive" was highlighted over the course of the last two years too, he reflects. "In the short-term, COVID-19 slowed down the business. But in the long-term, I truly believe that the changing habits of people who are using more technology solutions nowadays will result in a gigantic spike in demand for us."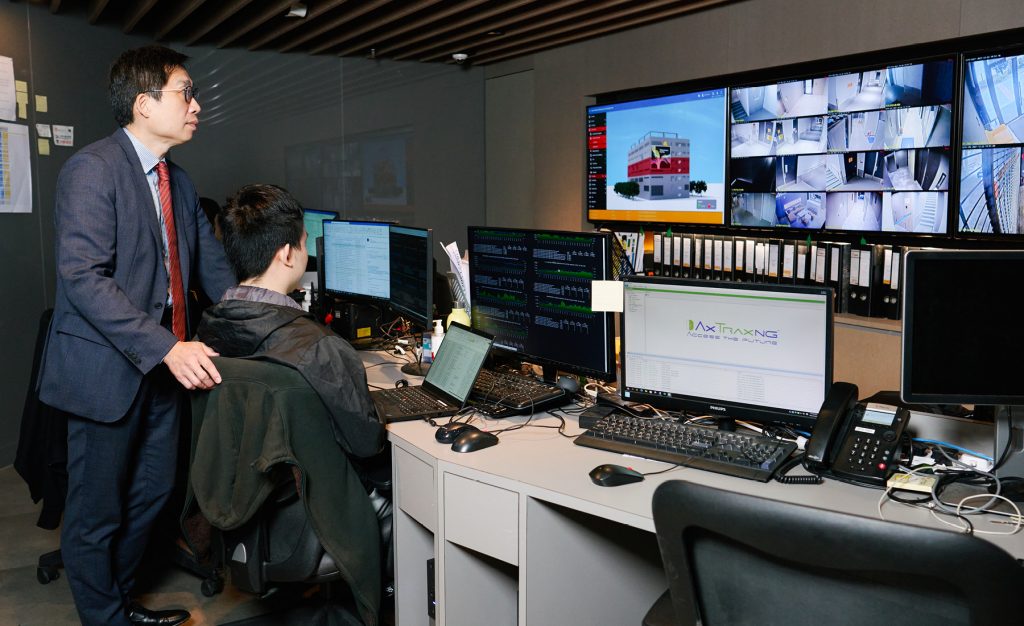 Charles is also a firm believer in the idea that dreams are possible. "I have plenty of dreams, but the key is to not just stay in the dream but to implement them step by step," he shares. "We always see the hurdles, the difficulties and the hiccups, but don't be afraid of these types of failures. These failures can become your strength so you can move to the next step.
"If we always hold onto our dreams, then I believe it will give us the strength to last another 30 years."
"Riello UPS and Legan Group have a long-term relationship built on common values of pursuit of product reliability, quality and cutting-edge, and our attention to clients' needs. We have maintained a win–win partnership, which will be strengthened by the growth of both companies." – Stefano Sinigaglia, Group Director of Asia–Pacific , Riello UPS
"It's a great pleasure to work with the Legan Group to achieve the desired level of zero downtime and the utmost scalability by use of busway power distribution in Legan Group Colocation Data Centres." – Robert Pounder, APAC Regional Sales Director, Starline, a brand of Legrand.
"In order to expedite customer's digital transformation, Hewlett Packard Enterprise (HPE) is pleased to partner with Legan Group to provide HPE Greenlake, which brings the benefits of public cloud to the colocation infrastructure already trusted by many enterprises in Hong Kong." – Gabriel Leung, Managing Director, HPE Hong Kong and Macau