On the back of its award-winning Bluetooth Low Energy solutions that made ultra-low power wireless possible, Nordic Semiconductor has become famous as "The Bluetooth Company".
With a market share greater than 40 percent (and the nearest competitor sitting at around 15 percent) the Trondheim-headquartered technology company continues to maintain its leading edge: last year alone it sold close to 500 million wireless bluetooth low energy integrated circuits (ICs).
But Vice President of Sales and Marketing, Asia–Pacific, Bjørn Åge 'Bob' Brandal cautions against pigeonholing the company as a one-solution provider.
"We are so much more than that," he assures The CEO Magazine.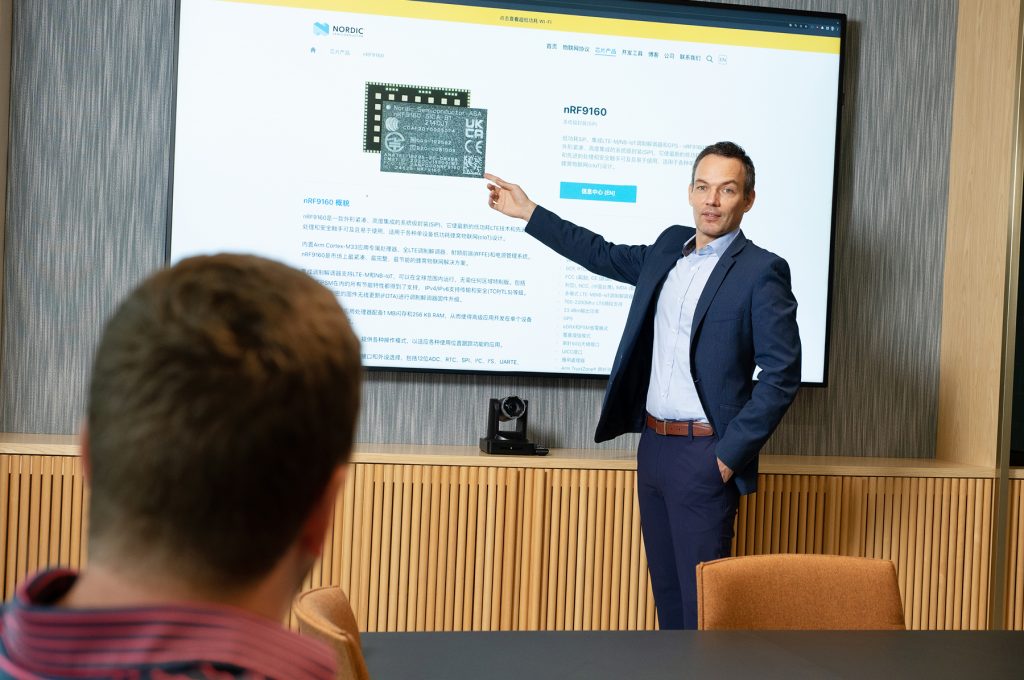 "Our focus is to complement the nRF wireless portfolio with products that ensure we are the one-stop shop for any short-range and long-range low-power connectivity application."
Today, Nordic is one of the few companies in the world with the capability to offer the three most popular wireless IoT technologies: bluetooth, wi-fi and cellular IoT.
As an experienced sales and marketing professional who has worked in the semiconductor business for 23 years, Brandal, who joined the company in early 2019, has witnessed this diversification first-hand.
"First, we added ultra-low-power cellular IoT. The nRF9160 System in Package – or SiP – provides developers with a compact size and low power consumption. Its unique design integrates a powerful application processor and the cellular modem on a single die," he explains.
"By integrating power management and the analog front-end, nRF9160 SiP allows innovators to design tiny, battery-operated cellular IoT products that were impossible before. It's a tough market, but also one where we see big value in our solution."
---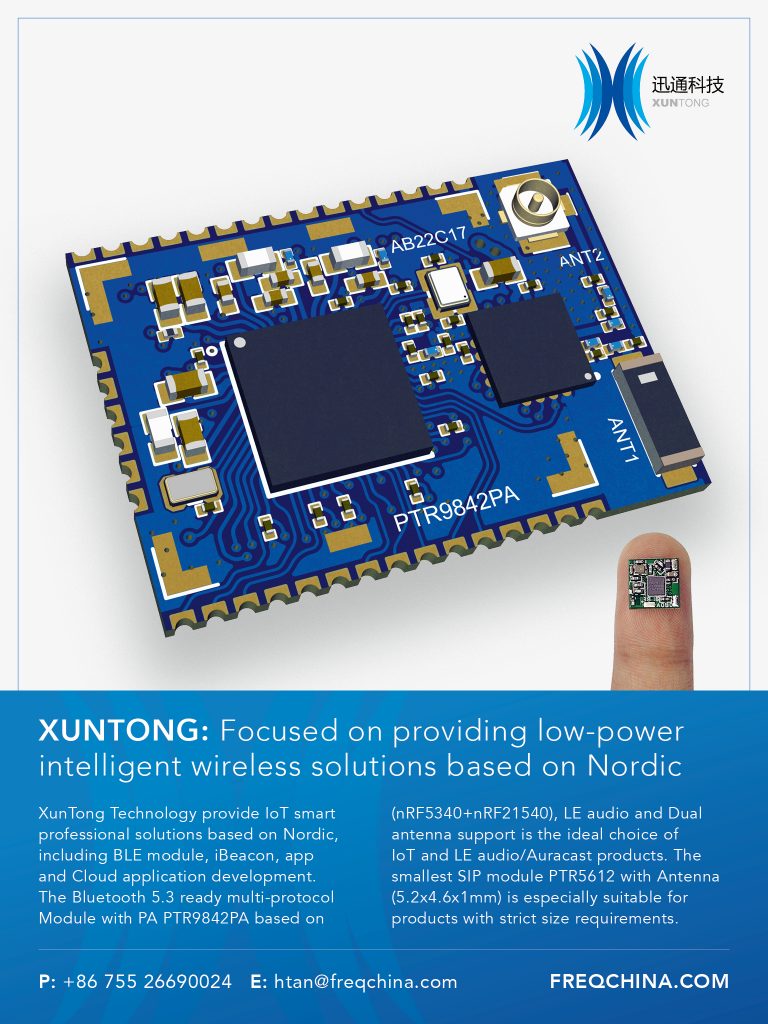 ---
Advertisement
This year, the third string to the Nordic Semiconductor bow was added with the August 2022 launch of the nRF7002 – an ultra-low power, dual band wi-fi 6 companion IC – a solution that offers wi-fi connectivity and locationing when used in conjunction with other Nordic products.
"This ensues from the 2020 acquisition of the experienced design team and the wi-fi IP from Imagination Technologies," Brandal explains.
Expect to see more such news in the future, Brandal says. "Our focus is to complement the nRF wireless portfolio with products that ensure we are the one-stop shop for any short-range and long-range low-power connectivity application. That's our ultimate goal."
A Billion Business
Despite current challenges, namely an increasingly competitive marketplace where a handful of competitors, in particular, are gaining traction at speed, the company sees this blend of products in the market and products in the pipeline as a strong backbone as it looks to hit a serious sales target.
"We have always had huge growth ambitions," Brandal says. Three years ago, a public declaration was made: "to become a US$1 billion company by 2023".
"Actually, we originally said 2024, but we saw that the demand for our products and the growth in our business was so big that we pulled in that goal to be the end of 2023," he explains.
From US$270 million globally in 2018 to US$600 million in 2021, it's a figure well within reach. And, once it's achieved, there's no plan to waste any time pausing for platitudes. "We are looking for US$2 billion by 2026," he says.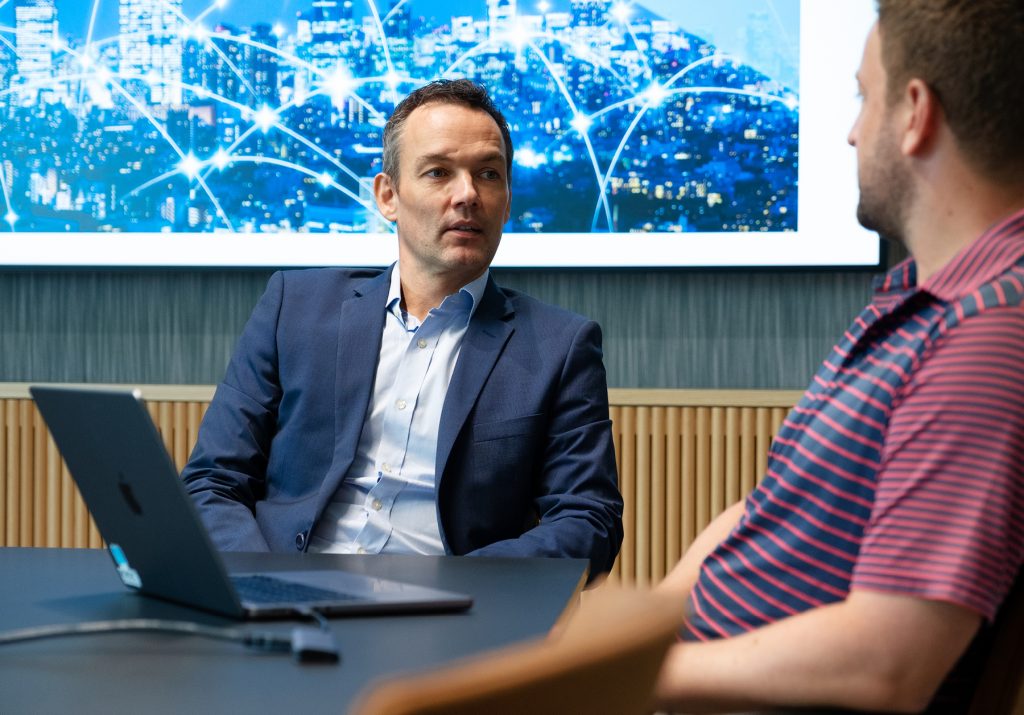 Relationships First
Rather than chase margins and maximize quarterly numbers, Brandal says Nordic puts the customers and long-term relationships first.
"The chip shortage we've experienced over the last 18 months was an opportunity for competitors to increase profits and IC prices multiple times," he says. "But we believe that chasing short-term profits harms our long-term business, so we decided to honor our existing agreements."
"Unfortunately, throughout 2021 subcontractors' costs increased to levels where even we had to communicate a price adjustment to offset manufacturing costs. However, our long-term focus on customer relationships resulted in continued customer support and growth."
As sales double, so does the manpower, especially within his Asia—Pacific team. "Since I've joined, we have grown the sales team significantly," he says.
"We were 40, by the end of this year we plan to be close to 80 and we will probably keep doubling every few years going forward as, with new products being released, in-house sales knowledge and expertise is crucial for success."
The Best Solution
It's a big shift for a fabless company that designs but doesn't manufacture its microchips and which has traditionally relied on third parties for growth. "We call it sales-lite as we don't do any business direct, even with big tier-one companies," he explains.
"In most regions in APAC, we are also highly dependent on our distribution partners to do most of the demand creation."
And it's a demand that has evolved since Nordic's 1983 establishment as its products and solutions have proven their worth time after time. "We don't win business by being the lowest cost solution," Brandal notes. "We win it by being by far the best technical solution, also with a focus on ease of use and providing the best support for our customers."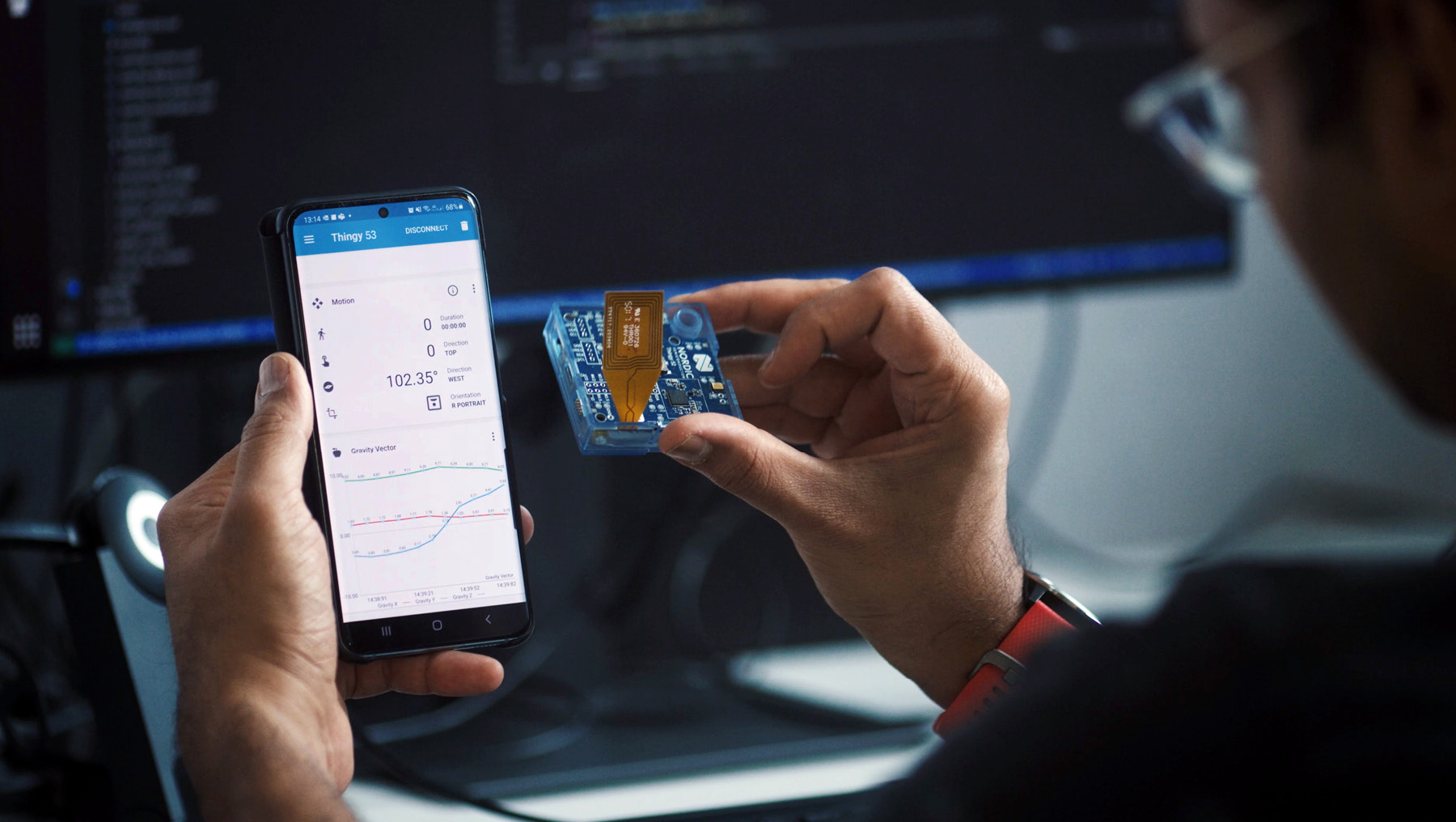 "We are looking for US$2 billion by 2026."
Now, with the extended product range, there's an extra value add on offer. "We are not a me-too provider where we just provide commodity products that anyone can sell," he says.
"By introducing wi-fi and cellular together with power management and analog front-ends to our portfolio, our customers will enjoy the superior performance, support and quality as they have with our bluetooth solutions."
He's hoping the innovations will trigger a change in brand perception. "I don't want people to think of us as 'The Bluetooth Company' any longer," he continues. "Instead, they should think of us as the number one wireless-connectivity-for-ultra-low power-solutions provider."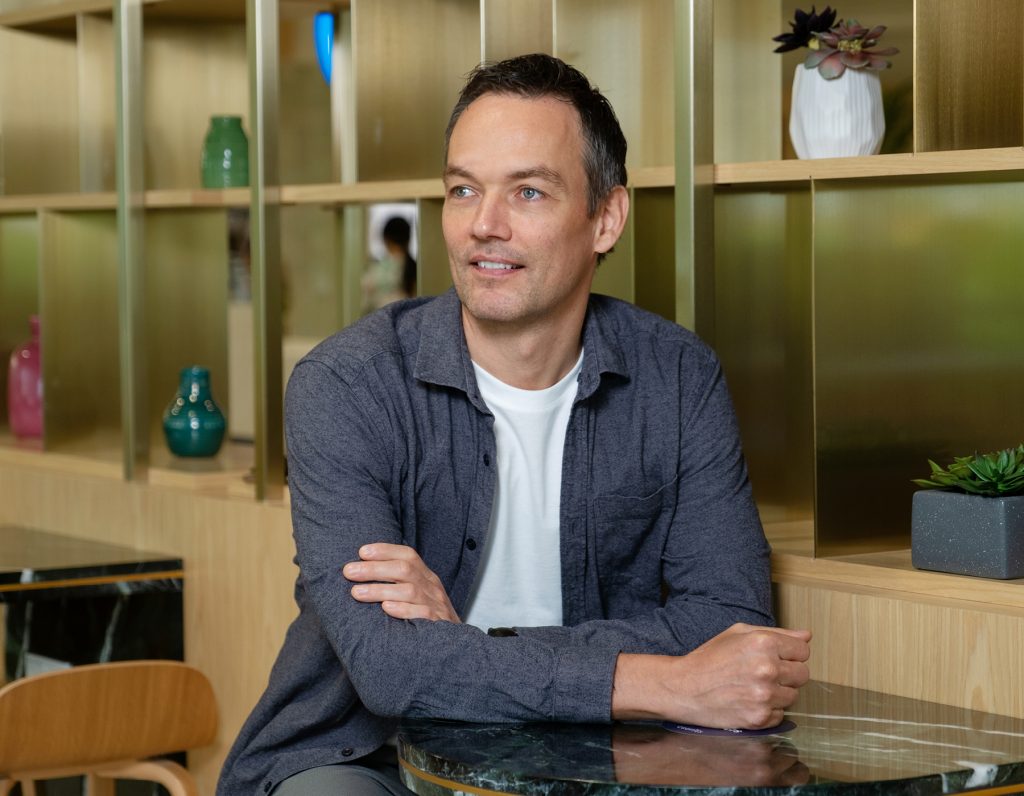 Nordic Business Rules
What sets Nordic apart in a crowded marketplace? Nordic business culture, Brandal argues.
"We believe in a flat hierarchy. In a company where the newly employed engineer can easily approach anyone, even the CEO, and share his view on what we should do," he says.
"The company isn't driven top-down. Instead, we involve everyone in the business in contributing, making sure they are heard, making sure we take the best knowledge out of every single worker and combining that."