The cohort of Austrian noblemen and one priest had gathered to discuss an idea radical in 1819: a modest bank so craftsmen and small entrepreneurs of their ilk could put money aside and withdraw when necessary. Of one accord, they created the Erste Oesterreichische Spar-Casse, Austria's first savings bank.
Over 200 years since that historic event, Erste Group has far outgrown the vision of its founders. The multibillion-dollar bank services clients across seven countries in Central and Eastern Europe. While it has retained a strong focus on retail banking, it has also branched out into corporate banking, infrastructure development financing and capital markets.
But CEO Bernd Spalt is quick to point out Erste Group hasn't outgrown its purpose. "Everybody wants to have a purpose these days, or they claim they have one," he says. "Luckily, we don't have to invent one. We have one which is very old and still very relevant."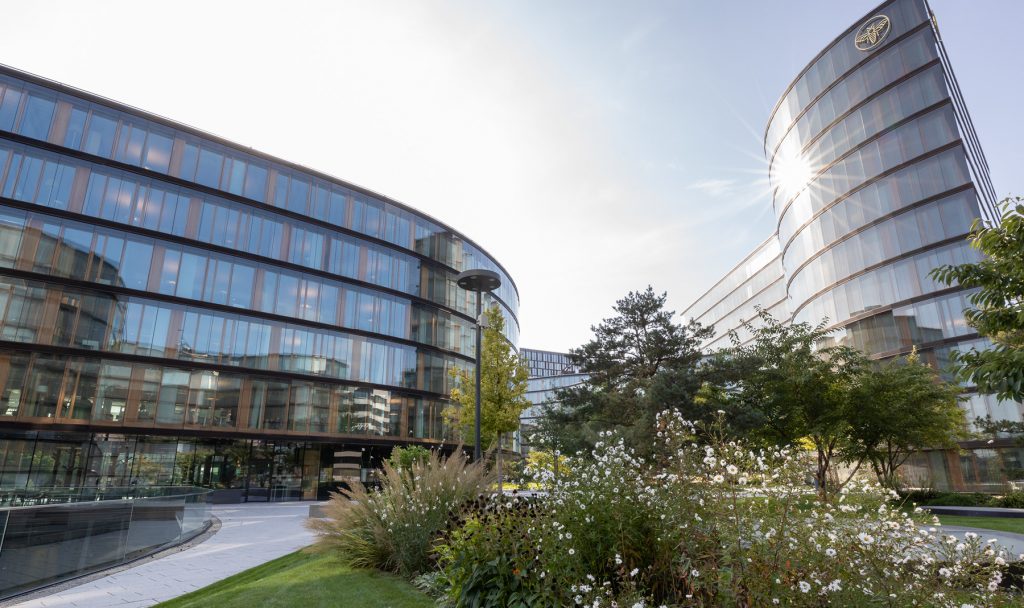 Sure enough, Erste Group's founding document states that the bank offers access to greater prosperity to all, independent of age, race, sex or political orientation. "That was a radically modern approach at that time, and it's even more modern today," Bernd says. "It's not so important that we're 200 years old, but within the context of our purpose, it's very important."
Since its founding, Erste Group has endured its fair share of upheaval: two world wars, the rise and fall of the Iron Curtain, political turmoil, a global financial crisis and now, a global pandemic. "But we survived," he says. "Ever since we've been in business, we've been able to ensure that our customers' savings are safe."
In fact, the bank has enjoyed the kind of prosperity it seeks to provide to its clients. "What we are is essentially a bank that wants to create prosperity in the Eastern part of the European Union," Bernd explains. "We have a balance sheet north of €300 billion, we employ nearly 45,000 people and we have around 16 million customers. And I think we've got a very, very good mix of digital competence and physical proximity."
It's a challenge to stay appealing to the next generation. If we're not attracting them, we're basically gone. We're a people business, after all.
This clarity of vision and strength of personality has helped it to weather the storms. During the COVID-19 pandemic, Erste Group was able to act as a partner easily able to bridge temporary problem situations for clients. Although Erste Group is not active in Ukraine, the bank seeks to help both refugees from the country and its clients who have been impacted by second-round effects. Bernd says it's not possible to do anything less: "This is who we are."
The Group's strong identity also inspired Bernd to pursue a career in a field he never originally considered. "I was a student of law and economics and had zero dreams of becoming a banker," he says. "But I wanted to be financially independent, so when a colleague asked if I wanted a part-time job at a bank, I took it on."
Starting on the bottom rung wasn't Bernd's dream job, but it did give him a deep understanding of the ins and outs of the financial industry. "We're a mirror of the economy," he says. "We see every industry, every sector. We see private individuals, small and medium-size enterprises and large corporate customers. We're exposed to political risk and economic cycles; we see ups and downs and we move along with that.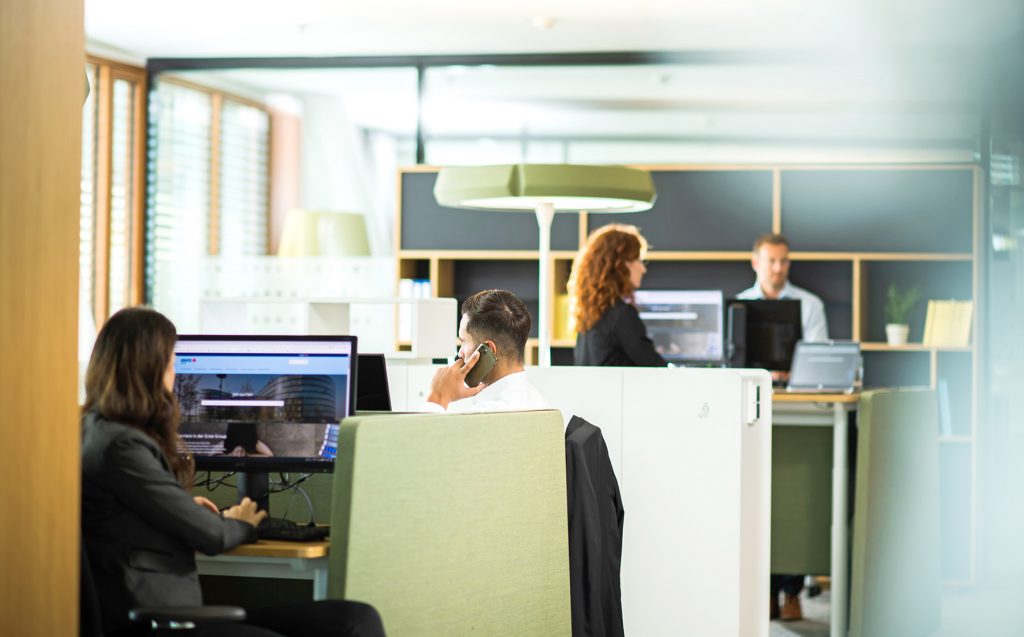 "It's incredibly rich, very colourful and you never stop learning. It's kept me engaged and loyal. I'm devoted to Erste Group and this profession."
That means Bernd and his team are constantly keeping on top of industry developments to make sure Erste Group remains at the top of its game. "It's always important to stay alert and understand how and why you'll be relevant tomorrow," he says. "For us, a large part of that has been digital competence."
Erste Group's digital platform, quirkily named George, provides a standardised money management experience for eight million customers in six countries. "George was part of our reinvention, a way to create a platform experience," Bernd says. "It was a very important step in our development."
That development has been a lengthy process, and one shared by many within the industry. "There's a lot of disruption taking place, it's the name of the game. Fintechs are coming up, neobanks, crypto assets, and the big question for Erste was, 'What kind of role can a traditional bank like us play?'"
I want Erste bankers recognisable no matter where they are not by their clothes or any corporate design, but by their behaviour. That's something customers will and do appreciate.
The conclusion the Erste Group's upper echelons came to was that the bank had lasted as long as it had because it had a clear purpose, and it could make a difference in terms of behaviour.
"Anybody can offer anything digital, anybody can sell a loan or take deposits," he says. "But where we can make a very meaningful difference is through behaviour that's different from others – transparency, fairness and clear, understandable language free from small print."
The resulting way of doing business is, Bernd contends, closely aligned to the original purpose intended by Erste Group's founders. "I want Erste bankers recognisable no matter where they are not by their clothes or any corporate design, but by their behaviour. That's something customers will and do appreciate."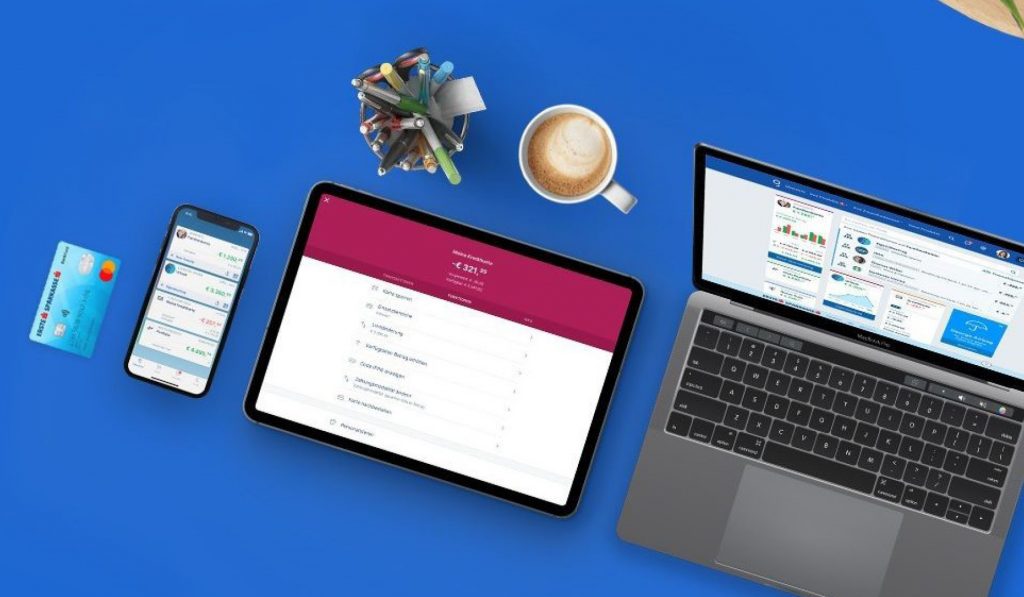 Similarly, Bernd is determined that Erste Group remains attractive to potential employees. "It's a challenge to stay appealing to the next generation. If we're not attracting them, we're basically gone. We're a people business, after all."
One area of enduring appeal is Erste Group's societal relevance. "We're a large business partner for the NGOs, and we work in deep cooperation with them," he says. "People see that this commitment to playing a societal role changes things and that this matters, so we've become recognisable in this way, and desirable as a result."
This sense of responsibility again harkens back to the intent of Erste Group's forefathers, and is something that Bernd says provides much comfort in an unstable world. "When volatilities are getting high, when inflation is flaring up, when fragile supply chains are stressed and when political risks are rising, large players like ourselves have a responsibility to society when it comes to the economy," he says. "And here in particular is where we want to be visible in how we run our shop."
End of an Era
A year before the upcoming renewal of his contract as CEO of Erste Group, Bernd Spalt has informed the nomination committee of the banking group's supervisory board that he has decided not to renew his contract, which runs until 30 June 2023.